Still in production nearly 25 years after its introduction, the Elise manages to be both modern and a classic at the same time. It's also the ultimate expression of 'simplify and add lightness' and a fantastic sports car.
So you want a Lotus Elise. You can't even find a Tommy-Kaira or RenaultSport Spider let alone consider one, a Toyota MR-2 isn't quite serious enough, and the Vauxhall VX220… well, it just isn't the same is it? It's more than understandable to be struck with the same desire that did the audience at the Elise debut in Frankfurt 1995.
It's a car of incredibly low weight, as low as 755kg, a feat achieved in no small part by its special aluminium chassis bonded to a glass-fibre body. Add a range of revvy engines and the suspension tuning Lotus has always been famous for, and you have a compelling package. But given the plethora of options within the Elise range, it can be quite a challenge to decide exactly what to aim for.
One might start with the choice between earlier Series 1 and Series 2 cars, with a sense of purity perhaps drawing attention to the original 118bhp version. Even here, you had decisions to make within the sparse scope of this basic car, where alloy wheels, tinted windows, and an immobiliser were features of the standard equipment list. Seats? Those upholstered in cloth are said to have more padding, but the marginally less comfortable leather items open up five colour choices. Even more colours were available for the paintwork, and in later years this would become as many as 50.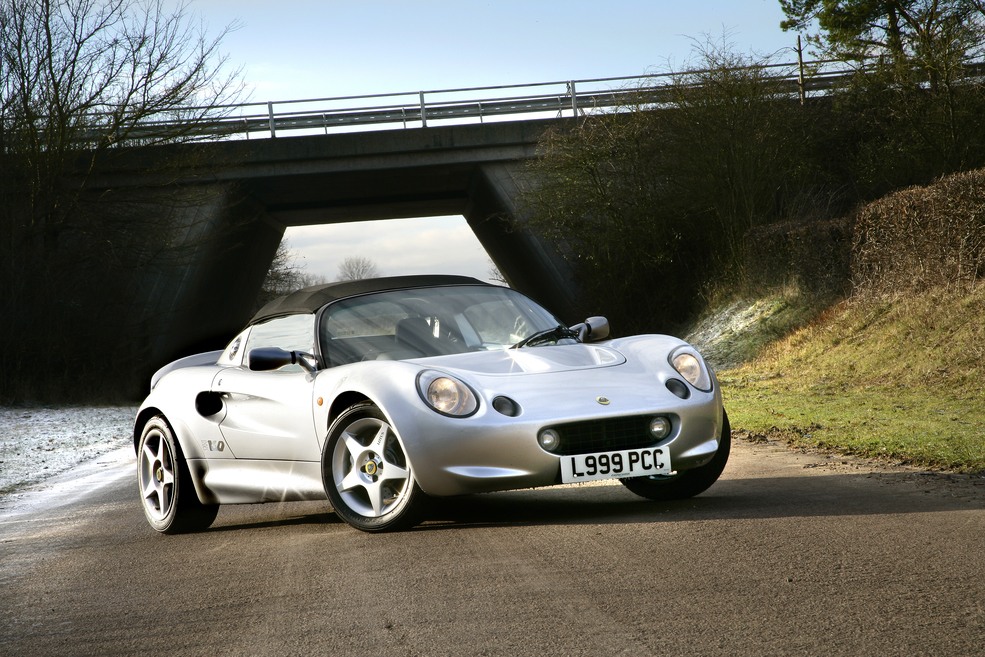 But then you might want more power to go with your bright Norfolk Mustard paintwork and optional lower driving lights. The Variable Valve Control version of Rover's K-series and some subtle adjustments to the chassis were delivered by the 111S; and those driving lights became standard too. If you're more serious, then the Sport series (135, 160, 190) are worth thinking about, or even the individual options derived from these cars that were then available on standard models.
The engines carry over into the Series 2 cars, but before long the Toyota VVT-i powertrains came in and the Elise range was rationalised into S and R models. With air-conditioning now available no matter the engine, a Touring pack include this along with extra sound deadening and iPod connectivity. A Super-Touring package added further interior upgrades. There was also a so-called Lifestyle paint option that provided a choice of exclusive shades, such as Chrome Orange, in an especially deep three-stage metallic finish.
As well as looking more of a miniature piece of exotica than its specialist sports car forebear, the Series 2 also ramped up the performance features available. Its stance was revised with a wider track but 10mm narrower front tyres, new Bilstein dampers featured independently tuned rebound and compression, gearbox linkage was tightened up, and all models were given short ratio gearboxes. A Sport package became available in 2006 to put together twin oil coolers, switchable traction control, uprated suspension, and fancy wheels. Not enough? A Super Sports pack added even more goodies. With the new switchable traction control equipped, a limited slip differential also became available. Those keen on the pedals will welcome the improved pedal box introduced at this time, making heel-and-toeing easier, but perhaps mourn the loss of a throttle cable that came with the change. It's worth noting that there are newer pedal box retrofit options for the pre-fly-by-wire cars.
So you may have an idea of what Elise you're after, which can be a struggle in itself, but choosing what specification is certainly more than just whether or not you want the later air-bagged dashboards, a Toyota or Rover engine, or a touring, sports, track oriented car. All sorts of enthusiasts can be easily convinced by the basic theory, and maybe even have come through the process of deciding what precisely it is they want, but the practice of buying one requires one's wits about them yet.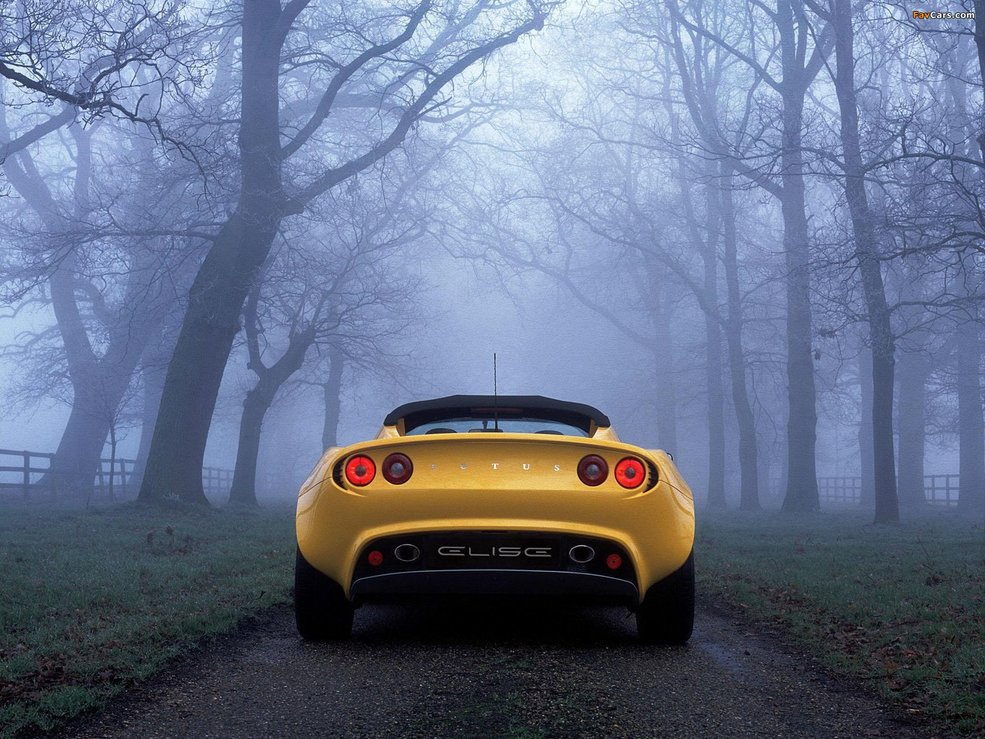 Chassis & body
Worthy perhaps of your most serious concern will be the condition of the special aluminium chassis. While outstandingly strong and able to withstand severe impacts, once damaged they are very difficult to repair. Fitting a replacement is labour intensive and can take up to 120 hours as well as a big chunk of your bank balance. When inspecting a prospective car, it is important to look very carefully from a multitude of angles.
Examine the underneath of the car for any signs of bad repairs, ripples in the aluminium, or silver paint covering up past damage. The aluminium chassis can also be seen from inside the cabin, under the interior carpets, so it's worth poking about there too. When underneath, also pay attention to the steel rear subframe as it is a common victim of rust. Look for signs of deep corrosion and cracks in the structure that might spell trouble.
Give the bodywork a good look over too, particularly for scraping on the lower sections where most damage is likely. Repairing the fibre-glass can be an expensive endeavour and should be considered with some gravity if present. The Series 2 cars in particular tend to suffer from bubbling paint on their lower rear clamshells. Take your time around the car concerned and closely examine the consistency of panel gaps as another sign of potential crash damage. If there are any signs of chassis damage, have them explained or walk away – while there are good specialists out there that can tackle such repairs, it's worth knowing that Lotus do not approve of doing so.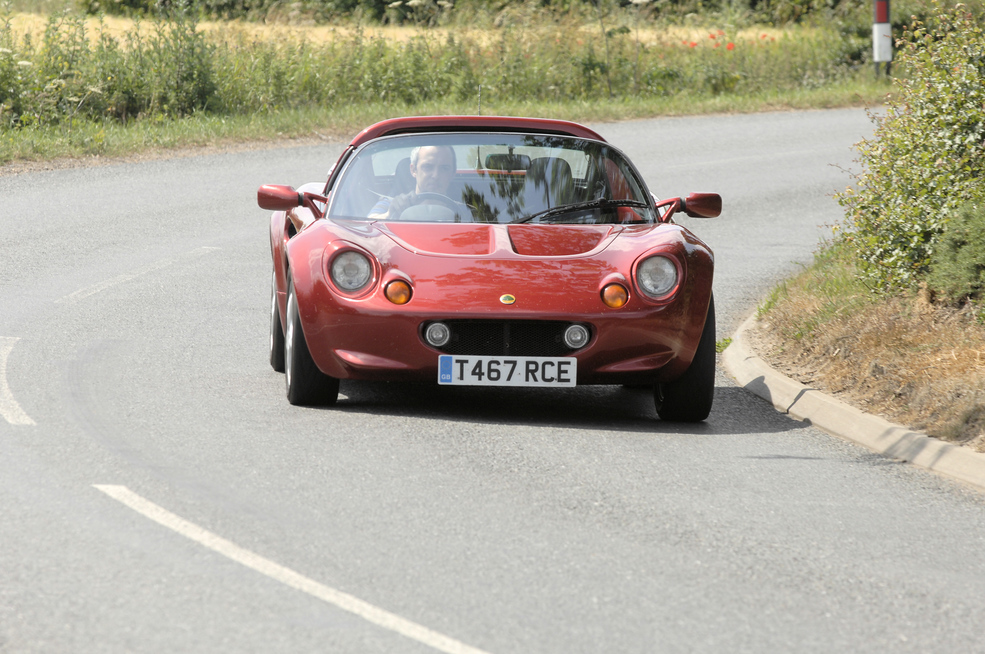 Suspension
On a test drive, pay careful attention to the movements of the suspension and steering, where even significant wear can be difficult to perceive in the Elise's inherently sharp chassis. The rear end of the car tends to take the most abuse, so focus your senses on any looseness from what could be worn rear toe-links, ball joints, or shock absorbers. Meanwhile, keep an ear out for the usual knocks and generally untoward noises of any worn bushes.
Steering racks can also be problem areas, their quick ratio and sensitivity to the front axle making them quite vulnerable to abuse. Ensure a consistent and clean response, or budget for what can be a sizeable repair bill.
A point to investigate on Series 1 cars is the condition of the front's upper-wishbone mounting points. The steel components can in time begin to react with the aluminium and effect bi-metallic corrosion – not what you want for your sharp, Lotus-branded turn-in. While in the area, look over the mounts' fixtures, because if these are broken there is practically no prospect of local repair. The nuts & bolts are glued in as well as riveted in place to provide the area great strength, so while damage is unlikely it is definitely worth checking.
Engine
All Series 1 and early Series 2 cars (up to 2004/6) use the Rover K-series engine. Infamously vulnerable to head gasket failure, when looking at a so-equipped car make the usual checks of the oil but also carefully inspect the state of the water-cooling system. Check all the hoses that you can, be diligent for leaks before and after the test drive, during which keeping a sharp eye on the temperature gauges. The system's small capacity is especially sensitive to leaks, and problems such as the failure-prone plastic end caps on the radiator can quickly lead to serious damage.
Regular maintenance is also important, with the K-series wanting oil changes every 9000 miles and cambelts at least as frequently as 54,000 miles – higher performance iterations more so. The later chain-driven camshaft Toyota VVT-i engines require far less maintenance and worrisome looking-over. It is a heavier unit though, weighing 130-140kg compared to the 95kg of the K-series; for further debate on the pros and cons of each, approach any Elise enthusiast or forum ready with a cup of tea.
Sport series cars (135, 160, 190) will want more attention for their exotic specification engines (featuring polished and ported cylinder heads, new cams, and associated tuning). Since these modifications were available for any model through the Special Vehicle Operations catalogue, it's worth keeping an eye out for cars that might have also been tweaked. Short-cutting aftermarket ECU tunes are seen with some scepticism in the community, so tread carefully.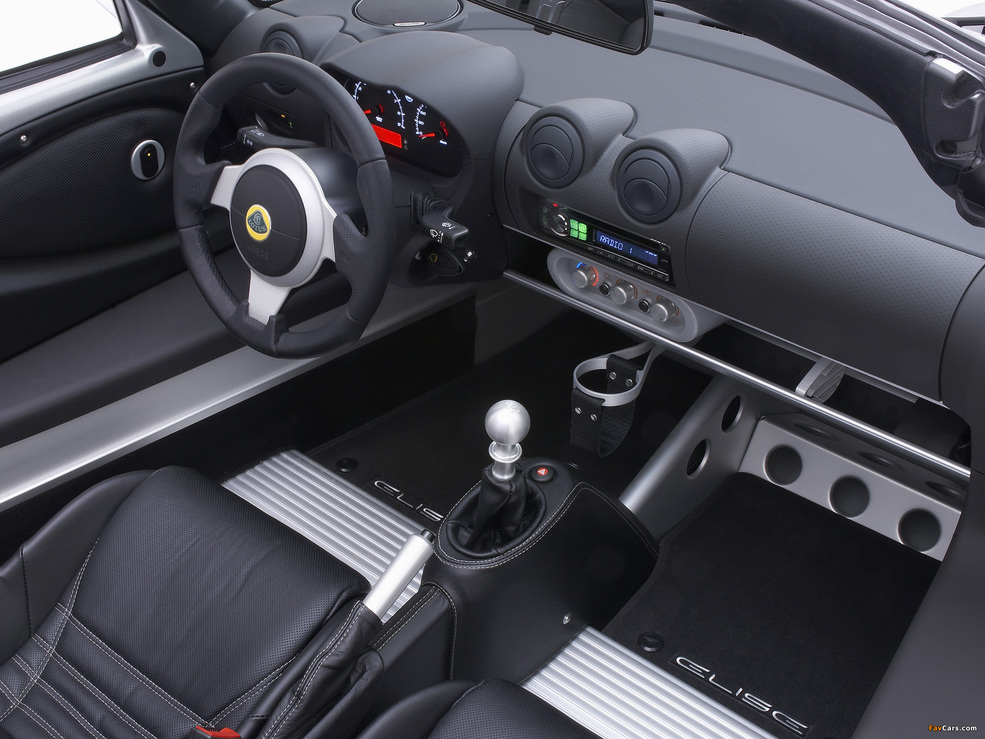 Drivetrain
The earliest cars were equipped with lightweight Metal Matrix Composite brakes that are impressive performers in certain conditions but can be expensive to replace. Later cars came with 282mm steel discs and standard pads. The relative desirability of each is almost as contentious as the engine debate.
Abuse through the driveline will often result in excessive wear in the differential, so a keen ear should be set on any tell-tell whining from the rear. Gearboxes can also suffer, with synchromesh on 2nd and 3rd particularly vulnerable, so take notice of any overly-notchy or crunching gearchanges. Worn linkages between lever and transmission can also mar the experience – Series 2 cars have revised linkages with fewer bushes.
The later six-speed gearboxes are also thought to be weaker than the others, but it's best to assess this on a case by case basis. As with the condition of the suspension and engine, take into account the history and evident use of the car; a car that's seen more strenuous use will naturally require more thorough maintenance.
Ancillaries
Inside there is, unsurprisingly, little to go wrong. Not much can malfunction with an aluminium storage tray, and Series 1 cars didn't even have such luxuries. The Peugeot switchgear and general interior electrics stand up well to use and the rest is robust, aesthetic simplicity. Check that the windows go up and down easily, as you won't want to be trying to access the mechanisms within the bonded door. The funky air-vents for the windscreen are direct from the front and so can pick up all sorts of outside detritus – a retrofitted mesh to the intake by a previous owner will be a good sign.
Even smaller cosmetic items like the headlights and lower spotlights – a desirable option on early cars – can be expensive to replace. On Series 2 cars, be sure to check for loose indicators at the front and that the rear LED lights – fitted to post 2006 cars – all work correctly, especially the rear fog light elements. Lotus subsequently improved the quality of the LEDs in 2008 and these later units are now a common retrofit item.
The resistor pack on Series 2 cars' heaters can also fail, so be sure to check that all climate functions operate effectively. While pressing all the buttons, be sure to check the central locking (standard after 2006) switch in front of the gear-lever. All usual stuff, but will take a mercifully shorter time than in most cars.
Values
In keeping with other low volume sports cars, the Elise has proven to have held its value rather stubbornly. Series 1 cars are rarely seen below £10,000 and have been on their way up for at least the last five years. The most desirable specification and condition cars can easily command double this, while super-rare Sport 190 cars can sometimes be seen around £40,000.
Series 2 cars seem to be priced quite similarly to the earlier cars, but the small premium – usually around £2000-£4000 – is actually quite remarkable when you consider the greater production run. On sale for a decade and having sold nearly double the numbers of the Series 1, the newer car is the one you'll most easily find in the classifieds, yet the abundance of supply seems to do its values no harm. Standard specification cars seem to start at £15,000, while 111S models can sit either side of £20,000. The analysis of historic market figures shows an impressive stability in Elise S2 values, only gently edging upwards as they age.
Timeline:
1996 – Lotus Elise begins deliveries to customers, wins Autocar's best handling car & technical award.
1998 – One year after the track-special 190, the middle-ground Sport 135 showcases special performance options and is only available in Quicksilver Metallic Sport.
2000 – Rover's VVC K-series featuring continuously variable profile camshafts forms the basis for 111S high-performance model. Sport 160 limited run model joins the range.
2001 – Series 2 car introduced with wider door openings, interior storage provisions, but marginally less headroom.
2002 – Sport 135 with R option and Sport 190 join range, along with latest 111S with 156bhp
2004 – 111S now fitted with 189bhp Toyota VVT-i and six-speed gearbox, along with servo-assisted ABS brakes.
2006 – The basic S model gets a Toyota powertrain in 134bhp state of tune. 111R is renamed to just R. Added across the range are Probax memory foam seats, LED taillights, fly-by-wire throttle, improved door seals, and an improved pedal box with sharper brake pedal ratio. Super-touring pack now available.
2008 – Updated dashboard incorporating airbags from Super-touring pack now standard across the range. Improved radiator hoses, toe links, LEDs, instrument package added. Supercharged – SC – model introduced with 217bhp.
2010 – Lotus unveils Series 3 Elise that remains in production today.