South Western Vehicle Auctions, SWVA, hosted another busy classic sale at its Poole base on October 25, putting 76 cars under the hammer with an impressive 90 per cent sale rate.
As per usual, the sale included a wide range of everyman classics, ranging from bargain projects though to show-stopping examples such as an Austin A105 Westminster Vanden Plas that more than tripled its estimate.
The sale was particularly notable for prewar British classics, with the oldest a 1932 Austin 12/4 Shooting Brake sold for £1000 over its estimate at £5950. It was joined by a 1937 Austin 7 Ruby, a 1933 Morris 10/4 FHC Special, a 1939 Morris 8, a 1936 Riley 12/4 Lynx and a 1938 Wolseley 14/60, all of which found new homes.
Indeed, British classics featured heavily, with plenty of Morris Minors and Minis, plus sporting models from MG and Triumph. No less than four MGB GTs were included, one a V8 that sold for an impressive £31,500 under the hammer. Elsewhere, the nine Triumphs entered all found buyers, ranging from a Triumph TR2 project at £1450 through to a stunning 1960 TR3A at £22,250. As for quick saloons, several big Jaguars were on offer including a 420G and an S-Type, both at under £5000. And for those preferring fewer doors, four XJSs were for sale – the cheapest a 66,600-mile 1987 example for a bargain £3250.
With a host of German prestige passing through the hall and some great starter classics including a low-mileage Mk4 Ford Escort at £1900 and a Nissan 100NX for £1150, there was something to suit all pockets. We've selected our standouts from the sale below, but for a full list of results, visit www.swva.co.uk.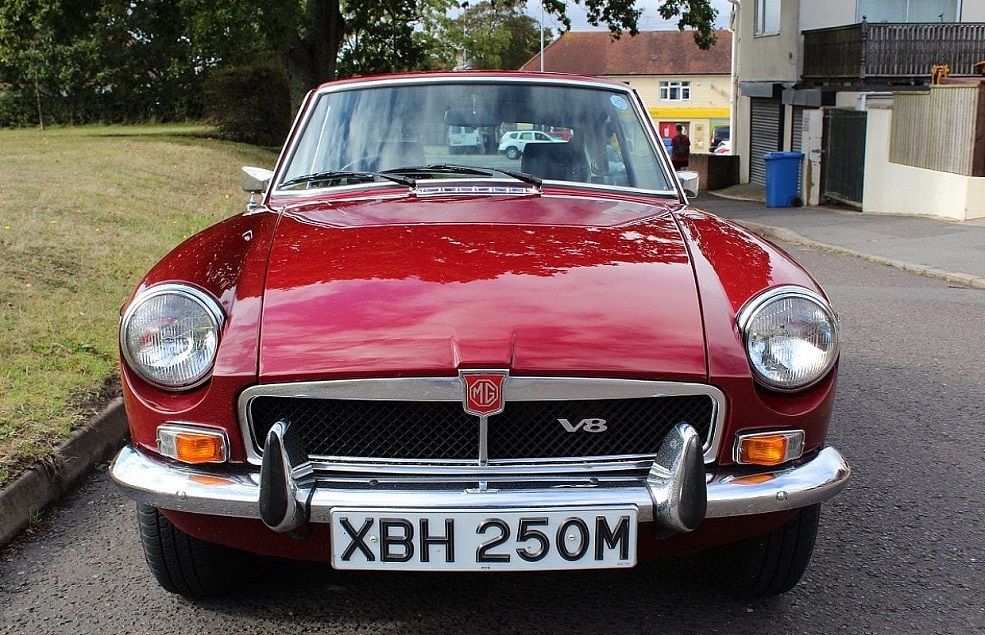 One of the auction's outstanding entries, this 1973 MGB GT V8 showed a genuine 49,666 miles and had been a magazine cover star in the past. It remained a remarkably original example, with an excellent history file and the foam under the floor mats still date stamped 1973. At a hammer price of £31,500 it easily soared past its £18,900-£19,900 estimate.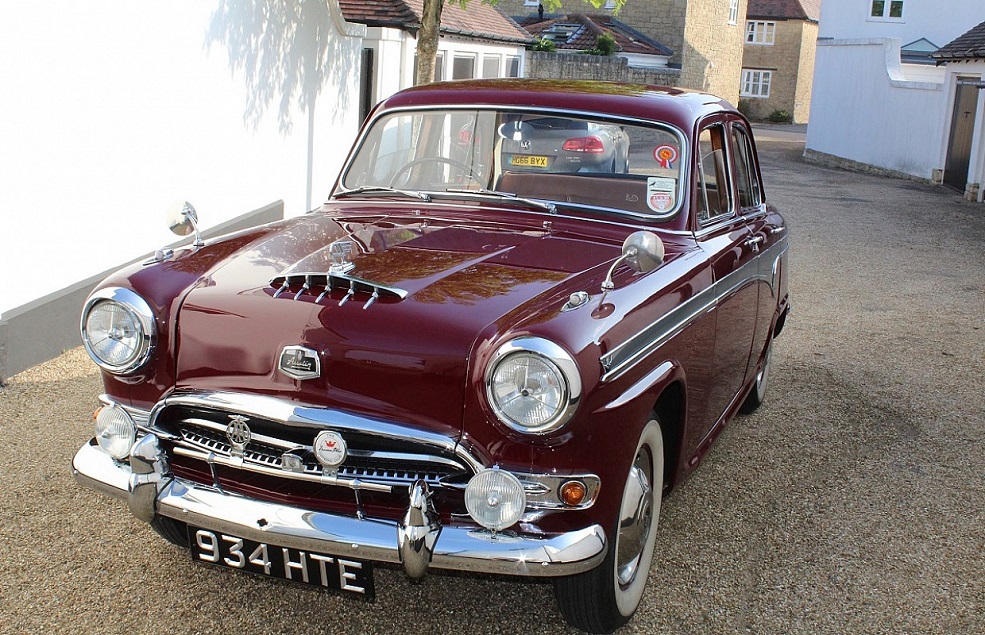 The star performer on the day had to be this 1959 Austin A105 Westminster Vanden Plas. Only for sale due to a lack of storage, it's reportedly one of only 500 examples produced and had been fitted with the optional close ratio police-spec gear box. At £27,500 on the hammer, it more than tripled its £8500-£9000 estimate.
This immaculate 1989 Ford Sierra XR4×4 was in the hands of just one owner until last year. The car was only ever used on holidays and occasional weekends as a second car and was always garaged, covering under 27,000 miles. Estimated at £8900-£9900, it went on to sell for £12,700 – top money for a Sierra without a Cosworth badge.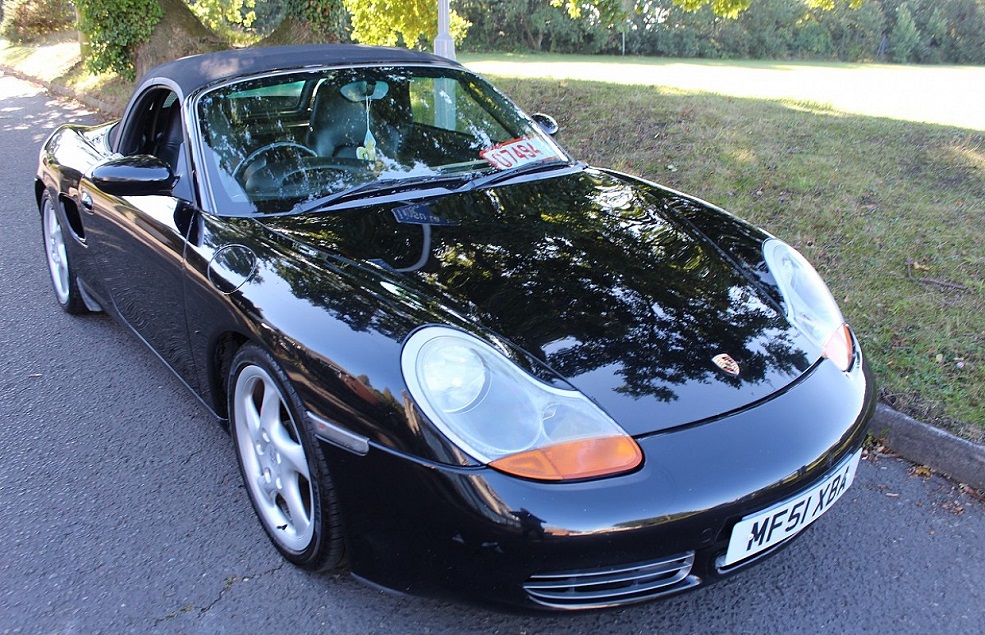 For a bargain entry into Porsche ownership, this manual 2002 Boxster S looked perfect. Showing 87,000 miles and supplied with a stamped-up service history, it sold on the hammer for £3800 – more than its estimate, but still a very attractive price for what appeared to be a very tidy example.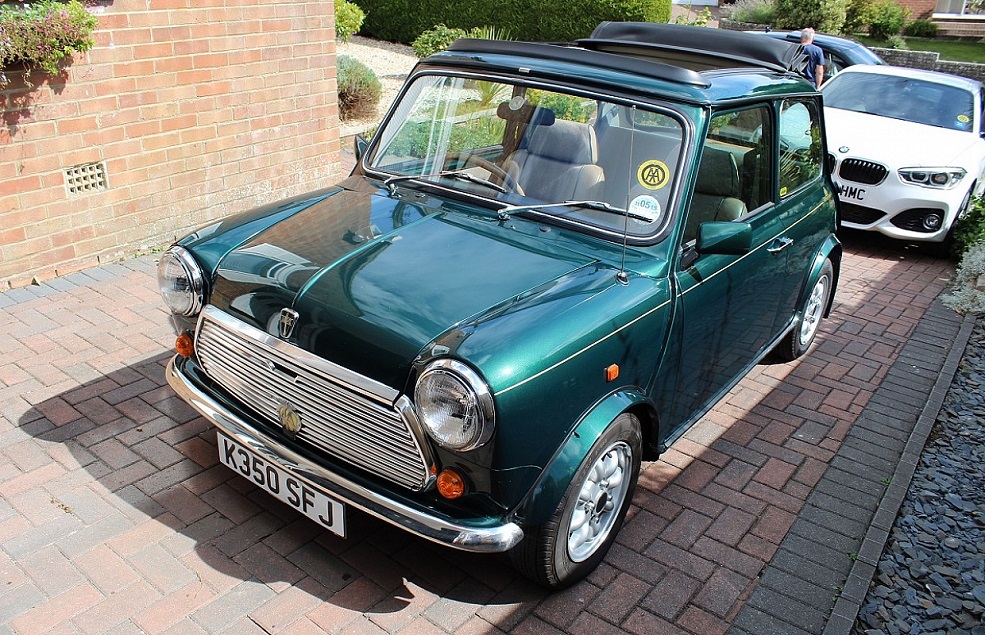 Good, low-mileage Minis are becoming hard to find, but the sale turned up a cracker in the shape of this 1992 British Open Classic edition. A limited run of 1000, they were supplied with an electric fabric sunroof and half leather seats, plus the 1275cc engine. This example had covered a genuine 32,354 miles and was in superb condition. Estimated at £5800-£6100, it sold for £6500.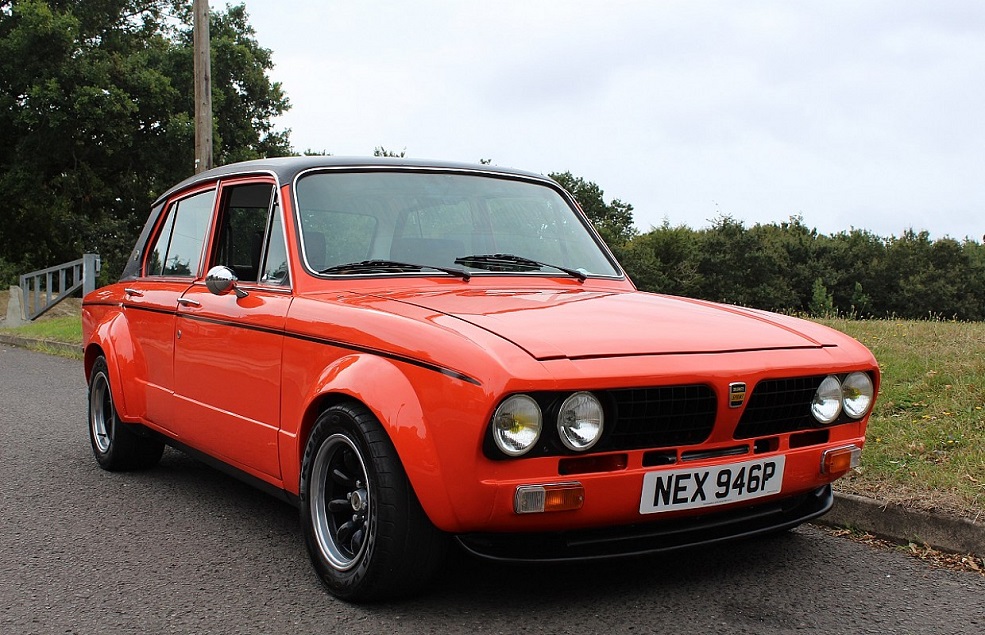 One of nine Triumphs in the sale, this wide-arched Dolomite Sprint certainly caught the eye. Fully restored with track day use in mind, it had been modified with a fast road engine producing 160bhp, plus suspension and brake upgrades. Though not to everyone's taste, we liked the look. We weren't the only ones either, as it soared past its £4900-£5500 estimate to sell for £9400 on the hammer.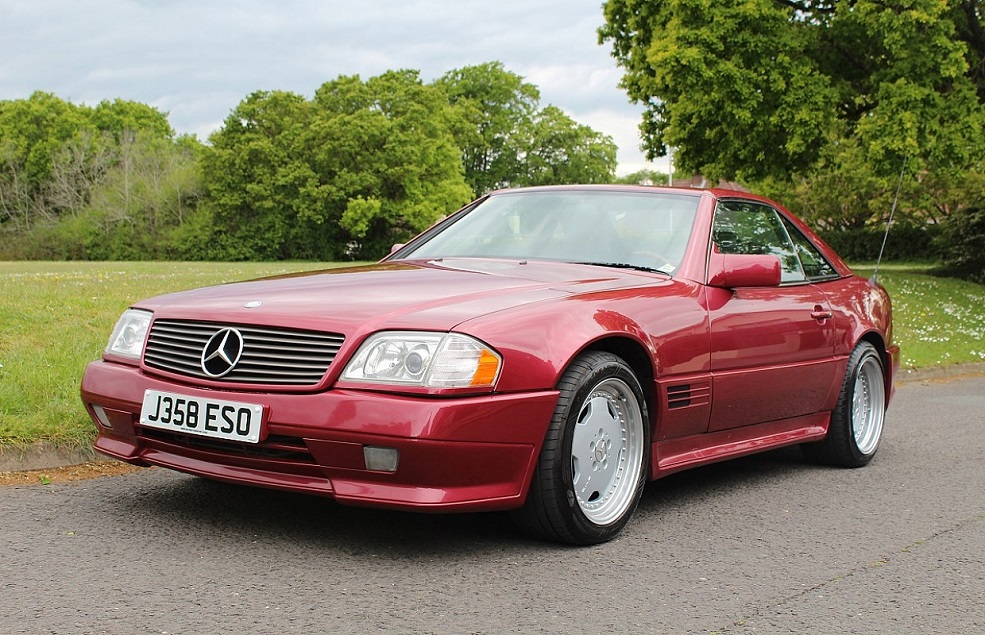 Plenty of German prestige was up for grabs, including this indecently quick 1992 500SL AMG fitted with the 375bhp, 6-litre V8. The left-hand-drive example was supplied new in Germany, spending 11 years in Spain before arriving in the UK six years ago. Showing 80,000 miles, it sold for £17,250 plus premium against an estimate at £11,500-£12,500.