If there was any concern about the current state of the market, then it doesn't seem to have spread to the South Coast. SWVA's latest sale was once again a resounding success, as the Poole-based auctioneer put a full catalogue of 80 cars under the hammer.
Sub-£20,000 classics seem to be the real market movers currently, and this sale proved the point as it specialised on everyman classics to great effect, with an incredible 96 per cent finding new homes.
Prices ranged from as little as £300 to in excess of £35,000, meaning there was a classic to suit a wide range of budgets. British sports cars featured heavily, with a couple of Triumph TR6s joined by several MGs, including a stunning MG TD that soared to a hammer price of £23,500, plus the sale's headliner – a black 1959 MGA roadster that sold on the hammer for £36,500. And someone clearly fancied a project, for a 1964 'pull-handle' MGB that had been off the road for 30 years achieved £3150.
But the two-seaters didn't hog all the limelight when it came to British motors. A lovely Vanden Plas 1300 Princess doubled its estimate to reach a hammer price of £4250, while a smart green Dolomite Sprint exceeded expectations at £9250. No fewer than 10 Jaguars were included too, with all of them sold. We particularly liked a 1957 Morris Isis too; ignore the present-day name connotations – this had been a one-owner car until as recently as last year, and justifiably sailed past its £1900-£2500 reserve to reach £4100. For a rather more frantic drive, a 1989 Mini Racing Green prepared for hill climbing also surpassed expectations, selling for over £3000 above its top estimate at a hammer price of £6950.
An unusually high number of lots were non-runners, but that's because most of them had come from the same deceased collector and has been in storage for 14-15 years. The six cars, all sold with no reserve, managed a collective hammer price total of £33,500, with a Mercedes 500 SL accounting for almost half.
Our Kelsey project cars didn't quite hit the heights of many of the other entries, with the Series 3 XJ6 netting us a hammer price of £1700 and our Triumph 2500 TC achieving £2600. Still, the new owners have both picked up a pair of bargains, and let's be honest, that's why we go to auctions in the first place.
Indeed, there were certainly a lot of happy faces at this one, among both buyers and sellers. Our highlights from the sale are below, but for a full list of results see www.swva.co.uk or call 01202 745466.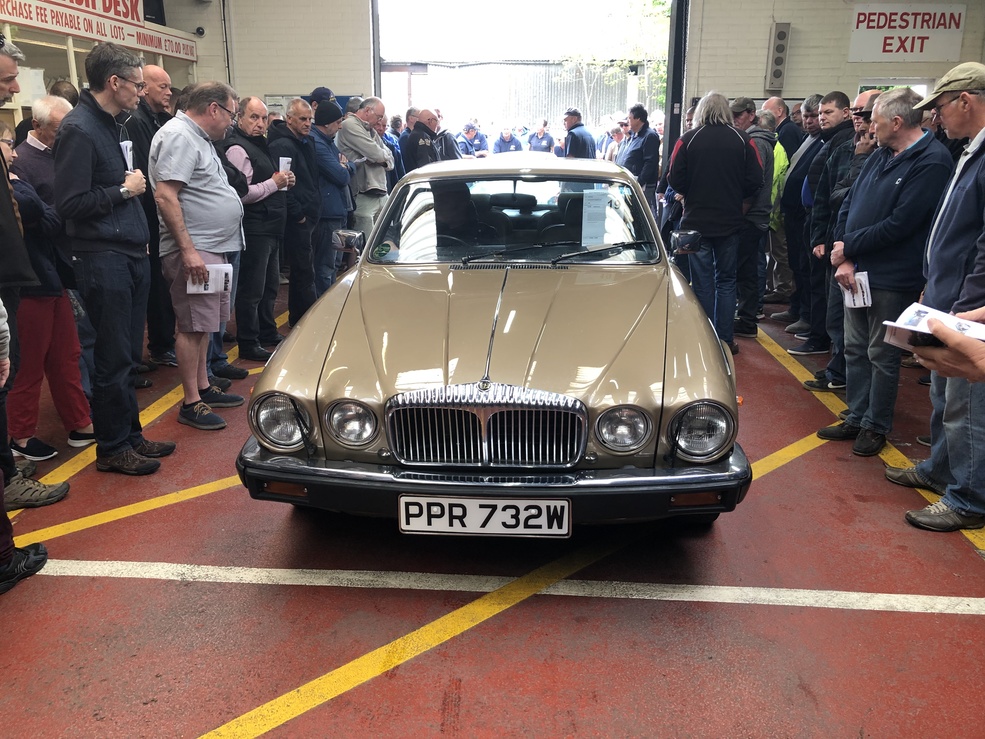 Some cars just look and feel right, and this Daimler Sovereign Vanden Plas with the 4.2-litre engine was surely one of them. The vendor, who had sadly passed away, had owned it since 1996 and it had covered a warranted 66,000 miles. It was in need of a light recommission, but that didn't put bidders off – against a £2900-£3500 estimate, it soared to hammer price of £7000.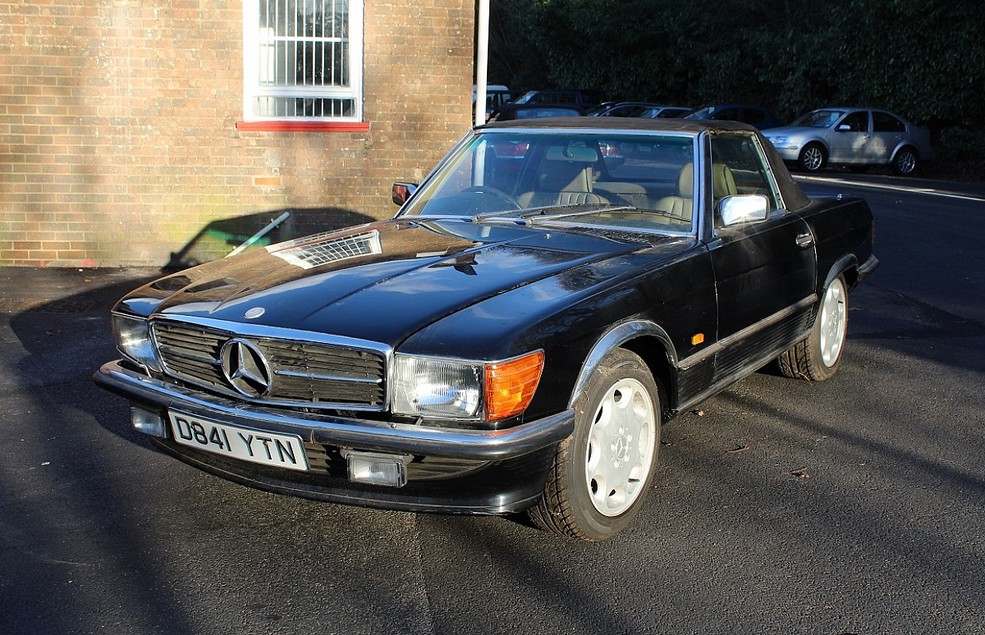 Part of a diseased party's six-car private collection, this 1986 Mercedes-Benz R107 500 SL proved to be hot property. Supplied with the correct top and showing a remarkably low 77,718 miles, it also came with the sought-after rear seat conversion. Offered with no reserve, it reached a hammer price of £16,000.
This 1988 Ford Sierra Sapphire RS Cosworth had been in storage in since 2001, and had covered a genuine 54,500 miles. With the same owner for 26 years, it has recently been thoroughly serviced and was fighting fit for the road. Although it needed some light TLC to make it perfect, it reached a hammer price of £17,500 – double its upper estimate.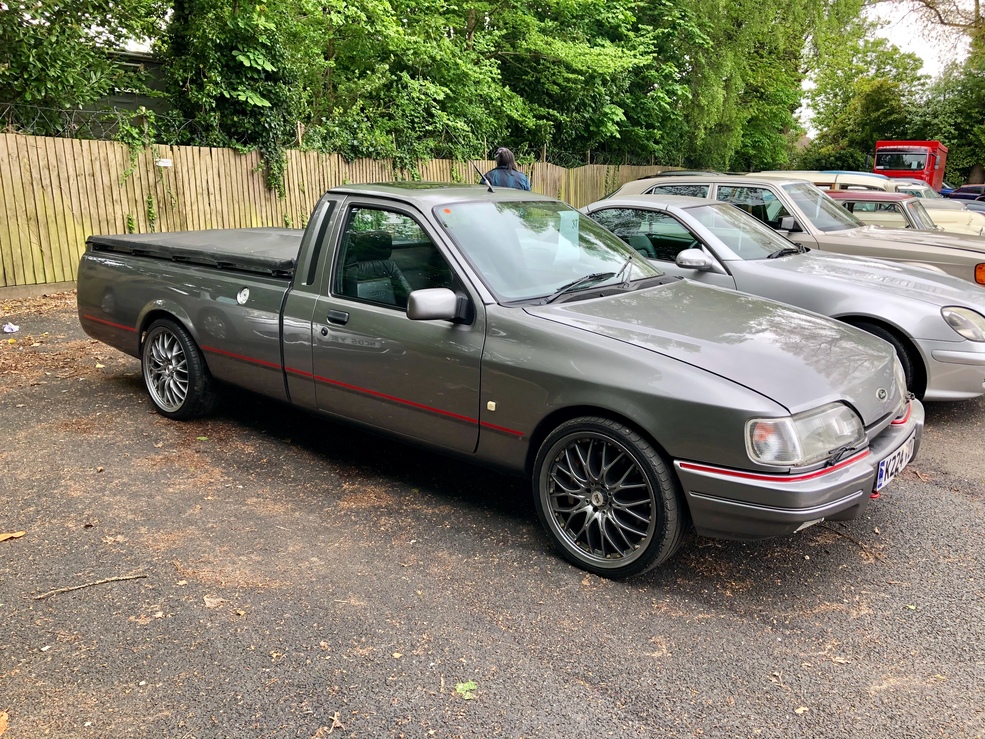 Looking like a Sapphire Cosworth from the front but certainly not the rear, this Ford P100 pick-up had been totally rebuilt at a cost of over £40,000. It has been fitted with a tuned 24-valve 2.9-litre Cosworth V6 engine and four-wheel-drive set-up, plus Brembo brakes, lowered coil-over suspension and much more. Estimated at £4000-£5000, it sold for an impressive hammer price of £8250.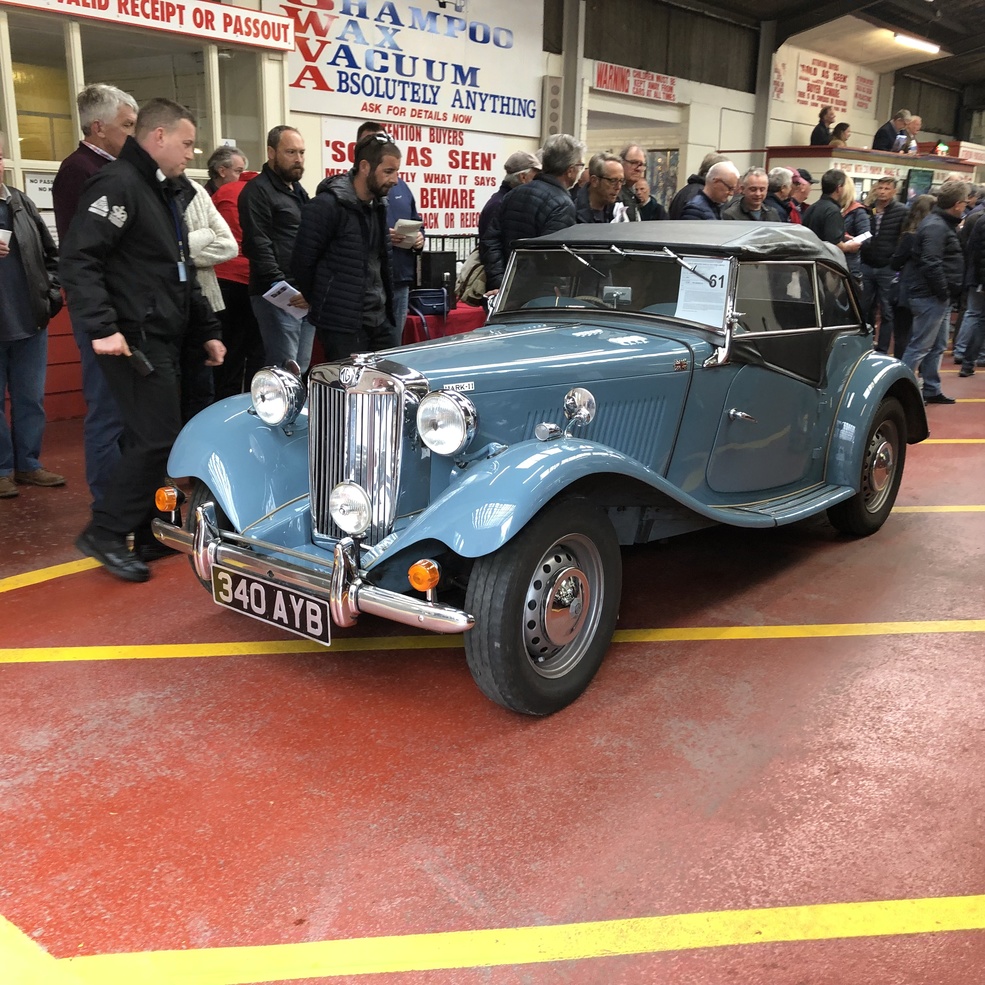 The sale's headliner was a beautiful black MGA, but this 1953 TD Mk2 also caught the eye. This was an American-market car, but the steering and pedal box to has been converted to UK spec. It had also been fully restored and upgraded with some choice modifications to make it more useable, including an unleaded cylinder head a Ford five-speed gearbox conversion. Bidders certainly seemed to appreciate the changes, as it sold for £23,500 on the hammer against a predicted £15,000-£16,000.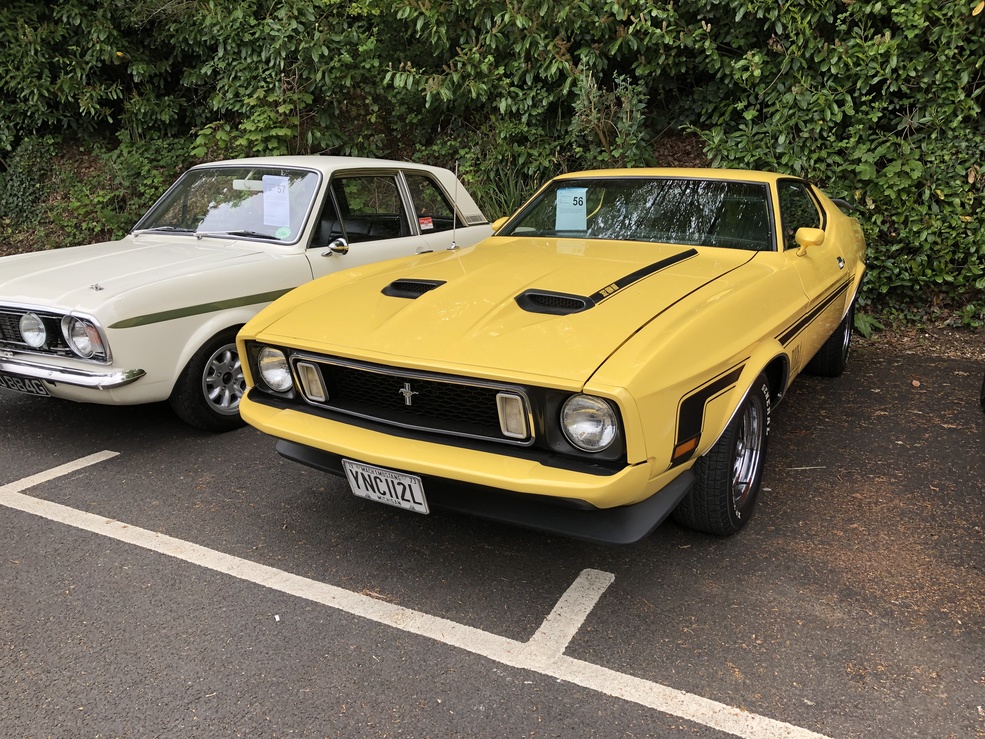 If you wanted to make an impact, this Ford Mustang Mach 1 302 was surely the way to do. This bold yellow example had recently been fully restored, with almost every panel replaced. It also came with a large history file and bills for over £20,000. A hammer price of £23,000 was £5500 over its upper estimate.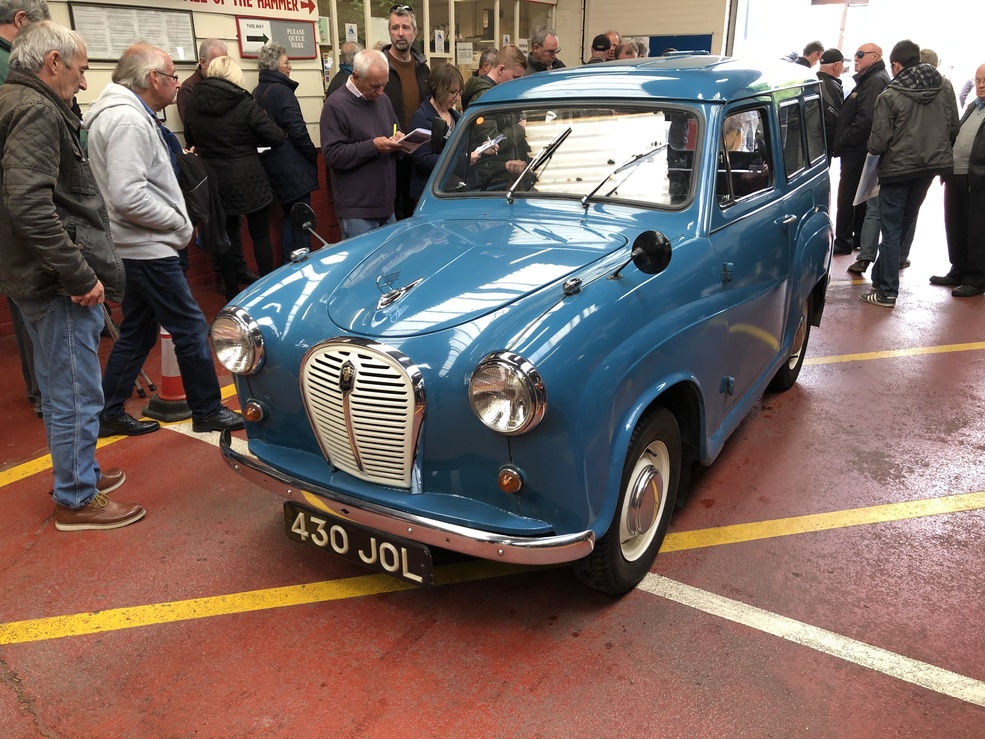 Joining a beautiful Ford Thames van in the sale was this Austin A35 from the same vendor. It had been fitted with a side window and rear seat conversion in the 1960s, and was used for holidays and days out during the '70s and '80s. Unrestored and very sound, it trumped its £2900-£3500 estimate to reach a hammer price of £4800.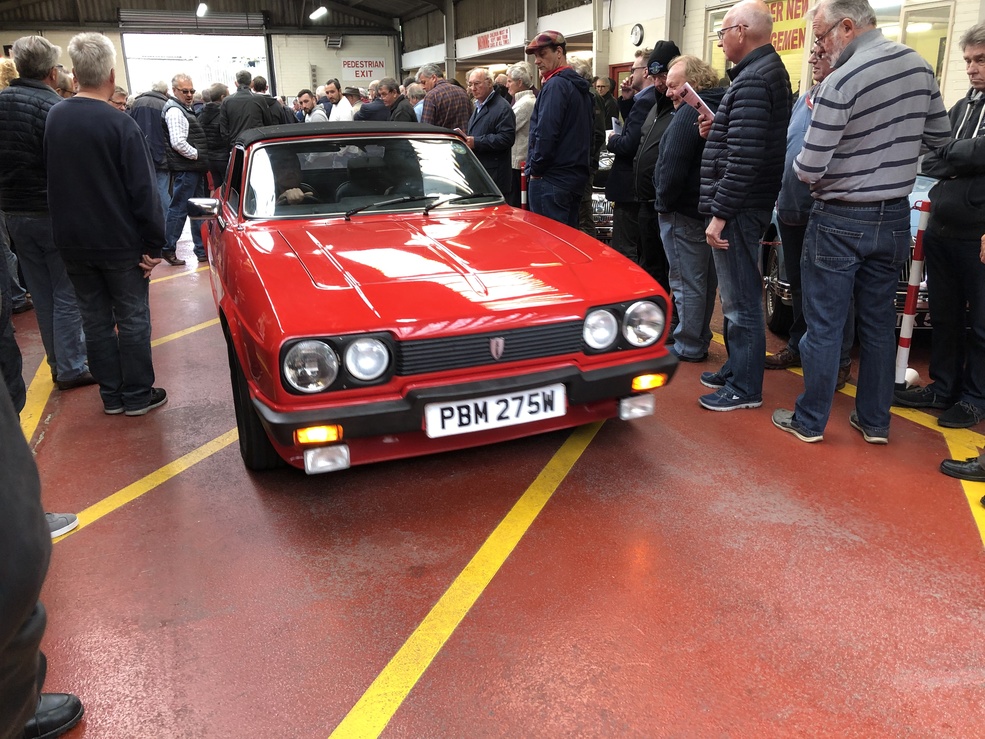 This 1980 Reliant Scimitar GTC offered a chance to pick up a rare open-top four-seater ahead of the summer. Suppled with a comprehensive history file, it had been extensively restored and upgraded with Minilite wheels and leather seats. Despite some micro blistering in the paint, it was exceptionally clean and sold for a hammer price of £7400 against a £4900-£5900 estimate.