Dorset Vintage and Classic Auctions' autumn sale took place at its excellent Athelhampton House venue near Dorchester on Thursday November 29. Though the sale was populated with hundreds of classics, it did contain plenty of variety, with cars spanning a period of 85 years!
Headlining the sale was a right-hand-drive 1966 Jaguar E-Type Series I 4.2 Roadster, which had benefited from a light restoration and sold for £93,500. Amongst the wide selection of pre-War cars was an imposing 1933 Rolls-Royce 20/25 Four Light Limousine by Park Ward, which sold for £37,400, while a rare MG PA performed well at £26,400.
This sale was notable for a plethora of accessible classics. Projects could be picked up for as little as £500, but in the main featured an excellent array of sub-£10k cars. A couple of MGB GTs found new owners, as did a trio of big saloons in the shape of two Ford Zodiacs and a Vauxhall Velox PB. For fans of modern classics, there was a wide choice of Mercedes with sale prices beginning at a mere £700, while a 1992 Alfa Romeo 75 Twin Spark Limited Edition and a 1989 Citroen CX 25 DTR Turbo 2 Safari both found new homes.
Our chosen highlights from the auction are below, but for the full catalogue call 01963 363353 or visit www.dvca.co.uk.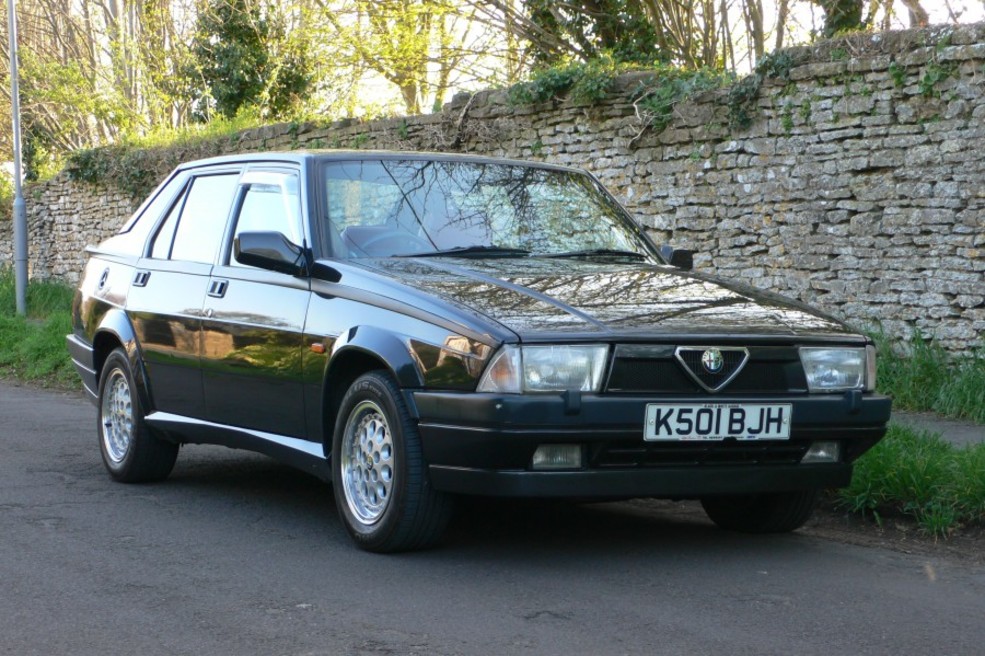 This 1992 Alfa Romeo 75 Twin Spark limited edition is number 3457 of 3500 produced and came with a vast history file. Although it's covered almost 180,000 miles, it had a rebuilt and balanced engine installed at 120k, along with a suspension overhaul, uprated brakes and an interior retrim in red suede and leather. Requiring light recommissioning due to a lack of recent use, it sold for a bargain £4600.
This 1966 Jaguar E-Type Series I 4.2 Roadster is an original UK-market right-hand-drive car. Following a period of long term storage, it was purchased in 2007 by an enthusiast who carried out a programme of recommissioning and light restoration, which included a professional respray in the original colour of Carmen Red, new carpets and a full stainless exhaust. It sold for £93,500, which though a considerable outlay, reflects a general softening in market values.
A fantastic five-door Citroen AX GT remained unsold on this occasion, but this cavernous 1989 Citroen CX 25 DTR Turbo 2 Safari now has a new home. The Meteor Grey paint looked very original, while recent new suspension spheres and a full set of new rubber were evidence it had been well-kept mechanically. With 114,000 miles on the clock and plenty of life left, it sold for £6050 against an accurate guide price of £5000-£7000.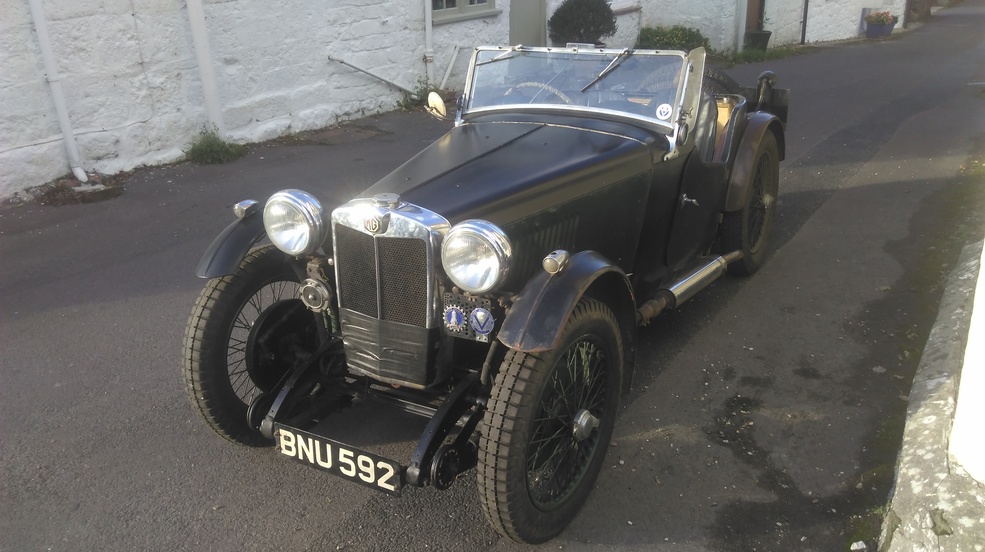 Amongst several MGs in the sale was this rare 1934 PA. Purchased as a 'box of bits' in 2007 by the current custodian, lots of money and time was spent on the build and numerous upgrades, including a modern clutch conversion, a stronger Morris differential for the rear axle, a new wiring loom and a part-stainless steel exhaust system. Through scruffy here and there, it proved to a popular lot, surpassing to lower end of its estimate to sell for £26,400.
Two Ford Zodiacs were including in the sale, one a 1964 Mk3 that sold for £6765, and the other this this late-model Zephyr Zodiac Mk1. The 1956 example had been part of the same collection for 30 years, and was restored with new sills and a complete professional respray in its attractive two-tone scheme. Sold with no known faults, it soared to a final figure of £11,000.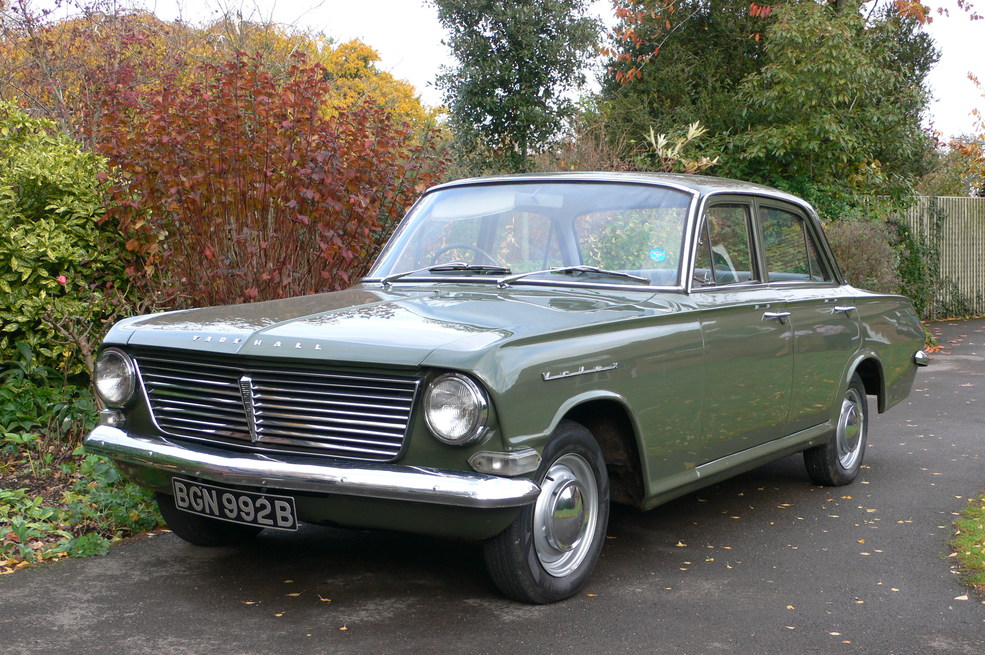 This 2.6-litre 1964 Vauxhall Velox PB had been in the same ownership for 45 years. In 1999 the engine, gearbox and rear axle were reconditioned, and the bodywork restored and resprayed in its original Forest Green. It has covered just 15,000 miles since, including taking part in the 1903-2003 Vauxhall Centenary 1000 Mile Trial. A new owner parted with £5665 for it, which just beat the lower end of its estimate.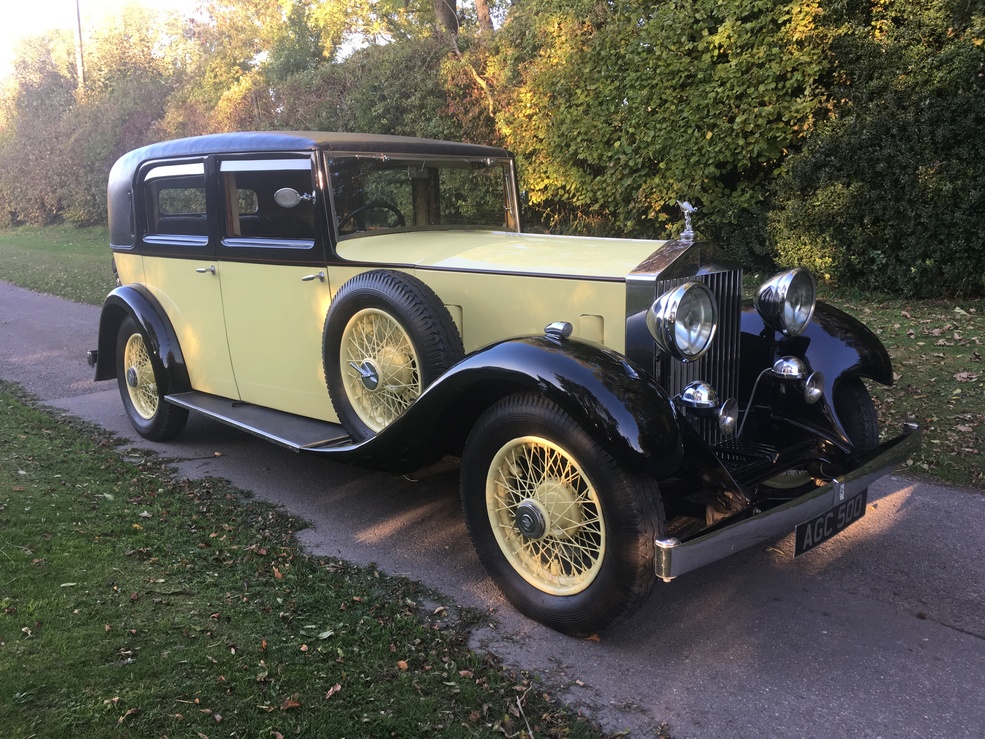 One of the oldest cars in the sale was this 1933 Rolls-Royce 20/25 Four Light Limousine by Park Ward. Exported with an army officer and repatriated in 1997, it has been used in recant years as a wedding car and came with plenty of paperwork and invoices. A very original example described as being in good order throughout, it reached a selling price of £37,400.