We take a look through a selection of sales from the recent Brightwells August 2020 sale, with the outfit moving its regular classic auctions to a timed online format.
Brightwells's response to the Covid-19 pandemic has been to switch its classic auctions to a timed online format, with the third sale of its kind taking place over four days from August 10-13. There were over 100 entries for the sale, ranging from a particularly strong quota of pre-war cars through to big-power coupes from the last 20 years.
Many of the pre-war entries found new homes too, with the 1920s cars performing especially well. A 91-year-old MG 14/10 Sports commanded the highest selling price at £28,250, but a 1926 Sunbeam 14/40 was not far behind at £25,200. In addition, a 1927 Talbot 14/45 made £19,040, with a no-reserve 1926 Daimler Light 20 Limousine going for £16,128 and a 1926 Chrysler F58 Roadster selling mid-estimate at £9072.
Moving into the 1930s selection, things got a little more affordable. The 1939 Morris Eight Series E and 1939 Wolseley 12/48 sold for £5768 and £5656 respectively, with a super cool 1935 Peugeot 402 reaching £12,230 against a £11,000-£13,000 estimate. Cars produced during the post-war decade also did well, with a 1949 Daimler DB18 Barker DHC from a deceased estate selling close to its top estimate at £13,899 and a 1950 Bentley MkVI Mulliner Sports Saloon above guide at £20,608.
Elsewhere, a couple of Willys Jeeps built under licence by Hotchkiss and Mitsubishi both found new homes, as did a pair of contemporary Series 1 Land Rovers. It was a good sale for British open top sportscars too, with a wide selection of post-war MGs and a quintet of Triumphs headed up by 1958 TR3A, which sold for £27,440. There were also a pair of Sunbeam Alpines – one a rare Harrington Coupe version – which both found buyers.
The 1970s were well represented by a concours Vanden Plas Princess 1300, a 48,000-mile Morris Marina, an Opel GT, a Porsche 914 and a Mini Pick-up, while modern classics were well covered too. Indeed, the selection ranged from a 7600-mile Rover 400 right through to performances icons like an Alfa 147 GTA, a Lotus Carlton, a Porsche 911 Carrera 3.2 Cabriolet and a BMW M6. Our Brightwells August 2020 sale highlights are below, but for the full list of results visit www.brightwells.com.
Brightwells August 2020 sale highlights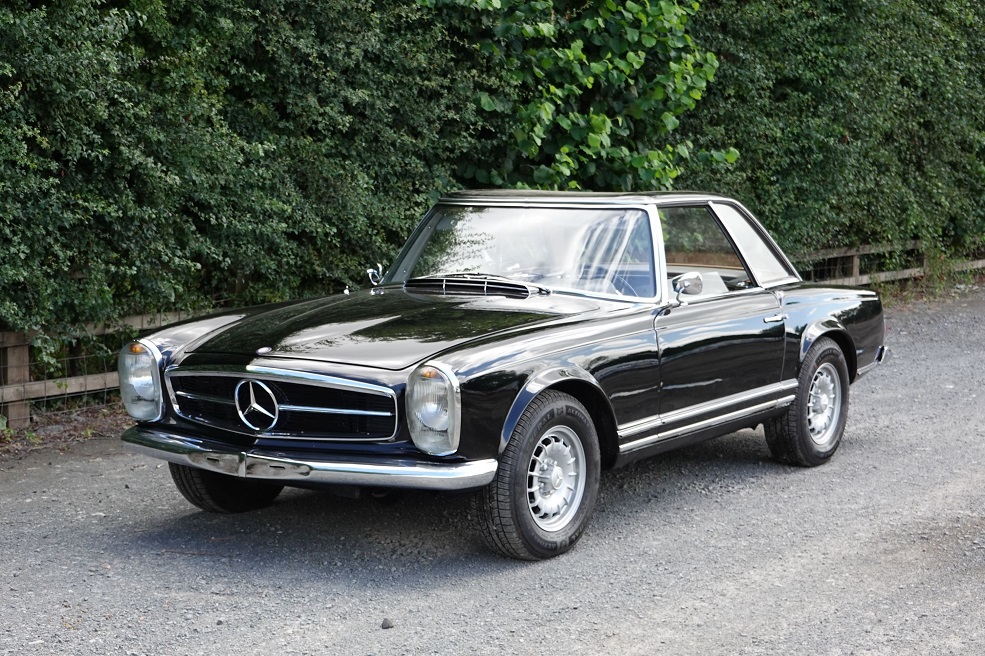 The sale's highest price was commanded by this 1966 Mercedes-Benz 230SL Pagoda. Imported from America earlier this year, it featured a 280 engine with a Getrag five-speed manual gearbox conversion and air conditioning. The combination of classic looks and modern abilities saw it eclipse its £38,000-£40,000 estimate to sell for £42,560.
This no-reserve Daimler Light 20 Limousine was one of a wide selection of pre-war entries. Fewer than 1000 were produced, and although this 1936 example didn't come with much history, it looked to be a fine example. Potential buyers certainly thought so, as it attracted 69 bids on the way to a selling price of £16,128.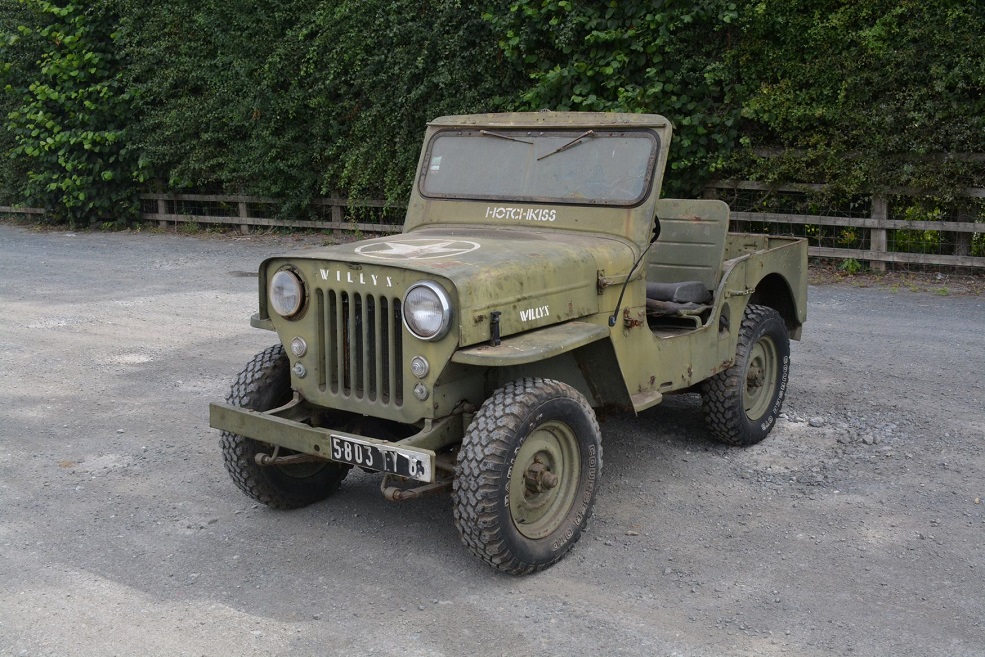 Joining several Land Rovers in the sale was a French-assembled version of the Willys Jeep built for the civilian market, known as the Hotchkiss JH-101. This 1955 example had spent its life on the sunny Côte d'Azur and was still on French plates. Despite needing tidying, it soared past its £5500-£6500 estimate to sell for £9018.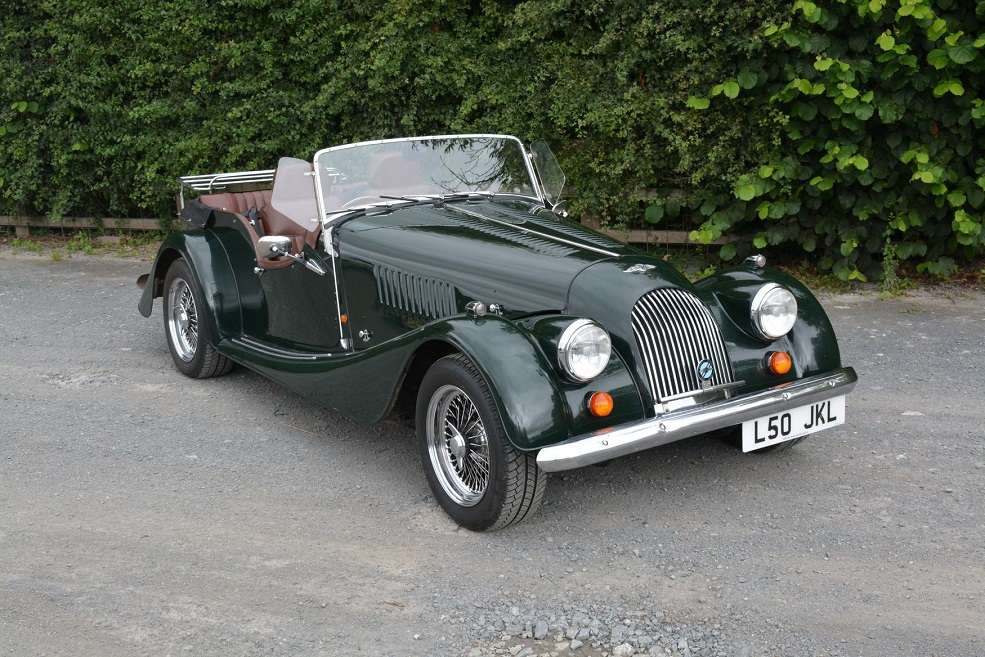 Showing a mere 28,515 miles and looking to be in fine condition, this 1994 Morgan Plus 4 was supplied new with desirable extras such as a galvanized chassis, leather seats with headrests, a walnut dash, a stainless luggage carrier and full weather equipment. At £20,258, it was close to its upper estimate.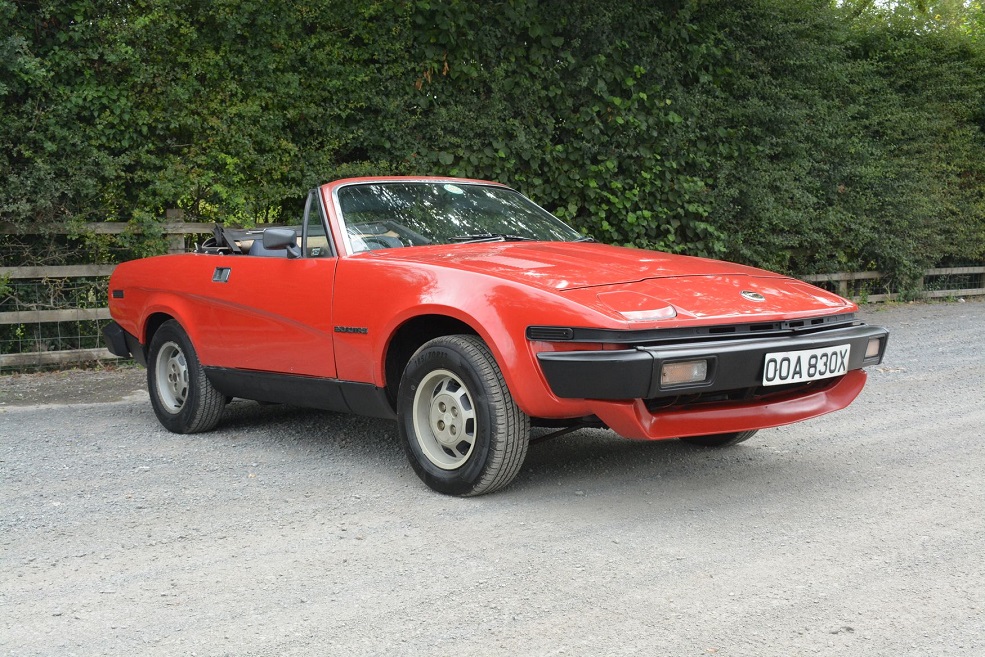 At £3360, this 1982 Triumph TR7 Convertible offered a cheap way into open-top motoring. It was restored in the late '90s in a somewhat workmanlike fashion and had some paint issues, but was said to be rock solid and came with a fresh MoT.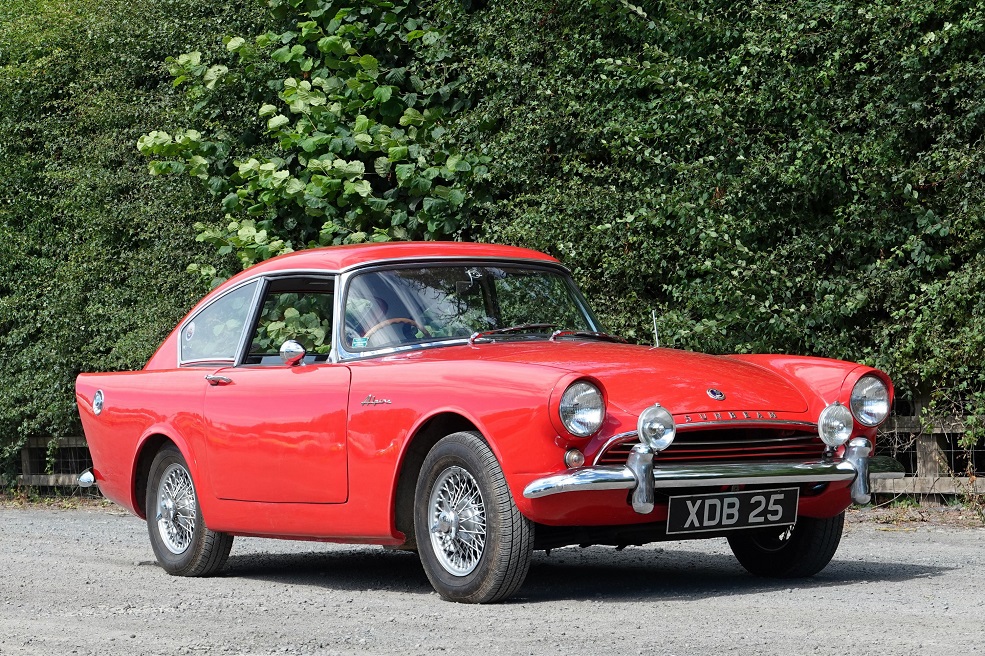 This 1963 Sunbeam Alpine stood as out being a bit special, being a rare coupe version with a fibreglass GT roof created by coachbuilder Thomas Harrington Ltd. Fewer than 400 Harrington Alpines were built, and only around 20 Series C spec like this one, with 12 thought to remain. This was a well-known, matching numbers example, and sold at the top end of its estimate for £19,779.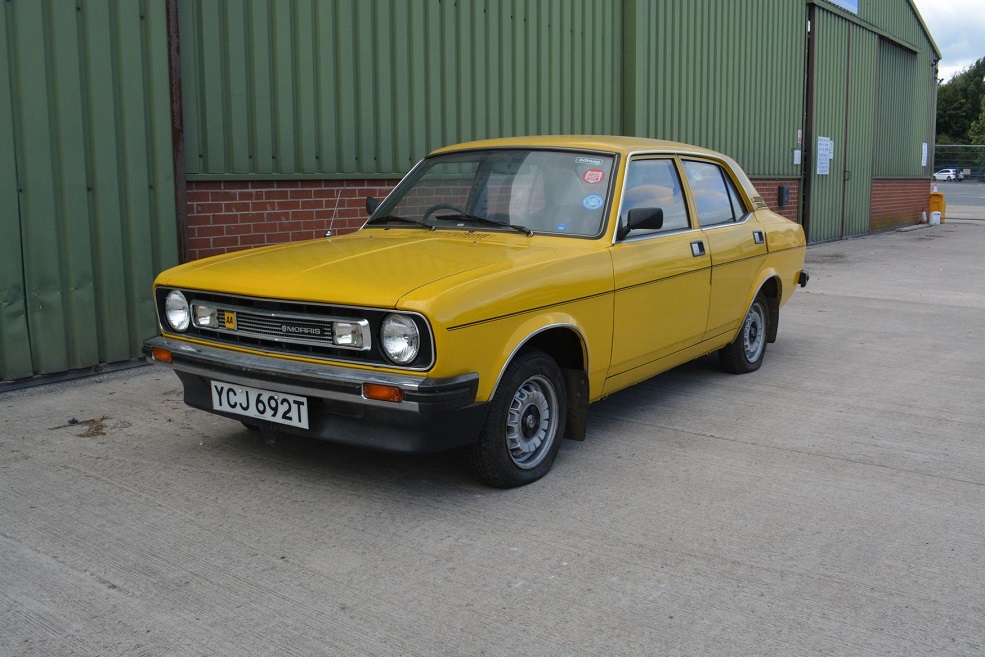 This 1979 Morris Marina 1.3 L proved that any tired jokes should be a thing of past. Owned by a husband and wife from new and always kept garaged, it showed just 48,000 miles and looked to be very sound indeed. It needed a couple of weekends' recommissioning work, but that couldn't stop it selling for an impressive £6076.
The Mini Pick-up has long been desirable, with this 1971 850 example proving the point. Fitted with a Stage 1 tuning kit, Cooper S disc brakes, reverse rim steel wheels and a sturdy Ifor Williams aluminium hardtop amongst other upgrades, its surpassed its £10,000 upper estimate to sell for £12,205.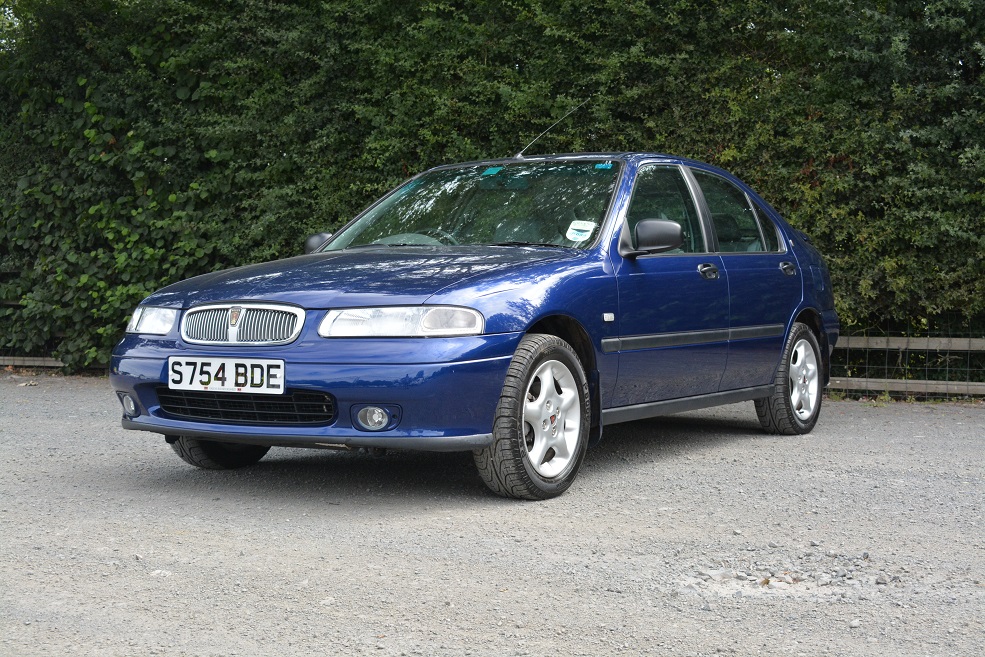 Almost box-fresh, this top-spec 1998 Rover 420 GSi looked great in Tahiti Blue with a full leather interior, and had covered just 7600 miles from new. It sold for £3796.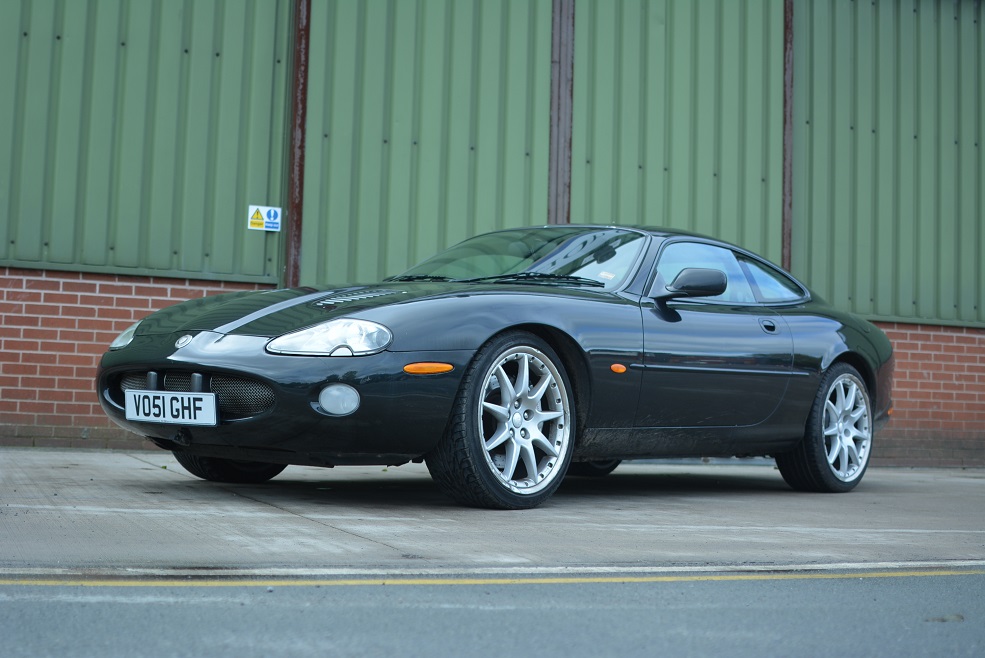 Launched in 2001, The Jaguar XKR 100 was a limited edition of just 500 cars to celebrate the centenary of Jaguar's founder, Sir William Lyons, and came with desirable features such as sat nav, 20-inch BBS wheels and a Recaro interior. This two-owner example looked a bargain at £5768.