Two decades after its introduction, the Volkswagen V12 is still in use in some of the group's higher-end offerings. Here's a look at its history
Words: Chris Randall
Internal combustion engines have appeared in numerous configurations over the decades, but just when you think you've seen them all a carmaker decides to do things a little differently. Arranging the cylinders in a 'W' pattern isn't a new idea – it dates back to the earlier part of the twentieth century – but it was certainly unusual for a modern road car, which made Volkswagen's decision to launch its W12 engine somewhat notable. 2021 saw the impressive unit celebrate twenty years of production, but with its disappearance within sight as the switch to electric vehicles takes place it felt like the right time to explore this impressive engine in more detail.
Essentially, the W12 engine comprises four banks of three cylinders which share a common seven-bearing crankshaft. What amounts to a pair of VW's VR6 engines with a 15° angle between the offset cylinders and a 72° angle between the pairs of banks, the result was a 5998cc unit that was not only powerful and refined but also brought packaging benefits as it was some 24% shorter than a conventional V12.
In fact, it measured just 513mm in length and 690mm in width making it comparable to a V8, and weighed in the region of 240kg. Impressively light for such a complex unit, that was achieved by using aluminium-alloy for the crankcase, alloy pistons and aluminium cylinder-heads that contained two chain-driven overhead camshafts for each pair of cylinder banks.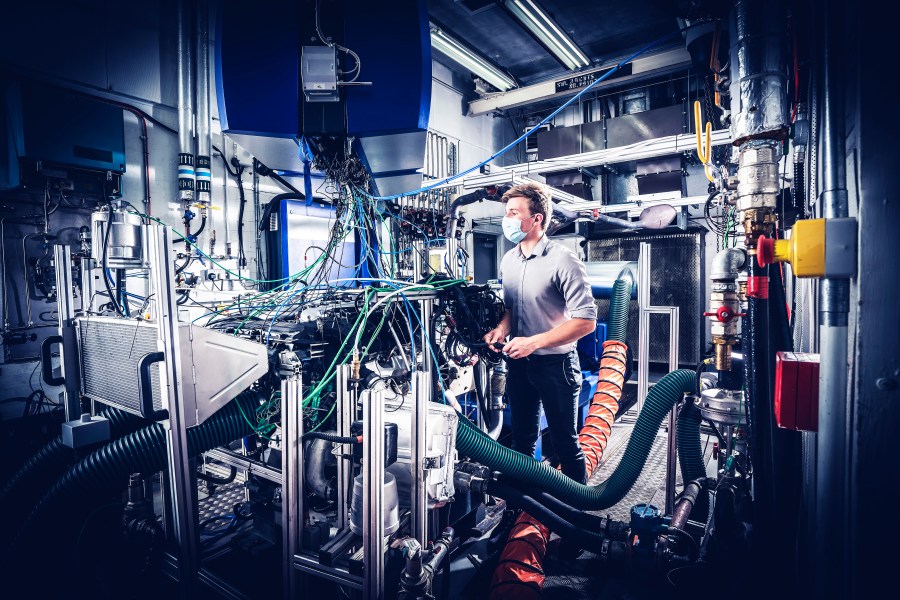 Applications
The first model to benefit from the new engine was the Audi A8 (it would later appear in the VW Phaeton and Touareg), in which form it produced a healthy 414bhp and 550Nm of torque, but those numbers would be well and truly eclipsed when the W12 found its way beneath the bonnet of a new Bentley. The launch of the Continental GT in 2003 may not have had the traditionalists applauding but there was no doubting the performance and luxury on offer, the former courtesy of the twin-turbocharged unit's 552bhp and 650Nm of torque. Bentley have referred to the W12 as "the most advanced 12-cylinder engine in history" and given its complexity you have to agree; there's around 2500 parts in each one with the hand-building process taking some six and half hours.
There's also an impressive testing regime before an engine leaves the factory, including a check for leaks that pressurises the oil, fuel and coolant systems at 0.2 to 5.0 bar; a cold, 15-minute 'motoring' cycle with the crankshaft driven by an electric motor and that measures six hundred different parameters, and a 'hot' test with all ancillaries fitted. Each engine is also tested for a maximum of twenty one minutes at up to 3800rpm, while one in a hundred units gets an 8-hour power test at up to 6000rpm.
Since its introduction the W12 has undergone a process of continual development, with many of the changes aimed at boosting performance and efficiency. For example, the adoption of twin-scroll turbochargers, optimisation of fuel and cooling systems and a focus on reducing friction brought notable improvements, and for 2004 Audi enlarged capacity to 6.3 litres (it remained at 6.0 for Bentleys) and added direct fuel injection. And by the time of the Continental GT's update for the 2011 model year, outputs had risen to a mighty 567bhp and 700Nm. 'FlexFuel' technology also allowed the engine to run on unleaded or E85 bioethanol.
There were more changes for the 2016 introduction of the Bentley Bentayga SUV which now boasted 600bhp and 900Nm of torque; both indirect and direct fuel injection was used (with injection pressures of 200 bar and 6 bar respectively); the crankcase was 30% stronger; three separate cooling circuits allowed a faster warm-up; and the oil system was revised to cope with extreme angles during off-roading. Also featuring was the Bentley Variable Displacement system which shut down six of the cylinders to improve fuel consumption; the engine could run in this mode below 3000rpm and in between third and eighth gear. And the improvements haven't stopped there, the exclusive Bentley Bacalar raising the game yet further thanks to its 650bhp output.
As for building the engines, those used by Audi and VW had originally been constructed in Germany, while Bentley built its units in Crewe. However, 2014 saw it announced that Crewe would become the 'centre of excellence' for the W12 and it's been made there ever since with more than 100,000 rolling out of the factory since 2002.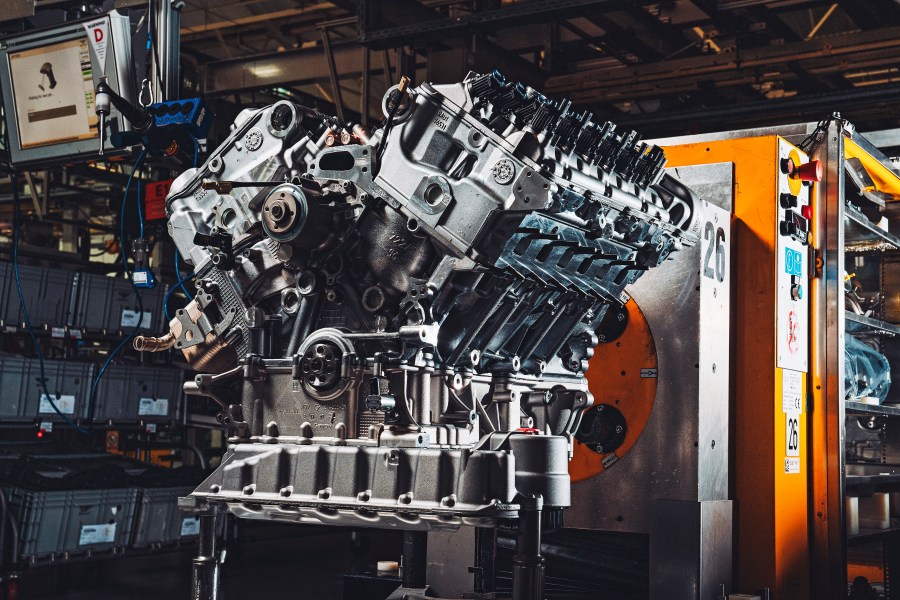 Maintenance and repairs
But this wouldn't be Car Mechanics without finding out more about the maintenance and repair of this impressive engine, and for that we've turned to the friendly and very knowledgeable Stuart Worthington at Phantom Motor Cars Ltd in Surrey. His first news is good as he says that the W12 is essentially bullet-proof and that it's very rare for the core of the unit to suffer from major problems.
Proper maintenance is key, of course, with attention needed every 10k miles or twelve months; 0W-40 oil should be used with Mobil 1 fully-synthetic the preferred brew. Timing chain wear is uncommon, even at high mileages, but one service item worth keeping an eye on is the spark plugs; the Iridium items need changing every 40k miles/four years and given the time involved you're looking at a little over £500 at a specialist.
Stuart adds that problems with sensors aren't unusual – including those for air flow and exhaust gas temperature – so it's worth checking for any warning lights on a potential purchase. Water getting into the electrics was a further concern, and it could lead to the starter motor operating on its own with expensive consequences.
Which brings us to an issue that often crops up whenever these engines are discussed, and that's engine removal for certain repairs. It's certainly true that access to the unit is limited, and there are a number of jobs where's there's no real choice but to haul it out (bringing a bill of a couple of thousand pounds, before any actual fixes are factored in). Replacing the starter motor is one such task, but Stuart also mentions the complex vacuum pipe system where sorting leaks will usually require the engine to come out, as it will if the turbochargers need replacing or there's an issue with the turbo boost control system (on one side anyway – the other is accessible with the engine in-situ).
A job such as head gasket replacement could easily result in a five-figure bill, and should the worst happen and a replacement engine is needed it'll be a similar sum; at the time of writing Rolls and Bentley spares specialist, Flying Spares, had one complete with ancillaries for sale at £11,220. If you're tempted by the idea of an affordable Bentley Continental GT then it's certainly advisable to get a thorough inspection, and avoid any examples with a sketchy service history.
Ultimately, engines such as this simply aren't going to survive for much longer. As the push for electrification ramps up towards 2030, powerful and complex internal combustion engines like the W12 will seem increasingly anachronistic, little more than a reminder of the days when we burnt fossil fuel. OK, so it's not dead yet, but in the years to come we should certainly be glad it existed as a true technological showcase.