Sam Skelton ponders the fate of the French executive saloon in Britain.
Britain is hardly a nation of Francophiles. Sitcoms such as Yes Minister suggest we fear them. Films such as Johnny English suggest we dislike them (We are about to have our first French king since 1066, so we want you to ring in and tell us the top 10 things you love about the French, We haven't had any calls yet, at all, but the lines are still open!). And it's still seen as fun to mock them. In short, as a nation the British don't seem to favour their closest neighbour.
And this is no better proven than by our track record of buying executive cars. Not since the days of Slough-built Citroëns have French cars been a force to be reckoned with in the large saloon market in Britain. We've passed over Peugeots, refused Renaults and considered Citroens too mad, before settling back into German, Swedish and Japanese luxury instead.
Part of it is, I suspect, the success of small French cars – utilitarian runabouts and superminis such as the Renault 5 and Peugeot 205 cemented the reputation of France's three biggest names as companies which made excellent little hatchbacks. But in Britain, we're snobs – that's why we stopped buying Scorpios and Omegas in favour of the smaller BMW 3-series; the brand name holds a strong appeal. And what self-respecting executive was going to blow the average national salary on a status symbol with the same badge on the bonnet at his grandmother's runabout, when for the ame money he could buy a BMW or a Mercedes?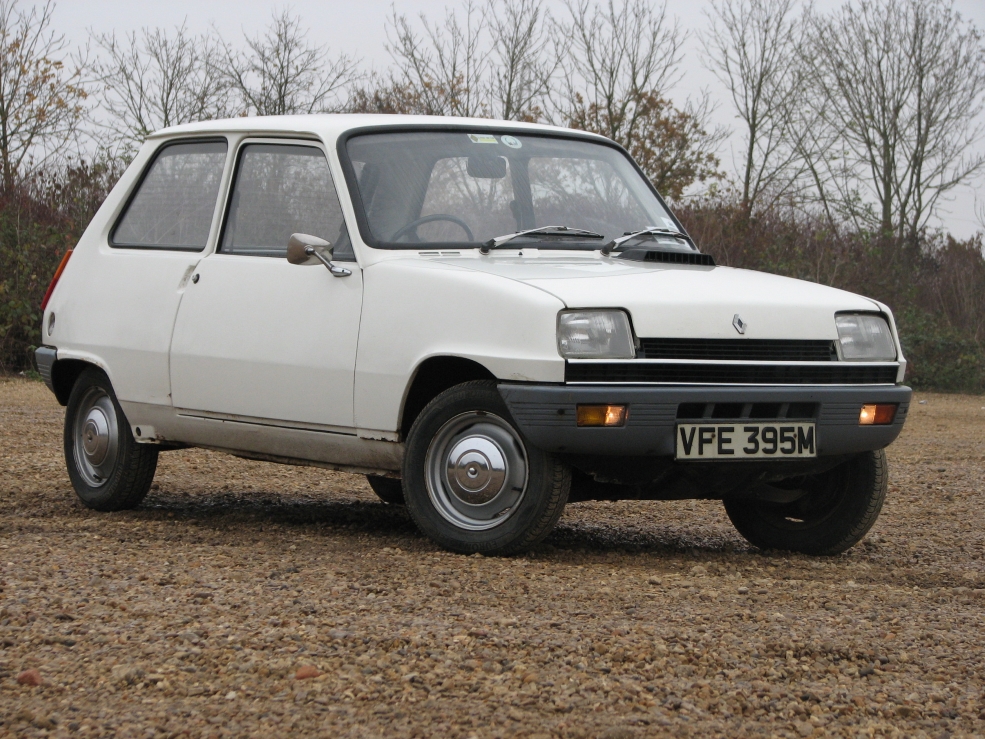 That's not the only part of the image argument that is cogent. To explain, we need to look at cars like the Renault 30 and the Peugeot 605. With unimposing looks and poor UK marketing, they fell by the wayside not only because of the badge, but because so few British buyers were aware they existed. That they held little car park appeal only cemented the buyer's decision to buy elsewhere.
Secondhand values of these unloved barges plummeted as few were keen to buy a big car from a cheap brand, and that only fuelled the fire. Once word got out that secondhand examples were valueless, even fewer people took the risk of losing vast chunks of money by buying them new. The vicious value circle had begun, and it is this above all else which has ensured our roads are bereft of large Gallic style statements.
But the French haven't just made insipid expresses for those without an image. Citroën has a long and proud history of technical innovation – and in 1974, the CX must have seemed like a spaceship when compared to the staid Triumph 2000 and Transatlantic Vauxhall VX4/90. Indeed – it didn't only outlive either, but it outlived their successors. However, while Britain has a proud and noble heritage of engineering excellence, our mechanics lived in fear of the sphere.
Because few understood the Citroën hydropneumatic system well enough to maintain it properly, Britain was soon plagued with faulty CXs and GSs, and by the time the BX and XM replaced them Citroën had earned itself a reputation for unreliable complicated cars.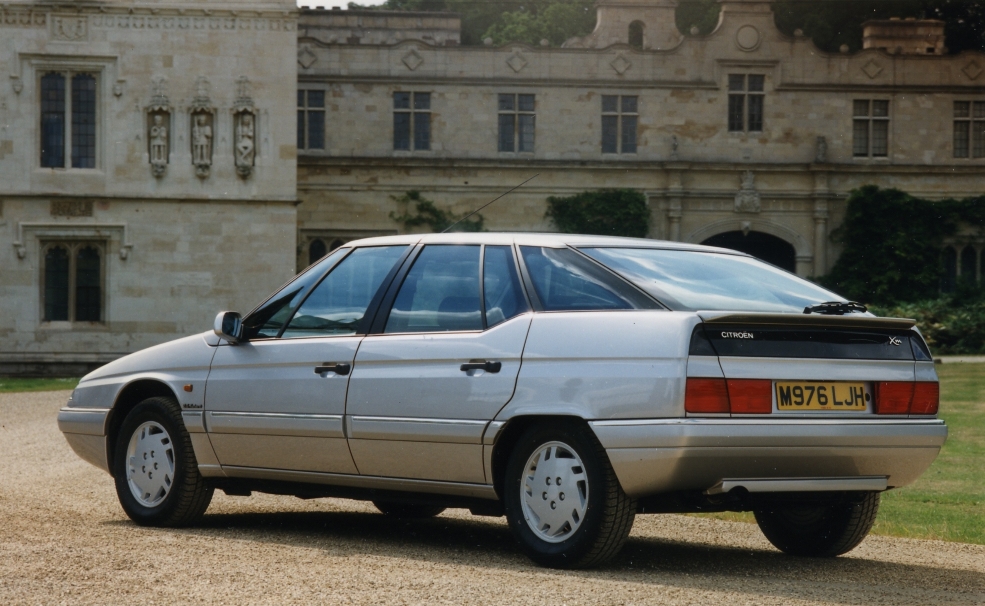 And it's not like they could win by making their large cars more like the competition. Vilified for quirkiness, the press lambasted Citroën's every attempt to normalise. Meanwhile, cars like the Renault Safrane passed unnoticed. This large hatchback was a Renault 25 replacement; now all but gone and entirely forgotten owing to a forgettable face and tiny residuals.
It almost felt in the 2000s that there would be a French executive car revival. Citroën's C6 dawned; a homage to the CX with a beautiful dashboard and hydropneumatic suspension. Meanwhile, Renault launched the oddball Vel Satis and the avant-garde Avantime – designs which eschewed the conventional three box saloon or large hatch by redefining what it was to be an upmarket car. The Vel Satis used space cleverly, while the Avantime was a homage to the same sort of French eccentricity which gave us the Matra Rancho and the Alpine A610. The French exec was back – this time, daring and different, and ready to carve itself a niche in the British market.
Unsurprisingly, sales of all three in the UK were pitifully low, and it's no surprise that once production of all three ceased both PSA and Renault abandoned the UK with their largest and most prestigious models. Even today cars like the DS5 sell in tiny numbers compared to the Germans which they've become increasingly forced to emulate.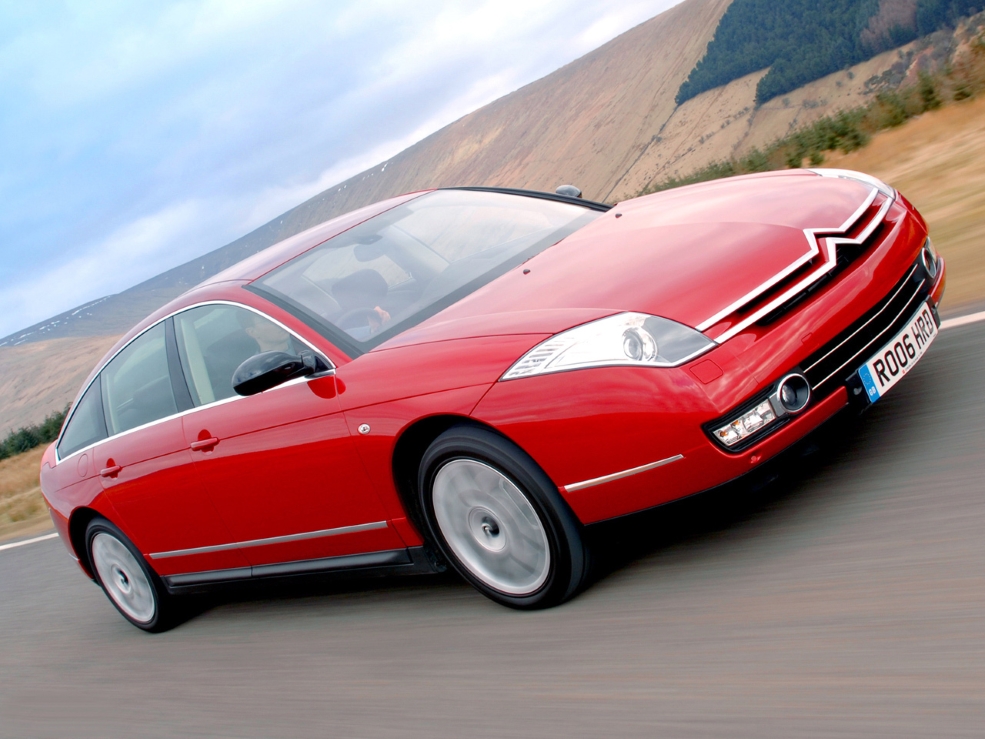 But for the older models, times are changing. Most models are now desired by marque enthusiasts; most popular are hydropneumatic Citroëns but cars like the Renault 25 and Peugeot 605 have enthusiastic followings too. And they're all still relatively cheap – you can buy a 605 or Renault Safrane for well under £1000, an XM for £2000, and oddities such as the Peugeot 604 and Renault 30 rarely exceed the £4000 mark even in excellent condition.
So let the crowds flock to the Germans. Be canny, and buy French.