With the help of two Corolla AE86 show cars, Toyota has floated the idea of hydrogen or electric conversions as a complement to brand-new EVs
The Tokyo Auto Salon is big business in the world of modified cars – but showgoers probably weren't expecting to see what Toyota showed off on its stand on January 13-15, 2023.
A pair of AE86-generation Corolla models took pride of place, each sporting a livery inspired by the Initial D comic book series which helped cement the car's cult-classic status. So far, so familiar – but the changes made underneath represent a radical departure from the fan-favourite 4AG four-cylinder.
All was made clear in a speech made at the show by Toyota CEO Akio Toyoda, who wanted to "dismiss the fear that we won't be able to drive our beloved cars when we go carbon neutral".
"Many automakers are targeting a shift to battery EVs by around 2030-40," he stated. "However, the reality is that we cannot achieve zero carbon emissions in 2050 simply by switching all new cars sales to EVs."
Toyota's proposed solution is to explore the conversion of existing models – in this case bona-fide classics – to run either as battery-electric or hydrogen-powered vehicles.
The Sprinter Trueno model (with pop-up lights) displayed at the show uses its original engine but has been re-engineered to run on hydrogen, while the Corolla Levin example sports a battery and motor setup. In each case the manual gearbox is retained, meaning "clutch and shifting operation can still be enjoyed," according to Toyoda. Exact technical details were not provided as part of the presentation.
Toyota's iconic concept vehicles – and choice of venue for their unveiling – suggest that Toyota is keen to engage with owners of its older cars despite corporate obligations to pursue a modern lineup of zero-emissions cars in the coming years. "It is important to provide options for beloved cars that are already owned by someone," Toyoda suggested.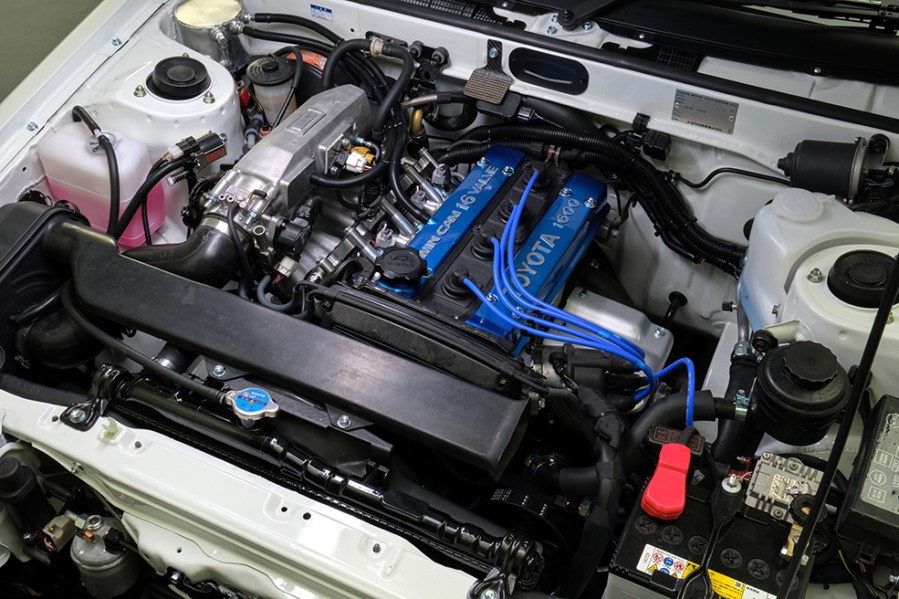 Are classic hydrogen conversions the future?
While classic EV conversions are nothing new, Toyota's floating of hydrogen power as a viable option is particularly interesting, especially given the Japanese firm's industry-leading reputation with the technology.
Could this be the start of a new eco-conscious classic revolution? If old cars can survive along with their all-important internal combustion engines, we're all ears.
Would you put your car forward for hydrogen or EV conversion? We'd love to hear your thoughts. Drop us a line at ccb.ed@kelsey.co.uk