Classics World goes up against Lancaster Insurance in a contest of classic car trading. Who will come out on top?
Two of the biggest names in classic motoring have gone head to head in friendly rivalry thanks to the launch of the Great Classic Trade-up on Classics World TV, battling it out with Lancaster Insurance to see who will end up with the most valuable car at the end of the year.
Each company was given a maximum budget of £5000 with which to buy their first vehicle. This would then be sold on, with as much as possible of the sale price being reinvested in the next classic. This cycle will continue throughout 2022, with the final two vehicles then being displayed at the NEC Classic Motor Show in November to decide which is the most valuable.
Andrew Evanson, from Lancaster Insurance, initially had his sights set on a Morris Minor but was outbid at auction, while his second choice of a Mazda MX-5 also proved unsuccessful. What he eventually ended up with, however, was a 1983 Fiat 127 – a low-mileage example of the now-rare Mk3 model.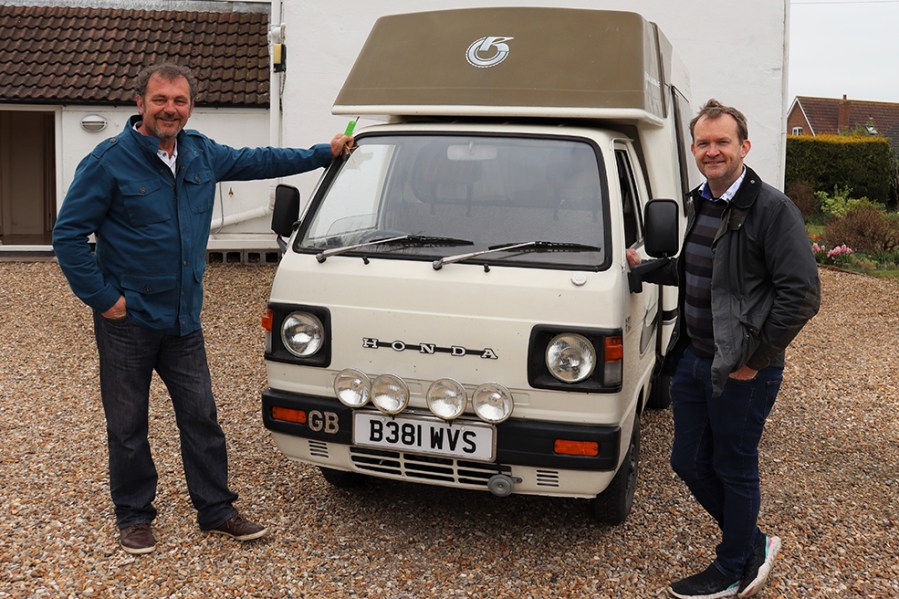 Classic World's Phil Weeden had other ideas, however, with any initial interest in an Escort Mk5 and Orion Mk2 disappearing once he spied a 1985 Honda Acty Romahome at auction.
The minuscule motorhome was acquired well within budget at £4000 and managed to attract plenty of attention when it went on display at the Practical Classics Classic Car & Restoration Show in March. Such was the interest, the Honda soon sold – at a profit of £1000 – and has now been delivered to its delighted new owner.
Classics World has now acquired its second classic of the challenge, while Lancaster Insurance is still looking for a good home for its very well-preserved Fiat 127.
If you're interested in taking on this late-model classic Fiat supermini, drop us a line at ccb.ed@kelsey.co.uk and we'll put you in touch.