The programme at the Silverstone Classic 2019 event continues to expand to unprecedented levels, with news that legendary rally cars will join proceedings at the Northamptonshire circuit on July 26-28.
The star turn will be a Subaru Impreza driven by 1995 World Rally Championship winner Colin McRae. This particular example is making a return to familiar turf – Silverstone featured as a WRC spectator special stage when McRae was on his way to securing his third and final Network Q RAC Rally victory in 1997.
As well as the iconic blue Subaru, the special rallying showcase organised by Slowly Sideways UK will feature legendary beasts from the audacious 1983-1986 Group B era. Cars from this short-lived 'Formula 1 in the forests' period will included the Ford RS200, Nissan 240RS and Peugeot 205 T16, amongst others.
They won't just be showcased in a cage either – the cars will be released for demos on a stretch of old track between the former Abbey and Bridge Corners, now crowned the 'Shift and Drift Zone'. Here they will vie for spectators' attention with stunt driver Terry Grant and the Streetcar Shootout, which will see over 70 cars battle it out in a celebration of British streetcar drag racing.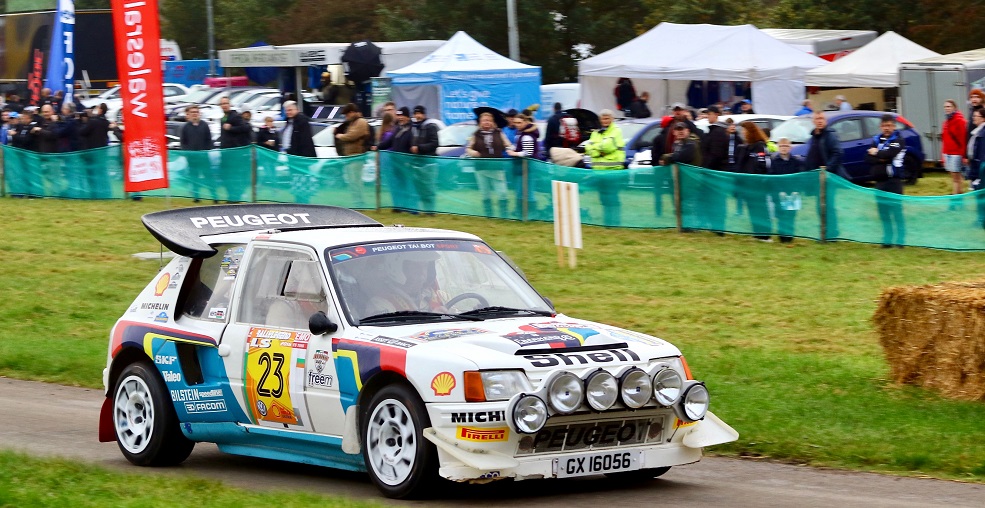 This action will join a packed bill of entertainment that also includes retro F1, F2 and F3 grids, plus the greatest-ever field of racing Minis in celebration of the car's 60th birthday. The Historic Sports Car Club's newly re-titled Thundersports category is a further recent addition, and will feature historic sports and GT racers.
Adult general admission starts at £45, with all tickets also providing access to both Silverstone Classic racing paddocks, all open trackside grandstands, live music concerts, funfair rides and the vast majority of the great family entertainment on offer. Full details of all 2019 tickets, which must be purchased in advance, are detailed on the website.