Adding to the list of milestones to be celebrated at this summer's Silverstone Classic on July 26-28 will be a special 30th birthday tribute to born-again Middlebridge Scimitar, which will also showcase HRH The Princess Royal's long-standing love for the model and its Reliant-made predecessor.
Princess Anne's fondness for the Scimitar dates back to 1970 when she was given a as a joint 20th birthday and Christmas present by Her Majesty The Queen and HRH The Duke of Edinburgh. In subsequent years, she has owned no fewer than eight further examples.
Such is her affection for the model it was no surprise when she was quick to support an ambitious new company, Middlebridge Scimitar Ltd, which resurrected the GTE shortly after Reliant had ceased production. She officially opened the new factory in Beeston, Nottinghamshire in 1988 and the following year took delivery of the fifth Middlebridge Scimitar (MB5) off the production line – a car still in her stable today. While awaiting its delivery, Anne was loaned the production prototype (MB1) in which she was twice caught speeding on the Aylesbury by-pass on consecutive days by the same policeman!
Both cars will be reunited at the event, with the Middlebridge Enthusiasts Scimitar Set having managed to round up a total of 28 cars from the 78 hand-built at Beeston before Middlebridge went into receivership. The unprecedented gathering will also include visits from Japanese business Kohji Nakauchi (known lovingly as 'Mr Middlebridge') and Dennis Nursey who was the company's Chief Executive.
"It will be the biggest-ever gathering topping the 27 we had for the 25th anniversary at Gatcombe Park… and we are still hoping for what would be a very fitting 30 cars," said the club's Mick Gaughran.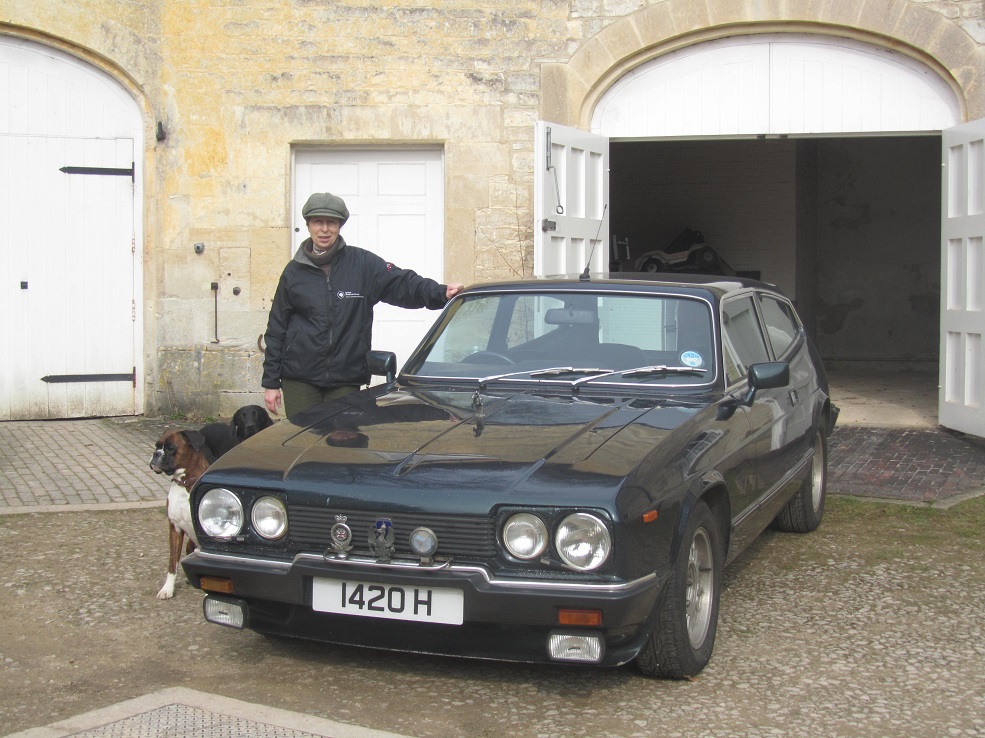 Middlebridge also campaigned in International F3000 with a 1989 Reynard 89D driven by Mark Blundell, which boasted purple Dairy Milk livery. This car was recently found in the States and is currently being fully restored to its previous fettle in time to lead the parade at the Classic.
Another highlight of the event will be a world record grid of pre-'66 racing Minis to celebrate the Mini's 60th birthday. The two 20-minute showdowns will be known as the Mini Celebration Trophy Presented by Adrian Flux, and fittingly 60 entries have already been received. However, with a maximum of 58 starters permitted on Silverstone's full Grand Prix circuit, latecomers are now being placed on a growing reserve list.
In addition, last year's best-ever turn-out of 128 clubs has been eclipsed with a new high of 136 clubs already registered for July. Tickets for the event must be purchased in advance – see www.silverstoneclassic.com for full details.