A stunning record breaking Triumph TR6 has set what is believed to be the highest price for the model. The painstakingly restored and upgraded 1972 example was sold for £57,732 during Historics 10th Anniversary auction at Windsorview Lakes on July 18, soaring well above its £28,000-£35,000 pre-sale estimate.
Clearly no ordinary Triumph TR6, the car is the result of a five-year labour of love by vendor Venkatramanan Panchapakesan (a.k.a. Panch). The result is a concours-standard car featuring Aston Martin Tungsten Silver bodywork complemented by a red leather interior and a host of mechanical upgrades that include modern fuel injection, a Stage 2 head, four pot callipers and uprated suspension. "I wanted the ultimate TR6 – a modern iteration without losing the essence of what a TR6 is," Panch told Classic Car Buyer. "It was built to be driven."
So why sell the car? "There was never any intention to sell it, but I haven't got enough workshop space to keep it and take on another project," Panch explained. "There's a lot of me in that car, and the decision was not taken lightly."
As far as we can ascertain, it's record price for a Triumph TR6. "I've never heard of one going for much more than £30,000," Panch continued. "I was happy to get the price I did for her, but I still lost money! I think the buyer would've bought it at pretty much anything, and I think he's very happy with the price he paid for it. The Historics team were absolutely amazing thought the whole process and the customer service was second to none."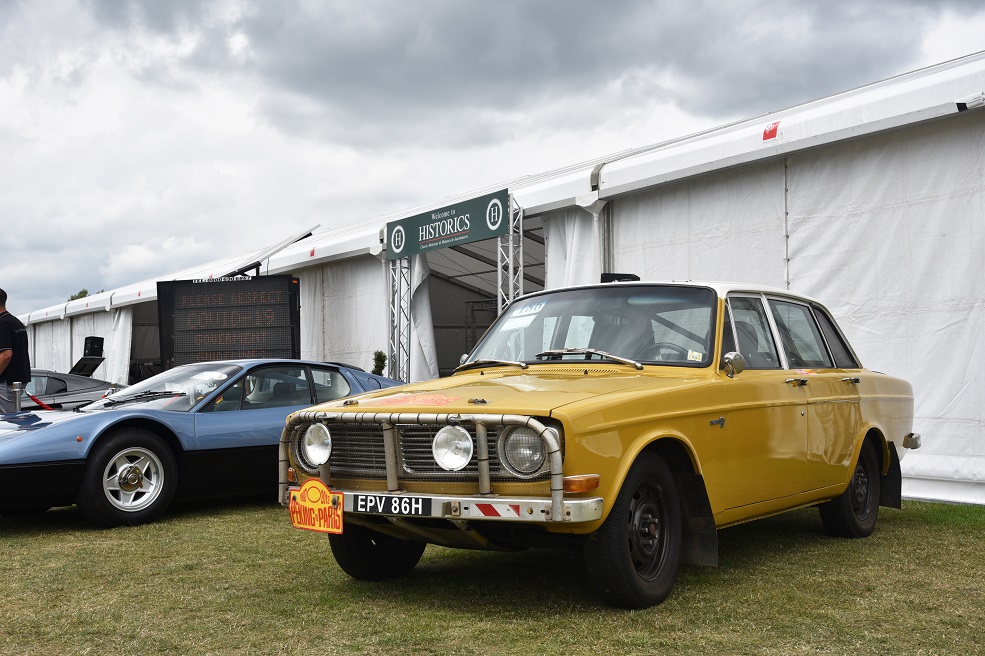 The anniversary sale also saw the Volvo 144 endurance rally car, whose owner donated the sale proceeds to University College London Hospital's charity after it saved his life from Covid-19, raised an impressive £10,018.