The MINI Plant in Oxford played host to a double celebration on June 19, as tributes were not only paid to the Mini's 60th anniversary, but also 50 years since The Italian Job film premiered in London in June 1969.
To celebrate such a milestone, the much-loved Michael Caine caper was shown on the big screen in front of 300 guests. Cars and stars from the film were also gathered for the evening, with precision stunt driver Paul Swift recreating some of the movie's daring stunts around the factory earlier in the day.
Oscar-winning producer Michael Deeley was guest of honour, joined by actor Robert Powell, who played Yellow, and Hazel Collinson, who was wife of late director Peter Collinson and made a cameo appearance.  Also present was David Salamone, who sourced the cars for the film and like Powell formed part of the gang led by Caine's character, Charlie Croker. They shared several fascinating anecdotes with the crowd as they were interviewed by author Matthew Field, who has just launched a new book titled: The Self Preservation Society: 50 Years of The Italian Job.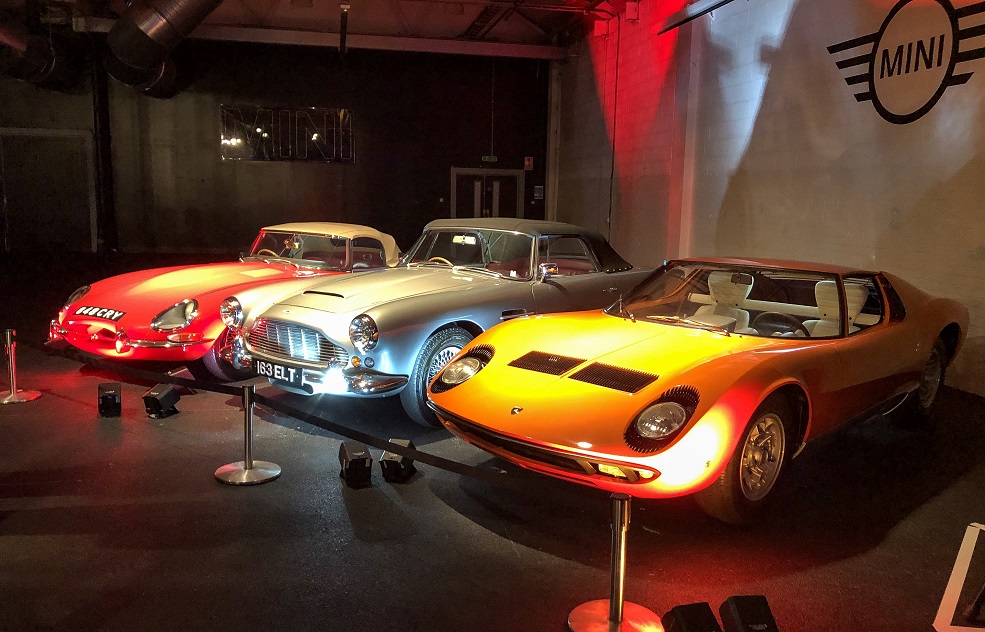 Other special members of The Italian Job family were actor John Morris – another one of Croker's mob – as well as crew members Terry Apsey and David Wynn-Jones, plus the families of the late screenwriter Troy Kennedy Martin and late cinematographer Douglas Slocombe. Proceedings were kicked off with a message recorded especially for the event by Sir Michael Caine, in which he revealed he didn't have a driving licence at the time of the film and learned to drive on set!
Though the Minis were destroyed after filming, an authentic trio of replica Mk1 Minis in Italian Job spec were able stand-ins. However, some of the supercars used have survived, and for the first time since on set in 1969, the Jaguar E-Type, Aston Martin DB4 Convertible and Lamborghini Miura were brought together. The Lamborghini is of particular note as it was lost from the world for decades, but had recently been restored and was shipped from Italy to make its first appearance before heading to The Pebble Beach Concours.
The evening was held in aid of two charities. The Alzheimer's Society is the current house charity of the BMW Group in the UK, while representatives from The Italian Job touring event, which raises funds from its annual trip to Italy to support children's charity Buttle UK, were also present.