MG has made a name for itself in the EV world – a trend it intends to continue with the new MG4 EV hatchback and an all-new sports car
In its modern guise, MG has been at the forefront of affordable electric motoring. Models including the MG ZS EV and MG5 EV have lead the charge, offering practicality and useful range at a price point that undercuts rivals by a considerable margin. The success of this recipe has resulted in a welcome renaissance for the MG brand in the UK in recent years, with a particularly strong opening in 2022 – and the firm doesn't plan on letting up.
Its latest effort is the MG4 EV, an all-electric hatchback intended as a rival for similar models including the Volkswagen ID.3 and soon-to-arrive Renault Megane E-Tech. As is the norm in modern car manufacturing, the MG4 EV will be based on modular underpinnings will be used in turn for future electric MGs – including, as MG teased in its press release, sports cars. The platform has been designed with battery efficiency, safety and driver engagement in mind, while also allowing for over-the-air updates – another modern-day necessity for increasingly high-tech cars.
The MG4 will be offered with two battery-size options – 51 or 64kWh – with a claimed range of 218 to 281 miles on a charge. It's likely to make a token effort to be sporty too, with rear-wheel drive and 50:50 weight distribution and an intentionally low centre of gravity – attributes which bode well for future MG models.
"The MG4 EV is a key part of the next phase of growth for MG," said MG head of product and planning David Allison. "Our new MSP architecture will enable us to offer multiple options for the rapidly expanding UK electric car market, with all choices reinforcing our reputation for outstanding design, market-leading technology, and excellent value for money."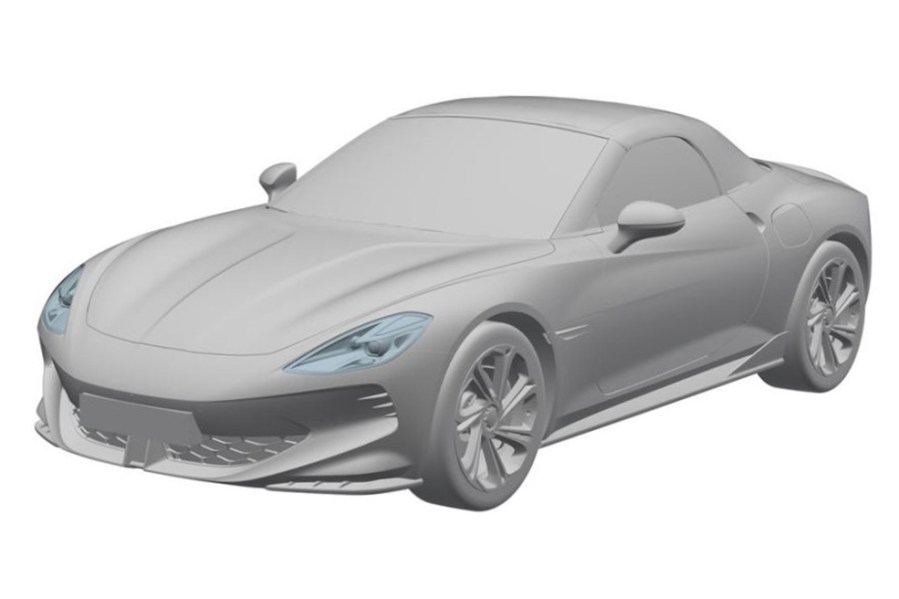 MGC EV: Cyberster concept set for production
While the MG4 EV will be a very important car for the brand, enthusiasts will be most excited by the prospect of its electric underpinnings being used in a two-seat MG sports car.
MG parent firm SAIC has all but confirmed ongoing suspicions with its trademarking of the MGC EV name – the latest crumb of evidence to point to a production version of the MG Cyberster concept first seen in 2021. Leaked patent images (see above) stoked the fire further in June this year; while details of the MG4 EV's transferable attributes give further reason to get excited.
It's likely that the MGC EV will arrive on sale in 2024 as something of a halo car for the burgeoning MG brand, offering something of a unique proposition as an all-electric alternative to the likes of the Mazda MX-5 and Toyota GR86.