Cambridgeshire Constabulary caused furore online when it announced last week that it had purchased two state-of-the-art sound monitoring equipment kits to target loud exhausts. The force said it would target hotspot areas and cruises, with motorists liable for a £50 Fixed Penalty Notice for either failure to maintain the system or use of a vehicle with an altered system or excessive noise.
Europe-wide noise limits have been progressively reduced from 82 decibels in 1978 to the current limit of 74 decibels, established in 2016. It is illegal to modify a car's exhaust system to make it noisier than the level at which it passed type approval with.
We understand the type approval limits are recorded using a drive-by test, rather than a static test for loud exhausts. Cambridgeshire Constabulary will use its equipment to perform static tests at the roadside and has said that the legal limit is 80 decibels, but this is a seemingly arbitrary benchmark – other forces have typically set 90 decibels as a point of prosecution in the past. The method used for a static test is normally the ISO 5130 test, which places the microphone off-axis at an angle of 45 degrees from the centre line of the exhaust pipe, at a distance of 0.5m and at the same height as the exhaust or at least 0.2m off ground level. The engine is usually run at 3750rpm, or at 50 or 75 per cent of its rated engine speed depending on what that might be.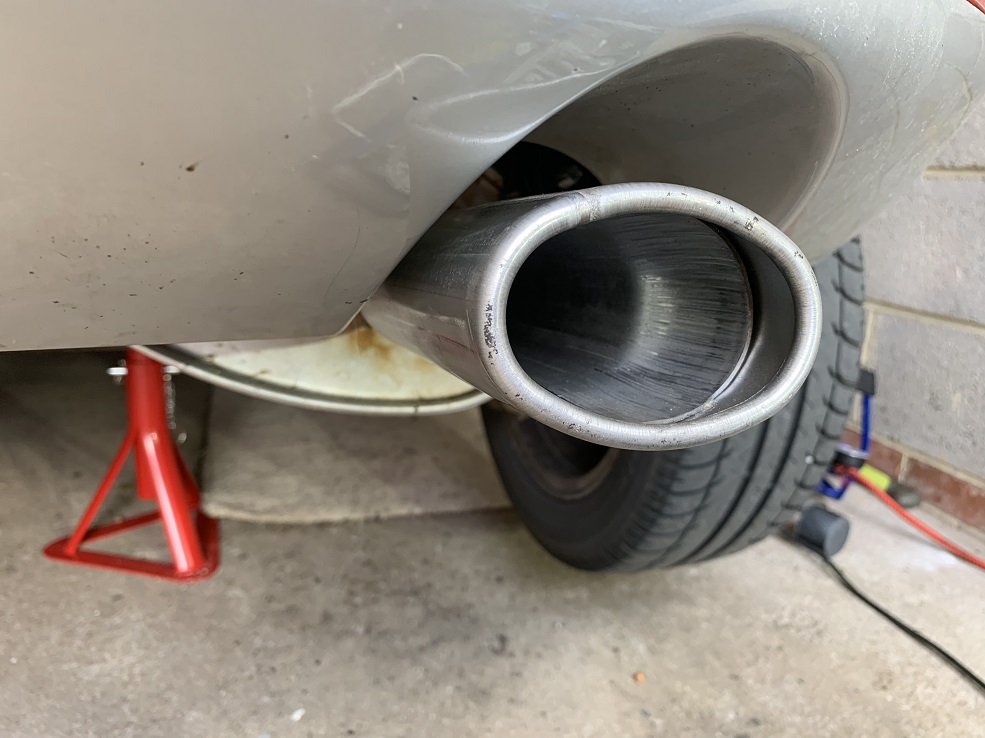 Though the police are focusing on hotspots and cruises and are unlikely to specifically target classics, the concern is that older cars won't meet that target as they were never designed to do so. Further muddying the situation is that when a car is put through Individual Type Approval (IVA), such is the case for certain kit, radically altered, reconstructed, rebuilt or imported cars for example, the limit is 99 decibels. Most cars over 10 years old will not need vehicle approval however, including imports, so it's unlikely a classic car owner will know for sure just how loud their exhaust is.
At best, this is a huge grey area. We contacted Cambridgeshire Constabulary for its advice on its testing methods and whether its 80-decibel limit includes older vehicles and those tested to IVA standard, but were still awaiting its clarification as we went to press.