With an increase in the value of some of Britain's best-loved classic sports cars, is there money to be saved by importing a classic to the UK from the USA? Check out our guide for the best tips and tricks to importing a classic.
Although the most iconic sports car designs of the 1950s and '60s can still be seen at just about every classic motoring event here in the UK, we often forget how phenomenally successful they were further afield. Indeed, models like the MGA, Jaguar E-Type and multiple variations on the Triumph TR theme achieved the vast majority of their sales success in overseas markets; the MGA in particular had the lowest percentage of home sales of any British car, with all but 5869 of the 101,081 built being sent for export, the vast majority of them to the USA.
This opens up various possibilities on today's classic car market, with no shortage of freshly imported British models being offered for sale – from fully restored examples at one extreme through to ex-Californian project cars at the other. It's easy to see the temptation of the latter in particular, with cars from America's sunnier regions tending to suffer less from corrosion than those that have been in the UK from new. You're more likely to find bleached paintwork and sun-damaged trim than you are severe body rot; but are such cars necessarily a good buy?
There's no straightforward answer to this, as each case is different. So much depends on a car's asking price before anyone can determine whether or not it's a sensible option; and with current exchange rates favouring exports rather than imports, the cost of buying a car in the USA is suddenly a whole lot dearer for Brits than it was 18 months ago.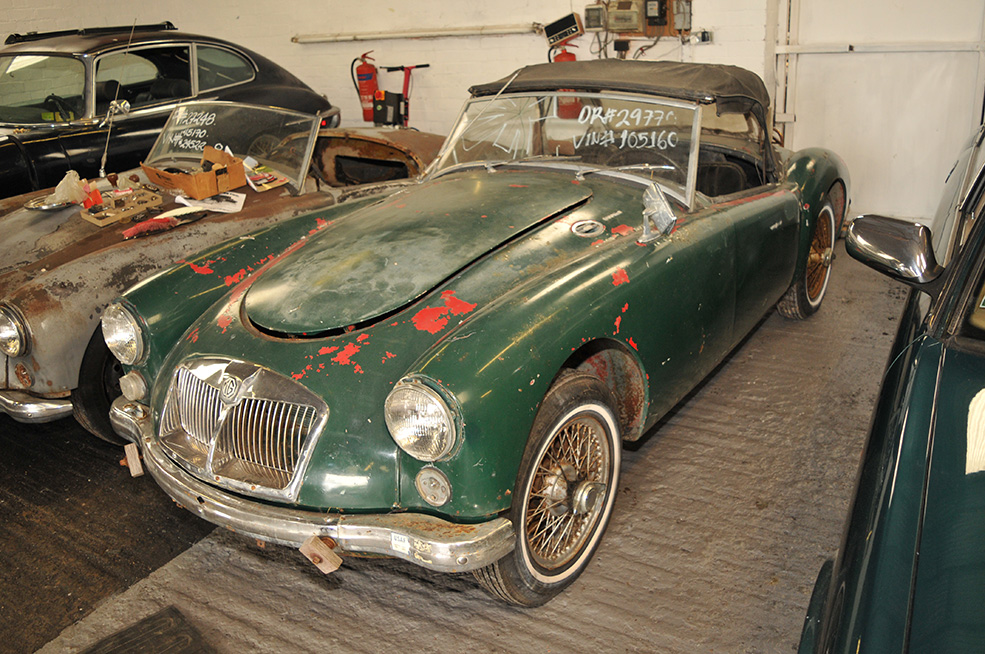 IMPORTING A CLASSIC
The actual import process needn't be overly complicated as long as you plan well ahead and get the right help, which is good news for those of us who've spent hours trawling the internet looking at British classics for sale in the States. At the time of writing, we've just been on Craigslist.com (one of America's biggest sales sites for classics, as well as just about everything else) and discovered some proper temptations.
These included a 1975 Triumph TR6 located in Austin, Texas – a fairly tidy looking example that needed attention to its brakes but was still surely a snip at $11,000 (the equivalent of around £8300). Over in Dallas, meanwhile, we spied a 1967 Jaguar E-Type 2+2 4.2, an original numbers-matching car that looked smart but would need recommissioning after a number of years spent in storage. And the price? A not unreasonable $42,500 – or roughly £32,000 as we write this.
The challenge, however, is to get such vehicles from their current resting places over to the UK, as well as registered and made road legal here; and even when it comes to the actual shipping arrangements, there are decisions to be made You might want to find an American company that you trust to arrange the process, making sure they get your newly acquired classic to the docks on the due date; or you can instruct a UK-based specialist to arrange the whole procedure with representatives in your country of choice (the easiest option by far). Various factors are likely to influence the costs involved, including the car's exact location in the US, its distance from a suitable port, how driveable it is, its overall value (for shipping insurance purposes) and so on.
You also need to decide whether you're going for container shipment or the more common 'roll-on, roll-off' (RoRo) process. The latter is unsuitable for any vehicle needing work, of course, as the car obviously needs to be in a drivable condition. On the other hand, container shipping is more expensive – with some quotes coming in at substantially more than the £1200-£1500 you might get away with via RoRo for a car based in the US.
John Kulin, the boss at long-established import specialist Golden Chariots (and known by many of his customers as Mr Shipper) can arrange shipping by whichever method the customer prefers: 'There is very little to choose between them. RoRo is quicker and slightly cheaper, but the disadvantage is that there must be nothing left in the vehicles at any time. The port authorities use the rule that there should be nothing more inside the car than what was in it when it was sold new.' Meanwhile, anyone considering container shipping (a must if the car being imported is a non-drivable project) can save money by talking to specialists like John about container sharing, which can be more cost-effective than single container hire.
Cost-wise, you also need to factor in the taxes that are due once your classic car arrives in the UK from outside the EU. All pre-1950 vehicles are duty-free, for example, and attract just 5% VAT. On some post-1950 cars, meanwhile, duty is rated at 10% (on the price of the car and the shipping costs combined), with 20% VAT then payable on to that total figure. (Remember, VAT is applied to all of the costs involved, including the car's purchase price and all of the transport and insurance expenses.)
There is good news, however, because cars that are post-1950 but more than thirty years old are treated differently as long as they're original in spec, with no substantial changes to their chassis, engine, transmission, steering, brakes and so on. Once a Binding Tariff Information (BTI) certificate has been issued by Customs to confirm such facts, these cars should attract no duty and only 5% VAT on the total cost of purchase and import – which means that an unmodified classic MG, Jaguar or Triumph sports car should fall into this category.
The best advice when it comes to importing any car from the USA is to talk to some of the experts, including companies like John Kulin's Golden Chariot Imports and Hill Shipping  for clarification of exactly what's involved. Whatever your choice of classic and wherever it might be located, the entire process can be made drastically less stressful by entrusting it to specialists with years of relevant experience behind them.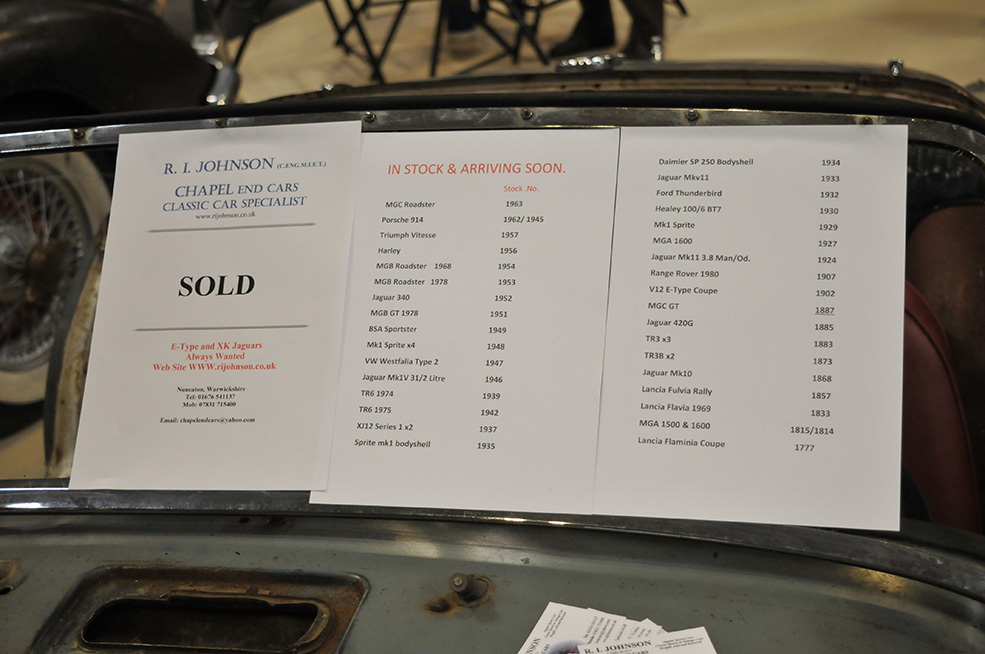 ALREADY IMPORTED
An easier option, of course, is to buy a project vehicle that's already been brought to the UK, has had its various duties paid and has been issued with a NOVA certificate by HMRC to prove the fact. Once it's been MoT'd (using its chassis number), you can then apply for UK registration via the DVLA, at which point you'll be issued with an age-related registration number and will be legal to drive on UK roads. Or for real simplicity, simply buy an import that's already up and running, road legal and ready to enjoy.
There are specialist dealers around the UK that offer imported British classics as project cars, including Bob Johnson of Chapel End Cars  and Cheltenham-based Fayre Oak Classics  – and it's easy to see why anyone would be tempted. At the time of writing, for example, Chapel End Cars has a 1960 Jaguar Mk2 3.8 in stock, a car with a solid 'shell (although the floorpans need attention) and a very tempting asking price of £7950. Even more intriguing, however, is the 1968 E-Type Roadster that's due to arrive soon, a car that's sat unused since the 1970s and has a bodyshell that's described as 'rust-free'. It's going to require a full strip-down and rebuild, but its asking price of £55,000 reflects this.
When buying any project car that's recently been imported, it's essential that you take your time to establish exactly what's included – especially as partially dismantled cars are commonplace, brought here as unfinished projects. Any money you might save by going the import route could soon be lost if the car that's described as '95% complete' is in fact missing a number of crucial and very expensive items.
If a project car doesn't appeal, then you're obviously looking at buying a classic that's already in a useable and presentable state – in which case, can money be saved by opting for an American import rather than a UK-spec car? Not surprisingly, there's no universal answer to that question, as so much depends upon the make, model and specification of the car in question.
Any early Series I E-Type, for example, is going to be worth a significant sum whether or not it was built for the British market. Even if it's a left-hooker, its value is hardly likely to be diminished if everything else about the car is 'right' – especially as today's weak pound means extra interest from overseas buyers (but that's a subject for another time). There's an argument, however, that a more affordable E-Type variant – such as a Series III 2+2 – is likely to be worth a little less as a left-hand drive US import than its British-spec equivalent.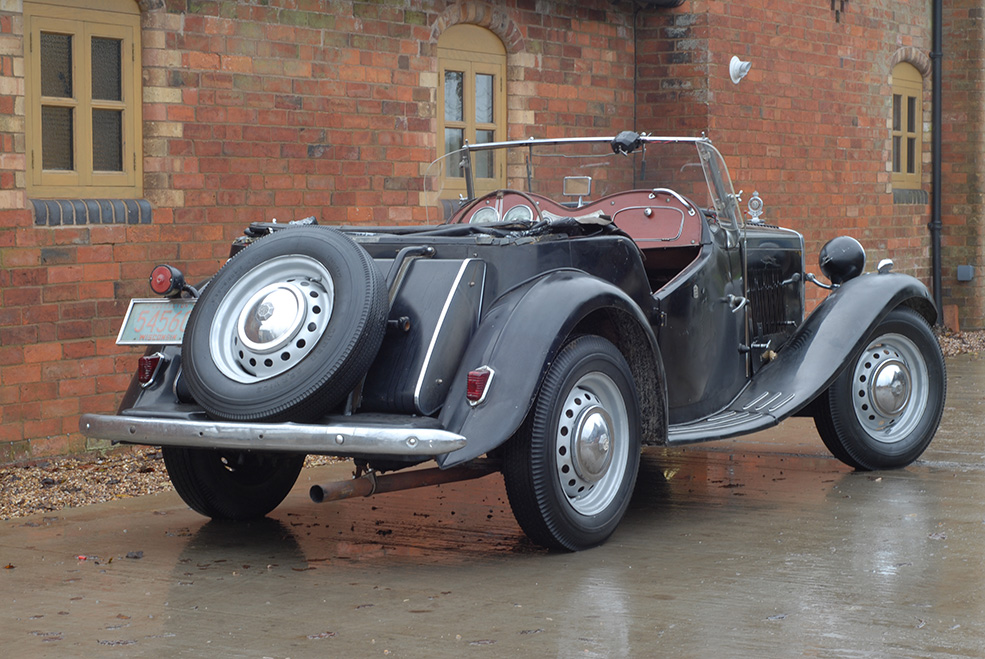 It's important to do some homework when it comes to specifications, as some British models bound for America suffered from power downgrades in order to comply with US emissions legislation. Triumph was one of the marques affected by this, particularly when it came to its six-cylinder TR5 and TR6 models. The TR5 was sold in the USA as the TR250 and found itself saddled with twin Zenith-Stromberg carburettors (and just 104bhp) rather than the fuel-injection (and 150bhp) that the British-spec version enjoyed.
Some TR250 imports have seen been retro-fitted with fuel-injected powerplants, but it's important to research the history and provenance of any car you're thinking of buying. And, of course, it's important not to over-pay, with good to excellent TR5s fetching £30-50,000 here in the UK compared with perhaps £25-40,000 for an unmodified left-hand drive TR250 in similar condition. The soundest advice is always to speak to the relevant clubs and registrars for the particular model you're thinking of buying, as they'll know the specifics when it comes to value variations between American- and British-spec examples.
So what conclusions can we draw when it comes to American imports? Perhaps the most obvious one is that you can potentially save money (albeit not as much as a couple of years ago thanks to the weakening of Sterling) by going the American import route – but it's by no means guaranteed. And if that sounds horribly non-conclusive, we make no apology. Importing a classic from the USA – or even buying an import that's already here – is something that needs careful individual investigation, as the advantages (or otherwise) can vary so much depending on your circumstances, requirements and budget, as well as the type of car you're planning on buying. Get it right, however, and it might just pay off.