Following almost a year of improving, tinkering and displaying its Mk1 Golf GTi giveaway car, Lancaster Insurance has handed the keys over to a lucky winner – Robbie Knight from Eastbourne.
Already a Golf fan and owner of a Mk2, Robbie became the new proud custodian of the smart black GTI after an emotional farewell from Car Club Manager Dave Youngs, who's been heading up the project giveaway. "I don't tend to form an emotional attachment to a car, but this one was different; I'll miss it for sure," he admitted.
However, the spotlight was well and truly on Robbie. "I'm absolutely over the moon to be the Golf's new owner," he said. "I was speechless when it arrived and have not stopped smiling since! This Mk1 is a fantastic example and I can't wait to take it out for its first proper spin. A huge thanks to Lancaster Insurance!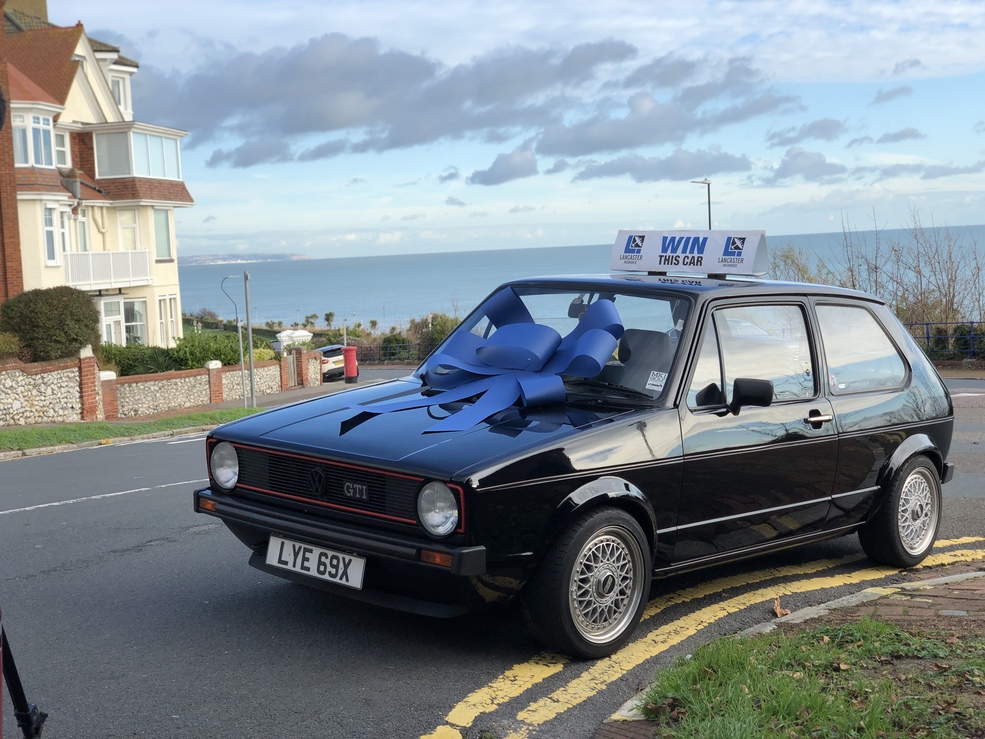 "In truth I've been looking at Mk1s over the past few weeks as I wanted one to sit alongside my Mk2, it's like a dream come true!"
Andrew Evanson, Senior Operations Manager at Lancaster, said: "We've loved taking the Golf out throughout the year and seeing the reaction this iconic model gets. Robbie's face when he first saw the car was priceless. We hope he enjoys the Golf as much as we have and we can't wait to hear the stories of their adventures together."
Have a look below to watch the moment the keys were handed over to Robbie.