Ineos Automotive has moved its Land Rover Defender-inspired 4×4 a step closer to production by revealing the exterior design of the Ineos Grenadier. Named after Ineos founder Sir Jim Ratcliffe's favourite London pub, the Grenadier is intended as a utilitarian off-roader and is set to go into production in late 2021.
The Ineos Group is big in the petrochemical industry, but Defender devotee Ratcliffe set up an automotive division to build his own 4×4 after Jaguar Land Rover declined to sell him the designs or tooling for the original when production ceased in 2016. The Grenadier will be built on an all-new platform, but the old Landy styling cues are obvious – especially in the bonnet and waistline 'shoulder' treatment. Think Mercedes G-Wagen meets Defender, and you're about there.
Two new factories are being built for the Grenadier: one in Portugal for chassis-making and one in South Wales for final assembly. Power will be courtesy of six-cylinder BMW diesel or petrol engines, and it's expected to be priced from £40,000.
It's surely no coincidence that, two days before the reveal, Land Rover revealed a cheaper commercial version of its own new Defender, reviving The Hard Top name first used on Series Land Rovers in 1950. Available in both 90 and 110 guises, it will run on simple coil springs, though 110s will offer optional air suspension. Inside, there are no second or third row seats but the optional front-row 'jump seat' in the middle means it can seat three like a real van.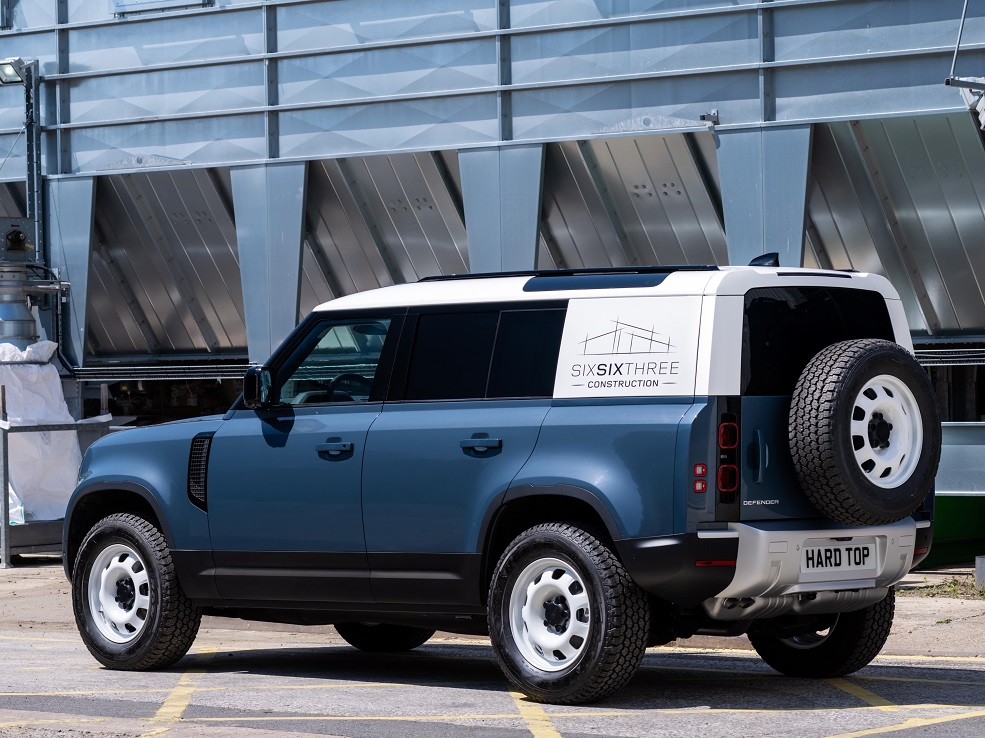 The Hard Top will go on sale later in 2020, with more details to be revealed soon. Prices are set to begin from £35,500 plus VAT, potentially giving those looking for a rugged 4×4 the dilemma of shopping with Land Rover, or the company it inspired.