Car rental company Hertz has added a unique classic oddity to its Italian fleet. Specially commissioned and created for use as a rental model, the Fiat 500 Jolly Spiaggina Icon-e is a modern reimagination of the classic Fiat 500 'Jolly', custom built by Garage Italia and running on a purely electric drivetrain.
The quirky drop-top includes a five-inch digital screen, LED headlights and air conditioning. That said, the interior is an entirely open-air experience, entirely hand-woven in natural rope. The Spiaggina (meaning beach in English) has an estimated charge range of 75 miles and is offered in three colours: Italian Tricolore, Giallo (Yellow) and baby blue.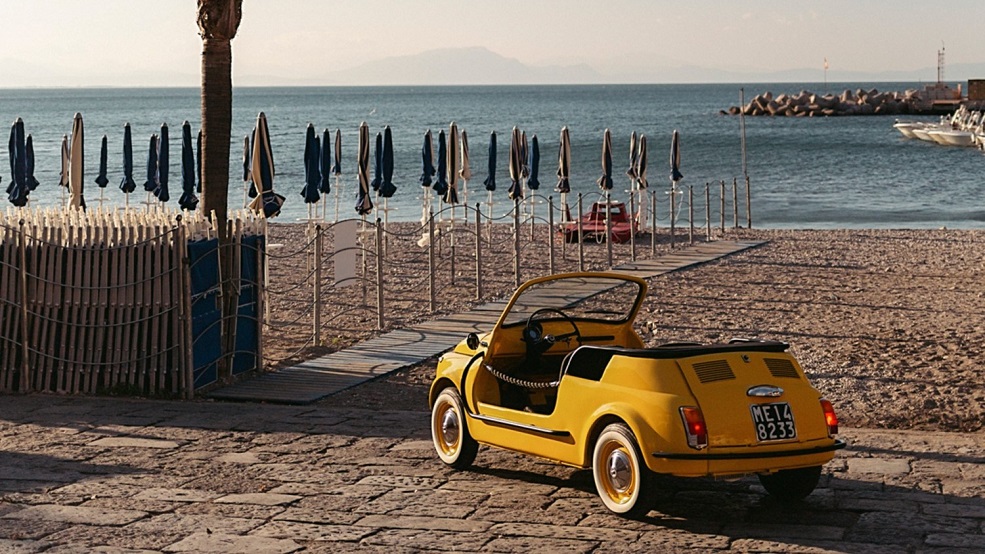 The quirky electric Fiat is part of Hertz's performance-themed Selezione Italia range, which also offers the choice of three modern Maseratis, an Abarth 595 Turismo or Competizione, the Abarth 124 Spider and several Alfas, including the Giulia Quadrifoglio and stunning 4C.
Though it's at odds with these performance choices, the little electric 500 beach car is arguably the perfect antidote to the typically boring holiday rental car. Available from various Italian airports including Venice, Milan and Rome, it's surely ideal for Italian summer weather. Indeed, demand is predicted to very quickly outstrip supply at Hertz outlets.