We round up our highlights from the Charterhouse February 2020 sale which took place at the Great Western Classic Car Show on February 9. 
Taking place during the Great Western Classic Car Show on February 9, Charterhouse's latest sale featured an eclectic mix of established collectables, modern classics and intriguing projects at the Royal Bath and West Showground near Shepton Mallet. Despite the high winds and rain of Storm Ciara inevitably discouraging many from making the trip, the auction hall was still very busy, with plenty of telephone and online bidders joining the action too.
One of the most popular lots amongst the crowd was a modified Mk1 Mini that looked to be excellent value at a hammer price of £4200. It was joined by another contemporary Brit, albeit a much bigger one, in the shape of 1967 Jaguar 420 that had been dry stored since 1980 and managed to beat the top end of its estimate by almost £2000. Continuing the luxury saloon theme was a 1977 Rolls-Royce Silver Shadow, which had been fitted with an LPG conversion to boost economy and looked a bargain at a hammer price of just £3200.
Elsewhere, a 1275cc Metro Clubman automatic that once belonged to the Jaguar Land Rover collection reached a healthy £1600, despite not having an MoT for eight years and its Hydragas suspension seemingly being in need of a good pump up. Just £600 more was enough to bag a two-door 1969 Morris Minor 1000, which looked to be in very solid condition.
With other curiosities including a diesel-powered Saab 96, a London Taxi converted to a street vending unit and several open-top modern classics, there was plenty to keep bidders occupied. For the full list of results, visit www.charterhouse-auction.com.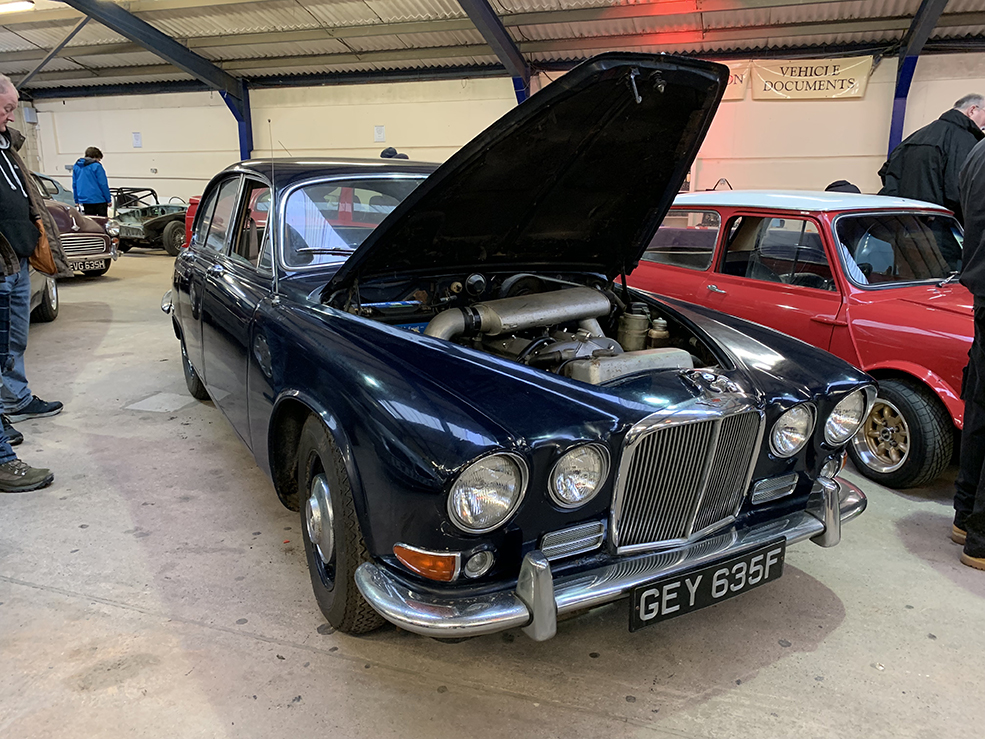 In dry storage for almost 40 years, this 1967 Jaguar 420 had covered just 39,000 miles from new and came with a wealth of paperwork including service history and previous MoTs. Rare in desirable manual overdrive spec, it soared past its £3000-£4000 estimate to reach a hammer price of £5800 – still great value compared to what a Mk2 restoration project can command.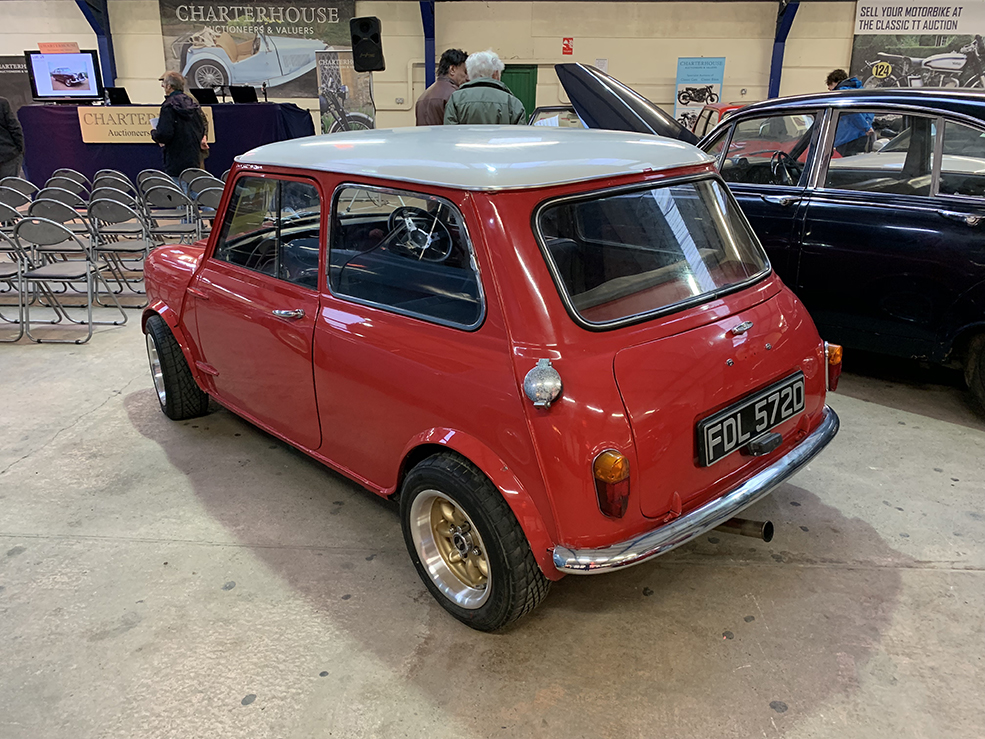 Don't let the bright red paint scheme, 12-inch wheels and later Mk2-style grille fool you – this was genuine 1966 Morris Mini, and a surprisingly solid one at that. Featuring alloy wheels, bucket seats and a retro centre-exit exhaust, it looked an excellent buy for those not too fussed over originality, selling for £4200 against a £3000-£4000 estimate.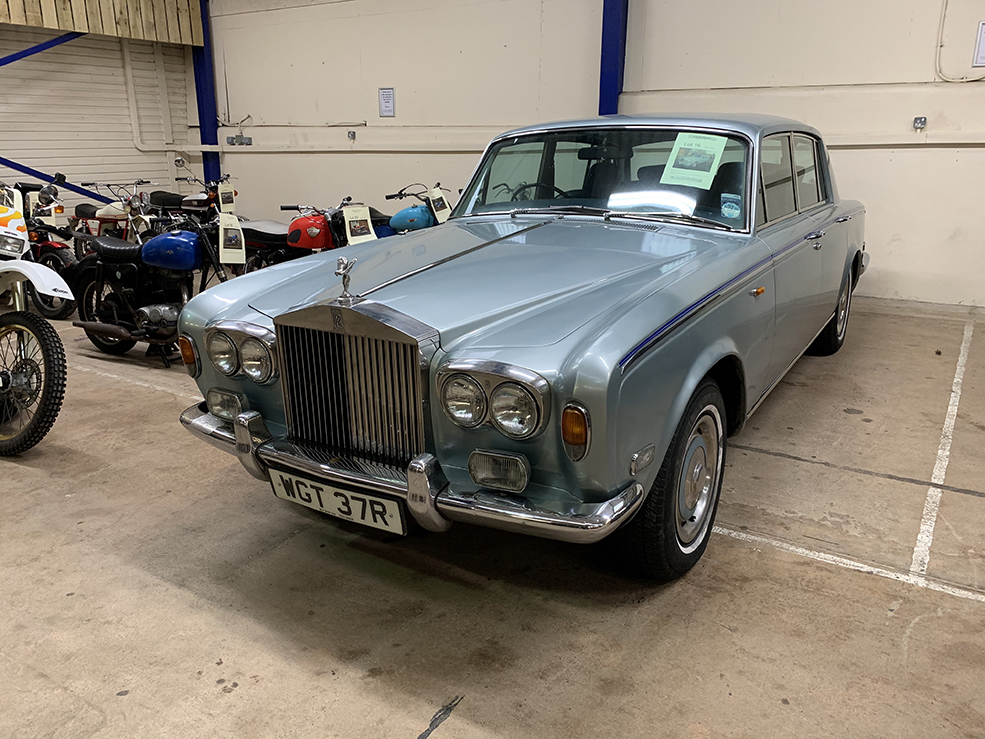 The later of two Rolls-Royce Silver Shadows in the sale, this 1977 example had been previously fitted with an LPG conversion and a tow bar. Supplied with some history too, it sold for a modest hammer price of £3200.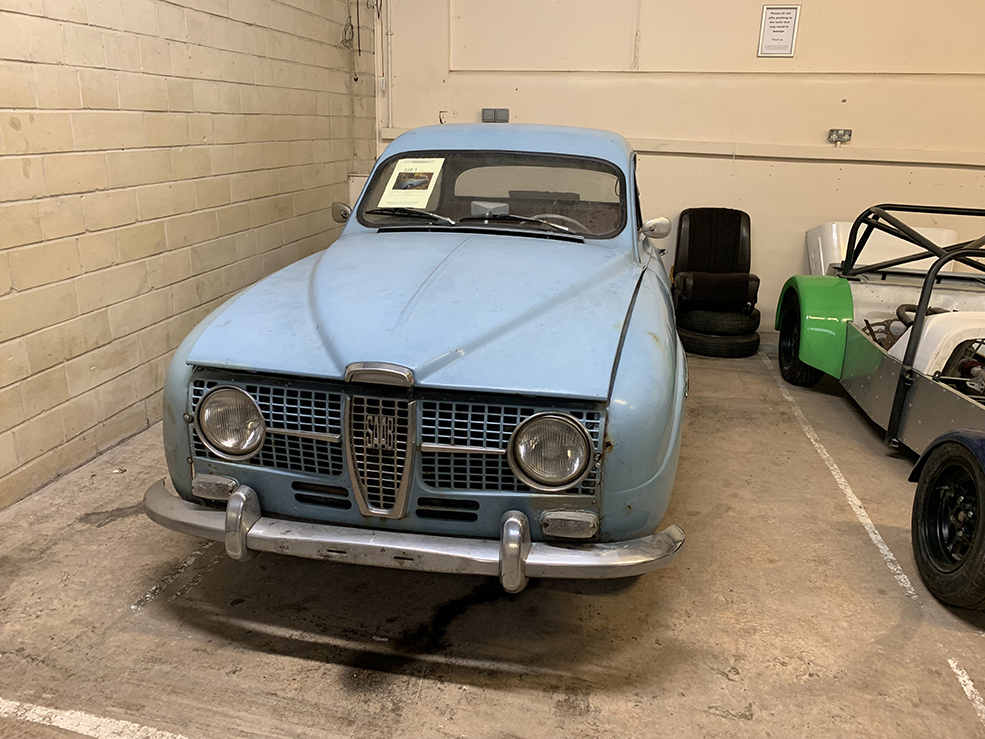 The first lot of the day was thus curious 1966 Saab 96 project. Imported from Sweden, it had been converted to a Daihatsu diesel engine, but retained the Saab gearbox and running gear. Despite having no paperwork, it found a new home for a hammer price of £650.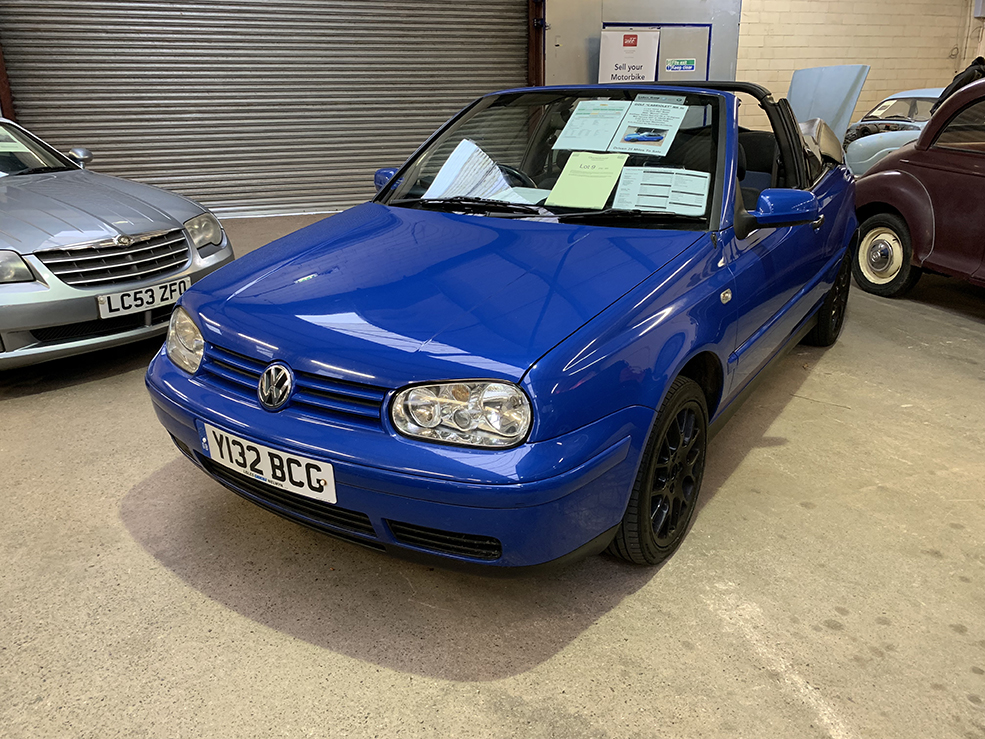 Open-topped motoring doesn't get much better value than this. This 2.0-litre Volkswagen Golf Cabriolet from 2001 had covered a below-average 100,000 miles and is MoT'd for the best part of a full year. It also came with plenty of history and a Pioneer stereo – not bad for a mere £500.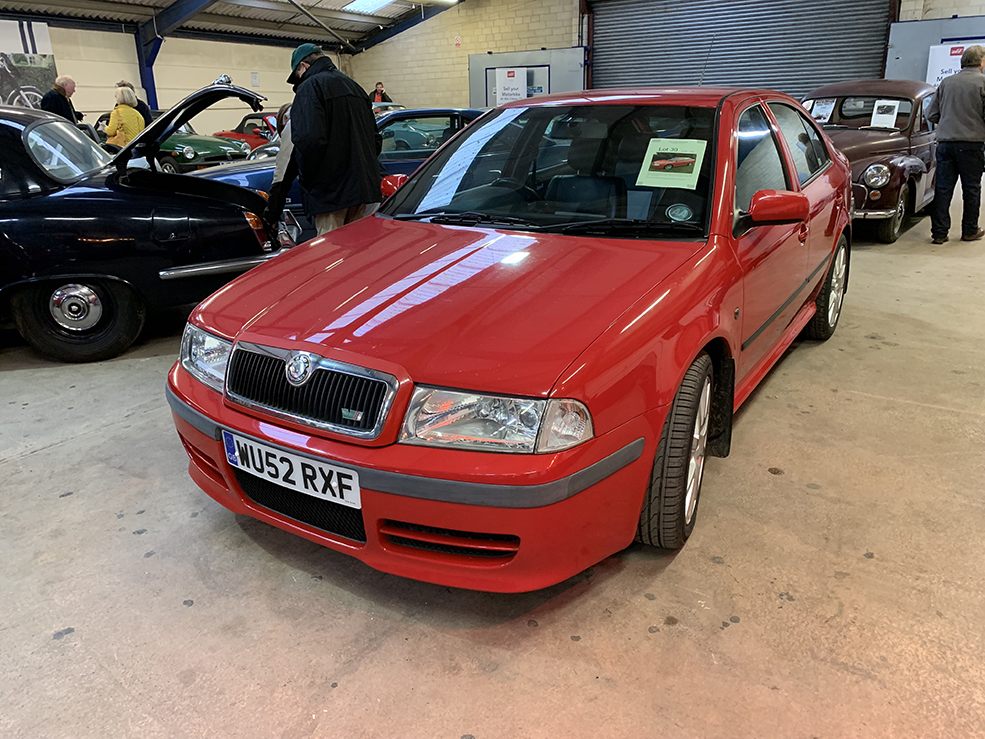 Powered by the 1.8-litre 20-valve turbo motor, this 2002 Skoda Octavia VRS hatch was something of a performance bargain at a mere £1100. It had only had one previous owner and came with a comprehensive service history that included a cambelt change 16,000 miles ago.
Bargain Morris Minors are still out there, as this 1969 two-door example proves. Originally supplied by Stratstone Mayfair, it had only had four previous keepers and looked to be reasonably solid example in need of some TLC. It sold for a hammer price of £2200.