The one-time king of the fast lane and darling of the company car park, the BMW E36 3-Series, has been named the top affordable car of the 1990s by readers of Car Mechanics Bargain Cars, the new motoring magazine celebrating the UK's most desirable, interesting or best-value cars.
The bargain Beemer was voted into the top slot by followers of Bargain Cars on Facebook and Instagram, narrowly pipping the Mazda MX-5 into top spot. The MX-5's arch-rival, the MGF, took third spot ahead of the luxurious Jaguar XJ saloon.
Other Nineties icons in the list included the Ford Mondeo, BMW 5-Series E39 and Alfa Romeo 156, along with the boy racers' favourite – the Citroen Saxo.
But more unusual cars also got a look in, with the quirky Fiat Bravo and Brava twins putting in an appearance in the final top 10, proving that enthusiasm for Nineties cars of all shapes and sizes is out there and being celebrated by enthusiasts.
Bargain Cars editor Peter Simpson said: "Bargain Cars is about iconic models that represent the best value they ever will and it's cars of the 1990s that offer the most in terms of future classic appeal  and investment potential, yet they're still capable of being maintained at home and being used daily. There's a huge groundswell of enthusiasm for cars of this era and the diversity of the top models voted for by our readers and followers shows that the passion is very real for all types of Nineties classic."
The complete top 10 was:
BMW E36
Mazda MX-5
MGF
Jaguar XJ
Ford Mondeo
BMW E39
Alfa Romeo 156
Citroen Saxo
Peugeot 306
Fiat Bravo/Brava
Bargain Cars is a new monthly publication from Kelsey Media, publishers of Britain's oldest hands-on car magazine – Car Mechanics. In association with CM, Bargain Cars focuses on the buying and owning experience of high quality used cars and modern classics, from 1990 onwards.
It is put together by a team of expert motoring writers, photographers and publishers.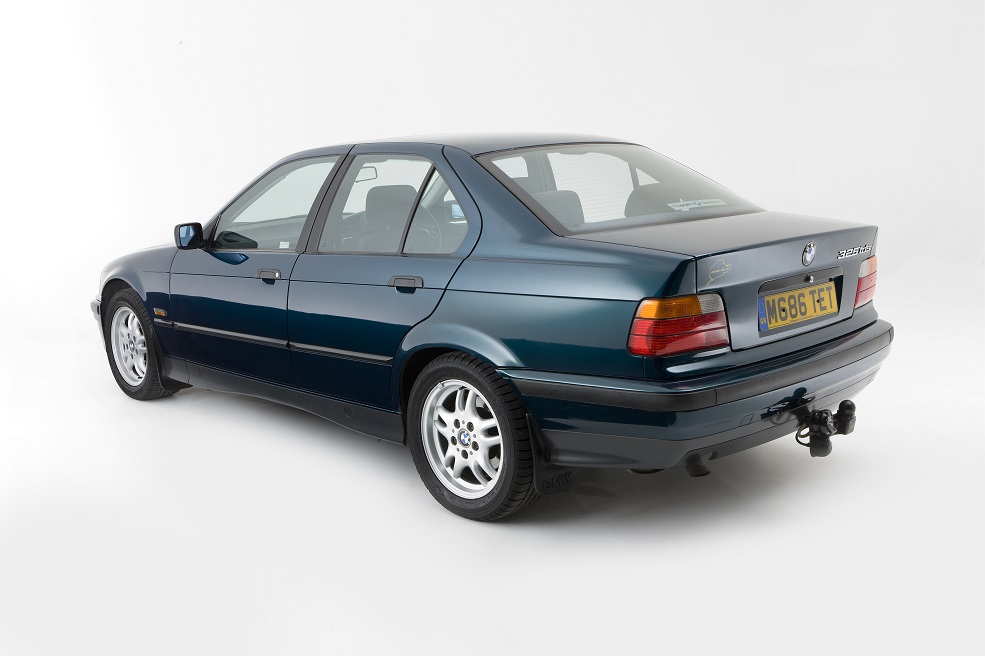 The launch issue of Bargain Cars is on sale in newsagents now and also online at https://shop.kelsey.co.uk , It includes a host of features including how to enjoy a Jaguar XF for just £5k, why the Mercedes R129 SL is one to keep forever, how to buy a classic Mk1 Freelander, a road test on the legendary BMW 5-Series 'E39', a round-up of the best £3k estates and why the Mk2 Mazda MX-5 is as cheap as it's ever going to be.
The newsstand price for Bargain Cars, which will be published monthly, is a great value £3.99 but there's also a special £19.99 launch subscription offer available for a limited time here.
Keep on top of the latest bargain car developments by searching 'Car Mechanics Bargain Cars' on Facebook, and like or follow for updates and special offers, as well as to join the thriving new Bargain Cars community.
Don't forget to check out our E36 3-series buying guide and the top 10 common E36 MoT failures.