The Aston Martin Bulldog has been fully restored by CMC in Shropshire, ready to take on some unfinished business
Styled by William Towns, the Bulldog was a one-off concept car created by Aston Martin in the late 1970s to showcase the capabilities of its then-new engineering facility. The car's current owner sent it to Shropshire specialist CMC for a full restoration, with a plan to then run the car at over 200mph and take it on a world tour.
Now, following its 18-month nut-and-bolt restoration, the restored Aston Martin Bulldog was publicly unveiled by two Royal Naval Apprentices at the Concours of Elegance event at Hampton Court Palace on September 3.
In period, Aston Martin believed that the car was capable of well in excess of 200mph thanks to its low drag coefficient and twin-turbo 5.3-litre V8 producing over 600bhp.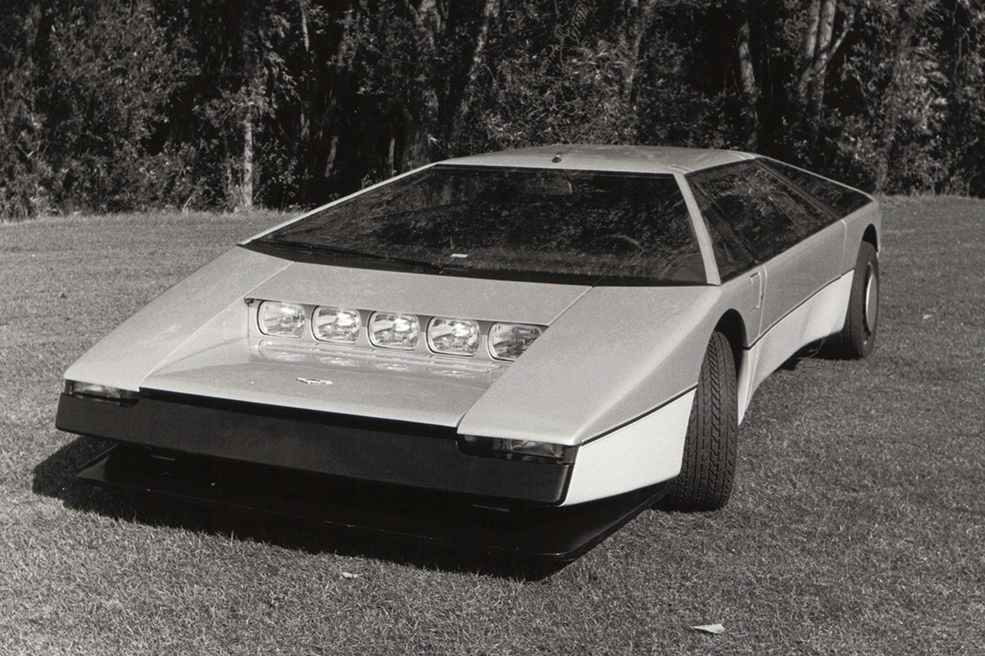 However, the project was deemed too expensive when Victor Gauntlet became chairman of Aston Martin in 1981. The Bulldog was close to its target having reached 192mph at Millbrook – which was still enough to confirm its position as the fastest road car of all time for over six years.
Now though, it's been restored by an 11-strong team led by Richard Gauntlett, son of Victor Gauntlett who was Managing Director at Aston Martin when the Bulldog was curtailed. During the intervening 40 years it was purchased by a Middle Eastern buyer and was sighted in various global locations before being bought by Phillip Sarofim in the US, who entrusted its rebuild to CMC.
The restoration hit a small snag when CMC had to take a break due to the covid-19 pandemic in 2020; according to CMC managing director Nigel Woodward, this hiatus allowed the team more time to do research on the Bulldog. Speaking in 2020, Woodward said that "the initial publicity received from when we announced the restoration has resulted in people sending us a number of historical pictures we had not seen before."
The completed car remains faithful to the original design, but has been future-proofed with new engine management systems and liquid-cooled turbochargers. Next up will be an attempt to complete the feat the car never managed in period and run it at 200mph, with Aston Martin racing driver Darren Turner behind the wheel.