Some car designers get all the praise, many get too much, and some get forgotten. William Towns deserves to be remembered, even if only for sailing an ice-cream van roof…
Here's a good game for those cold winter nights, or a provocative argument for you and your mates down the pub or at a classic car show; name the ten greatest car designers of all time. There will be some obvious ones that come out first; my money would be on someone saying Giorgetto Giugiario and Batista 'Pinin' Farina pretty early in the conversation. Those a little younger than this writer might mention Frank Stephenson (forgetting Alec Issigonis, probably), or perhaps Wayne Cherry, Peter Stevens, even Gordon Murray. I would throw in Colin Chapman, but was he a designer, or engineer, or both? Perhaps we should just keep to those who sketched those famous shapes, most of them freehand as well, otherwise we'd be naming some software designer and his computer algorithm that will be designing all those thousands of dream electric vehicles we will all be transported about in in the glorious future envisioned to us by Michael Gove. God help us…
But just throwing names into the mix doesn't get you the big points, we need to know why you are mentioning them, you must attach a vehicle to the name. If you do it that way, maybe Malcolm Sayer's work on the E-type gets a mention, Bill Mitchell with the Corvette Stingray, Marcello Gandini for the Lamborghini Miura and Lancia Stratos. There will be an arrogant swagger from anyone who remembers Paul Bracq for his work on Mercs and BMWs, but these designs don't move this writer. Oh, and someone will tell you 'the most beautiful sports racing car ever built' was the Alfa Romeo Tipo 33 Stradale, so you have to include Franco Scaglione. (I could have been that person from all the photographs, but when I first saw the Alfa in all its 'plexiglass' flesh, I was somewhat underwhelmed).
We will all have our own reasons, linked probably to specific cars. If you search the internet for 'the world's greatest car designers' you will find that no-one seems to agree. When I searched just to see what happened for this column, one guy didn't appear anywhere, and that was William Towns.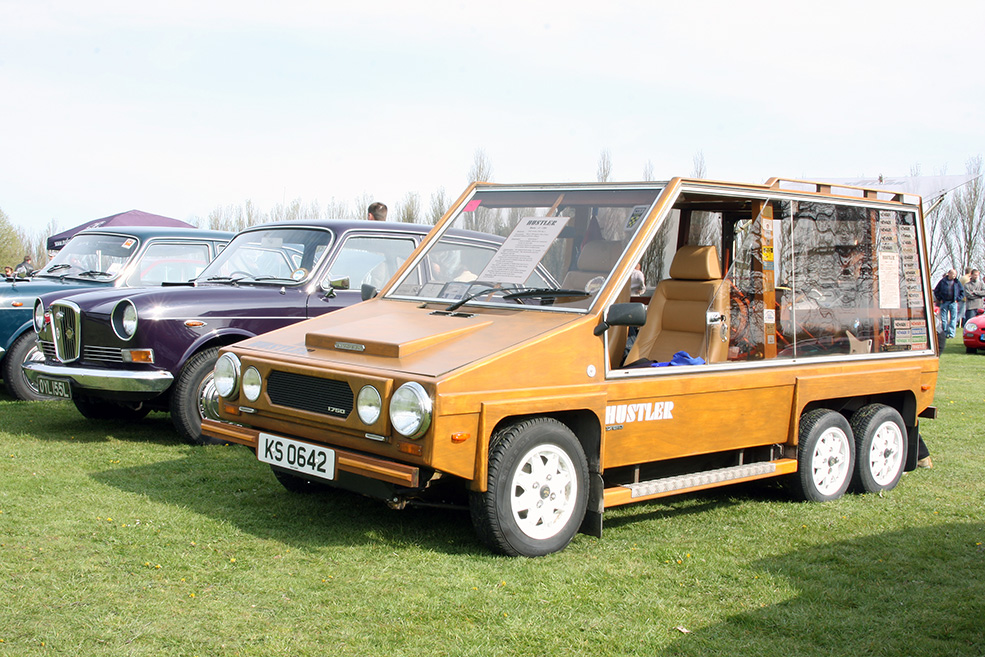 Back in 1983, I went to meet Towns for a feature on his Hustler kit cars for Autocar magazine. Well over 30 years later, I still remember the visit with fondness. If memory serves, his home was in Moreton-in-the-Marsh in Gloucestershire, and it had a Spanish flavour, with terracotta tiles and an arched veranda. He made me an excellent salad of some sort as we sat in his kitchen, and he held me spellbound.
While I had gone there to talk about Hustler kit cars, we seemed to get diverted with every question posed. For those unaware, the Hustler was a modular concept aimed to be a utility vehicle that could easily be built (using Mini, BMC 1100 or 1300 mechanicals). While many at the time would sneer at the words 'kit car', he fully embraced the concept and Hustlers were produced by Towns' own design company, Interstyl.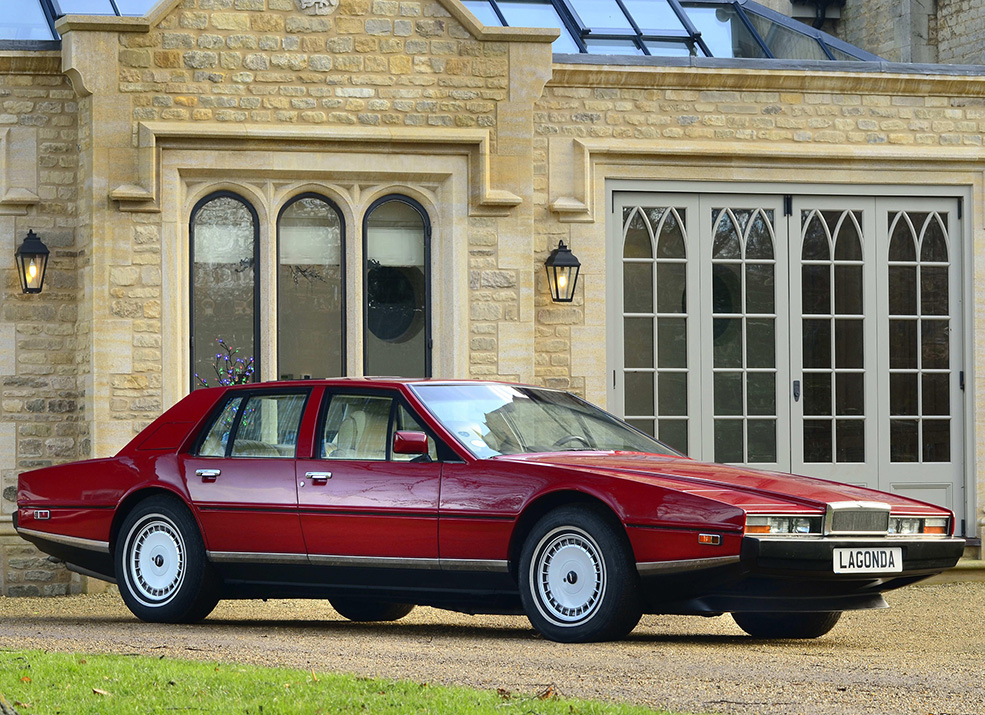 The angular shape was a Towns' signature trait, originally brought to a wider audience of course with the Hillman Hunter during his time at Rootes, and then the Aston Martin Lagonda, a stunning and seminal luxury four door supercar that should have been a great success (if the company could have made the crazy electronic dashboard to work properly). Only 645 Lagondas were built, intriguingly Towns' company actually produced over 500 Hustlers. This total included the six-wheeled Highlander that had a Jaguar V12 engine… from an old XJS that Towns bought himself and personally fitted the engine and various bits of suspension. What's not to like about this bloke?
As a young journalist on Autocar, I can still remember the buzz that hit the editorial office when we first got news and sneak pictures of the two-seater supercar, the Aston Martin Bulldog. There was no social media those days so it was down to physically holding photographer Ron Easton's black and white prints to actually get to see the car. The magazine even had a pen and ink cutaway drawing done by Vic Berris (who when I first met him worked in a tiny attic office at the top of Stamford Street in London; a cigarette smoke-filled messy den in which these artists produced some marvellous work and Vic's freehand Bulldog cutaway was, no – is, superb). The Bulldog never went into production, and only one was ever built, yet with the Lagonda it helped save Aston Martin from the financial oblivion it was careering towards in the late 1970s. There might not even be an Aston Martin today without these two cars.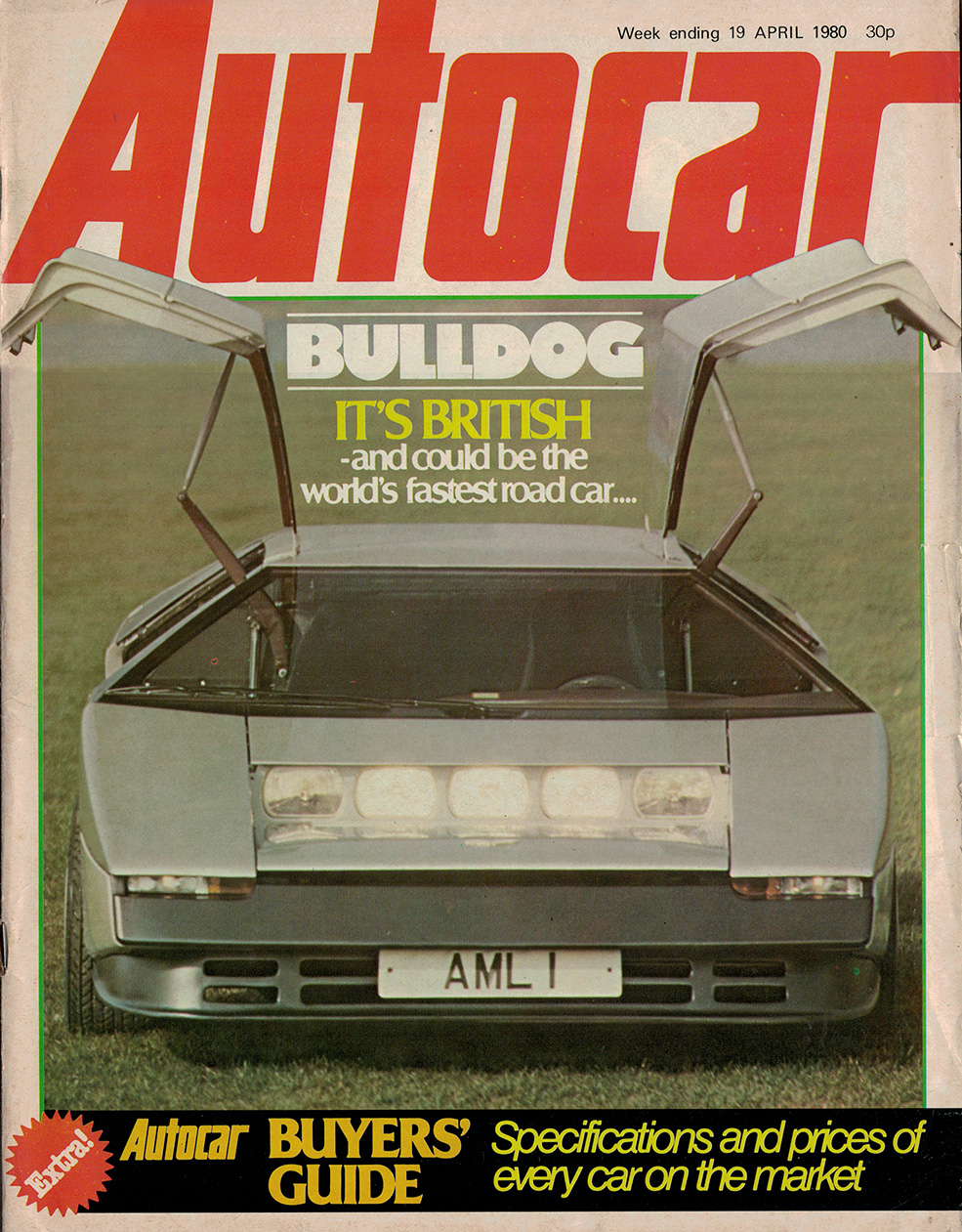 Over my lunch, I learnt about a water sculpture Towns had just designed for an Arab millionaire that changed shape as he drove up the drive, then there was a computer terminal and even a rifle. Later, he showed me a strange rectangular rowing boat, that was actually the roof of a Hustler ice-cream van… His plans were to put a sail on it and my misty memory seems to recall a large pond in his garden where he had tested the 'roof's' buoyancy!
I have met numerous very talented vehicle designers in my time, some of whom will tell you just how talented they are, and just how lucky you are to be in their presence. William Towns was not like that. To me he seemed modest, even humble, but he was certainly passionate about what he did. Sadly, he died of cancer some years ago, far too young. So, if you get involved in my pub game, spare a thought for William and mention the Jaguar V12 engined Hustler kit car, and the fact that the roof could probably be taken off and sailed around a lake. Now that's what you call a designer!