Here's a traditional wood and leather classic saloon that's highly impressive to own and drive. There are also quite a few about, so you can take your time with no need to snap up the first you're offered. A budget of £10,000 will buy you a very, very good example, though exceptional cars with dealers can make more.
The 3-Litre six cylinder P5 was intended to replace the P4 and be offered with other engine options. However, Rover saw that the market was changing by the late 'Fifties, and faced with an aging customer base, instead went for the high-tech P6 as its main model. This was to capture the modern young-executive market, and the P5 became instead an additional, more specialist model for the declining – but still present – older Rover buyer.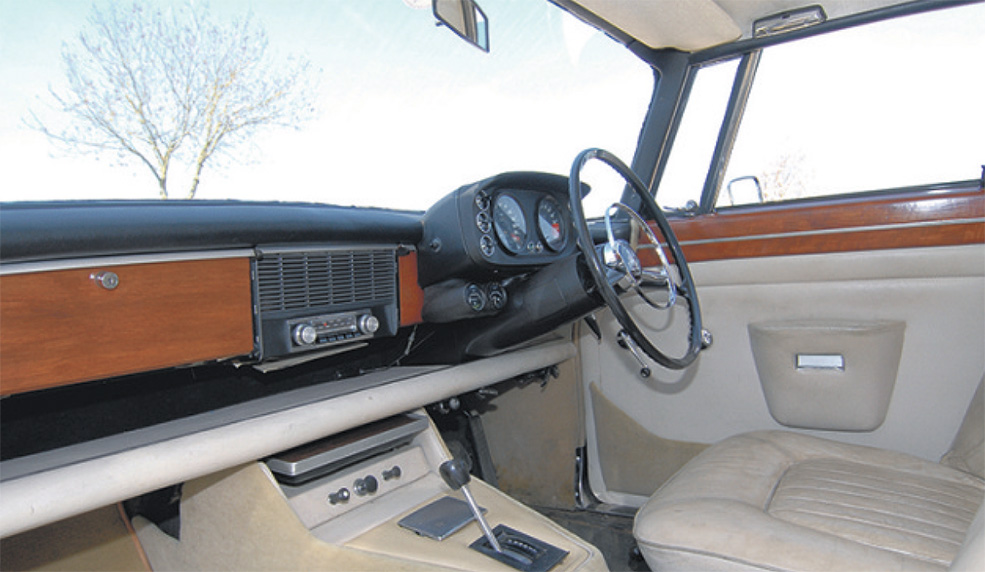 Progressively updated, the saloon spawned a coupé body from 1962. Then, in 1967, it was given a new lease of life with the all-alloy ex-Buick V8 engine Rover had just taken on. This gave a massive power increase (161bhp as against 134bhp) and a 0-60mph time of just over 12 seconds, despite being automatic-only. The P5B remained in production until 1973 and was famously used by the Government Car Service as transport for top politicians.
Today, the V8 P5B is generally more popular and priced accordingly. Don't, though, overlook the 3-Litre; there's the manual option (standard overdrive from 1960) plus better power steering; it's just too light on the P5B. Some also think the slightly-tappy straight-six suits the car better than the silky-smooth American V8. The P5B is definitely faster though…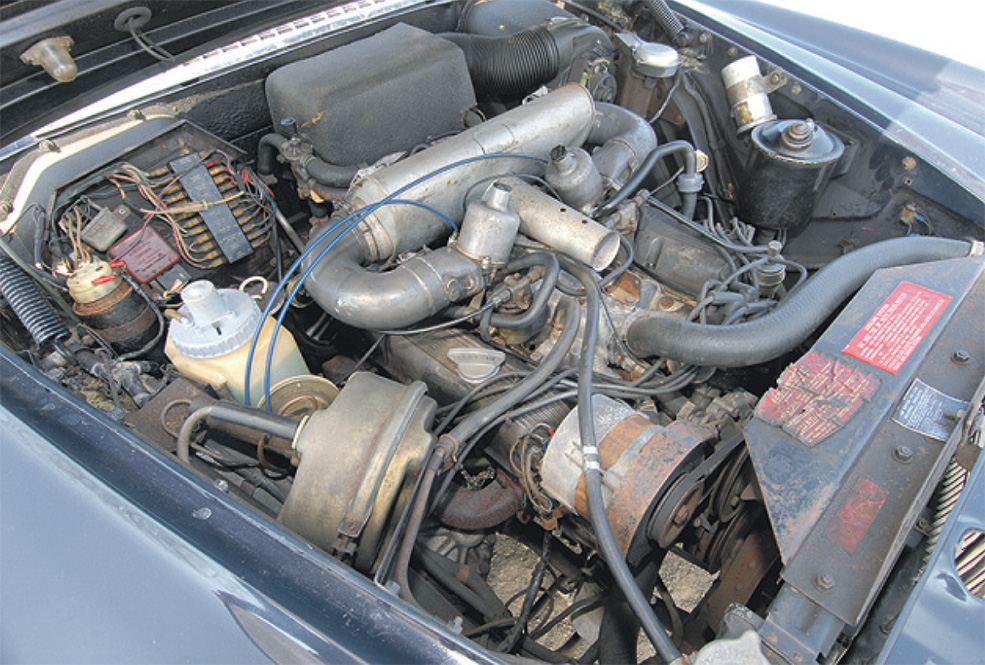 BUYING TIPS
As Rover's first unitary construction car, the P5 was over-engineered structurally. This resulted in numerous underbody rust traps; check the sills, rear suspension mounts and the floorpan thoroughly, along with the front subframe's mounts.
In addition, look inside the rear wheel arches and open all the doors to check the B-, C- and (especially) the D-posts at the back of the rear door aperture.
Front wings go in all the usual places; P5B wings can sometimes be found at a price, the P5 type (no fog/spot light provision) is scarce.
Cabins are top quality, meaning repairs tend to be expensive, though it's often possible to source better replacements from specialists or through clubs. Wooden trim is scarce but can be overhauled professionally for a price.
Running gear – the brakes, steering, suspension etc. – is well designed and generally long-lived, though some brake components can be scarce and a full professional overhaul could run to four figures.
The V8 engine, though long-lived, does require regular servicing – annual or 3000-mile oil changes are recommended. Be wary of any signs of overheating now or in the past; 'cooking' an alloy V8 can cause major damage, but symptoms can be masked by removing the thermostat.
Some chrome – for example, the rear bumpers – is scarce and you may have to repair/ rechrome what you have.
PRICES
Rover P5 & P5B – from £500 (condition 3) to £5500 (condition 1)
See more CLASSIC CAR BUYER'S GUIDES