Inspired by the 'Perfect Partners' theme of this November's NEC Classic Motor Show, the Classics World team have been picked their favourite two-car classic garages – and you can vote for the best!
'Perfect Partners' will be the theme as the 2023 Lancaster Insurance Classic Motor Show takes place at Birmingham's NEC from November 10-12, providing a challenge for car clubs and exhibitors to interpret their displays and stands with partnerships in mind. That could be everything from long-standing relationships with sponsors – such as the decade-long partnership between the show itself and Lancaster – but also association between manufacturers, such as Mercedes and AMG, or Fiat and Abarth.
We think it's a neat opportunity to think about the perfect two-car classic garage. If you're anything like us, then you'll have two classic cars stored in your mind's eye – a perfect pairing that you'd love to own one day if money was no object.
All this got us thinking, and so we tasked the Classics World team to present their dream two-car garage, stating their case with the aim of putting each duo to a public vote ahead of the 2023 Classic Motor Show. The winner will see their two cars displayed on the Classics World stand at the show. Of course, it's all just for fun, but bragging rights and community kudos are very much at stake!
Over the following pages, our team members have each selected two of their favourite classic cars, including a wide range of marques and models from tried-and-tested British brutes to German and Japanese sports cars. You can vote for your favourite pairing at the bottom of this page, but we'd also love to hear about your own perfect partners – the two classic cars you'd love to see parked side-by-side in your fantasy garage. Drop us a line to let us know via ccb.ed@kesley.co.uk
Vote for your favourite two-car garage!
The Classics World team is gearing up for the Lancaster Insurance Classic Motor Show on November 10–12, 2023 at the NEC in Birmingham. Our two-car garage exercise was chosen to coincide with the theme for this year's Classic Motor Show, 'Perfect Partners'. We're hoping that one of our dream two-car garage pairings fits that bill – but which would you choose?
Vote for your favourite pairing by following the link below. The winning two-car garage will be featured in the metal on the Classics World stand in Hall 2!
Dream two-car garage: Jeff Ruggles – Editor, Classic Car Buyer
Mini 1275GT (1969-1980)
Having been a Mini owner since I was 15 and an obsessive long before that, I simply can't imagine life with an example of Issigonis' miniature marvel in my life. I've lost count of how many of I've owned, but it must be more than 20, or perhaps even 30. I've been lucky enough to own many different derivatives too, but that only serves to make choosing just one variant to occupy a dream garage all the more difficult.
The obvious choice would be a 1960s Cooper or Cooper S, which is one model I've never had the privilege of owning. But with values so high, I'd be scared to use it for long road trips in Europe as I'd want to, or leave it anywhere. An early 1990s Rover Cooper – ideally an RSP limited edition – would make a good alternative, and from experience I reckon this is the most useable classic Mini of all. You get the decent power and torque of a 1275cc engine, but avoid the complications of the later injection cars, with no risk of failure sensors to leave you in trouble miles from home. But I wouldn't choose one those, either. I'd choose the slightly marmite Mini that I've never really had the chance to enjoy despite much endeavour – the 1275GT.
For many years, it was the lazy journalist's default position to label the GT as a poor substitute for the Cooper S it supposedly replaced in 1969. The BL boss at the time, Donald Stokes, resented paying royalties to John Cooper to use his name, and so ditched the Cooper S for the side-striped GT with its detuned, single-carb 1275cc motor and controversial Roy Haynes-designed Clubman front end.
That's how the story is often told, anyway. In reality though, the Cooper S soldiered on alongside the GT for almost two more years, though it was never really advertised and there was little to tell it apart from a bog-standard Mini 1000. It would be more accurate to describe the GT as a direct replacement for the outgoing 998 Cooper, and in that regard, it stacks up a whole lot better. You got funky Rostyle wheels, better trim, a rev counter wind-up windows and a more contemporary colour palette, plus extra room under the bonnet to dry the distributor out when it got soaked.
The formula would largely stay the same during the GT's lifespan. In 1974 it got larger 12-inch wheels and bigger disc brakes, before losing its servo and boot board a year later. Rubber mounted subframes came along in 1976 too, but any other changes were mostly restricted to trim, with those distinctive side stripes surviving right through until production was halted in 1980. In the end, the GT sold around 30,000 more units more than the Cooper and its production run was three years longer, so it clearly wasn't so bad after all.
I first fell in love with the hot slab-front derivative when my dad brought a cheap and slightly ropey 1975 example home in 1990, complete with Cosmic arch extensions and Alleycat slot mags. In the intervening years I've bought two as-yet unfinished projects, but the fact that getting one on the road still eludes me only adds to the appeal – though we're getting closer on that front.
A reversal in perceptions has seen the GT become hot property in recent years and prices rocket – we saw a garage-find example change hands for over £38,000 at auction in March. Survival rates are some way behind its Cooper predecessors and, dare I say it, a nice GT makes for a more interesting car anyway. Hopefully, this is one half of a dream garage I'll be to realise before too long – after all, I've only been waiting 30-odd years.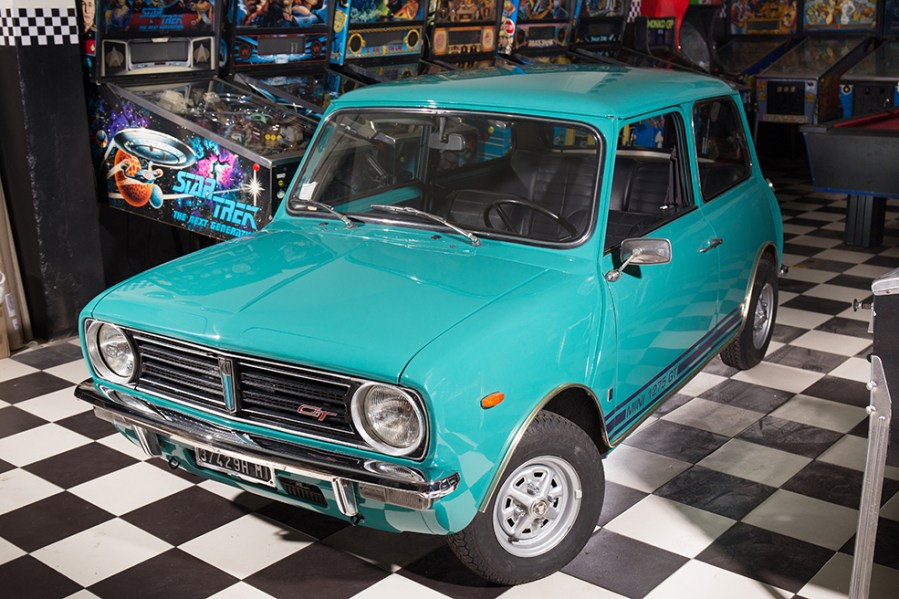 Lancia Delta HF Integrale (1987-1994)
The second part of my ultimate classic garage combination is harder to work out. I need something roomier with longer legs, and should it happen to go like stink too, that's a bonus. So, inspired by my impressively do-anything five-door Ford Fiesta ST that accomplished but way too new to be included here, an older  hot hatch would be ideal.
Let's not forget this a dream garage, so as brilliant as a Mk2 Golf GTI or Peugeot 205 GTI may be, there's surely licence to ramp things up a bit. One choice that would fit the bill is the frankly unhinged Alfa Romeo 147 GTA, but I'd prefer five doors. Fortunately, there's another Italian that fits the bill perfectly.
That car is the Lancia Delta HF Integrale, a rally-bred icon that could feasibly used for a family day out. The Integrale was one of those cars that became the proverbial legend in its own lifetime. The original Audi Quattro may have introduced the world to the notion of an all-wheel drive rally star with masses of turbocharged power and awesome handling and grip, but it was the Integrale that arguably perfected the art.
Incredibly, the base Delta was revealed as early as 1979, but though its Giugiaro styling looked neat and it was awarded European Car of the Year for 1980, it took a while for its sporting credentials to shine though. The first truly performance-oriented model was the turbocharged 1.6-litre HF model of 1983, which as followed in 1986 by the first four-wheel drive variant, the turbocharged 2.0-litre Delta HF 4WD. At this stage though, there was little more than quad front lights and twin tailpipes to distinguish it from the regular HF Turbo.
At end of the 1986 season, Group B rallying was terminated after a string of fatal accidents, and Group A took over as the World Rally Championship class – meaning Lanica needed a new rally weapon to replace the Delta S4. Although not originally developed with rallying in mind, the Delta HF 4WD provided a suitable basis to homologate a Group A rally car. As per the rules, 5000 road cars had to be built each year to comply with regulations. Inevitably the opposition started to catch up, so Lancia refined the concept and launched the Delta HF Integrale, boasting a host of revisions over the AWD model. By 1994, demand had pushed Integrale production to nigh-on 45,000.
The Integrale got off to a flying start, with even the early eight-valve model of 1987 pumping out a mighty 185bhp. A 16-valve version and an Evoluzione model followed, and by the time UK imports ceased in 1994, the Integrale Evo 2 (as it was known by then) had been boosted to 215bhp – with, of course, four-wheel drive providing superb roadholding to match. Just about any Integrale will be good for 130mph-plus, with 0-60mph in well under six seconds; this is a seriously quick machine by any standards, and one of the most thrilling drives of its generation. Oh, and there were six World Rally Championship wins in succession just in case you doubted the reliability.
Save for some dealer conversions, the Integrale is left-hand-drive only. But that certainly wouldn't bother me, as my dream drives would involve heading overseas and tooling around the Alps. Keeping things realistic, I'd have to sidestep the Evo models in favour of the more affordable 16-valve. Except I wouldn't. All the 16-valve versions are said to be more nervous to drive than the original eight-valve car, which is more forgiving and fluent on an unknown road. Seeing as learning every corner of every Alpine pass is going to be tricky, that's the model I'd plump for despite not being quite as imposing to look at or as powerful as an Evo model. A mint eight-valve is also about half the price of a comparable Evo too, should this dream ever involve actual money…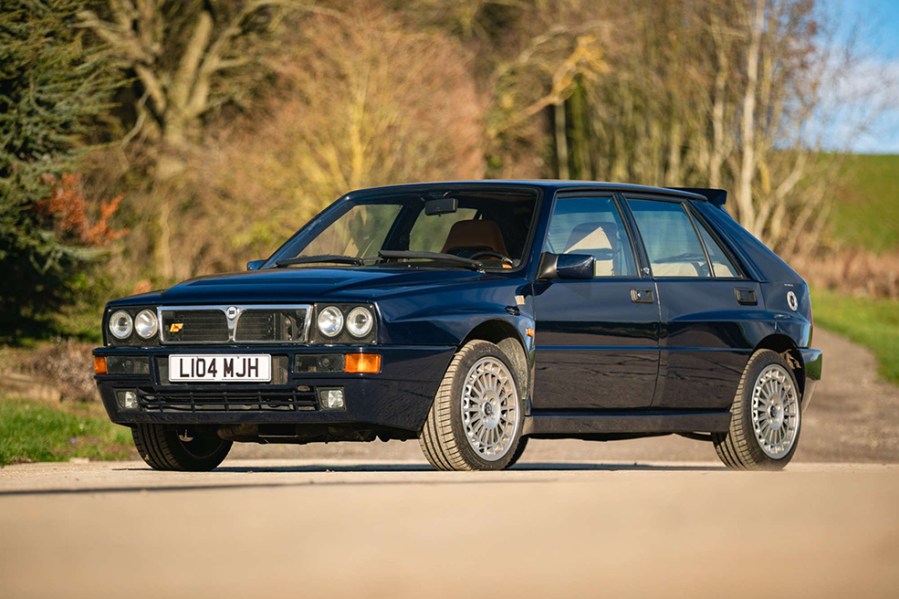 Dream two-car garage: Paul Wager – Group Editor
Jaguar XK120 (1948-1954)
I guess it's a classic case of familiarity breeding contempt. As far back as I can remember, if I was asked to name an ultimate classic car it would have been the E-Type roadster but in recent years that's changed – ironically, largely since taking the Editor's chair on Jaguar World magazine. First I found myself preferring the purity of the original design in the shape of the E-Type coupe but then I had the chance to drive some of the iconic 1950s Jaguars and everything changed.
A particular highlight was driving the genuine C-Type from Jaguar's heritage collection around the Italian town of Brescia during the Mille Miglia, but more recently I've had the chance to experience a few examples of the car from which the C-Type is descended: the XK120.
Launched 75 years ago amid the optimism of Britain's first post-war motor show, the XK120, with its name advertising its claimed top speed, immediately caught the world's imagination. Not only did it look stunning, but it boasted an exotic specification including aluminium bodywork and twin-cam, straight-six engine and it was affordable to the likes of successful professionals rather than the super-wealthy.
In truth, the reception of the car took even Jaguar's normally reserved founder William Lyons by surprise. The car had been worked up more or less as a concept car, a more glamorous way to showcase the company's new XK engine than the old-fashioned MkV saloon and so had only been intended for limited production of 200 or so cars.
Never one to miss an opportunity, before the show had even ended Lyons was back in Coventry negotiating with Abbey Panels to produce a steel-bodied version of the car which could be produced in quantity, while Jaguar's US importer offered on the spot to buy the entire initial production run.
The XK120 of course would go on to spawn the XK140 and XK150 before the name took a breather in the E-Type era before reappearing in 1996 as the XK8 and then the aluminium-bodied XK from 2005. As a milestone in Jaguar history, it has to my mind far more significance than the E-Type, since it was the car which put Jaguar on the map as a sports car maker and also a serious motorsport contender. Without the XK120, there would have been no C-Type, no D-Type, no Le Mans wins and quite possibly no E-Type either.
A well set-up XK120 is also a delight to drive, even today. With 180bhp, even the 1321kg steel-bodied car still feels brisk enough to be fun and has the pace to keep up with modern traffic, while there's a real satisfaction to mastering it. The Moss four-speed box for example is famously curmudgeonly, but the delight of a perfect double-clutch downshift as you set the car up for a corner via the big thin-rimmed wheel and feel it squirm at the edge of its grip is hard to beat. Certainly it gives you an appreciation of the skill required by the people who wrestled these cars round Alpine rallies back in the day, yet it's also very modern to drive in other respects and certainly not as intimidating as something like a Healey 3000.
What's more, parts supply for this 75-year old model remains excellent thanks to the massive aftermarket and its simple construction makes it an easy car for DIY tinkering by those owners for whom that kind of thing is all part of the ownership experience.
As for my ideal XK120, I'm drawn to the look of the early cars with steel disc wheels as opposed to wires and the rear spats which give a hint of the streamlining used for the 133mph Jabbeke record-breaking car.
I also think these cars look superb with a bit of patina and in that respect they don't come any better than the example owned by Jaguar parts specialist SNG Barratt, which has a glorious array of battle scars from its racing history and history oozing from every nut and bolt. It all makes an E-Type look a bit too obvious.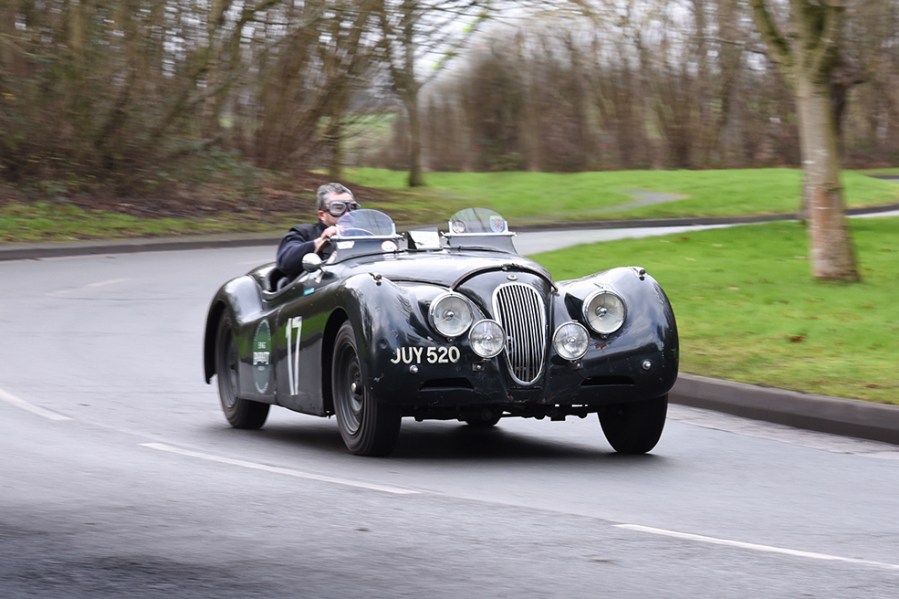 Range Rover Classic (1970-1996)
No matter how much you love the XK120, there's no denying that it's not an all-weather car in the famously unpredictable British climate. Yes, the heater works well for a '50s car and the sidescreens keep out most of the draught but it's hardly a practical way to transport four people and their dogs on a rainy day. Which is where my second choice comes in.
Now I'm well aware that values of the very early two-door classic Range Rovers have been climbing steadily to the six-figure level for years, but at the risk of horrifying the purists, I'm not that keen on them.
I've tried a few over the years and those very early carburetted V8s are sluggish and surprisingly unrefined compared to what Land Rover managed to achieve later on. And by that I mean very much later, since the company's cash cow was criminally starved of investment until the 1980s when a four-door was belatedly added and the V8 gained fuel injection, five gears and an automatic option and usefully increased power.
And it's for that reason that my ideal classic Range Rover is a late model sitting in the sweet spot after the introduction of the quieter chain-driven transfer box in 1988 and the 185bhp 3.9-litre EFi model in 1989 but before the slightly oddball long-wheelbase 4.2 LSE with its air suspension which was the swansong for the classic model complete with the 'soft dash' from the Discovery which in truth doesn't fit that well.
So we're looking at something like a 1990 car and if I'm honest I think I'll go for the automatic, which by this time was a four-speed ZF. Naturally you want the Vogue SE spec which gives leather and armrests, while a towbar is obviously a requirement. Oh and the electric sunroof.
Yes, they'll rust if you use them all year round but these days there are plenty of high-tech anti-corrosion treatments which can be professionally applied and although the fuel economy of the ex-Buick V8 isn't the best it's not quite at Bentley Continental GT levels. What's more, other people will wave you out of a side turning in your classic Rangey with a smile, rather than the hatred you'll inspire in the £100,000 current model.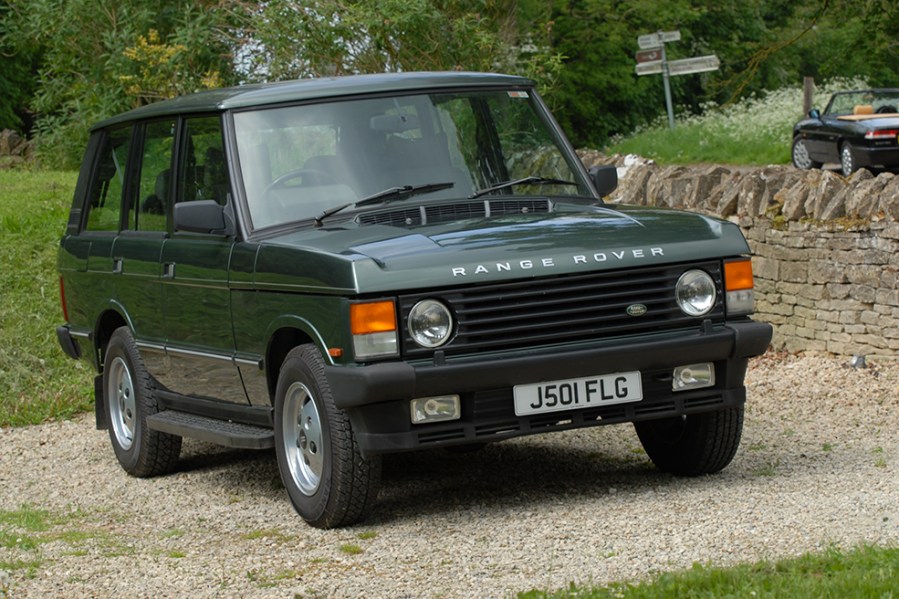 Dream two-car garage: Simon Jackson – Deputy Editor, Classic Car Buyer
Toyota Celica TA22/23 (1970-1977)
While I could probably be swayed on my second choice, the first slot in my classic car double garage is reserved for a non-negotiable entry. The Toyota Celica emerged in 1970 and significantly contributed to the way Japanese cars were viewed by the rest of the world. The first in a string of mass produced, stylish, and affordable Japanese coupes that were appealing as much for their sensible underpinnings and low running costs as for their fashionable looks, the Celia's American styling influences were obvious, but that served only to bolster its appeal.
While the hand-finished 2000GT that came before it was undeniably beautiful, the Corolla and Corona popular and relatively attractive, the sleek first-generation Celica snared a far younger, upwardly mobile audience in search of a car with good looks, decent performance and a price tag that wouldn't break the bank. To keep production costs low the Carina saloon donated its rear-wheel-drive platform allowing Toyota to build the Celica for less, but all the same it was the first Japanese car to use state-of-the-art robotic assembly techniques. Engines and trim levels varied between the different markets around the world, but the UK got 1.6-litre T-series units linked to a five-speed gearbox.
Later in the car's life, the worldwide engine line up expanded to include 2.0- and 2.2-litre R-series engines and the option of a three-speed automatic. There were five trim levels in total, ET (Japan only), LT, ST, and GT, with a range-topping GTV model joining later. In Japan modifications were positively encouraged, with a menu-style options list of extras available at dealer level that allowed domestic customers to truly personalise their cars like never before.
The TA22 Celica (as it was internally designated) arrived in the UK in 1971, a direct rival to the Ford Capri and yet streets ahead dynamically speaking. Its coil-sprung, four-link rear suspension, that five-speed gearbox and a smooth OHV 1600 engine creating an impressive package on the road. In 1975 the facelift TA23 was released with slightly revised looks, the most obvious being in the lighting department, while the RA23 was available soon afterwards – from 1976. This later Liftback version was even more transatlantic in its aesthetics, in range-topping guise equipped with a 95bhp 2.0-litre 18R-G twin-cam motor that was happy to rev to 6500rpm.
Despite its relatively humble makeup, the Celica was instrumental in Toyota's brand building motorsport activities all over the world – it certainly wasn't all show and no go. Noteworthy results in Japan were one thing, but the Celica 1600GT also took victories in the European Touring Car Championship at formidable places like the Nürburgring, driven by big names like Ove Andersson and beating the established factory teams from BMW and Ford. At the same time came two RAC Rally wins with Toyota Team Europe proving the car's credentials on the rally stage, too.
A second-generation Celica came along in 1978, but it was a radical departure missing the curvaceous baby Mustang appeal of the first, and so for me it's all about the early cars – the TA22 and to a lesser extent the TA23. That's not least because my dad owned a TA22…
Corrosion has killed many of the UK cars over the years, making the first-generation Celica far from prevalent, but they are still out there, making an interesting alternative to the more obvious classics of the same era, yet often commanding pretty strong money. Thanks to their better climate, several Asian countries outside of Japan are an untapped resource for right-hand cars in good condition priced at under £10,000. One day that's how I plan to get my hands on one, potentially importing a nice car back to the UK. In the meantime, I'll keep the first space in my imaginary two car garage nice and clear.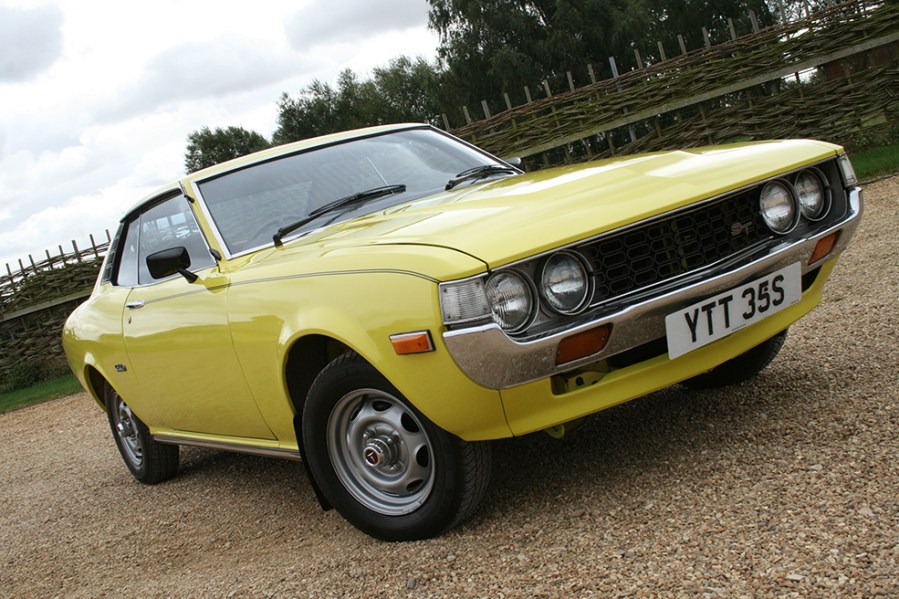 Mercedes W114/5 (1968-1976)
My second choice wasn't quite such a clear-cut decision as the first, but that it would be something German was probably a given as I'm a sucker for Germanic style and engineering. James has pinched the Porsche 911 (and there would have been an outcry if I had picked a 997 GT3 RS), and I felt a Volkswagen Golf Mk2 wasn't quite going to cut it as an ultimate dream car. Therefore, I've opted for the robust Mercedes-Benz W114/5. I owned a left-hand drive 240D saloon several years ago, and I'd like to own a petrol model at some point, either in saloon or stylish coupe guise.
Penned by respected French designer Paul Bracq, the 'New Generation Models' as they were marketed by Mercedes, first appeared in 1968. The mid-sized saloons followed in the tyre tracks of the W110 'Fintail' of the 1960s, and sat alongside the larger W108/109 models – known to many as the stacked headlight cars. The W114 codename refers to the four-cylinder models powered by the M11 petrol engine: 200, 220 and 230.4, while the W115 received six-pot power: 230, 230.6, 250 and 280. The 250 got a 130bhp 2.5-litre motor that became a single-cam 2.8-litre engine in 1970, with the pair offered in parallel for two years. The range-topping 280 was a twin-cam, both carburetted and fuel-injected, while the aforementioned diesel was added to the range too, albeit in 240D form only for the UK.
In 1969 the striking W114 coupe joined the party, offered with six-cylinder engines only. The W114/5 were the first post-war Mercedes cars to pioneer a new suspension arrangement, a front-end ball-joint/rear trailing arm set-up that would become a brand mainstay. A facelift in 1973 delivered a revised bonnet, grill and slimmer single front bumper, with lower headlights and ribbed rear lenses. The range was discontinued in 1976 after more 1.9 million examples had been produced.
As classic cars there are few more durable options than an old Mercedes-Benz. Underlining the tank-like build quality of these models, a W115 used by a Greek taxi driver famously managed to cover 2.9 million miles, recognised as the highest recorded mileage example known to exist – that car now belongs to the Mercedes-Benz Museum Collection. Personally, and at the risk of upsetting our very own Joe Miller, I think these earlier models are far more chic than the W123 that came along next, yet there's a reason that people end up buying the later cars. The W114/5s have risen significantly in value over recent years – back when I bought mine over 10 years ago you could get a saloon for £2500-£3500 and a coupe for closer to £5000. Today £7000-£10,000 seems to be the starting point, with nicer cars commanding far more. Coupes are seemingly more desirable still, fetching upwards of £15,000. And that has, understandably, pushed fans into the later W123 cars, which can be found for far less outlay.
Admittedly I lowered my old 240D to the point of ridiculous, and it was a bargain basement car with a few frustrating niggles, sold before I truly bonded with it. So I feel I have unfinished business with old Mercs. A tidy W114, saloon or coupe, perhaps lowered a little but not too far, would make the perfect long-distance partner to the early Celica I would park it next to in my perfect two-car garage.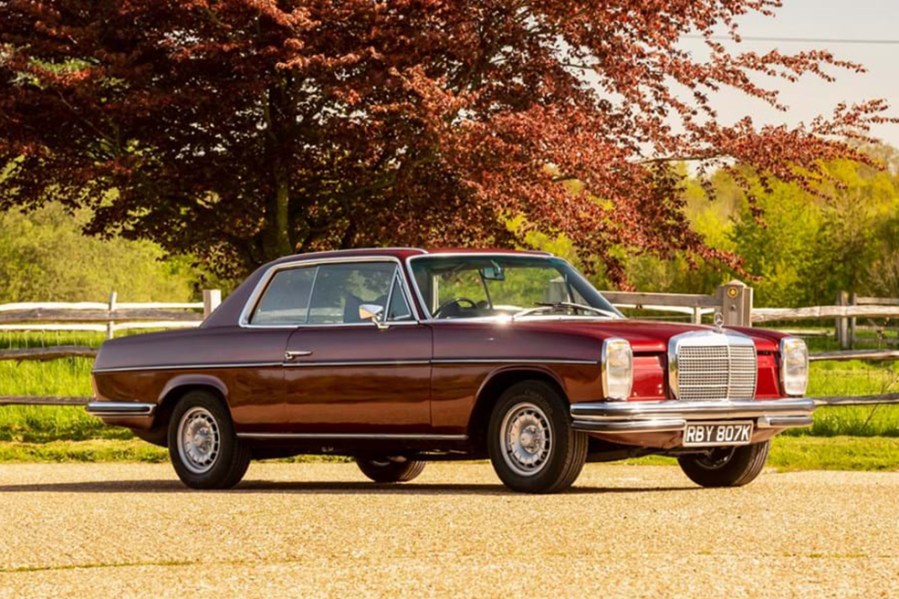 Dream two-car garage: Phil Weeden – Managing Director
Honda S2000 (1999-2009)
In many ways, the premise of narrowing down a selection to just a two-car dream car garage is doomed to fail from the get-go. Any car enthusiast with an infinite budget would never stop at just two. If I could, I'd buy a veritable selection of classics, spanning different eras, body shapes and offering different driving experiences to suit the mood and the journey.
However, if it comes down to a perfect pair of cars I'd have two fundamental criteria that would need to be met by both cars: the ability to have fun on an open B-road when the mood strikes, while the other choice would need to offer effortless cruising potential so that longer journeys could be lapped up in the minimum of stress and the maximum of comfort.
The B-road blaster could almost be any hot hatch from the 1980s, or any number of 1960s sports cars. For me, I'm afraid I'd have to go more modern, and that choice is the Honda S2000. And that's rather convenient because I already own one of those!
When Honda revealed the S2000 in 1999, it made an immediate impact. Powered by a high-revving 240bhp 2.0-litre DOHC four-cylinder engine, the brand's famous VTEC variable valve-timing technology gave the open-top two-seater the ability to rev to a screaming 9000rpm and allow for a thrilling element of Jekyll and Hyde character. There was more to the S2000, though, including a rewarding six-speed short-shifting gearbox, double wishbone suspension all round, class-leading levels of rigidity and a relatively light weight of 1260kgs. All this combined to deliver a 0-62 mph in just 6.2 seconds and a top speed of 150mph, but also engaging handling, with a limited slip differential fitted as standard). In short, the S2000 was a driver's car in every sense.
Honda saw fit to offer revisions in 2002 with changes to that steering that offered better turn-in bite and rear grip. At the same time a glass rear window was added alongside a few other 'nice to have' features, meaning some covet these revised cars today over the earlier versions. In 2004 came a more comprehensive update, identifiable via new bumpers and lighting, the 'AP2' S2000 received more involved chassis upgrades and a revised gearbox. Further mild tweaks to the recipe followed in 2006 and 2008, and in 2009 the final GT Edition cars arrived in Grand Prix White, limited to 100 examples. By the time production ended that same year, total production had reached 110,000 cars.
But let's get to the important bits. That 2.0-litre VTEC engine is simply fantastic – Honda engineering at its absolute best. The S2000 was developed in that same era as the similarly trail-blazing NSX, the Prelude, the Insight and Integra – a period of time when Honda seemed to exude absolute confidence, delivering cars with a compelling clarity of purpose. The S2000 is now the accessible one of that intrepid line-up – they're still numerous enough that you can get one from as little as £6000; late models with low mileage are now topping twenty grand, however.
Aside from the tremendous engine, the S2000 is also bestowed with an absolute peach of a gearbox; the six-speed manual transmission has a short, precise change, which is a joy to use when threading the car down a twisty bit of Tarmac. Thanks to excellent weight distribution, a taut chassis and honed suspension, the ride and handling are sublime. I was toying with selling my Nurburgring Blue example this summer; but then I had the chance to have a drive a few weeks' ago: the sun was shining and the roads were clear. Within half a mile I was resolute that the Honda is going nowhere – it's staying right here on my driveway!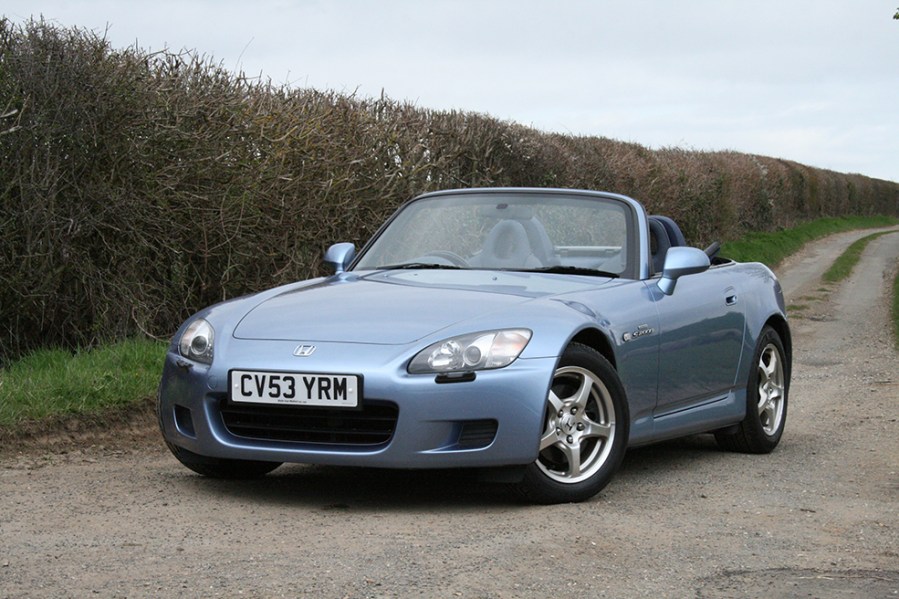 Jaguar XJ40 (1986-1994)
To complement the Honda, I need something slushy. A car that can consume the miles effortlessly. For me, there's only marque that has produced many examples of cars that fulfil that brief with ease: Jaguar. Now if this was a one-car garage, I'd be choosing an X100 XK8 convertible in a heartbeat; or maybe a late model XJS drop-top, ideally a Celebration spec one. Those last of the line cars have the deliciously smooth AJ16 4.0-litre straight six engine – probably one of the best power units Jaguar has ever produced. However, I don't think two convertibles make for a dream pairing. So, my wafty choice would have to be a saloon, if for no other reason than I then have at least one of two cars which is capable of carrying luggage and passengers. The XJ saloon defined the Browns Lane brand for over 50 years before it was scrapped and never replaced. The all-electric replacement for X351 was canned before it was about to be unveiled just two years ago, a move that surely marks the beginning of the end for the leaping cat.
Choosing which generation of XJ is a challenge. We have an X350 on the fleet still, an early 2002 4.2 V8 example – it's arguably the best iteration despite the fact that many bemoan the retro styling and slightly ungainly proportions. The Series 3 is probably the prettiest example of all the generations, the X300 probably the best all-rounder… yet I'd choose a nicely specified XJ40. For years the XJ40 was swept under the carpet, but now its far more appreciated. Personally, I love the angular styling – very much of its time – and I love its blend of a slightly tauter handling compared with the Series 3. And yet it still possesses a cosseting ride and the ability to soak up the miles with aplomb.
After a long development, the XJ40 was finally unveiled in 1986. At launch, the car was offered with a 2.9-litre single-cam 12-valve AJ6 engine (using a single V12 cylinder head) and a twin-cam, 24-valve 3.6. The greater efficiency of the newer engines permitted a reduction in capacity which also allowed Jaguar to offer a car in the sub-3 litre class which was becoming more popular thanks to taxation and fuel costs.
The new car was well received by the press and in purely technical terms it was an improvement over its predecessor in pretty much all areas, with the ride and handling especially praised. The honeymoon was short-lived though, with quality issues soon becoming obvious on the early cars. Coupled with the launch of Lexus with its faultless quality, this was bad news for Jaguar but luckily its acquisition by Ford in November 1989 provided the funds to update production facilities and improve things. Meanwhile, the AJ6 engines were updated, with a 4-litre replacing the 3.6 in 1989.
In 1993, the long-delayed 6-litre V12 version of the XJ40 was announced, the bodyshell having been revised the previous year to allow it to fit. The £35 million programme which involved 140 new panels wasn't purely for the small number of V12 cars which would be sold though: it was intended to reduce the number of separate components to increase refinement, rigidity and production efficiency. Improvements elsewhere included revised door trims, plus the introduction of two new models, the 3.2S and 4.0S with five-spoke alloys and lower suspension. All this set the scene for the XJ40's own replacement and in 1994 the final XJ40 left the production line. Ideally, I'd choose a late 4.0-litre S model in Flamenco Red, which is exactly what I owned about 20 years ago. So, there you have it: my dream garage is a turn of the century Japanese roadster, and a 1980s British luxury saloon. A perfect pairing. Or, given there's a Jaguar in that mix, should I say a purrfect pairing…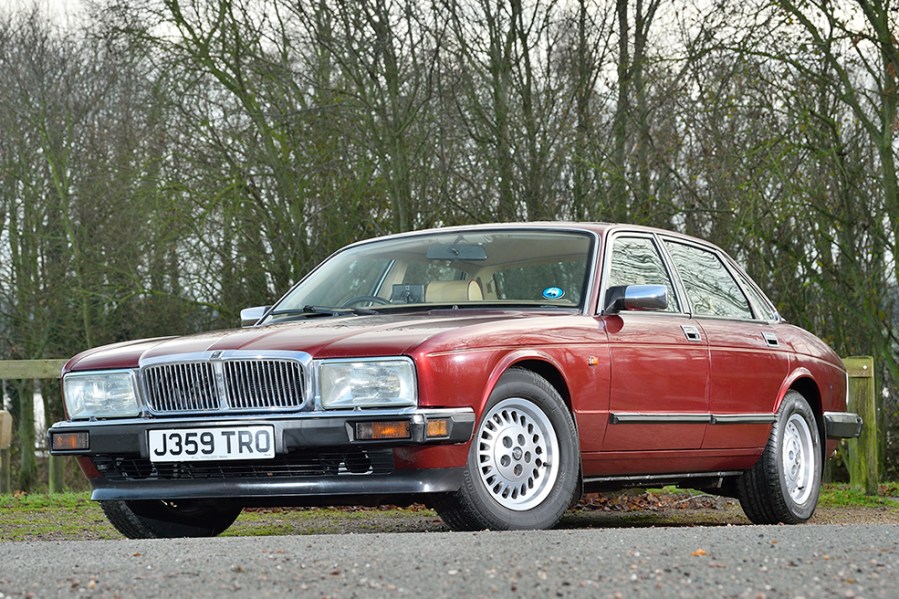 Dream two-car garage: James Howe – Digital Content Editor
Porsche 911 Carrera 3.2 (1983-1989)
All forms of air-cooled 911 have had a renaissance in recent years; values have skyrocketed, specialists have cashed in and there are enough restomods, reimaginings and recreations to fill our hypothetical two-car garage hundreds of times over. It's a level of popularity that's hard to understand for some, but I'm firmly in the apologist camp.
With multiple generations across the best part of three or four decades of production to choose from, picking just one air-cooled 911 for a two-car garage is a challenge. The purist's choice is the 1973 Carrera RS 2.7, the seminal go-faster 911 and first to use the Carrera name, while the 911 Turbo (aka 930) set the bar for forced-induction performance cars. The 964-generation car is a worthy choice with its introduction of the four-wheel drive Carrera 4, as well as its own highly valuable Carrera RS and Turbo variants. The last air-cooled 911, the 993, has its own keen following and is arguably the best-looking of the bunch – the 993 Turbo is a personal favourite, especially in Ocean Blue metallic with grey leather.
In the interest of keeping this exercise at least slightly realistic, I've gone for a 911 that's relatively attainable yet highly respected by those in the know – the Carrera 3.2. It's still a very valuable classic car, of course – you'll need about £50,000 to secure a really nice example today – but in the grand scheme of old 911s it's a bit of a bargain.
The Carrera 3.2 was introduced at the tail end of 1983 for the 1984 model year to replace the 911 SC, powered by a new 3.2-litre flat six producing 228bhp. An update in 1987 added a new Getrag G50 five-speed gearbox and a hydraulic clutch; the result was greatly improved shift quality – and coveted status in the market today.
My first 911 drive was in the car you see pictured – a 1989 Carrera 3.2 with the desirable G50 gearbox. Menacing in black with matching black Fuchs wheels, the car presented as a perfect coming together of the classic 911 silhouette and 1980s yuppie styling touches, including a Turbo-style whale-tail spoiler, impact bumpers and a very white leather interior.
Thankfully, the driving experience matched all expectations. The driving position is classic 911: low, with straight legs reaching out to meet floor-hinged pedals offset to the left. The attractive four-spoke wheel is ideally placed and all-round visibility is fantastic thanks to large windows and the 911's famous upright windscreen. The classic five-dial binnacle of VDO instruments puts all vital information exactly where it should be.
Even at low speeds, the 911 is full of involvement: the light, direct steering, heavy clutch, positive gearchange and firm yet controlled ride all contribute to a sense of mechanical connection and solidity that's typical of older Porsches.
Pressing the long-travel throttle to its stop for the first time was an experience that I will never forget. The car squats and fires up the road faster far more keenly than you might expect, the linear power delivery via long gears matched by one of the all-time great exhaust notes; a complex, bassy grumble that builds to an addictive howl. Enter a set of corners and the 911 feels planted and grippy, with the light steering weighting up enough to require some muscle in tighter sections. It's an addictive, fully connected experience that I'd love to have regular access to.
I can't help but feel I've missed the boat, however. Soon after I drove it in 2015, this example smashed its £18,000–20,000 estimate to sell for just over £30,000 – and prices only went one way from there. With the benefit of hindsight it's clear we all should have bought an old 911 when we had the chance!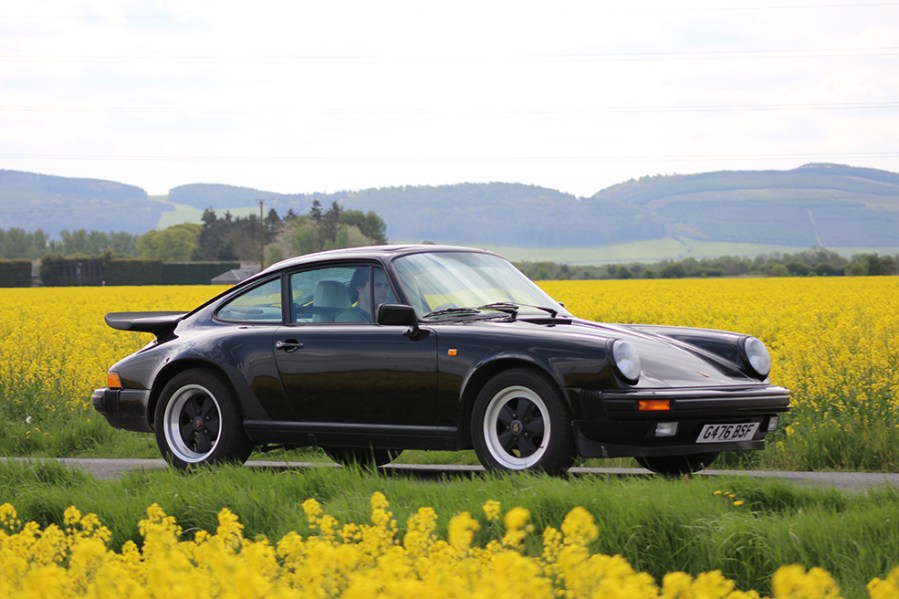 Audi RS2 Avant (1994-1995)
The second slot in my fantasy two-car garage was originally reserved for my favourite car of all time, the Subaru Forester STi. Combining the best rally-bred bits of the Impreza WRX STi with a practical, charmingly awkward crossover estate body, the Forester STI represents the very best of the often-esoteric Japanese domestic car market and is perhaps the perfect do-it-all performance car. Editor Jeff is also a fan – he once enjoyed a Forester STI passenger ride through the streets of Tokyo complete with burnouts – but it was decided my preferred post-facelift model (2006 onwards) wasn't quite classic enough for this exercise.
There's no better replacement for a four-wheel-drive, rally-bred estate than the Audi RS2 – the original example of the breed. Like the Subaru, it offers a perfect blend of performance, practicality and all-weather ability – and just like the Subaru, it's best enjoyed in its signature shade of bright blue.
While it wears the four rings on its nose, the Audi RS2 was actually built by Porsche. The car was a collaboration between the two companies at a time when Audi's requirement for a high-performance flagship coincided with Porsche's need to bolster its accounts by sharing its considerable expertise with other brands. A similar arrangement had seen the Mercedes 500E arrive in 1991 as a Porsche-developed, Porsche-assembled performance saloon; the RS2 would take its place on the production line in Porsche's Rossle-Bau factory in Zuffenhausen in 1994.
At first glance the RS2 looks like any other Audi estate of the time, but closer inspection reveals a number of Porsche touches. Door mirrors and foglights are Porsche 964 items, as are the alloy wheels – a set of four 911 Turbo front wheels, to be exact. The brakes are Porsche branded and shared with the 968 Clubsport, but otherwise exterior Porsche branding is subtly incorporated into the boot and grille badges.
Of course, Porsche's involvement is more greatly felt under the skin:  the reworked suspension sits 40mm lower than standard, while a modified version of the Audi 2.2-litre five-cylinder produced 311bhp and 302lb ft of torque thanks to the fitment of a bigger turbocharger and intercooler, new injectors, a revised exhaust and a revised camshaft. A six-speed manual transmission was standard – a rarity in period and a major contributor to the RS2's usability today.
Performance was considered incredible at the time: with a 0-60mph time of 4.8 seconds, the RS2 was a match for many contemporary supercars. The blueprint for unassuming, highly capable, all-weather performance estate cars had been set – a recipe that Audi would go on to follow without Porsche's assistance in later years.
Like most people, I've never driven an RS2 – it is and always was a rare car – but the consensus seems to be that it lives up to the hype. Those lucky enough to have had a go report plenty of turbo lag but surprisingly modern levels of performance on boost, plus typical golden-era Audi build quality that's only enhanced by Porsche's input.
A brief interview with IndyCar great Dario Franchitti at the NEC Classic Motor Show some years ago revealed he's an RS2 fan and former owner, but also that his own example was stolen and used in a robbery. Nick Mason's RS2 met a similar fate, as did many others – including one example that was reportedly stolen from an Audi dealership and disguised as a Audi 80 TDI for getaway purposes.
Approved by car connoisseurs Franchitti and Mason yet practical, tough and fast enough for discerning getaway drivers: the Audi RS2 is probably the perfect do-it-all solution for any classic two-car garage.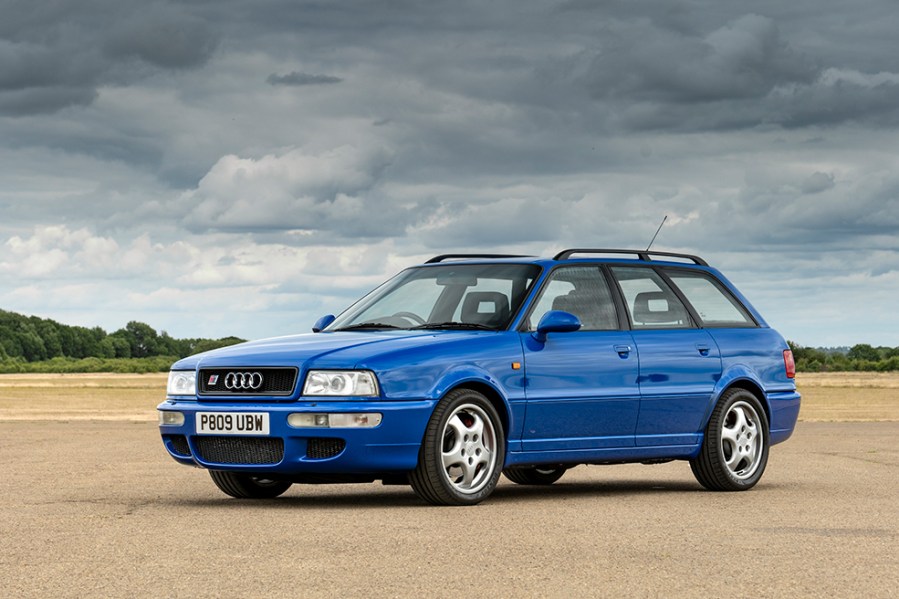 Dream two-car garage: Jack Grover – Videographer
Citroën DS (1955-1975)
No one will be remotely surprised by my top choice, since the DS has an unshakeable spot in any automotive wish list of mine. And I'm not alone, since the DS has its admirers far beyond the usual legion of Citroën-worshipers. People who wouldn't look twice at a GS and would rather walk than drive a 2CV will still find space in their garage (dream or otherwise) for Bertoni and Lefèbvre's 'Goddess'. And it came third in the International Car of the Century poll in 1999 (behind the Mini, a car which I do actually own but wouldn't have in my dream two-car garage – pick the bones out of that!) and regularly tops lists of the most beautiful cars of all time.
The DS has been wowing people from the very moment it first appeared in 1955. Citroën took nearly 750 orders in the quarter of an hour after the covers were taken off, took 12,000 by the end of the day and 80,000 by the end of the Paris Motor Show 10 days later. And at that time people would scarcely have been aware of the big Citroën's advanced engineering and cutting-edge technology. No one outside Citroën had driven a DS yet or even sat inside one. The DS caused a stir on its looks alone.
From its pointed nose, apparently without any grille, past its flowing flanks and panoramic glass, to its teardrop-shape rear end – and not even mentioning its faired in rear wheels and Art Deco rear indicator housings – it was, and is, a thing of strange beauty. It still looks like no other car. Looked at objectively some of it may even be considered ugly, like something dredged up from the depths of the ocean. But as a whole it works, and it works incredibly well. Its low-slung, wide-stance proportions have aged far better than any of the other dumpy, fussily styled saloons from the 1950s. Baring the nose job in 1967 that gave it the faired in headlamps it barely changed and it still looks futuristic. And, because it's a Citroën, it's not style without substance either. That shape gave it a drag coefficient so low that it wouldn't be the industry norm until the 1980s.
And under that skin (non load-bearing and consisting mostly of bolt-on panels…) was all the wonderful engineering that truly makes the DS so special. If it was just a car that looked like something from the adventures of Dan Dare but was sitting on leaf springs and cable brakes it wouldn't have even half the appeal. Here was the first full outing for the famous hydropneumatic suspension (height adjustable, self-levelling…), seen here in its original form before Citroën bowed to pressure and started trying to make it feel 'normal'. Inboard front disc brakes brought into life by 2000psi of hydraulic pressure summoned via a mushroom-shaped button rather than a pedal. A semi-automatic gearbox controlled by a finger-tip lever that falls to one daintily extended hand at the top of the steering wheel. Ah yes, a steering wheel with just one spoke, formed from a curved oval-section pipe. A dashboard made of plastic but with chrome and painted steel sections engraved with chevron motifs. A translucent plastic roof panel. Huge, bulbous over-stuffed seats trimmed in jersey that envelope you like some alien fungus.
Yes, it's all let down by the clunky 1930s-vintage engine under the bonnet. Blame the French tax system and Citroën's overstretched budgets for that. But that gives you time savour all the finery. The DS wouldn't be the same if it had Porsche-like performance to rush around in, even if the running gear would do a very fine job of it. It's something to take time with. It's about the journey, about savouring the details, absorbing the experience and not rushing. It's about relaxing and partaking of the finer, more high-minded things in motoring. And in life.
With an entirely free choice, the DS in my garage wouldn't be a DS at all, but an ID Break – 'ID' being the slightly lower-spec version which lacked some of the DS's star features and the Break being the estate version, famous for its cavernous eight-seater interior, aerodynamic roof rack and two rear number plates. For me an early-1960s ID19 Break in 'Luxe' trim, with the folding rear jump seats, the manual gearbox, Larch Green paint and the optional 'torpedo' front spot lamps would be perfection. But I'd find garage space for any sort of DS if one was on offer…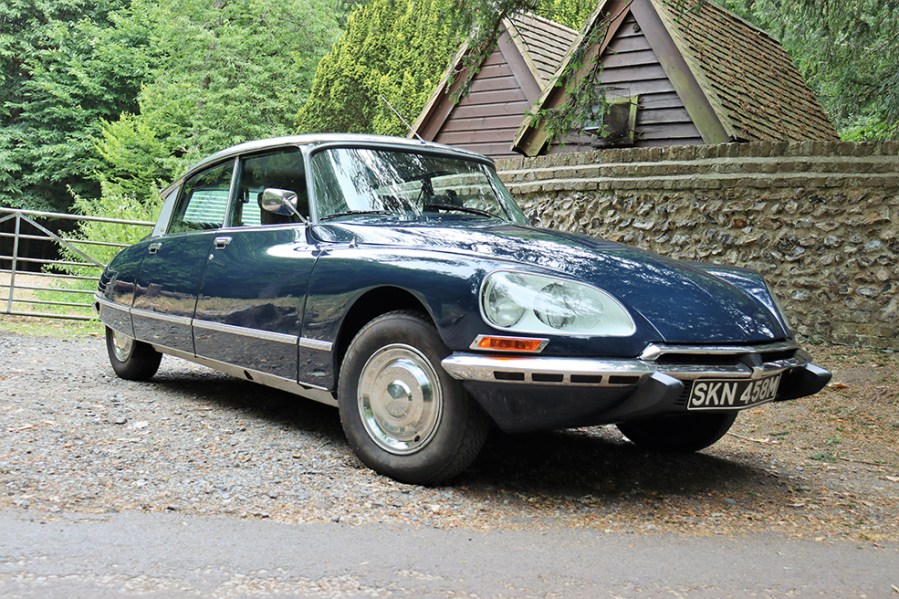 Lotus Elise S1 (1996-2000)
If the purpose of a two-car garage is to cover all the motoring bases, then my second car has to be the complete opposite of a large Citroën estate – something small, simple, quick, with little to no load space and which involves the driver as much as possible in the business of driving. Fortunately, there is exactly such a machine in the shape of the Lotus Elise.
My tastes in cars have always tended towards the extremes – pillowy barges that do all the work for you or lightweight, raw, uncompromising sports cars. Stuff that straddles the two, like hot hatchbacks and coupes, has never really appealed. Which brings me to the Elise. Perhaps slightly oddly given the last couple of sentences because the little Lotus isn't that raw or that uncompromising. In many ways the Elise might as well be a Rolls-Royce compared to something like an Austin-Healey or even a Porsche 911. It's not so much raw as perfectly synthesised. Think of it like a sound recording – your raw, freshly-recorded track (your Austin-Healey 3000…) is very natural and impressive but its full of jagged spikes, blips and scruffy background noise and the levels are all over the place, with the vocal line and melody being crowded out by the bass and the sound of the floorboards creaking as the performers move about. Very authentic, but not great to listen to.
The Lotus is the driving experience after it's been put through a mixer and an equaliser. All the tracks have been separated out, all the levels have been bumped around to the proper place, the spikes and shuffles have been damped away and the creaky floorboards removed. You get the same performance, but everything is given its proper prominence and all the layers of sound build on and complement each other to produce a better effect. That's what driving a Lotus Elise is like and it's a quite extraordinary thing to experience.
Perhaps the most extraordinary thing about the Elise isn't the pace (which, while strong, is unexceptional) or the perfectly weighted and tactile steering (although it's a masterpiece). It isn't the lovely gearchange. It isn't the razor-sharp turn-in or the grip. It's the ride quality. The only way to describe it is 'fluid'. It's like watching oil trickly across a rough concrete floor – it hugs the surface to an almost microscopic level but does so with perfect smoothness. I've been lucky enough to spend several hours with an Elise, driving it vigorously over rural roads in County Durham (a very pleasant way to spend a morning) and I never once found a crest, bump, lump or knobble that confused it.
I suppose in that sense there is a thread connecting my two very different choices – not only do they have excellent ride quality, but they're both the result of manufacturers with very clear and distinctive visions building a car in very specific ways and with very clear characteristics.