Big news in the late 80s and through the 90s, the MPV was usurped by the SUV as the go-to family transport. Here are our favourite modern classic examples
Renault Espace Mk1 (1984-91)
Launched in 1984 and produced for seven years, the Matra-built, glassfibre-bodied Espace was Europe's first full-size MPV, effectively creating a whole new market that other manufacturers were destined to follow. A facelift in 1988 softened the front end a little, while the MkII Espace of 1991 brought a much more curvaceous style.
The original Espace is now a fairly rare sight despite its success when new and very few are offered at auction. You're more likely to find an Espace MkI by trawling the classifieds and looking online.
Find a good one, however, and you'll be the proud owner of one of the most practical cars ever made, with loads of seating flexibility in the bright, airy cabin. An old Espace is never going to be the last word in ride and handling, but there's a certain van-like charm to its character.
Prices have seen little real movement in recent years, making now a great time to buy. And as the car that started it all, the Espace promises to be a hopeful investment.
Fiat Multipla (1999-2010)
In the same way that Renault created the full-size European MPV with the Espace, it performed a similar trick with the Scenic – a five-seater compact MPV with around the same footprint as a family hatchback. Other companies jumped on the same bandwagon, not least Fiat in 1998 with its infamously quirky-looking Multipla: a car that could accommodate up to six adults thanks to its wide stance and three-abreast seating.
No other compact MPV looked like the Multipla, which its critics may say is a good thing. The facelift of 2004 toned things down, but all Multipla models depreciated heavily even by Fiat standards. Today, the earlier, pre-facelift cars retain most originality of design, but their appeal is still limited.
The good news is that the Multipla remains at 'bargain basement' level price-wise. Again, there's little sign of any upward price movement anytime soon, which means you can take your time buying.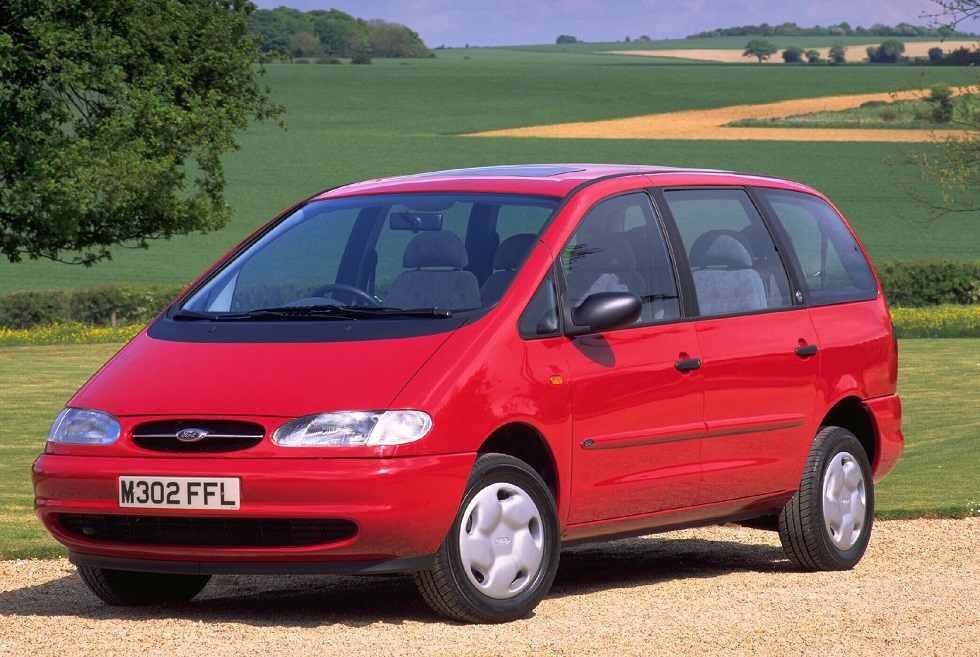 Ford Galaxy (1995-2006)
The Galaxy was the biggest seller among its badge-engineered siblings (VW Sharan and Seat Alhambra) in the UK, and yet the original version is no longer a common sight. In fact, good-condition first-generation Galaxies were so commonly run into high mileages – and then traded in against a more modern alternative – that you'll have to hunt especially hard to find a good one.
The silliest of all Galaxy models was the 2.8-litre V6 range-topper, one of the most desirable MPVs of its day as well as one of the least commonplace. Even for these values are fairly static, and it's likely to be some time before classic buyer demand brings much of an upshift in price.