While its chrome bumpered Forebear may be the poster child of the classic car hobby, the of maligned 'rubber bumper' MGB of 1974 onwards doesn't enjoy quite the same level of adoration.
The car gained its infamous safety bumpers – which are actually made from plastic, not rubber – to meet tightened safety laws in America, a key market for the car. Regulations governing headlight height also meant that the MGB had to sit higher.
Today though – in what seems to be a growing trend in the classic car world – the market is beginning to take notice of what has been an unloved model until now. Such was the widespread distaste for 'rubber-bumper' MGBs, a large number have been modified to resemble earlier models thanks to readily available aftermarket conversion kits. As such, the supply of all-original cars from the mid to late 'Seventies has dwindled somewhat – and as is often the case in the classic car world, increasing rarity has equaled rising prices.
Provided its slightly ungainly appearance doesn't bother you, a rubber bumper MGB offers so much of the original charm of the original with an added layer of extra practicality that makes it an altogether more appealing everyday prospect. Softer suspension and improved seats mean that the car is markedly more comfortable than its predecessors, and while performance may not be quite as eager as in the older cars, a rubber bumper 'B is still capable of keeping up with modern traffic.
Small yet useful upgrades include a better heater and an improved cooling system on later models, but the car shares so much in common with its older self that enthusiasts of the original will be in very familiar territory indeed. Despite its modernised face, this is still a traditionally laid-out British classic that makes for a perfect DIY project – parts support is as close to 100 per cent as you can get, while there is a dizzying number of specialists to call upon should you find yourself out of your depth.
Though retaining the car's original styling and specification is probably a savvy move in terms of future values, the fact remains that a rubber bumper MGB can easily be beautified through the application of a chrome bumper conversion kit: Moss Europe (www.moss-europe.co.uk) sells an off-the-shelf kit for £675 that includes everything you need – just choose a matching grille and valance to go with it and you're away. These days though, especially in light of rising values, CCB's advice would be to embrace the rubbery revolution and prioritise originality.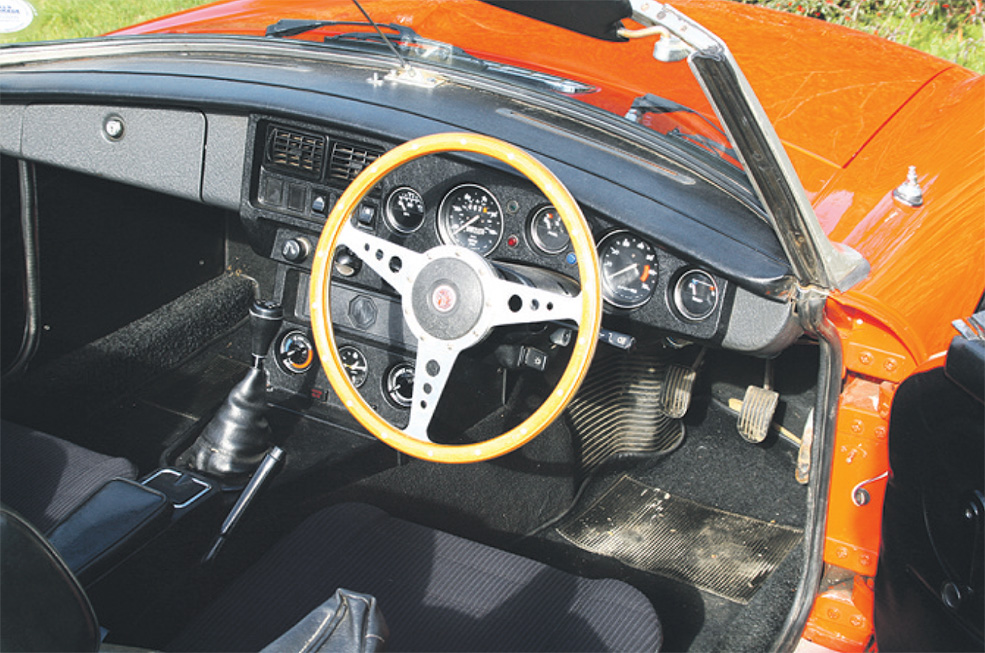 BUYING TIPS
Above all, the continued survival of any 'B (regardless of variant) can be determined by the condition of its sills – including the inners, outers and castle rails.
A great deal of the MGB's longevity stems from its 1.8-litre B Series powerplant – it's a rugged and proven unit with no real weaknesses.
All MGB gearboxes exhibit first motion shaft bearing noise when you dip the clutch; it's a 'foible' which is nothing really to worry about.
As far as the suspension goes, focus your attention on the kingpins. Premature wear will set in unless they've been regularly greased every 3000 miles.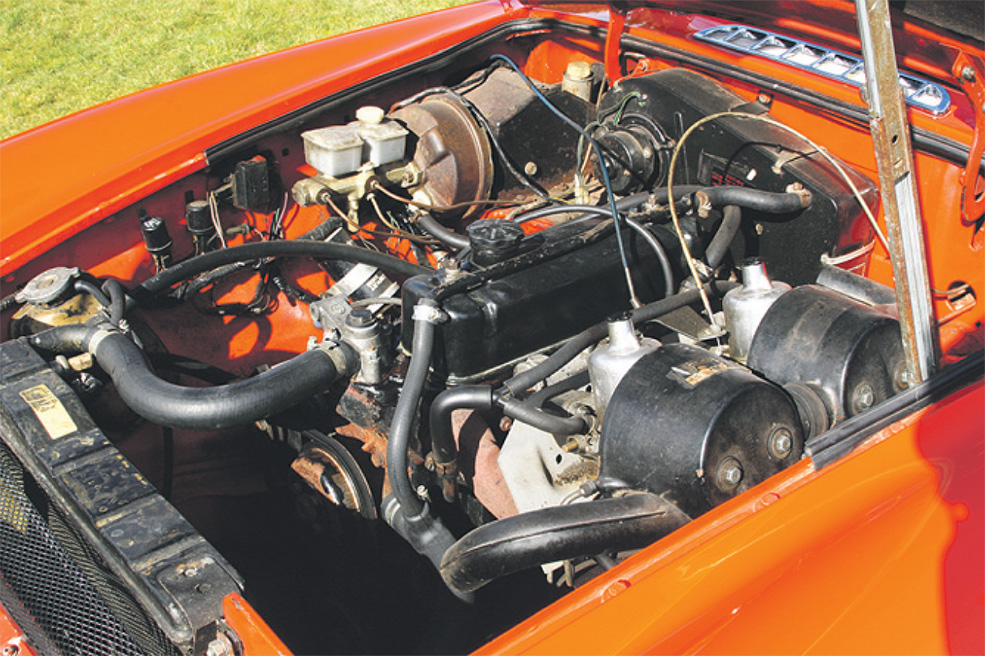 PRICES
MGB Roadster – from £2000 (condition 3) to £7500 (condition 1)
See more CLASSIC CAR BUYER'S GUIDES