ZA/ZB/Varitone Magnette – 1953-1958 
The Z-Type Magnette debuted at the London Motor Show in October 1953, with very obvious connections to the Wolseley 4/44 of 1952 but also with enough changes under that curvaceous skin to make the MG a true sporting saloon that outperformed its stablemate in every key area.
When customer deliveries started the following year, MG were able to boast that their new Magnette ZA was the fastest 1500cc saloon available. It got a little quicker in mid-1956 when the MGA spec was applied to the 1489cc B-series engine, squeezing out eight more horses to see it rise from 60 to 68bhp. Only two months later, the ZB was unveiled with the 68bhp engine, revised gearing and some subtle changes in trim.
Bigger changes could be had by opting for the more expensive Varitone version of the ZB, which had additional chrome trim, usually two-tone paint and most distinctively a larger back window (pictured below left). Production of the Z-Type Magnette finished at the end of 1958, the model going out on a high and still selling strongly.
Despite the best efforts of the rust bug and banger racers since then, there are still enough Z-Type survivors around to mean that you'll have a reasonable choice of cars for sale at any one time. However, it is very easy to get seduced by a car's many charms and overlook potentially expensive flaws, and since it will invariably cost more to restore a poor car than it will to buy a good one in the first place, it pays to buy with your head rather than your heart. So we enlisted Paul Batho of the MGCC's Magnette Register to help guide us through the main points to consider.

Like the majority of cars from this or any other era, your main priority is the condition of the body – repairing this is what soaks up the time and money, whereas there are few real worries about the mechanical components. And while there is no single rust spot that would mean a car is terminally ill, some repairs are more difficult than others. For example, the front hangers for the rear springs are a complicated bit of the car's structure, and they are often rather cheaply plated over to get a car through the MoT. (Magnettes may now be eligible for MoT exemption, but that doesn't change the point!) It takes time and expertise to take a badly rusted car back to sound metal in this area, build it back up and make sure everything is aligned.
Sills, comprising an outer panel that fits onto a structural box section running between the wheelarches, are vulnerable to rust just as they are on any classic and the whole lot can corrode pretty vigorously, along with the floor it is attached to. Again though, it is possible to repair this as you can get all the sections you need, it is just a question of how much time, effort and money you are willing to put into it. And badly executed repairs will show up in poor alignment of the doors, not helped by the fact that the B-post can rust through at the bottom so if that is floating, it has to be reattached properly.
While you are checking the alignment of the doors, open the rear ones and inspect the curved section of rear wheelarch that this reveals. This is vulnerable to rust because it is double-skinned until about halfway down. Check too around the rear wheelarch and the bottom of the rear wing, where again there is double skinning. Door bottoms rust too, but repair panels are available.
At the front of the car, you often get corrosion where the apron behind the bumper is bolted to the bottom of the front wings, and where it bolts on under the radiator. The front wings themselves rust all around their bottom edges, and then there is a seam along the top of them that goes diagonally from about halfway down to the top of the headlight which is another common rust spot.
You generally need to treat a shiny, recently repainted car with caution to make sure that the repairs have been made properly rather than simply filled and sprayed. The upper half of the car is generally OK, though the windscreen frame can corrode wherever water is able to collect under the screen rubber – any rust bubbling up from under the rubber is a warning signal.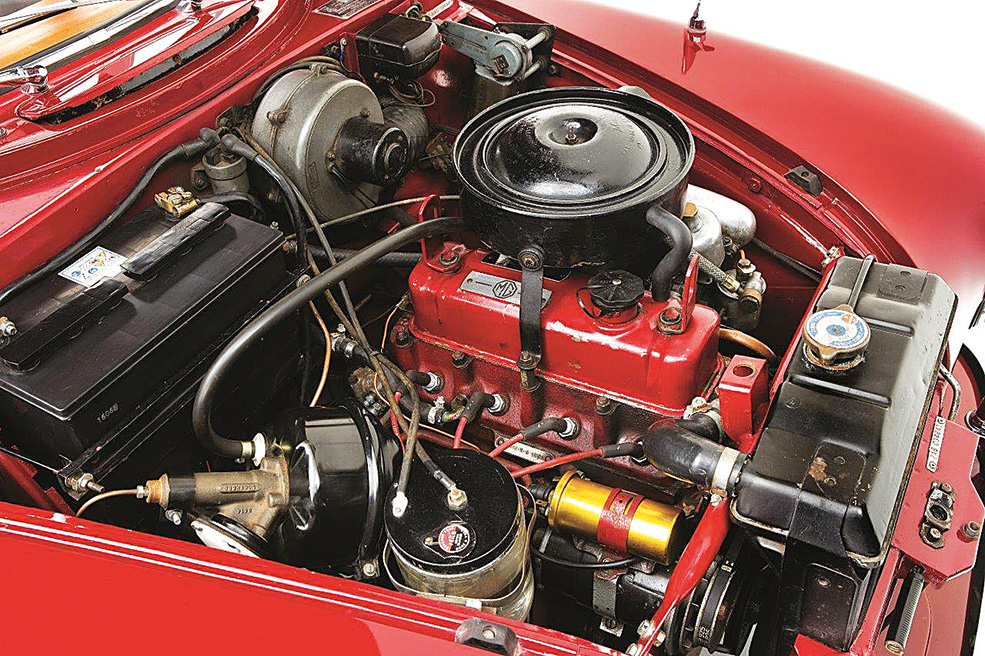 Fortunately repair panels are available for all the common rot spots, and they can be made to order by John Shorten. That is in contrast to some other spares which tend to be made in small runs, so it is always best to grab those while they are available even if they then sit on your shelf for a while.
On a Magnette, the chrome plays a big part in the model's charm, with a prominent grille, large bumpers and more. The quality of the original chrome was good, and if you are not looking for perfection then you can still buy a car with good and very presentable original chrome. The bits that tend to suffer most are the mouldings such as the boot handle plinth and door handles because they are made of Mazak. You can get replacements, but costs add up – budget for example £150 for a door handle or £850 for a full bumper set in stainless steel rather than chromed steel.
After body condition, the state of the interior has to be your next priority. This is luxurious and upmarket, so it is expensive to bring a tired one up to a high standard. It may cost up to £3000 to reupholster in new leather for example, though smaller repairs may be possible, and dry but unbroken leather can be revived with a suitable reconditioning kit. The woodwork is DIY repairable if damage is limited to the veneer lifting or the colour fading, though you'll struggle to get a concours finish. Fortunately there is a reasonable supply of secondhand wooden trim if things have gone beyond the stage of easy repair.
After all that, it is a relief to get back to the mechanical aspect. The B-series engine is famously tough, and generally if it is looked after and the oil changed regularly, it will last almost indefinitely. When it does eventually get tired, you can rebuild it or use this as an opportunity to consider an upgrade. Period mods were available, but a bigger 1622cc B-series from an MGA/Oxford/Cambridge or the MGB's 1798cc engine is the simplest route to more power. The three-bearing engine is the easiest because the Magnette sump will fit onto this. The tappings for the mounting bolts are in a different place on the five-bearing engines, but it is possible to get a plate that converts a five-bearing engine to take a Magnette sump, or you can cut and shut a Magnette and an MGB sump if you are a competent welder.
The rest of the running gear is strong, but a standard MGB engine does up the power by around 50%, so you might as well take advantage of that by doing other modifications. The most obvious of these is to fit a higher ratio diff – this is a fairly straightforward lift from an MGA, a Farina Cambridge or an MGB, and there are different ratios for each of those. The banjo axle MGB diff will be the cheapest, and that bolts straight in.
What you do with the gearbox is a bit more complicated. The Magnette only ever came with four speeds, and the standard unit is as rugged as any other and pleasant to use. However, it was designed for an era in which there were no roads where you could sit at 70mph for any length of time. As a result, in a standard car you will be conscious of the engine revving once you get over about 60mph – on a ZA for example it will be doing 4000rpm at 60mph.
As well as the diff options mentioned previously, the MGB overdrive gearbox can be made to fit with some modifications to the transmission tunnel. However, those mods are hardly noticeable once done, and though the gearstick will exit very slightly further back, it is still well placed. The alternative is to fit the Ford Type 9 gearbox. Both of these give much better cruising on the motorway, and the MGB engine should still be able to pull a 3.9 diff without being particularly sluggish.
The original drum brakes are effective if set up properly and in good condition, though parts are not MGB-cheap – an exchange master cylinder costs £240 for example. They will require more effort than a modern car though, and a lot of people fit a servo, often from an MGB, to reduce the pedal effort. Other upgrades include a front disc conversion using a combination of MGA and MGB parts plus a purpose-built caliper mounting.
Suspension and steering are among the Magnette's strongest points and a good Magnette should have sharp and precise steering with no slack in the system. In some ways it was ahead of the later MGB in that it had telescopic dampers all round. The front and rear are well tied in too, so the car handles well as standard and people tend not to do much in the way of modifications. You can fit a front anti-roll bar, which is worthwhile for reducing body roll and improving turn in, but not essential.
The Magnette is a very easy car to live with. Inside there is plenty of room for four adults – rear leg room does get squeezed if you have the front seat right back, but in practice four reasonably sized adults should be able to travel in comfort. The ZA and ZB have a fairly small back window and the C-pillars are large, so it is worth having wing mirrors to avoid the blind spots these create, but visibility is generally very good.
On the road you will notice very little difference between the various models. In theory the ZA has slightly less power than the ZB and Varitone, but in practice so many of them have been upgraded or modified that it is quite difficult to find an unmodified ZA these days. Besides, after 60+ years the difference between any two cars will have been eroded through use, maintenance and repair. The basic advice remains: buy the best car you can afford, with body condition being more important than mechanical.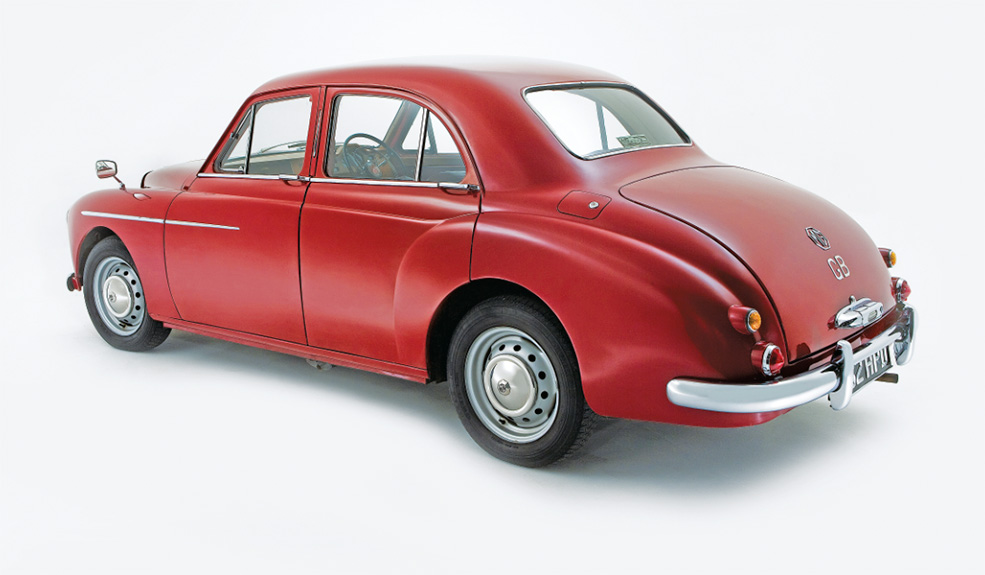 WHAT TO PAY?
Prices have been rising sharply in recent years, pulled up by the general inflation of asking prices for desirable classic cars across the board. Stephen Tickell of the Magnette Register reckons our £10k price point should be enough to find you an example in a private sale that may require slight cosmetic attention, but should be very tidy. He also says that modifications such as MGB engines, five-speed gearboxes and disc brakes are common and may increase the value, although not dramatically. In fact, unlike many other MG models there are very few practical mods which would actually reduce the value of a Magnette, although non-standard colours tend not to be so popular and may dampen the value a little.