In this Market Trends we look at three front-wheel drive Escorts; the Mk3, Mk4 and Mk5…
Escort Mk3 (1980-1986)
The Escort was one of those cars beloved by its owners and was the shining example of why people were Ford people. The mk3 was a brave thing then, being front-wheel drive and of the new, squared-off three-box design. But it was developed by no half measures, and the rally-proud Ford owners were quickly impressed with its agile handling, spritely engines, and clever packaging. It went to the top of the class, competing with the equally impressive Astra and the best, but still not quite there, efforts from Japan. Selling in droves through fleet managers and private buyers alike, the Escort was beloved once again – and the sporting heroes lived on with XR & RS badges.
As you would expect, or likely know, these fast Fords have long been desirable after their fleeting stations in the showrooms. Today, an early carburetted XR3 can go for as much as £20,000, an XR3i not far behind it – despite performance, and an RS Turbo over and above. Quite staggering from these models' £5000-£10,000 range only 5 years ago – when they were still considered a bit pricey to some.
The wider range is benefitting from this growth too. Since 2014, average prices for the Mk3 Escort have doubled, even tripled. There is little point in the enthusiast trying to find a good Escort for less than £2000 today, and even slight changes in specification can command significant premiums. A 1.6 litre engine, Ghia trim, or cabriolet body can ask at least £500 on a likewise equipped car. Low numbers remaining and the legacy of the Mk1 & Mk2 classic prices are playing to its favour, unless you want to buy one.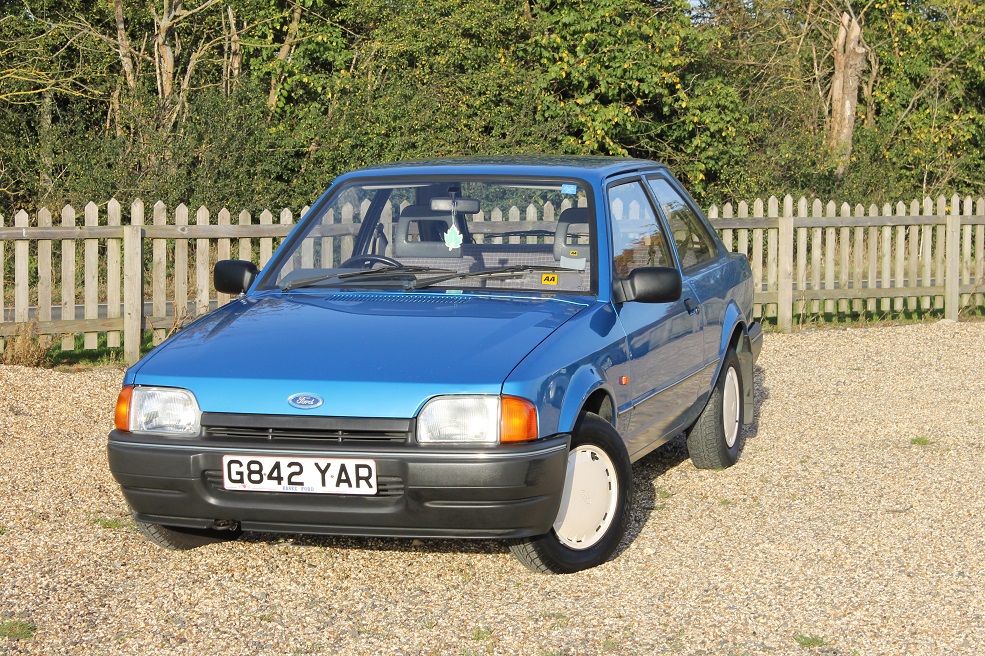 Escort Mk4 (1986-1992)
The Mk4 came along 6 years later and was apparently very similar. Rounded edges and modernised interior kept it up to date, while largely the same engines continued service in a mechanical package that was proven effective. Not revolutionary, but such were the Escorts' competitive strength and hold on the market that playing it safe this time worked.
Plenty sold and therefore plenty remain today, being that much newer than the Mk3. Prices are suppressed somewhat by supply, with a 1.6 Ghia being easily affordable for a grand or so, although they are noticeably on the up. Those watching the market over the last 5-10 years will have noticed that the bottom of the market has lifted, scruffy cars increasingly done up, and rejuvenated examples selling for multiples of thousands. XR3i and RS Turbo models are nearly as desirable as Mk3 cars and consequently ask nearly as much – over the past decade RS Turbos have climbed from below £10,000 to £15,000, some even asking around £20,000 today.
The whole market is on the move, but the difference with the Mk3 is that there are still some stark bargains to be had in good condition. Specification and trim aren't quite yet so important, and it seems that only the performance models are driving up prices for now.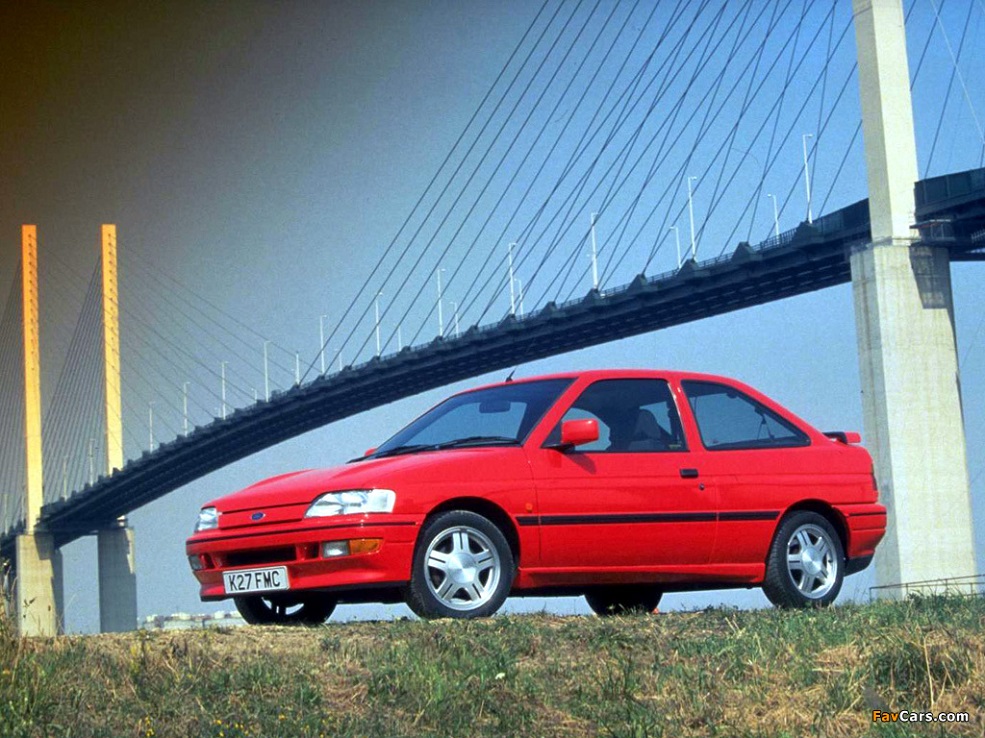 Escort Mk5 (1990-1996)
The difficulties of living up to a name proved too cumbersome for the Mk5 Escort. It seemed as though too many laurels were rested upon, and a reputation for poor build quality of the early examples plagued the range until the end – and arguably spelled an early end for the Escort name. It took enough years to fix the Escort after its initial release in 1990 to have the decision set – the next big C-segment car would be called 'Focus'.
But that apparently hasn't stopped people buying them today. There is a growing appeal for these cars, their image once frequent on the roads and now fading away, as a point of retrospect if nothing else. Despite the Mk5 being a bit of a dud, Ford were, as ever, supremely clever in its marketing and this effect continues today. XR3i and RS2000 models in particular are being increasingly snapped up by keen enthusiasts of the 1990s performance hatch genre, and unusual models such as the 4×4 RS2000 generate quite a bit of interest in modern-classic circles. Then, of course, there is the RS Cosworth which has recently enjoyed a wave of growth that's taken it into six-figures, even if its identity is somewhat of a conspiracy.
Nonetheless, as when new the Escort range is being pulled up by the image of the sporty models. Slight premiums are starting to take hold for Zetec-powered ones, but the remarkable abundance of low-mileage examples is maintaining a ceiling of around £2000-£3000 across the standard range. Still, this is up a good 70% or more over the last five years.