The Land Rover Freelander defines the small SUV sector arguably prompted by the Talbot-Matra Rancho. But it faced interesting competition in the mid-1990s. 
Land-Rover Freelander
The Land Rover Freelander has come to define the small SUV class – upon its launch it was a smash hit. Originally developed as Project Odin, the plan was for a Rover-branded car in the style of the Talbot-Matra Rancho, and a sturdier four-wheel-drive derivative with Land Rover badging. Ultimately, the marketing people decided that the Rover was unlikely to sell, and plans pressed ahead for the Freelander to be a Land Rover project alone. Launched with the choice of 1.8-litre K-series petrol and 2.0 L-series diesel, the range soon developed to include the 2.5-litre KV6 and a variant of the M47R diesel adapted from BMW.
There were three body styles; a five-door suitable for families, a three-door Hardback for the off road enthusiast, and the oddly positioned Softback. The Softback utilised the standard hardback body, but with the roof panels missing. Instead, you had what amounted to a tent on the back with two glass panels above the front seats in the style of the Rover 200 Coupe. Softback sales were slow, and this model is not desired today.
While values don't seem to be moving much if we analyse the last four years, on a month by month basis the market for Freelanders seems unstable. Some months show strong values, whereas others suggest a market slump. We'd wait for the market to stabilise before considering a Freelander as an investment.
Honda CR-V
You have to wonder whether Honda was sneaking a look over Rover's shoulder in the latter stages of their joint relationship – after all, the CR-V bears a remarkable resemblance to the Rover side of Project Odin. And with Rover having abandoned that sector in favour of a more serious SUV, it's only natural that their former bedfellow would want to capitalise by launching a soft-roader of its own. And in 1995 it did just that; beating Land Rover to market by two full years.
Power came courtesy of a 2.0 derivative of Honda's famed B-series four-pot as found in the Integra, with a five speed manual or four speed manual box. Production ceased in 2002, making way for a brand new CR-V which proved equally popular worldwide. The CR-V was produced worldwide, though the majority of UK cars originated at the company's Swindon plant in the UK.
CR-Vs don't often come up at classic auctions, but the market has strengthened over recent years nonetheless. Four years ago the average CR-V might have been a £1500 car, but buyers are waking up to their charms and to their unique position as an Anglo-Japanese SUV with rareness on its side. These days you're more likely to have to spend £2500-3000 to get something worth having – we'd buy now to avoid missing out.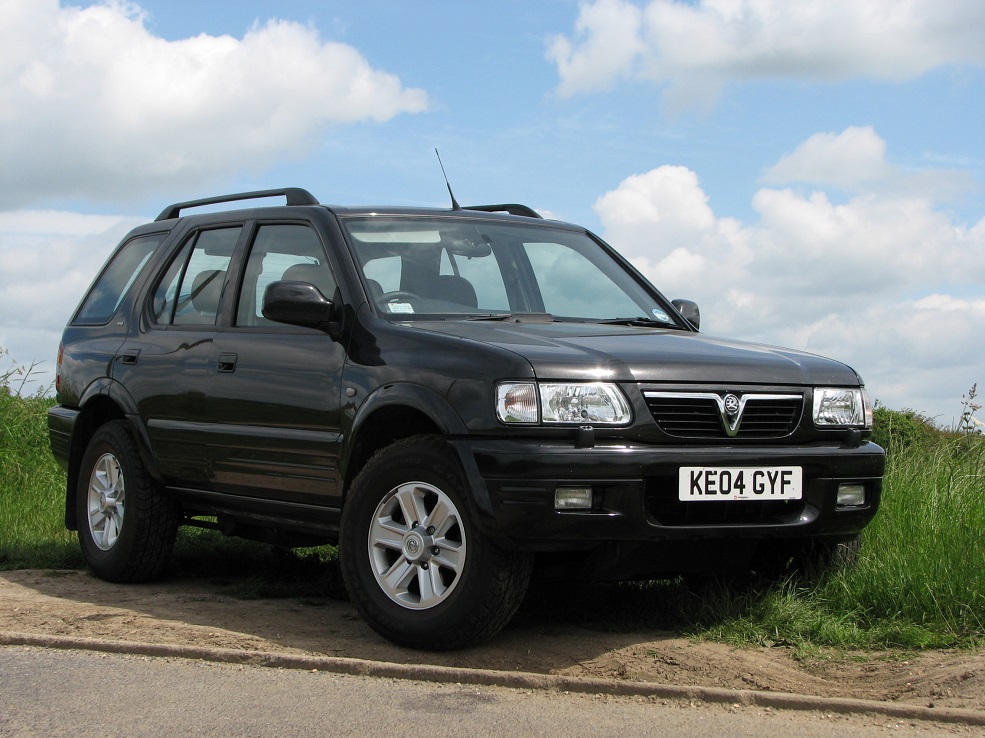 Vauxhall Frontera
Based on Isuzu's MU, the Vauxhall Frontera was meant to capture the small SUV market in the UK almost before we recognised it existed. Unfortunately, power courtesy of an asthmatic Vauxhall Cavalier engine and frequent low pollings in the JD Power Customer Satisfaction survey meant that fewer Fronteras were sold than the model deserved, and that when Land Rover launched the Freelander it effectively cleaned up. Production ran from 1998 to 1998; when a new Frontera was released.
Most highly valued are five-door cars, as they're useful fot the school run still. Greenlaning enthusiasts will prefer the three-door's shorter wheelbase, though Fronteras aren't the most popular small SUV among greenlaners. We'd choose a five door in a dark metallic, and enjoy
Prices are – understandably – seasonal, though you should be able to secure a decent example of either three or five door for around the £1500 mark. It's certainly not a car to invest in yet, prices are at an all time low though given the scarcity at auction, this might be more a reflection on the quality of recently available Fronteras rather than an indication of the market as a whole. Within recent years (until this slump) prices remained stable.