Having lost its pre-war status as a performance car nation, France's car makers went on to challenged the establishment through more modest means. As the Alpine marque is revived for 2018, expect its past models to increase in value…
PEUGEOT 205 TURBO 16 (1984-1985)
Group B rallying homologation resulted in some unusual takes on the supercar genre. Sharing little with the Gerald Welter-styled hatch which saved Peugeot's bacon in the early '80s, the 205 T16 was, in effect, a detuned rally car with performance to match a contemporary Porsche 911. Mid-engined, turbocharged and four-wheel drive, just 200 were built in accordance with FIA regulations – rivals Audi, Austin-Rover, Ford, Lancia and Renault similarly obliged.
Ferociously expensive at the time (quoted at £27,000 in a 1985 Peugeot advert) , most 205 T16s went straight into the hands of well-heeled collectors; that the T16 was a rally superstar did the 205 GTI's image no harm at all. With the values of the latter now firmly established, T16 prices appear to have hardened around the £150,000 mark. Two Bonhams Quail Lodge auctions, one in 2016, the other held this year – hammered away two immaculate T16s at £147,342 and £147,372 respectively.
Very few 1980s supercar slayers could cope with a rutted farm track like the T16 did – alas, with just five examples built, values for the Aixam Mega Track have yet to be established.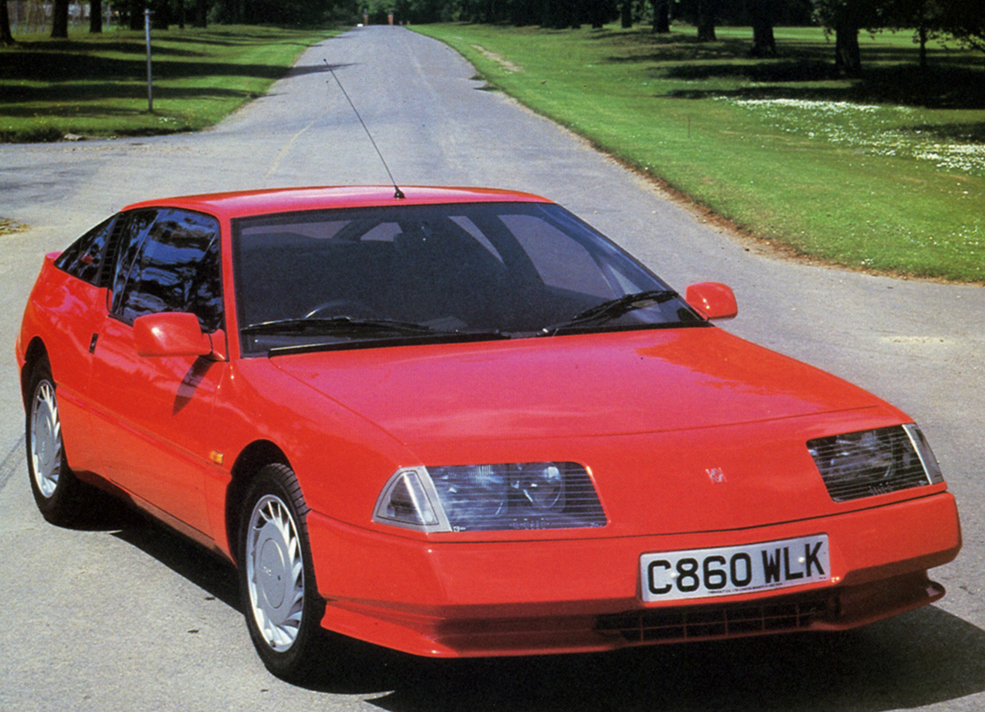 ALPINE-RENAULT GTA (1984-1991)
Misunderstood and grossly underrated, the Alpine-Renault GTA range cemented the Dieppe maker as a builder of fully-fledged sports cars, continuing a long held history of Porsche 911 antagonism stretching back to the A110. With comprehensive 2+2 accommodation and a Peugeot Renault Volvo (PRV) V6 hung over the rear axle, Porsche comparisons were inevitable; right hand drive sales commenced in the UK in 1986.
The first Alpine released under Renault's tenure, GTAs were available in normally aspirated and turbocharged form – and prices, for the meantime, remain affordable for the performance the blown models offer. Casting around the internet, we found six cars from a roadworthy £6800 GTA Turbo on Car and Classic, via a pair of £7500 and £7850 cars advertised by specialist Alpine Autos, through to a concours limited edition Le Mans model listed for £42,000 at an Italian dealer.
MVS VENTURI (1987-1996)
Little known outside its native France, the cars of Manufacturers de Voitures de Sport (MVS) had grand ambitions for national supercar pride.
Founded by two erstwhile staff members from Heuliez (the firm also responsible for the Alpine-Renault GTA's backbone chassis), MVS produced a range of mid-engined supercars powered by the PRV V6 in various states of tune; 160, 200, 260 and LM editions followed between decades.
Advertised as better made and more luxurious than the cars from Dieppe, reviewers agreed. Sales in the UK, stymied by high asking prices and limited pedigree, were limited. Prices for cars – we could only find figures for 200 Coupes – varied between £12,000 and £15,000; one such car sold for £15,680 at Historics' Brooklands sale in May this year. A 200 sold for £14,000 via Pistonheads Classifieds in 2013, and Belgian dealer Beau-Car is currently asking €49,000 (£43,150 at current exchange rates) for a concours, low mileage 200.
VENTURI ATLANTIQUE (1996-2000)
In effect a heavily reworked MVS Venturi 260 APC (Avec Pot Catalytic – With Catalytic Convertor), the Atlantique updated the earlier car's styling and reduced its kerbweight to stay competitive.
Still using the PRV V6 as its power source, 260 and 300 bhp variants were offered during its four year, 700-car career, eventually cut short by company bankruptcy.
The Market tracked the prices of 15 Atlantiques between September 2014 and February 2015; prices remain firm at around £35,000.