Triumph Spitfire (1962-1980)
The Spitfire is a throwback to the typical petit British sports car aimed at the enthusiast who wanted to have fun. It's a Le Mans class winning, stylish sports car with a good following today. Fun to drive, quick in a straight line but a tendency to skip into hedges on corner exit earned it the "grasshopper" nickname. Today, the "skippy" rear end can be fixed easily enough making for a delightful summer sports car.
Prices for a full restoration project can start at as little as £1000, but we'd recommend starting at around £2500 for one if better condition. This will still require some restoration work, mind. Good working examples start at around the £3500 mark with the very best examples climbing up to £8000.
According to price aggregator The Market, prices have somewhat inclined over the past four years, but nothing substantial.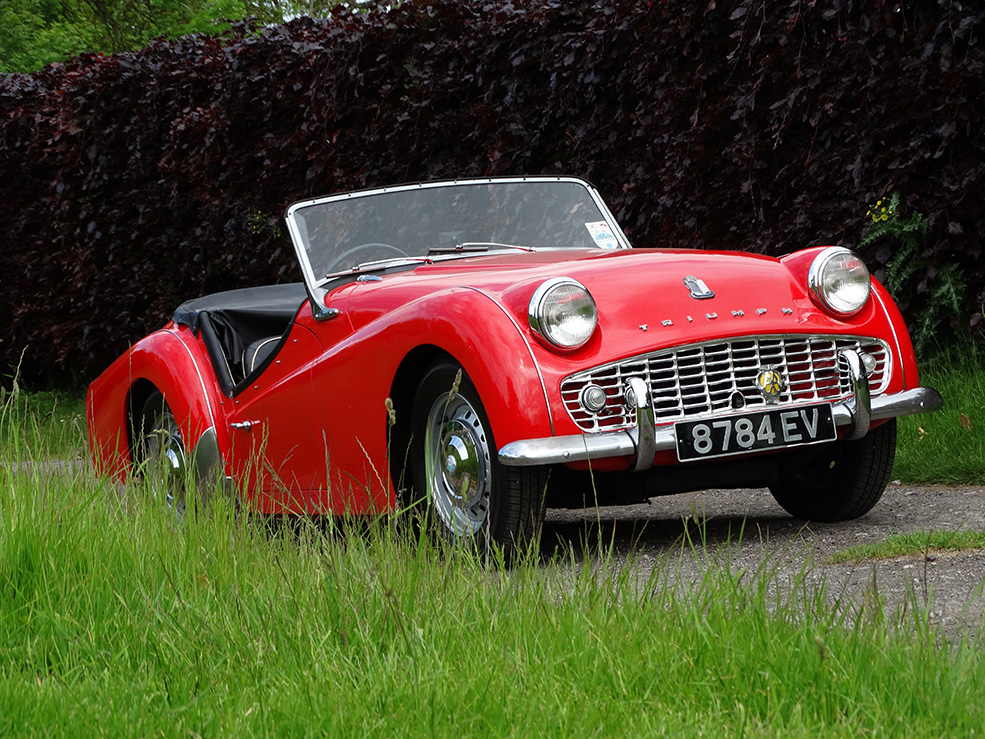 Triumph TR3A (1957-1961)
Beautiful to look at, quick and fun to drive but difficult to restore would be an apt way of describing the TR3A. That being said, with specialists like TRGB offering full restorations, the latter needn't be too much of a woe. The TR3 became better known as the first road-going production car in Britain to be fitted with disc brakes as standard.
It was built mainly for the export market, with the ratio sitting at roughly 1:30 for import versus export. In total, it is thought that just 1900 models were built for use in Britain; as a result, you'll see a large number of exported cars for sale now in the UK, having been re-imported and registered to the UK. Check the history of these cars and whether they may have been affected by bad weather conditions.
The TR3A was the last in the line of beautifully curvaceous Triumphs before the more wedge-like styling that we've come to love took over. Today, you can expect to pay close to £20,000 for a car that is in need of light recommissioning. Those that have been subject to recent restorations demand higher prices at around the £30-£35k mark. The very best cars that have been restored to a top standard require budgets of close to £50k. As a result, the margin for movement is substantial as it all depends on what work has been carried out by the previous owner. Prices have climbed over recent years, with the top examples being available for around the £30k some five years ago.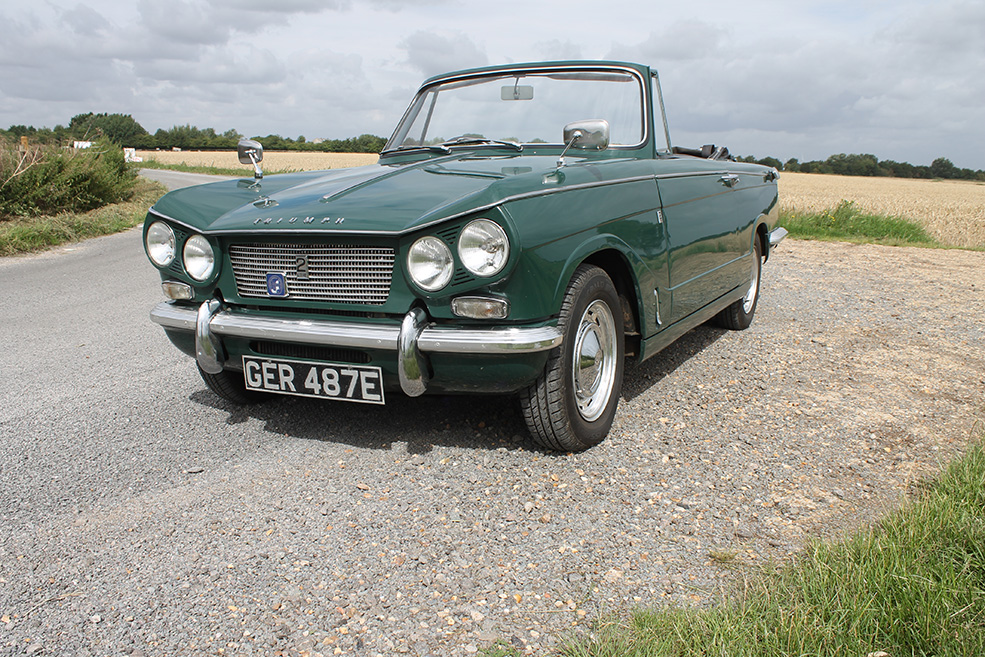 Triumph Vitesse (1962-1971)
The Herald range may well have been old-fashioned by the standards of its competitors but its simplicity worked to Triumph's advantage; the separate chassis construction enabled the firm to produce the car as a saloon, convertible, estate and even a van.
It also allowed Triumph to address criticism of the Herald's mundane performance by installing the firm's straight-six engine, initially in 1600 form and then from 1966, the 1998cc unit shared with the 2000 and GT6. Running twin Strombergs, this was good for 95bhp.
Of course the uncomplicated nature of these cars made them DIY-friendly too, the flipside of that being that so many have been the subject of amateur restoration over the years.
Today, Triumph prices are varied depending on levels of restoration. If you fancy yourself a project, you can expect prices to start from around £3000, with running examples in good condition hovering around the £6-£9k bracket; very good cars are bought for no more than £11,000. Interestingly, these prices have pretty much flatlined for the past three years.