Car-based commercials remain an affordable route into historic vehicle ownership. From an all-star cast of pickups, which offers the biggest bang for your buck?
PEUGEOT 504 PICKUP (1970-1993)
With the 504, Peugeot was merely picking up from where it's seminal 404 left off. For the money, the 504 pickup – which took 10 years after its 1970 launch to be offered with right-hand drive – was more than competitive, with a 1.2 tonne payload and a diesel engine option beloved of tradesman and farmers the length and breadth of the country.
That it lived long after the 504 saloon was replaced was no surprise; the less fickle commercial vehicle sector bought pickups on their abilities rather than creature comforts, tending to replace fleet assets when they became uneconomic to repair.
Unfortunately, that's the rub: like all the pickups in our segment, most were worked to death and rotted away. You're most likely to turn up a well-used diesel in the UK – of course, if your search were to be widened, there's no reason why an earlier 504 pick-up couldn't be sourced from France, which opens up the possibility of snagging a four-wheel drive model converted by off-road specialists Dangel (for when the limited-slip rear differential of a 504 pick-up isn't enough).
Trawling through eBay and Car and Classic threw up a range of asking prices – from a £540 welding project to an immaculate £8500 motorhome. A very late 504 pickup (built in 1993 but registered in 1994) was recently made available on Car and Classic for £1750; splitting the difference, a fully restored left-hand drive petrol example could be purchased overseas for a currency converted £6623.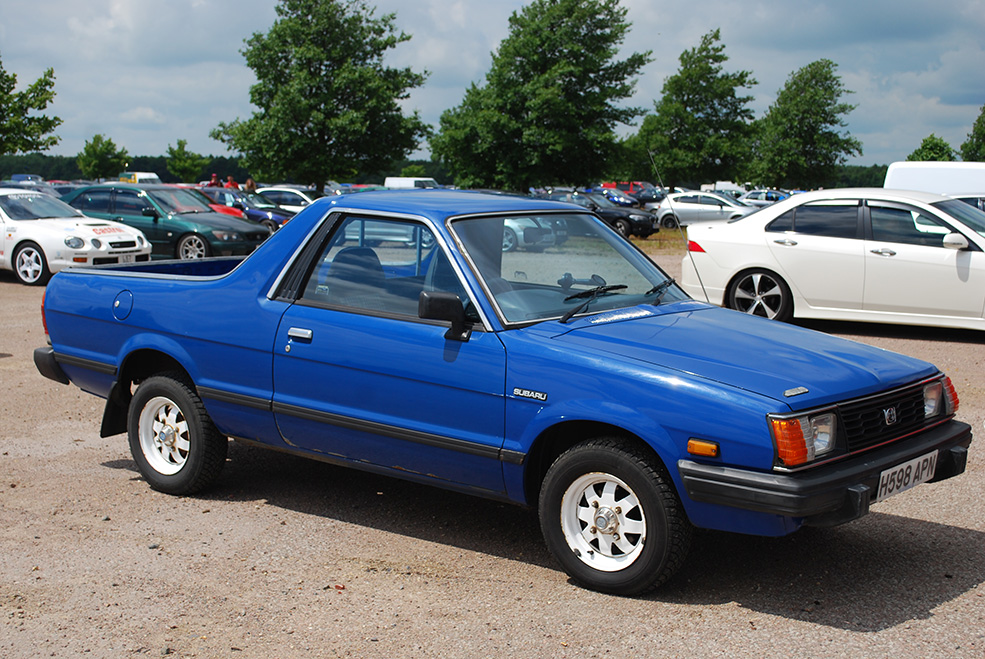 SUBARU MV 284 'BRAT' (1978-1994)
Sold as a cheap four-wheel drive farm hack in the UK, and a lifestyle accessory in the US, the L Series/1800 based MV 284 became synonymous with agriculture almost as quickly as it rotted away.
Subaru Corporation's (nee Fuji Heavy Industries') image was very different in the Eighties and early Nineties; before the Impreza conquered hearts and minds on the rally stages, its pick-ups and cars (up to including the Legacy) were second only to a Land Rover for field work.
Worthless for years, a renewed interest in the Subaru marque has slowly driven prices up, with survivors stockpiled regardless of condition. Basket cases are cheap: witness a pair of likely parts donors selling on eBay recently for £255 and £400 respectively. An MoT borderline project went up to £1430 – and this is about the starting point for a rough-but-roadworthy MV 284. Scrolling back through eBay's completed listings and prices rise steadily the later and more presentable you get.
The last 1994 MV 284s (on L plates) fetch the highest prices – at least as far as eBay goes. £2082 and £2550 were the top results for the MV 284 that we could find; perhaps as the youngest surviving examples of a now sought-after model explains the high bids!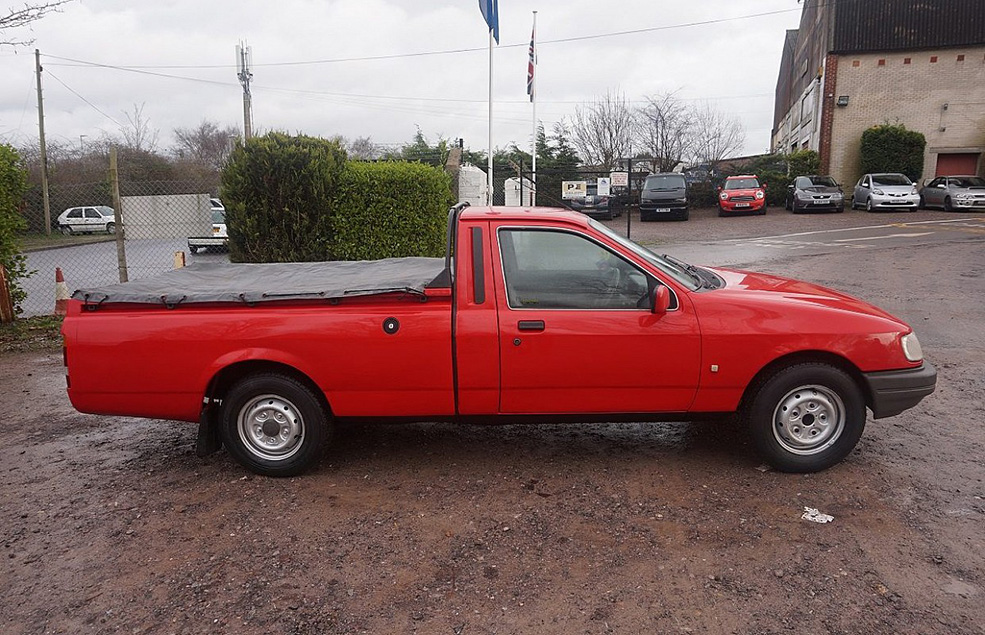 FORD [SIERRA] P100 (1988-1993)
As prices rise for run-of-the-mill Sierras, could this be an alternative point of entry? Values are already diverging for the earlier Cortina-based P100 – and with the old Ford market the way it is, a solid P100 would make for a shrewd investment. Perhaps not a headline grabber, but a well-established means of at least making your purchase price back without difficulty.
Cheap and easy to fix, a chaotic and short-lived racing series only added to the P100's appeal. Fondly remembered by the trade, sentimentality has clearly affected asking prices, too: the cheapest projects we could find on eBay went for £677 and £702. Values of late cars seem the hardiest; witness a pair of 1993 P100s offered for 2495 and £2750 respectively.
Away from the eBay feeding frenzy, South West Vehicle Auctions (SWVA) stood out as quite the hotbed for P100 patrons. An average condition petrol managed £800 last year, and a better diesel example was hammered away for £1750 before premium.