The Audi Sport sub-brand flourished in the 90s, with seemingly every model gaining a fast variant. Here are our favourites
Audi RS2 (1994-1995)
Audi's B4 80 was worthy, if a bit bland – until Porsche got involved. A collaborative effort between Stuttgart and Ingolstadt, the result was dubbed RS2 and used evolved versions of the Quattro's all-wheel-drive and five-cylinder turbocharged engine. Boasting a 911-beating 311bhp, the heavily-modified engine got this family estate car from 0-60 in 4.8 seconds and was faster 0-30mph than a McLaren F1 or Jacques Villeneuve's period F1 car!
Huge Porsche-sourced Brembo brakes, suspension lowered by 40mm and Porsche Cup wheels nestled under aggressive flared arches, completing the package. The RS2 was highly-praised by period journalists for its performance and handling, but you paid for it; the £45,000 pricetag was the same as Honda's NSX and Porsche's own 964-generation 911.
Its halo car status, limited production – 2891 total, just 180 in right-hand drive – and heavy Porsche affiliation means the RS2 has long been highly-prized. Even during the recession, a tidy example would command £14,000-£17,000, but as the genesis of Audi's now iconic RS brand, those figures have skyrocketed. The best needed £30,000 in recent memory, but RS2s are now fully fledged collector's items and you'll be lucky to find one for that money now – especially if you want a Nogaro Blue exmaple.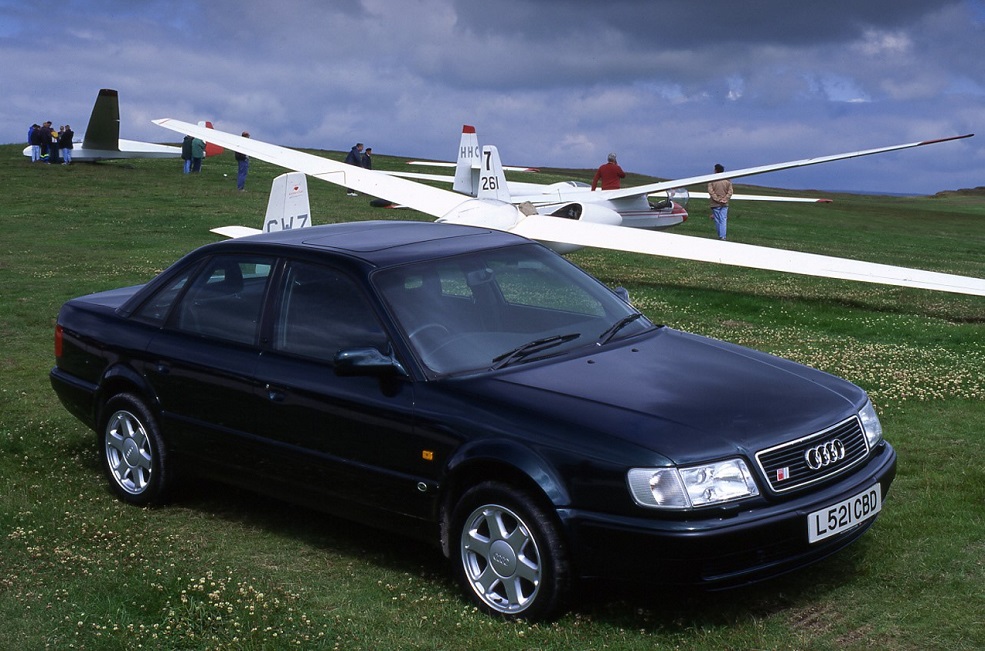 Audi Sport S4 'C4' (1991-1994)
Noting the popularity of sporting BMW and Mercedes saloons, as well as their own Quattro, Audi decided to spice up the revised 100. Dubbed 'S4', the hotted-up saloon sported a turbocharged 2.2-litre five-pot and made 227bhp with the help of Bosch's Motronic fuel injection. Aided by Audi's quattro – lowercase if not referring to the '80s coupe – all-wheel drive, the S4 hit 60mph in 6.4 seconds. BMW's 530i was left behind in the dry, let alone the wet; the Audi was a "formidable driving machine in all conditions", according to CAR. Costing £34,000, the S4 came at a premium but the extra performance and tech over BMW and Mercedes put the wind up its rivals.
Subsequent generations of S4 and S6 (along with ballistic RS4/RS6 evolutions) took the fight to Stuttgart and Munich and even today, the fight is three-wide. The S4 helped cement Audi's place in the market and serves as an early example of Audi's now dominant sporting models. Audi's heritage models are appreciating these days, so the often-forgotten C4 S4 is a sure-fire investment.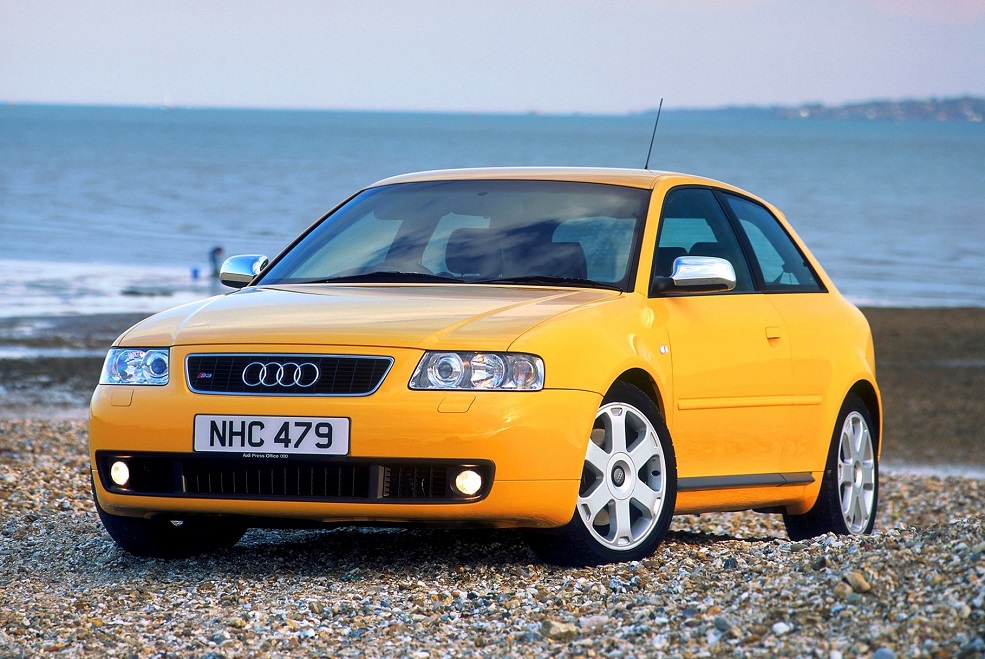 Audi Sport S3 '8L' (1999-2003)
Keen to get a foothold in the recovering hot hatchback market – and introduce a smaller Audi Sport model – the first generation of Ingolstadt's Golf-based A3 gained a sporting variant in the S3. The S3 used Volkswagen's Haldex four-wheel-drive system as opposed to Audi's quattro, wherein computers detect a loss of traction and send power to the rear as required. In normal driving, the S3 is front-driven, but with 207-222bhp on tap, it remained plenty exciting. Sitting above the Golf GTI in performance and stature, the S3 sported 17-inch wheels, leather Recaro seats, traction control and plenty of toys to justify its £27,000 pricetag; hardly £1500 less than a BMW 328i.
A hot hatch with an air of upmarket premium about it, the S3 retained much of its value but as subsequent generations added power and tech, the 8L has slowly depreciated. It looks like things might be on the rise again, however, so now's the time to buy a clean, unmodified example, enjoy it for a few years and perhaps see some appreciation as people remember how good the S3 is.