The first-generation Freelander looked good and was capable off-road, but they weren't without a few reliability woes. Here's how to buy the best
When it was introduced back in 1997, the Freelander scored an impressive number of firsts. It was the first mass produced vehicle built by Land Rover to feature a unit construction body/chassis structure as well as front and rear independent suspension and a transversely located engine and primary transmission units.
So with this impressive number of firsts, it's hardly surprising that the Freelander's gestation period was a long and complex one that stretched back to the late 1980's and a Rover Car's project named 'Pathfinder' that set out to produce a family oriented MPV similar to the Renault Scenic.
A clue is the Freelander's transverse engine layout that reveals how the SUV was originally conceived as a Rover-badged 'people carrier'. The possibility that Project Pathfinder, which slowly morphed Project Oden, could be either two-or four-wheel drive certainly rattled the bars over at the Land Rover camp.
A four-wheel drive version based on a Honda Shuttle fitted with a transmission developed by Steyr-Push was tested on the off-road course at Gaydon and to help fund the development, a joint venture with Hyundai was briefly considered.
So it was no wonder the management at Land Rover sat up and took notice and it was their opposition to Rover developing an all-wheel drive version combined with parent company British Aerospace's negative attitude to investment that resulted with Project Oden being shelved.
However, the MPV market place was rapidly evolving and the introduction of the Toyota RAV4 resulted in Land Rover's Discovery Project Director, Dick Elsy, being charged with researching how the company could enter the lightweight four-by-four market. As a way forward, Elsy took one of the stored Honda all-wheel drive development 'mules' and had it reconfigured into an open topped vehicle named the Cyclone.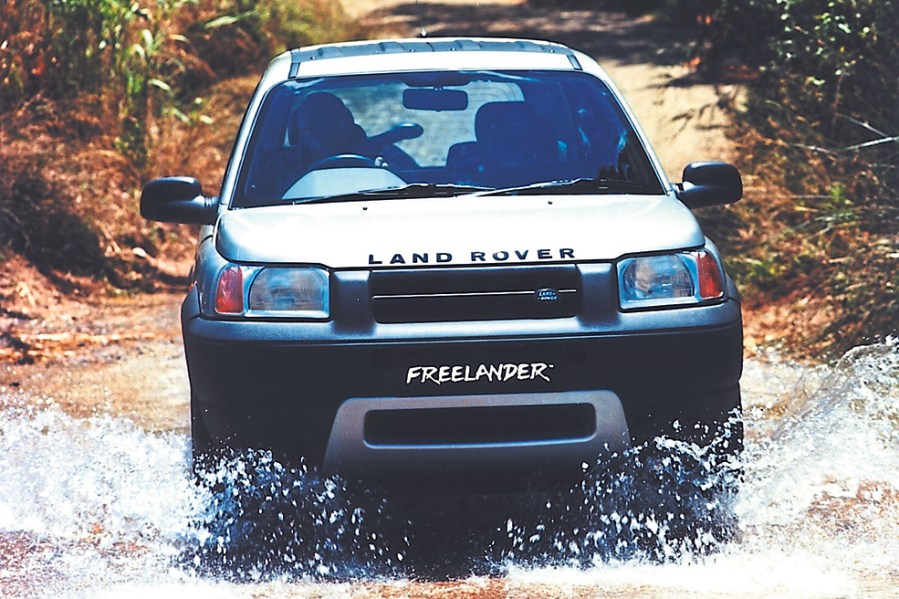 Land Rover's refurbed prototype finally gained management approval and the development programme was renamed Project CB40. Another joint collaboration was proposed, this time with Finland-based Valmet. However, while this proposal was under consideration, the Rover Group was acquired by BMW and this led to Project CB40 development work being rapidly advanced without any outside involvement.
Designer Gerry McGovern was charged with reworking the original design, which included subtle Land Rover touches, such as Defender-style 'barrelled' sides and a stepped rear roofline borrowed from the Discovery. Rather than aiming the new Land Rover at the working four-by-four sector, Land Rover's  new SUV was aimed firmly at the leisure market and a growing number of competitors.
From the outset, it was planned to produce the new Land Rover in both three- and four-door formats, both based on the same floorpan. As a refreshing change, the three-door version would feature a removable hard top that could be replaced with a fabric hood for open topped motoring.
A steel monocoque clad with heavy plastic front and rear 'bumpers' harked back to the project's Rover Car's roots, which made the new SUV a major departure from Land Rover's existing range of aluminium panelled models. The new model would also feature shock resistant plastic front wings and power came from Rover Cars in the shape of either a 120bhp 1.8 litre version of the K-Series inline-four or a 2.0 litre four cylinder L-Series diesel unit.
The oil-burner's 155lb.ft of torque at 2000rpm provided decent off-road performance and Land Rover future proofed the engine bay by making it big enough to house a V6 K-Series unit. A Rover PG1 gearbox with a lower first gear ratio was connected to a production version of the Steyr Push transmission that Land Rover called an Intermediate Reduction Drive (IRD) unit.
The drive to the rear axle went through a split propshaft with a Viscous Coupling Unit (VCU) between the shafts to control front and aft wheel slip by producing different ratios between the front and rear 'axles'. For a Land Rover badged vehicle, this was a revolutionary transmission set-up and the new model's suspension feature all-round MacPherson struts kept in place by anti-roll bars and lower arms at the front and a link arrangement at the rear.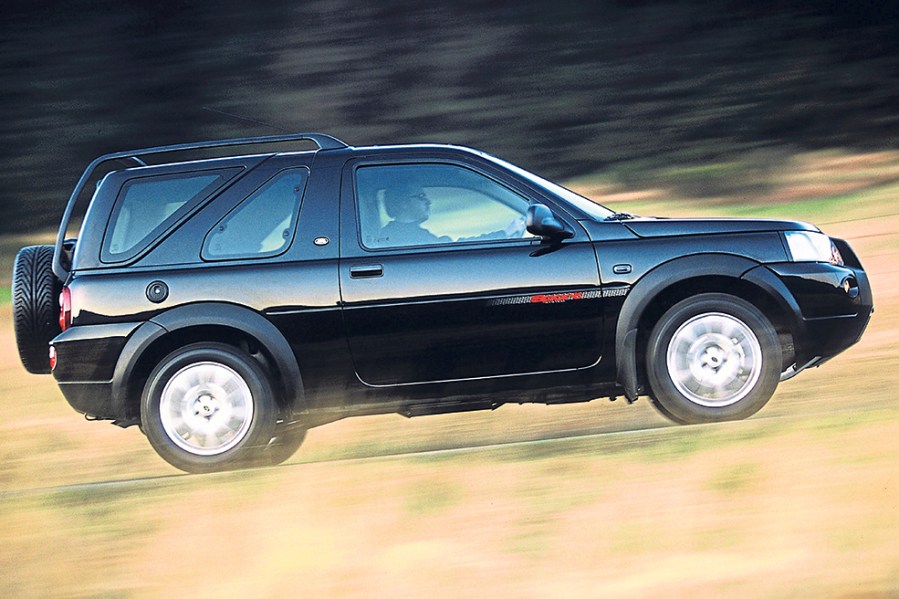 To control the new mini Land Rover's off-road capabilities project CB40 did away with the company's traditional two-speed supplementary gearbox and utilised a computerised Hill Decent Control (HDC) that relied on the and the Electronic Traction Conrol and ABS sensors– standard from 2001 – to slow the vehicle down.
The result of all this ground breaking technology was now badged as the Freelander and Land Rover took the covers off its exciting new SUV in September 1997 at the Frankfurt Motor Show. Early issues with the Freelander's HDC control being noisy and differing front and rear axle ratios causing uneven tyre wear were quickly resolved and in late 2000 the Freelander was upgraded for the following model year.
Land Rover expanded the line-up with the introduction of the panel sided Commercial variant and to make the Freelander more attractive in the Middle East and North American markets, a 175bhp, 2.5 litre K-Series V6 powered version was introduced. Other mechanical changes included replacing the Rover-sourced diesel engine with BMW's 2.0 litre M47 unit.
Revised Freelanders powered by the V6 petrol engine were fitted with a JATCO five-speed auto box and the PG1 'box had been replaced by a Getrag unit. By now Land Rover was part of Ford's newly created Premier Automotive Group and to maintain its showroom appeal the Freelander received a mild facelift in 2004.
Rather than fit a new range of engines to the Freelander, Ford decided to concentrate on developing an all-new model that would be introduced for the 2006 model year.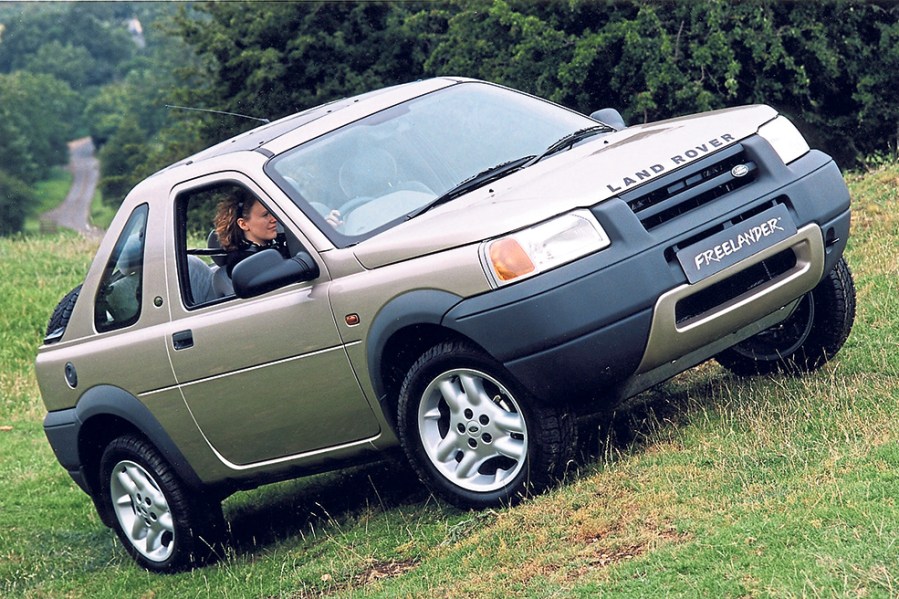 Bodywork
The MkI Freelander's bodywork seems to have stood the test of time reasonable well, as even early models aren't prone to excessive corrosion. However, the Freelander is a 'soft roader' with limited ground clearance; so always check the underbody for any damage, especially along the bottom of the sills.
Some examples may have been fitted with rock sliders under the sills a well as front and rear skid plates to protect the underside when going off-road. Check the mountings on these components as well as the surrounding area for any damage caused by aggressive off road driving.
Given that even the newest example is now more than 15 years old it's inevitable that the bodywork will have picked up the usual scars and scrapes, so a thorough check of panels and bumpers is wise.
Engine and transmission
You'll be hard pushed to find a decent roadworthy pre-2001 Freelander with a current MoT, as most will be advertised for sale as spares or repair. A full service history is vital when buying one of these vehicle, especially is its powered by a 1.8 litre K-Series engine.
These power units are renowned for head gasket issues resulting from overheating issues but as Land Rover issued a 'no quibble' warranty fix, most K-Series powered MkI Freelanders for sale today should have been fitted with an uprated Multi-layer steel (MLS) headgasket, although the standard of the work can vary considerable.
Check for any oil contamination in the coolant reservoir and any mayonnaise-type gloop lurking under the oil filler cap – this is sure indication that all is not well with the head gasket on  K-Series engine.
There was an issue with the engine bay wiring harness on some early Freelanders built in the second half of 2000. The wiring can chafe, leading to a multitude of issues that will affect the fuel pump, ignition and, if fitted, anti-lock braking and the HDC control unit.
The K-Series engine has a timing belt that should be changed every 72,000 miles – a failed belt will destroy the engine. A timing belt is also fitted to the hard to find V6 but this is much bigger job to replace, so check the vehicle's service history and negotiate if necessary.
The BMW 2.0 litre TD4 diesel engine has a timing chain rather than a belt and has proved to be pretty bullet proof and is the power plant of choice for many Freelander owners. However, problems with the TD4 include difficult starting, poor performance and rough idling, problems that can point to issues with the fuel pressure regulator/sensor, faulty injectors and/or incorrect turbo pressure.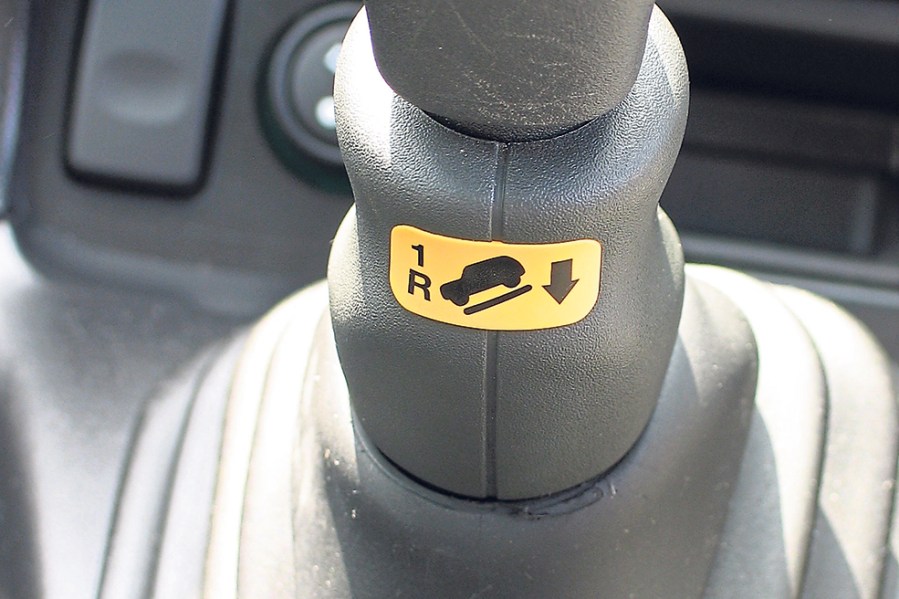 When test driving a MkI Freelander, check for any creaking or groaning from the transmission, particularly at motorway speeds and when manoeuvring in reverse, as this could be a sign of serious and expensive trouble ahead. A failed or failing VCU will also affect the smooth operation of the Freelander's IRD and some transmission issues are often compounded by miss-matched tyres or incorrect tyre pressures.
It's highly recommended to fit the same brand of tyre all round to avoid any issue with the VCU and if the tyres show any signs of abnormal wear, that could be clue that all is not well with the all-wheel drive transmission units.
The transmission set up provides a bias towards front-wheel drive unless wheel slip is detected, in which case the VCU will transfer power to the rear wheels. Take a look underneath the vehicle and check for any fluid leaks from the transfer box and make sure that the rear propshaft and centre transfer casing is still in place.
Some owners affect a budget repair when the VCU or IRD system on their Freelander starts to become troublesome by converting the all-wheel drive train into front drive only by removing the IRD and rear diff units and fashioning closing plates for the static ends of the missing propshaft.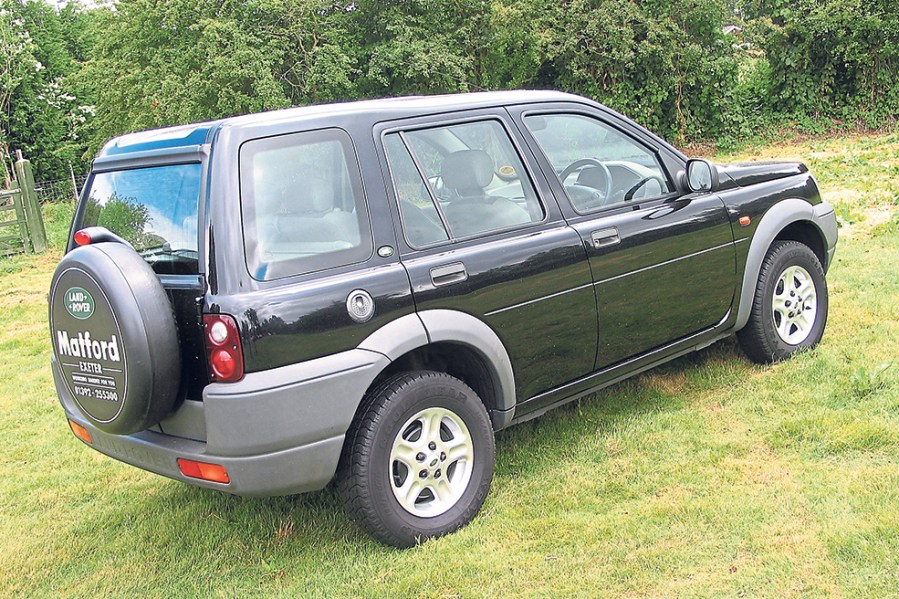 Steering, suspension & brakes
A four-corner MacPherson strut set-up gave the Freelander a typical four-wheel bounce on rough surfaces but on the road the ride was very car like and reasonably soft. Positive handling was helped by power-assisted rack and pinion steering, although the belt driven steering pump can sometime be troublesome and leak.
When looking under the bonnet, check the condition of all the hydraulic pipework connecting the pump to the rack for signs of fluid staining or chaffing. Clonking from the rear end could indicate worn differential bushes and knocking from the front can come from worn track rod ends, lower swivels or top strut mounts.
A number of first generation Freelanders (1997-03) experienced issues with the rear suspension where the rear hub could fracture, although this problem has no doubt been covered by a recall. A metallic noise close to the steering wheel on a TD4 Freelander when driving off-road could be down to the vibration mass damper coming into contact with a fixing on underside of the airbag mounting. An easy fix is to chamfer the edge of the damper if this noise is noticed on a test drive.
Freelanders built up to the 2001 model year were fitted with servo-assisted disc brakes up front and rear drums. ABS was offered as an option of entry-level models and rear discs were fitted to post 2003-facelift models. Some Freelanders built between 1997 and 2003 can suffer from a handbrake problem where the ratchet mechanism wasn't tight enough. This can allow the car to roll if parked on hill and when an affected handbrake slips it will become ineffective.
To get an idea of the condition of the brakes, find a clear road during the test drive and brake slightly harder than normal. The vehicle should pull up squarely and evenly. Any pulling to one side under heavy braking will indicate a sticking caliper or seized rear wheel cylinder.
Heavily scored or pitted discs should be replaced as soon possible along with a fresh set of pads to keep braking efficiency in tip top condition. A top tip is to change the brake fluid at the same time if there's no mention of it being done recently in the service history – another good negotiating point.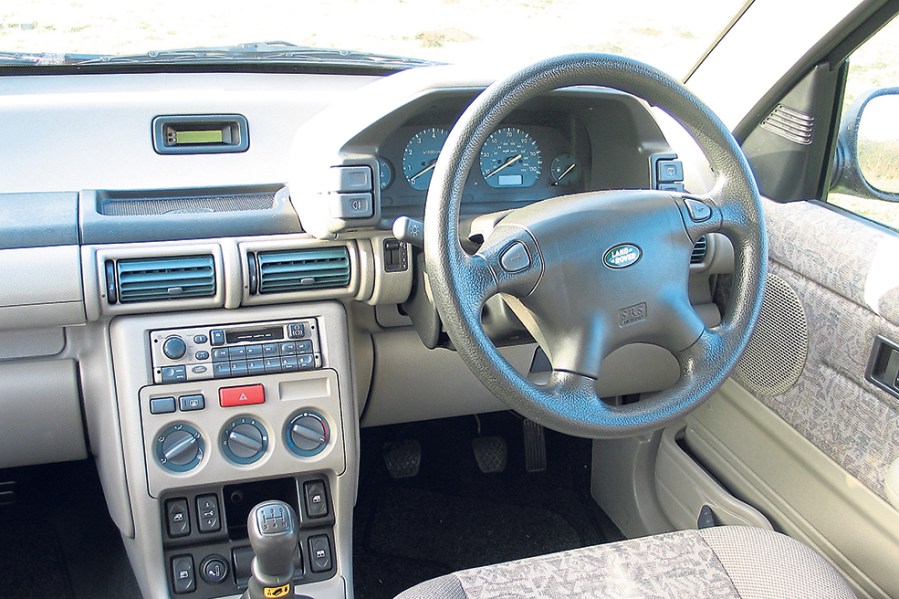 Interior and electrics
The three-door Mk1 Freelanders were available in the following trim levels: E, S, ES, Sport and Sport Premium, while the five-door range included the fully kitted out and now highly desirable HSE model. Interiors are reasonably hard wearing but water ingress into the luggage compartment on early models was a problem due to ineffective plastic fixings (Loknuts) on the tail door. Damaged or incorrectly fitted plastic membranes (water shedders) behind the rear door trim can also leak and repairs are well documented on the Freelander forums.
If air-con is fitted, check its working – non-functioning air-con may just require a re-gas. Electric windows mechanisms can fail, particularly the one in the rear door that makes the glass in the tailgate automatically drop an inch to clear the rubber seal. The fault is usually due to tail door glass regulator cable failing. Replacement is fiddly, but not beyond the skills of a capable DIY owner. Sunroofs can leak and water will find its way into the interior light cover.
There are three main warning lights on the Freelander's instrument panel that are often come on together and are frustratingly referred to by some owners as the 'three amigos'. These are the hill descent control light, the traction control light and the ABS light. If you're lucky these will be illuminated due to issues with sensors – but will more likely point to more costly problems with the vehicle's four-wheel drive system.
Check that all the electrics operate correctly. It's not unusual to find the sunroof doesn't work.  And don't forget to make sure all the electric windows and central locking works, including the rear tailgate window.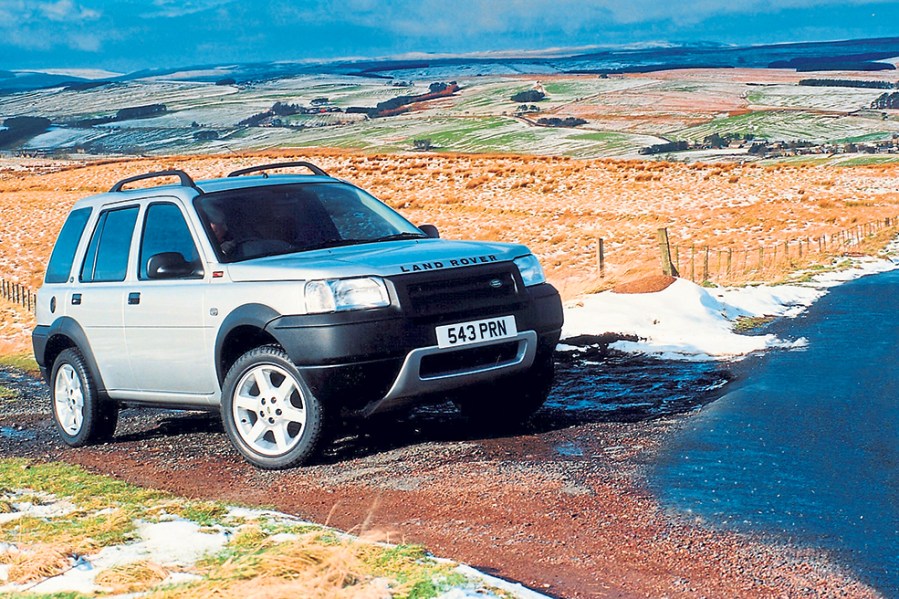 Land Rover Freelander Mk1: our verdict
Around 537,000 examples of the Freelander Mk1 rolled off the production line, which means there's still a decent number on the market to choose from. The Freelander remains the cheapest point of entry into Land Rover ownership – a club whose membership is usually far more expensive.
The Mk1 Freelander can't quite match a Discovery or Defender when it comes to practicality or off-road ability, but its smaller size and more road-focused setup will make it a better daily driver for many. That's not to say it doesn't deserve its Land Rover badge – it's certainly one of the most genuinely capable family SUVs from the period.