Japan's kei car regulations have been responsible for some seriously interesting classics over the years – but it's the sports cars that are the most fun
It's no secret that the Japanese made a far better job of reinventing the traditional British sports car than we could manage ourselves, but while the MX-5 was something like a cross between MGB and Elan, the continued reference to a 'back to basics' sports car by the press isn't entirely accurate: its lightweight construction technology, aluminium componentry and electronically injected twin-cam motor were all a long way from the leaf springs and pushrods we'd been used to.
Far more accurate as a reinterpretation of the genuinely basic British sports car of the 1950s – think Frogeye Sprite or early Midget – were the sports cars born from the 'Kei' regulations in Japan. Originally developed as a postwar government incentive to encourage development of small cars as an alternative to motorbikes, the Kei cars were like a modern-day Austin Seven: limited to 150cc engines, 3m length and 1.3m width. This was raised to 360cc in 1955, but with tightening emissions rules hard to meet with such diminutive powerplants, rose again in 1976 to 550cc.
The physical size of the Kei car didn't stop Japanese car makers from cramming them full of the technology developed for their world-dominating motorbikes: turbocharging and multi-valve heads became commonplace, while some Kei cars even boasted all-wheel drive.
When the engine limit was raised again in 1990 to 660cc (albeit with a 63bhp limit), the Kei cars began to become competitive with many full-size cars and with a growing appreciation of green issues and traffic congestion in Europe, the cars started appearing in UK model ranges.
Many of the UK-bound Kei-inspired cars were boxy, upright shopping cars like the Suzuki Wagon R, but 30 years ago, Suzuki broke with the mould and started talks which 18 months later would see the Cappuccino receive EU type approval and arrive in British showrooms.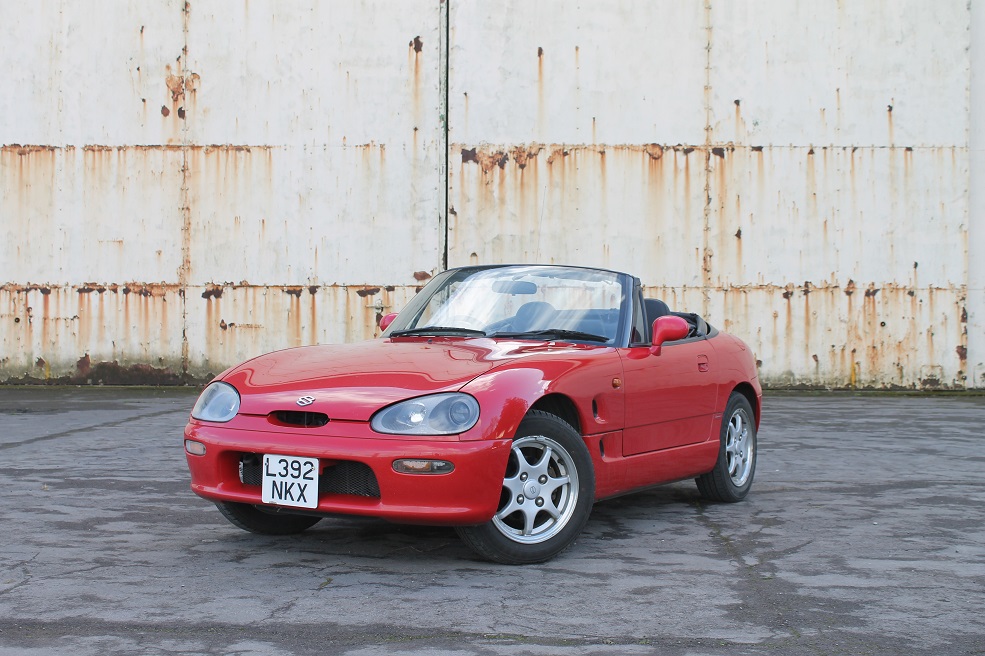 If anything could be regarded as a modern-day MG Midget, the Cappuccino was probably it: front-engined, rear driven and exactly 20cm shorter than the MG but a single centimetre wider.
Powered by a 660cc turbocharged three-cylinder motor, the Cappuccino was packed with technology including electronic engine management, a 12-valve head… and an intercooled turbo set-up which produced 63bhp at 6500rpm, with 63lb ft of torque at 4000rpm.
Weighing in at 5kg more than an A-Series Midget, the Cappuccino was predictably great fun, offering thrills galore without getting to licence-losing speeds. The underpinnings were predictably more sophisticated too, with double-wishbone front and multi-linked wishbone set-up at the rear.
At £11,995 in 1995, the Cappo (as it's nicknamed by enthusiasts) was some £5000 cheaper than an MX-5 and sold in reasonable numbers to those who wanted something combining bike and sports car with a helping of nostalgia for the Spridget of their youth.
In fact, Suzuki had the Kei car roadster market in the UK all to itself until the decision was taken not to homologate the 1995-on second-generation model for European sale.
The baton was duly picked up by Daihatsu of all people, whose Copen was introduced to Europe in 2003. Looking like a shrunken Lexus SC430, the Copen employed a similar recipe to the Suzuki but in deference to European tastes was marketed for export here with a larger 1.3-litre engine.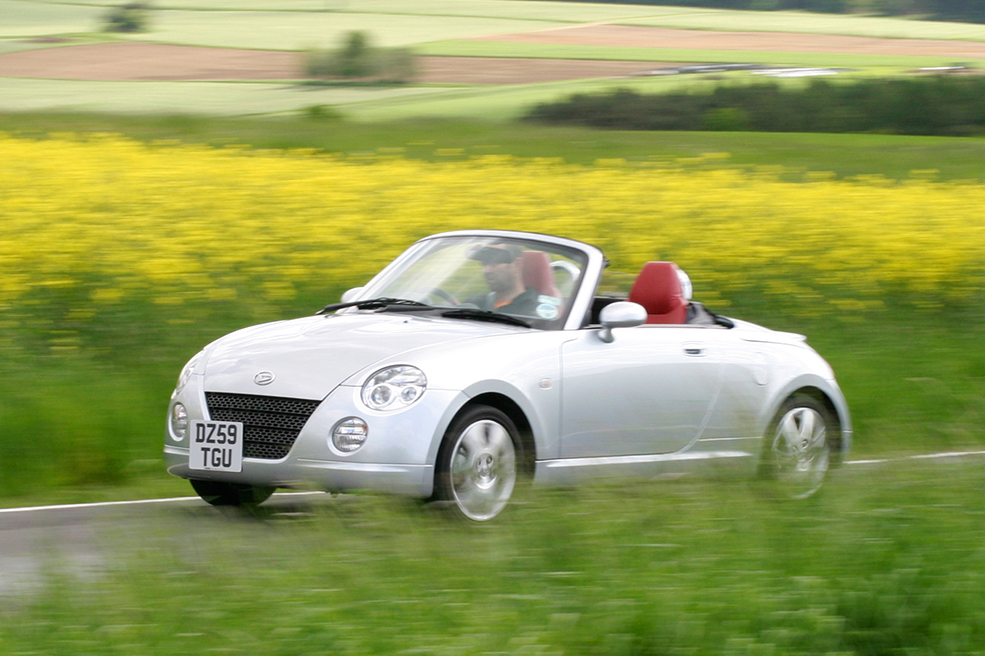 The Copen was a worthy effort and popular in the UK until sales ended in 2011, but the real shame was that we missed out on Honda's Kei sports car contribution. As we know, when Honda decides to do something, it doesn't mess about and the Beat was one of the last cars to receive input from Soichiro Honda himself. Employing a mid-engined layout, Honda did without a turbo and made the 63bhp by spinning the three pistons to an astounding 9000rpm.
Today, the tiny sports car torch continues to be carried in Japan by the likes of the Honda S660 – the spiritual successor to the beat – and the latest-generation Daihatsu Copen, but these are limited to the Japanese domestic market. Still, grey importers will happily oblige if you fancy indulging.