It's hard to beat a six-cylinder engine for smoothness – but size really doesn't matter, as these cars prove
Vauxhall Light Six (1933-1938)
Small-capacity straight sixes were something of a British speciality in the pre-war years – our Tax Horsepower system penalised engines with large cylinder bores and there was a market for drivers who wanted the refinement and guts of a six-pot but didn't want to pay the hefty extra tax for one with a large capacity.
Vauxhall catered strongly to this aspirational middle market with its Light Six models in the mid-1930s, available in 12 and 14 Tax Horsepower forms, both with six-cylinder engines of 1530cc and 1781cc respectively. The 1.5-litre version had a cylinder stroke almost twice the bore. Both engines used overhead valves and were much praised in their time for their combination of power and refinement. From 1935 the model also received independent front suspension in the form of a scaled-down version of the effective but very complicated Dubonnet system used on some American GM products of the time.
Pre-war cars have generally avoided the recent surge in values of later classics, although prices have still trended upwards – especially for the very best examples. A Light Six is a remarkably modern-feeling car to drive while also being packed with vintage details and charm.
BMW 520i (E34) (1988-1996)
Many of BMW's customers wanted a six-cylinder car but various tax systems in Europe penalised cars with engines over 2000cc. This led to the introduction of BMW's M20 'small six' engine in 1977, which was still in use in 1988 when the E34 5-Series was introduced. At launch the E34 520i featured a 127bhp 1991cc M20, which was silky smooth in comparison to the grumbly 2.0-litre four-pots found in many contemporaries but offered only adequate performance in the big saloon, especially when teamed with the automatic gearbox as it so often was.
By 1990 the new twin-cam M50 engine of the same 1991cc capacity had been introduced with 148bhp and in 1992 this was fitted with BMW's 'Vanos' variable-length intake tract so that while the torque output remained the same it was produced over a broader and lower range rev, giving a more 'gutsy' feel and improving overtaking performance.
The E34 is a fantastic modern classic, combining '90s technology and refinement with traditional BMW 'shark nose' looks. The 520i is far from the most desirable variant, so values are quite low. Prices are fairly stable at the moment but given how values for the bigger-engined E34s are going they probably won't be for long.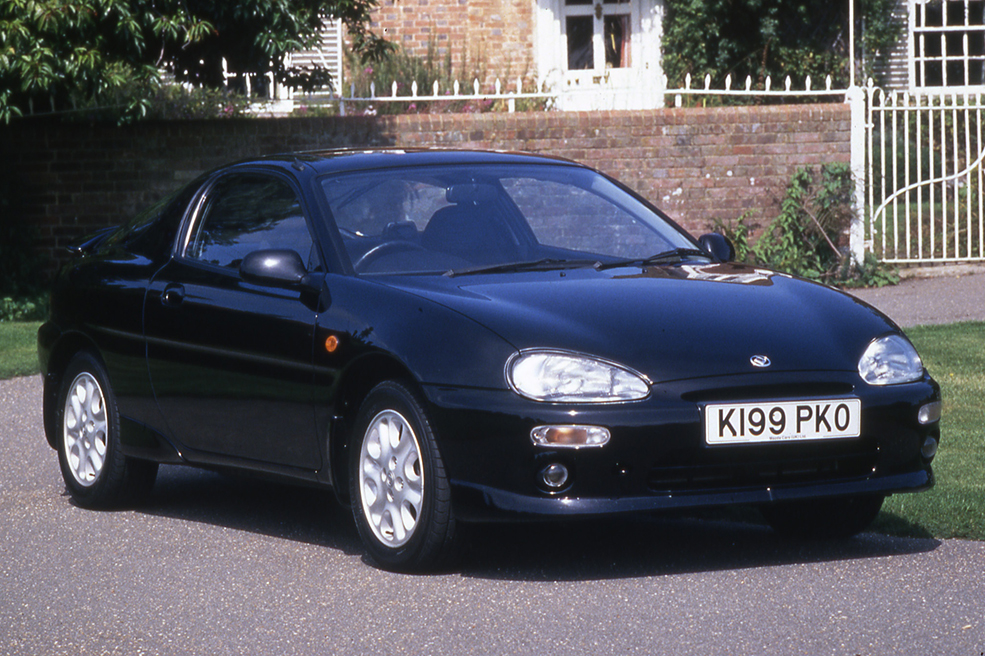 Mazda MX-3 (1991-1998)
The MX-3 was the smaller of Mazda's entries into the popular '90s coupe market. Japanese regulations dictated that it was available either with a 1.6-litre four-pot or a remarkable short-stroke 24-valve DOHC V6 engine of only 1845cc – the smallest V6 car engine ever put into mass production. An intake with triple resonance chambers makes it a very free-revving unit and it makes its 138bhp at lofty 6000rpm…while making little in the way of torque. But that's all part of the MX-3's character – the engine is sewing-machine smooth and delights in being worked hard, even if frequent gear changing is required.
An obscure car as far as the general market goes, the MX-3 has always had its fans in the Japanese car scene and used to be a popular platform for performance modifications. That has thinned out what was never a particularly large herd so stock examples in good condition are rare now – and V6s all the more so.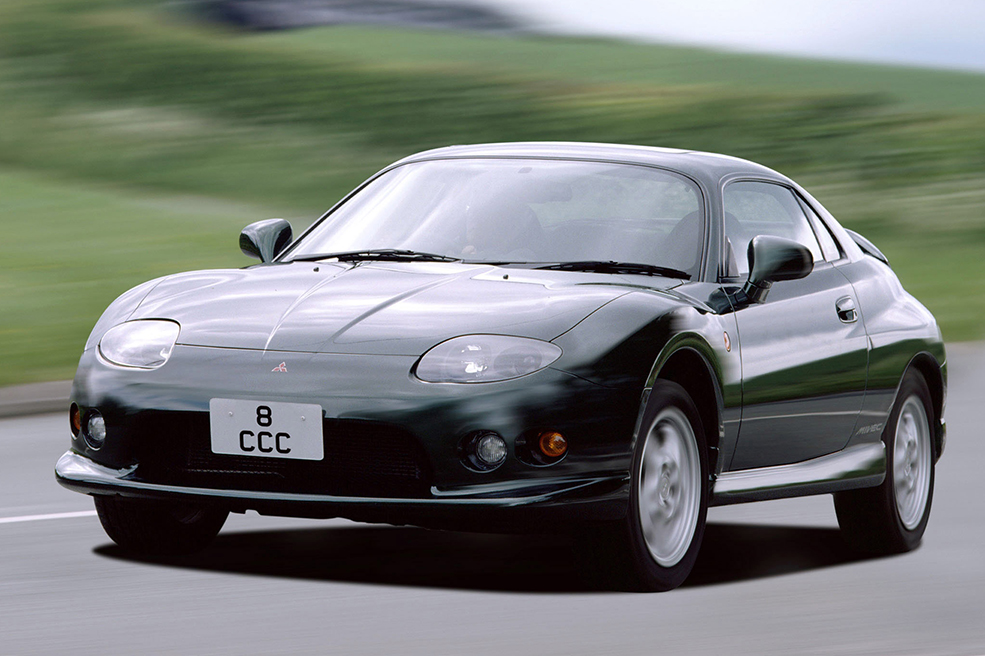 Mitsubishi FTO (1994-2000)
The Mitsubishi FTO is another small coupe from the 90s that featured a small-displacement V6 under the bonnet – a 2.0-litre, 24-valve unit with MIVEC, Mitsubishi's proprietary variable-valve-timing system, on top-spec models.
With nearly 200bhp on tap, the FTO was very quick in top-sepc GPX trim, and it had the chassis to keep up too. Despite its appearance the car was front-wheel-drive, and much lauded in period for its poise. A five speed manual or four-speed auto were offered – today, its the latter that's a little easier to find, but it's worth holding out for a three-pedal car.
The FTO is a rare car today, with many failing to survive the modification scene of the late 90s and early noughties. Prices for the best cars are strong as a result, but nowhere near those currently commanded by in-period rivals like the Honda Integra Type R.