Pininfarina is the styling house responsible for countless iconic Ferrari models, but there are some of its designs that are far more attainable. Here are our favourites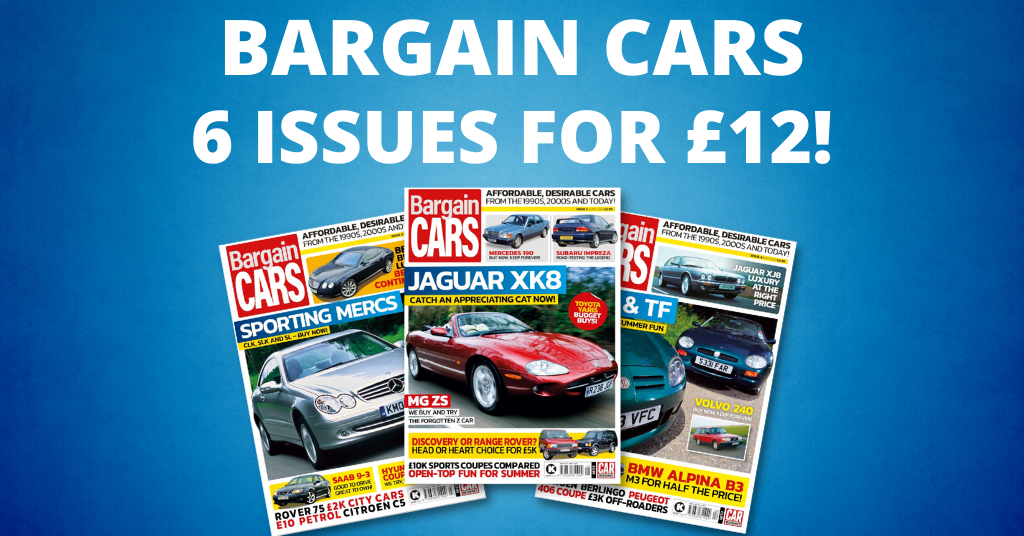 Peugeot 306 Cabriolet (1994-2002)
The Peugeot 306 held a nearly unrivalled position at the top of the dynamic class in the 1990s hatchback class and proved itself a practical as well as handsome successor to the famous 205. Pininfarina's work was evident in the clean, well-proportioned lines, and with the developing convertible market it was only natural for an open top version to be made. Pininfarina's design work was showcased again, one year after the hatchback's initial release, and this time the famed design house was credited with a panel on the sill.
Immediately considered a pretty car from new, the 306 cabriolet sold well and particularly to a soft-top hungry UK market. Nearly half a million sold, which means that the number still available today is relatively healthy. However, numbers are falling and this has had prices on the up, if only tentatively. As 1990s automotive vintage gains a footing, many 306 cabrio sellers are starting to justify higher prices on adverts – and they're getting them, but only for the right models. Just like the GTi-6, it's the well cared for examples and in certain specifications, that are getting noticed today.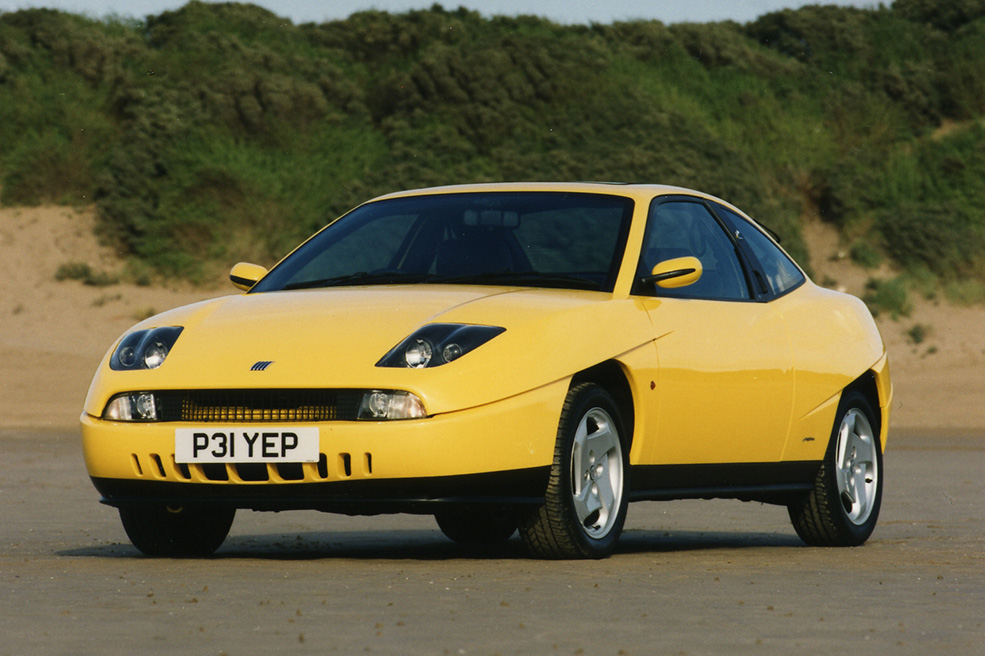 Fiat Coupé (1993-2000)
After a period of relative pragmatism, Fiat was looking to stir things up and introduce some drama to their line-up. A project to put together a new coupe was set in motion and included designers – with instructions to go a little mad – Chris Bangle and the Pininfarina studio. The result was quite spectacular: wild angles cut through conventional wheel-arches, a low, Dino-evocative nose was finished with distinctive headlights, and, unlike many design specials of the time, the interior was just as intriguing and attractive.
It was the inside that the Pininfarina design house was let loose. While the exterior was largely Bangle, the Italian designers produced an interior that was modern, sporty, and made particularly special by a colour-coded stripe that wraps around the doors and dashboard. The Fiat Coupé was the whole package, not only offering great looks inside & out, but with turbocharged power, a limited-slip differential, and fully independent suspension, the great drive to back it up. No wonder that it's quickly becoming an expensive used proposition today.
There was a time, five to ten years ago, that any Fiat Coupé was a cheap car. A turbocharged five-cylinder 20-valve car, the most desirable, was available barely over £2000, and any lesser model could be as low as £500. Not now; the soaring prices of special editions – the LE with a six-speed gearbox among other goodies can be in the five-figures – show an appetite for Coupés about as motivated as when the cars were new.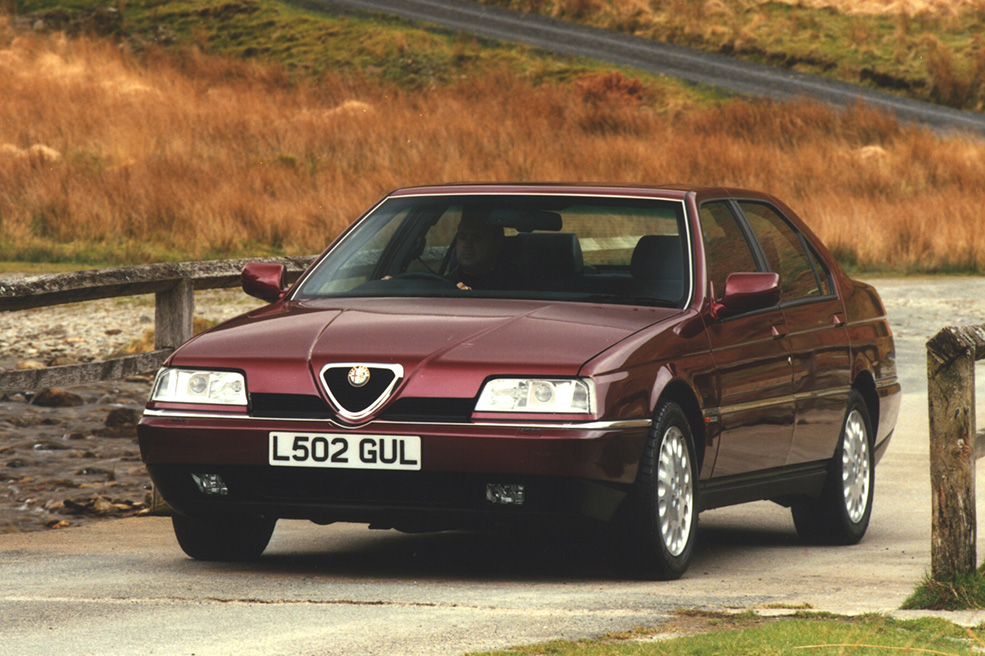 Alfa Romeo 164 (1987-1998)
Developed on the Type Four platform shared with the Fiat Croma, Lancia Thema and Saab 9000, the Alfa Romeo 164 was made unquestionably distinctive by its Pininfarina styling. All finely creased bodywork and neatly proportioned on the outside, it was similarly elegant on the inside – almost to the point of impracticality. A true Alfa Romeo, in other words.
Not entirely appreciated when new, the car has been more successful with enthusiasts. Initial depreciation was quite dramatic, with cars falling into the £500-£1000 range by 2005-2012, but over the last decade, especially the last 6-7 years, values have been climbing convincingly. Top-specification cars such as the Cloverleaf with the highly sought-after V6 with manual gearbox are becoming very expensive.
There is a remarkable disparity on condition though, which seems out of proportion to how problematic these cars really are, so an investment bargain can still be had.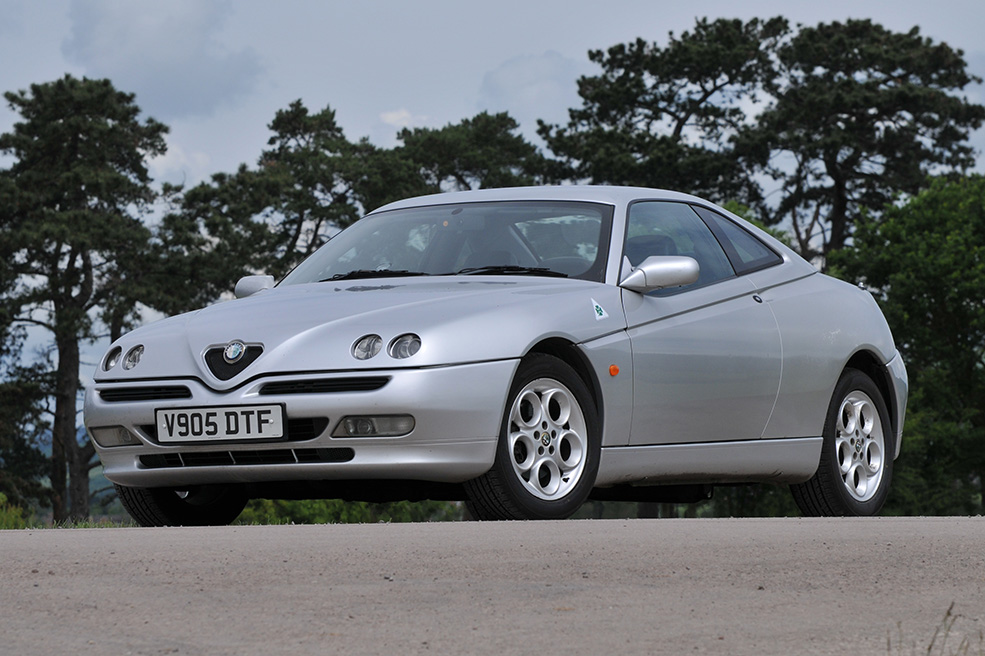 Alfa Romeo GTV (1995–2004)
An undeniably exotic-looking design from Pininfarina, the Alfa Romeo GTV was the brand's flagship sportscar through the 90s and early 2000s. Another platform-sharing car, the GTV used the same underpinnings as the Alfa Romeo 145, Lancia Delta and Fiat Tipo – as well as the Fiat Coupe elsewhere on this list.
Under its wedge-shaped, cam-tailed, side-sliced shape was a keen front-wheel-drive chassis and a collection of lovely engines, including the fizzy 2.0-litre Twin Spark and the altogether more luxurious 3.0-litre 'Busso' V6. The combination was pretty special in period – and has remained very desirable today given the low prices still being asked.
Despite Alfa's sometimes undeserved reputaion the GTV isn't as prone to rust as you may expect; similarly, a well-cared for car should be mechanically sound even as the mileage breaks six figures. Service parts are easy to come by, but you may struggle to find some rarer parts and trim pieces. Still, the Alfa GTV is one of the best bang-for-buck choices in the modern-classic market.
Peugeot 406 Coupe
Clearly, Pininfarina was on a roll in the 90s; the 406 Coupe is a textbook example of restrained, slick and timeless design that still manages to look expensive today. The irony, of course, is that you can pick up a good example for just a couple thousand pounds.
Based on the 406 saloon but offered only with fruitier 2.0-, 2.2- and 3.0-litre engines, the Coupe was nicer to sit in thanks to more luxurious trim and sharper to drive thanks to its tweaked chassis. Unlike its saloon and estate-bodied counterparts, the Coupe was built and tested by Pininfarina in Italy.
The result was a Peugeot that pushed itself upmarket, offering a left-field alternative to contemporary executive coupes from the likes of Mercedes, BMW and Volvo. This still stands today, even if its rivals have depreciated sufficiently to be considered on equal terms.
Rust can be an issue so it pays to thoroughly check the bodywork and underside of any prospective purchase. The Coupe is generally strong mechanically but V6 models can be temperamental if neglected; we'd seek out a cared-for example for this reason.