Values of air-cooled VW Campers are rising quicker than their pop-top roofs on a sunny Sunday in Sidmouth. Here are the best
Volkswagen Type 2 (T1) (1950-1967)
Values of air-cooled VW Campers are rising quicker than their pop-top roofs on a sunny Sunday in Sidmouth. Here are the best
The original VW Bus with its two-piece or 'split' front windscreen is loved the world over because, let's face it, who doesn't dream of having one of these instantly recognisable classic VW Campers on their driveway?
The first examples appeared in 1950, and those made prior to 1955 were referred to as 'barndoor' models due to the huge engine lid at the rear; the charismatic twin opening side doors were another identifying feature of the early T1 VW Campers, a conventional sliding side door only being offered from 1964. By this time a 1500cc engine had replaced the original 1192cc unit. Available as a panel van, single and double cab pick-up and Kombi the most desirable model has always been the 'Samba' which was graced by extra windows in the lower part of the roof.
The idiosyncratic 'Splittie' had a small but keen following throughout the 1970s and early '80s, and their propensity to rust (and lack of repair panels back then) meant basket cases were just a few hundred pounds. Runners, meanwhile, would rarely exceed £1000. The explosion in values happened in the early 90s when suddenly everyone wanted one of these hip, hippie Buses.
Nevertheless, values only went stratospheric later that decade – and they've continued on that skyward trajectory ever since. That's why today you'll pay as much as £30,000 for one, though a tidy Samba could easily be double this. Even projects are unlikely to be under £10,000, and despite the excellent availability of panels, restoring one can be expensive.
The thing is, buyers are ultra fussy about originality if spending big money – so every detail has to be right. The best investments are those with the least corrosion – namely ones that have come from a dry US state, although – excuse the pun –the supply of these is drying up fast.
Controversially, perhaps, we don't think prices will go up much more – these early Buses are best for short journeys and shows so they've missed the massive wave of demand from those wanting a staycation family camper.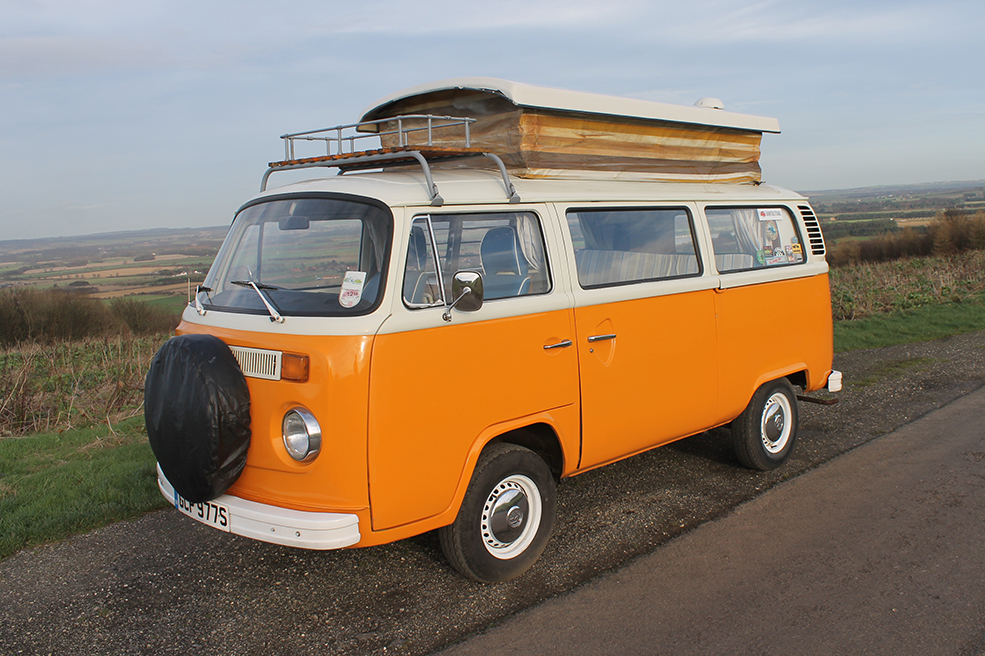 Volkswagen Type 2 (T2) (1967-1979)
The 'Bay Window' with its one-piece 'screen was slightly bigger and heavier than its predecessor but had almost as much charm. There are two broad categories of Bay; 'Early' and 'Late' – the latter having bigger rectangular rear lamps, square bumpers and front indicators that sat each side of the grille instead of lower down by the bumper. To confuse things, there was a 'crossover' model too with small bumpers but bigger rear lights.
So what's been the trend in values? Like the first generation Bus, representing an expensive purchase new – especially in factory Westfalia guise – once rust had taken hold, they really weren't worth much with £1500 being the going rate for 5-8 year old fully fitted out VW Campers in the mid-80s. Alas, once 'scene tax' had been applied, the same Bus would have been two or three times this by the end of the 90s.
Needless to say, era has a big impact on values, with Early Bays maintaining a huge premium over later ones. That said, Late Bays with the 2-litre engine from the Type 4, auto transmission and servo disc brakes attract buyers doing longer journeys in their droves.
Again, rust has been the Bay's worst enemy – so early Bay-window VW Campers commanding the most money are usually solid, US imports. Or UK examples that have undergone an extensive bare metal restoration. These will be anything from £20,000-£25,000. At the bottom end of the market, a Late Bay needing a complete overhaul will be £3500-£4000, though never underestimate the cost involved in restoration. Roughly £10,000-£15,000 should be enough for a tidy Bay Camper you can jump in and use.
There will always be a strong market for this era air-cooled Camper, but again, we think they might have reached their peak now.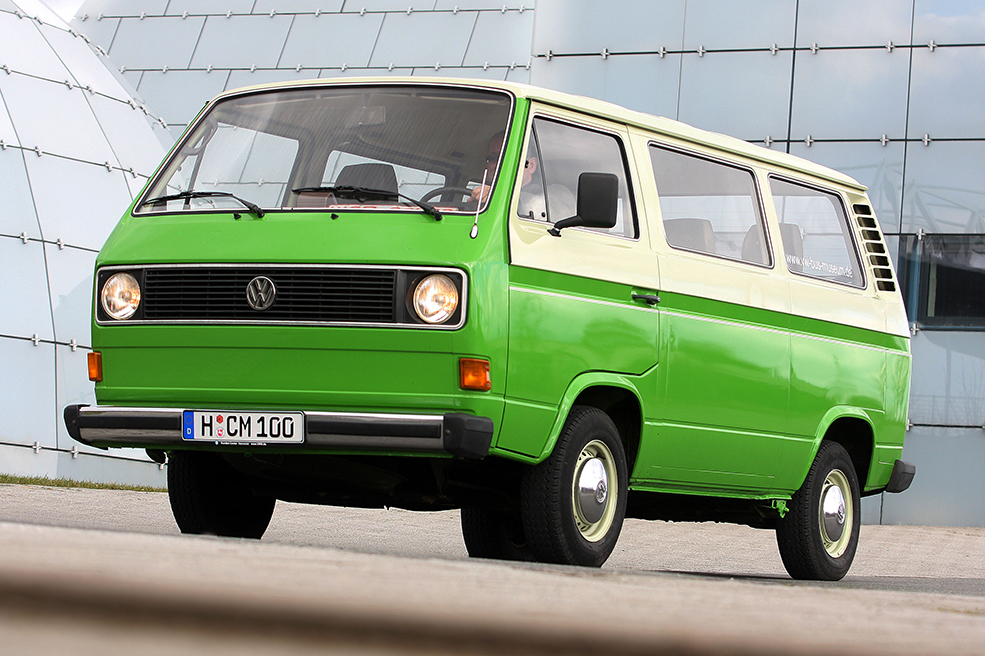 Volkswagen Type 2 (T3/T25) (1980-1981)
The 'breeze block', or 'wedge', as it's affectionately known, marked quite a departure visually, being wider, longer, and yes, far more 'boxy' than Volkswagen's previous Transporters.
The first ones from 1980 were available with either a 1.6 (50bhp) or 2-litre (70bhp) air-cooled engine and these can be identified by the absence of a second grille just above the front bumper. By the end of the following year there was the inevitable switch in method of cooling from air to water.
Despite being radically different visually, aside from the engines, the thing carried over from the Bay was charm – those bright oranges, the two-tone paintwork, flowery curtains and very 'of the time' interiors are a far cry from the more plain-looking later examples.
Values of T3 VW Campers have risen sharply in the last few years, fuelled predominantly since 2020 by travel restrictions imposed by Covid-19 and their affordability. Indeed, as recently as five years ago, decent ones were struggling to sell for any more than £2000. Unlike before, today T3s have a strong enthusiast following, supported by excellent parts availability. Rust is still an issue – seam rash being their nemesis – but being just a bit newer, terminal rot is rare.
Having said all this, the market for air-cooled T3s is a bit more fickle; while they appeal to the purists and undoubtedly have more personality than the later water-cooled models, they are thirsty and pedestrian – even in 70bhp guise. Indeed, they're a very different vehicle to the last of the line models with the eager 2.1 petrol engine, power steering and five-speed transmission.
This impacts on value, and if anything – alongside the ruthlessly efficient Westfalia California and Atlantic models with their slick grey interiors and rectangular headlamps which sell for upwards of £15,000 – they appear undervalued. Indeed, original UK converted Buses with a wheezy air-cooled engine out back can still be had for half this amount. A future classic that's yet to have its day, then? Quite possibly.