Derek Bell was reunited with the iconic Le Mans-winning 917 and 962 Porsches as the Lancaster Insurance Classic and Supercars Show took place in the beautiful grounds of Sherborne Castle in Dorset on July 21. But this wasn't just a show for exotica, with everything from a Piaggio Ape to a great selection of historic rally cars ensuring there was something for everyone.
Taking place for the 16th time, the event was shrouded in cloud and drizzle early on, but the weather quickly transformed as the sun shone over the 1000-plus display cars. At the centre was the Porsche marque feature, which included everything from early 356s to present-day models from all over the UK and as far afield as Germany. The locally based Haynes International Motor Museum stayed on theme too, bringing along a Porsche tractor as part of its comprehensive display.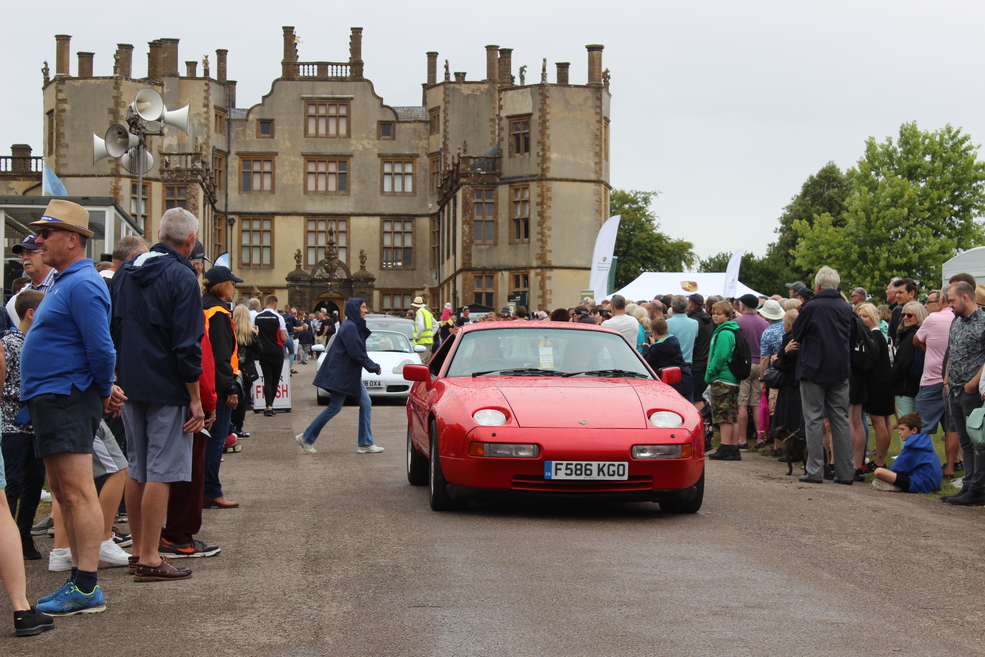 Porsches also featured amongst the many parades during the day, with Lamborghinis, Mustangs, and a brilliant selection of historic rally cars also wowing the sizeable crowds in front of the castle. More than 40 car clubs helped ensure further variety, with the likes of BMW Club GB present and the Reliant Sabre and Scimitar Owners Club hosting busy displays. Overall honours went to the Three Counties Vintage and Classic Car Club. Yeovil Mini Mania scooped the award for Best Single Manufacturer Car Club stand, with member Andy Knight receiving the Unique and Individual Car award for his roof-chopped 1980 Mini, which doubles up as drinks bar!
Elsewhere, a wealth of craft and food stalls ensured there was enough to keep all attendees occupied, while Charterhouse's latest classic car auction offered the chance of a more substantial purchase. Funds raised from the show have yet to be announced, but it's hoped around £40,000 will go to national and local charities.