The undervalued 996 is a bargain buy these days, so with an eye to the future here's what you need to know about buying the first water-cooled 911.
Unfairly unloved would be an apt way of describing the 996 911. Once the 993 had finished wowing the world with its air-cooled flat-six, Porsche introduced the 996 with drastic changes in the engine bay, notably the appearance of water inside the flat-six. Purists were appalled with the news and the driving dynamics weren't quite up to the standard that so many had come to expect from Porsche following the 993; after all, each model that ensues should always improve upon its predecessor. In the case of the 996, they reckoned it didn't.
Not only did the engine change, but so did the body; the lights that Porsche was so well renowned for changed to a flat 'fried egg' style. The body became less curvaceous and, well… blander, reviewers of the time comparing it to a bar of soap. The lights, interior and whole front end was shared with the much cheaper Boxster, which also infuriated buyers.
Take nothing away though, in its own right the 996 is still a sweet spot for sports cars during the late '90s and early '00s; it's as focused as a 911 should be and the engine went on to provide the building blocks for Porsche to earn the money it has done today.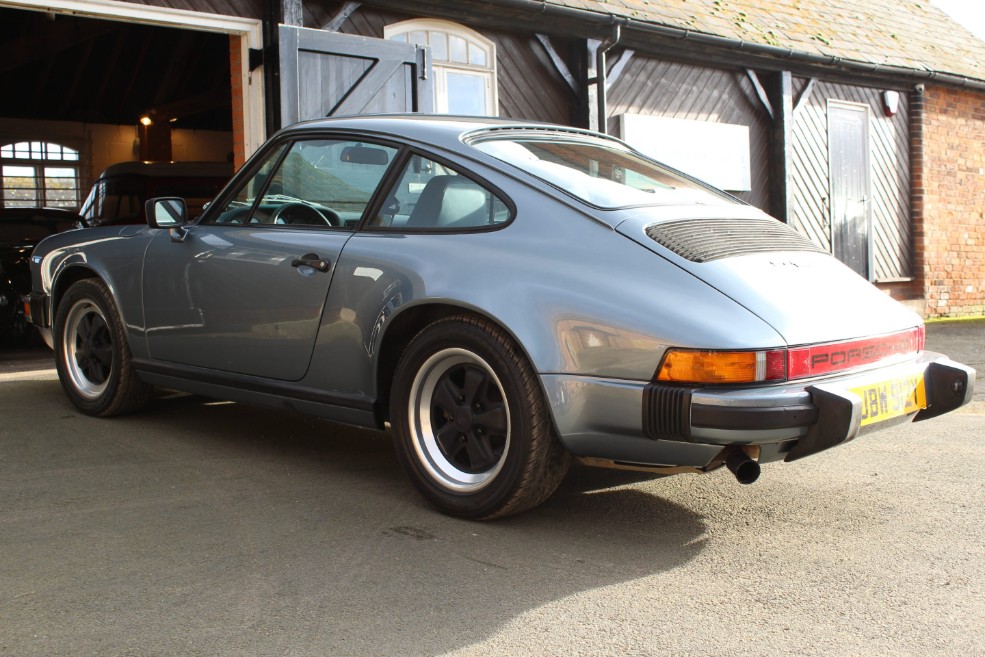 Here's what people didn't say, though. The 996 is around 80kg lighter than a 993 in its most basic Carrera form, it's 50 per cent stiffer and almost 20cm longer, which helps to provide more comfort for passengers in the rear seats and improve high-speed stability. It was ultimately faster than the 993, even though it didn't produce the same level of excitement behind the wheel from a driving dynamics point of view.
They also opted to ignore the 996's practicality and ease-of-use. Marketed as the everyday sports car, it truly did transform the once cumbersome and difficult-to-drive-on-the-edge personality into a genuine daily driver with the capabilities of travelling at great speed.
As with all Porsches, the 996 received a minefield of variations which can appear confusing to begin with. The Carrera sits at the bottom of the tree but still comes with an adequate 300bhp 3.4-litre engine in early guise, or 3.6-litre 320bhp in post-2002 facelift guise. Opt for a six-speed manual and you'll enjoy all of the delights a 911 can give you without going over the edge. The Carrera 4S or C4S for short, is a four-wheel drive system for added traction in tough conditions, this is the more rounded package and perfectly suited for everyday use. From here you have the Turbo, which gained twin turbos for added power. The GT3 was a rawer version of the Carrera (lighter and more powerful) while the GT3 RS was a stripped-out race car for enthusiasts. The GT2 is the most hardcore and combines few electronic driver aids with maximum turbo power.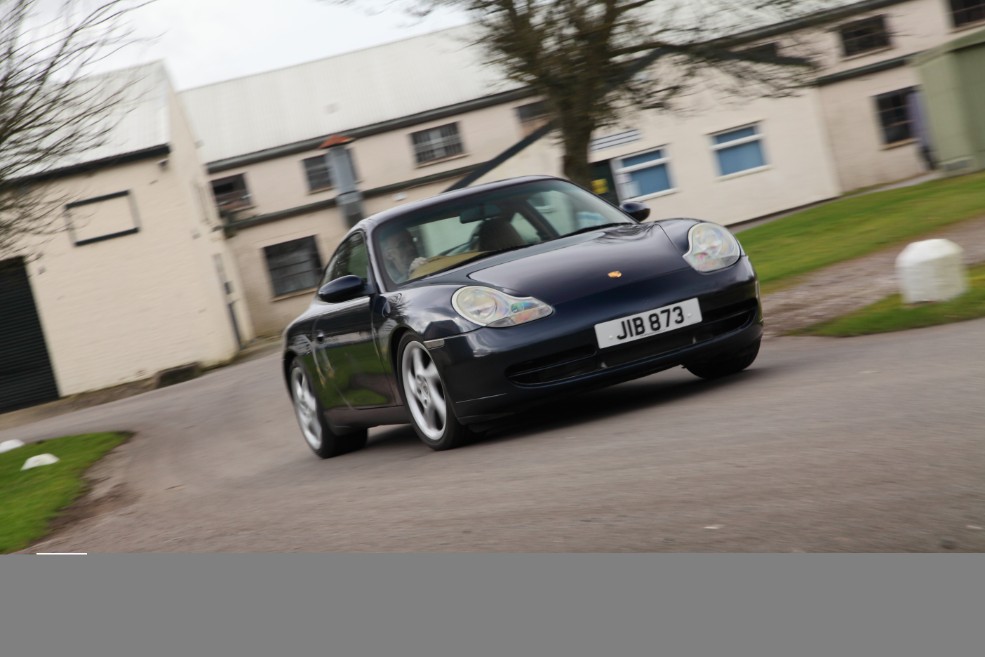 All in all the 996 isn't as bad as people tend to suggest. If you're looking to enter the sports car bracket with a brand that sits at the top, the 996 is pretty much the perfect entry point both for its value and performance. Here's what you need to know before buying one.
996 model timeline
1998: Carrera 2 in Coupé (only), all new, water cooled, 6 cylinder 300bhp 3.4-litre engine with 6-speed manual and 5-speed Tiptronic gearboxes. Cabriolet introduced July 1998 (with hardtop standard).
1999: All wheel drive Carrera 4 featuring Porsche Stability Management (PSM) and fly-by-wire throttle. All models have POSIPS side impact protection system, louder exhaust note and smoked front and rear indicator lenses. Mid-1999, motorsport focused GT3 introduced, with water cooled, 360bhp 3.6-litre version of the tried and tested 'Mezger' engine.
2000: 420bhp 996 model Turbo, with all-wheel drive and twin turbo water cooled version of the 'Mezger' engine. Special edition (numbered) 'Millennium' edition – a high spec version of the Carrera 4, identified by chromed alloys, burr walnut trimmed dash and natural tan leather interior. C2 could be specified with PSM. Series 1 GT3 ends production at close of 2000 MY.
2001: 462bhp twin turbo GT2 with rear wheel drive only (and no PSM). Lighter weight makes this the fastest accelerating 996 model. All 2001 MY models identified by electronic release for the front and rear lids and LED interior orientation lights.
2002: Major upgrade to Carrera 2 and 4 with 'facelift' including Turbo's 'teardrop' headlamps, glovebox, sports steering wheel and larger 320bhp 3.6-litre engine (featuring Variocam Plus variable valve timing and opening technology). New Targa model (with panoramic, sliding glass roof) and wider body Carrera 4S introduced Porsche sat-nav PCM1 upgraded to PCM2 with CD in place of cassette.
2004: Facelifted GT3 (Series 2) with 381bhp, better handling and braking. Cabriolet versions of the Carrera 4S and Turbo, plus 450bhp Turbo S model (also available as Cabrio). Limited edition GT3RS has 381bhp and is 20kg lighter. 40 years 911 Anniversary model Carrera 2 has X51 powerkit with 345bhp, sports exhaust and GT Silver finish. GT2 upgraded to 483bhp. Service intervals extended.
2005: 997 Carrera models replace 996 C2/4, but 996 C4S, Turbo, Turbo S and GT3 continue. At end of 2005 MY all 996 production ceases.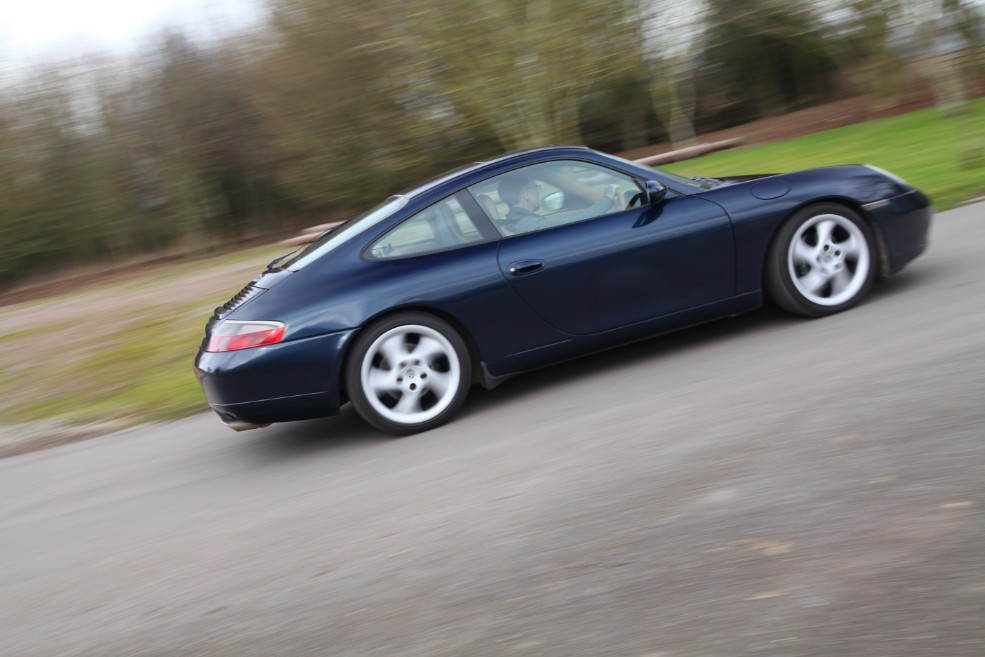 What to look for
Given we're talking about a model introduced in the late '90s with a galvanised bodyshell, rust isn't going to be too much of an issue. That being said, some cars will have been driven everyday given their usability and with the amount of salt on the roads during winter time, it may have corroded some of the underside. It's worth checking around the sills for any problem areas, but you shouldn't expect to find anything.
On the contrary, cars that have been underused may also suffer due to some owners exploring the appreciation factor that usually occurs with 911s. In short, the typical service intervals may not have been adhered to if said model has been dry stored for a number of years. Make sure you check the service history of any vehicle to see what work has been carried out in the past and whether regular maintenance has been adhered to. With relation to this, be aware that splitters, or the underside of the front bumper may also be damaged. The 996 sits quite low and speed bumps could cause a few issues.
It's also worth noting here that it is a sports car and with that comes the expectation that some cars will have been used for track work, particularly GT2/GT3 and GT3 RS models. There's no reason to be put off by this so long as service intervals have been adhered to, or in the best-case scenario, doubled up.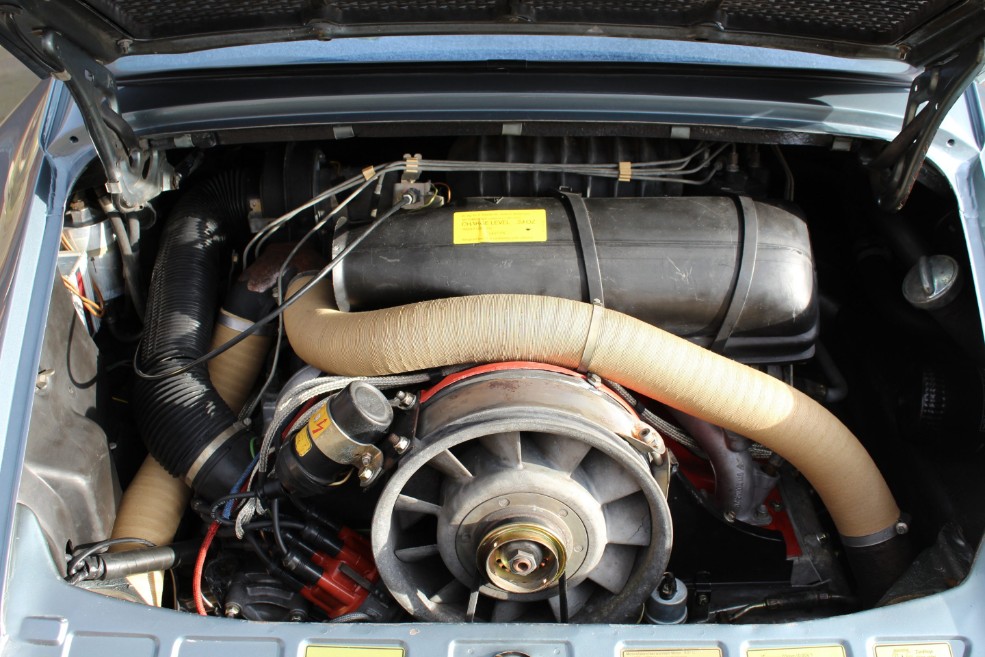 Engine
One of the most common and more serious issues with the 996 is the intermediate shaft bearing (IMS). The shaft sends drive from the crankshaft to the double overhead cams; if the bearing is starved of oil it can break up over time, eventually causing catastrophic damage if it fails entirely. The problem is not so much the bearing, but more so that it carries with it no warning signs and the end result is valves and pistons meeting. This in turn will likely require an engine rebuild in the region of £10,000. Thankfully, only a reported 8% of cars were affected by this and most will have since have been rectified. Typically, it's understood that if a car has reached 50,000 miles with no issues then the problem isn't likely to happen. It's worth checking if the owner has had this rectified though; replacement intermediate shafts are available should it not have been, but it is a costly affair at around £2000.
Another issue which effects mainly the 3.4-litre engines is cracked cylinder heads. While the internet may have you believe that its an epidemic, in reality cases have been few and far between according to Porsche Specialist Revolution. These horror stories are usually related to the expensive cost of fixing said issue. Revolution suggests investing in a borescope inspection before buying any pre-2001 examples that feature the 3.4-litre engine.
Revolution also put to rest a myth that cracked cylinder heads and liners usually occur between 25,000 and 50,000 miles, where in reality it can happen on much higher-mileage examples and could also affect the 3.6-litre, although the latter is less prominent.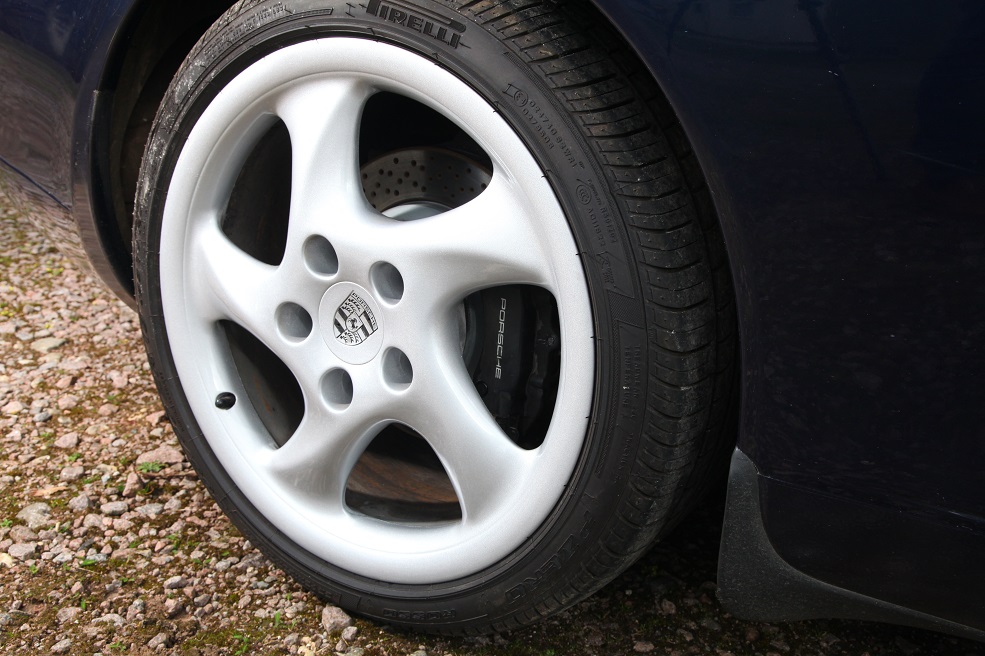 Suspension and brakes
The suspension is another hassle-free area. Springs and dampers should have lasted over time with the only main issue being the odd squeak which is in relation to the control arms. It's a sign that they've either worn over time or they've been damaged on speed bumps. Replacement control arms are relatively inexpensive to come by and labour costs are also low due to the relative ease of work.
As with all cars, replacement discs, pads and fluid should be carried out every few years. Make sure that this has been done with the service history. Replacement parts aren't cheap, so some may opt for cheaper parts so beware; always try and use Porsche parts or similar – the last thing you want is inferior brakes when you are exploring the depths of the 911's performance!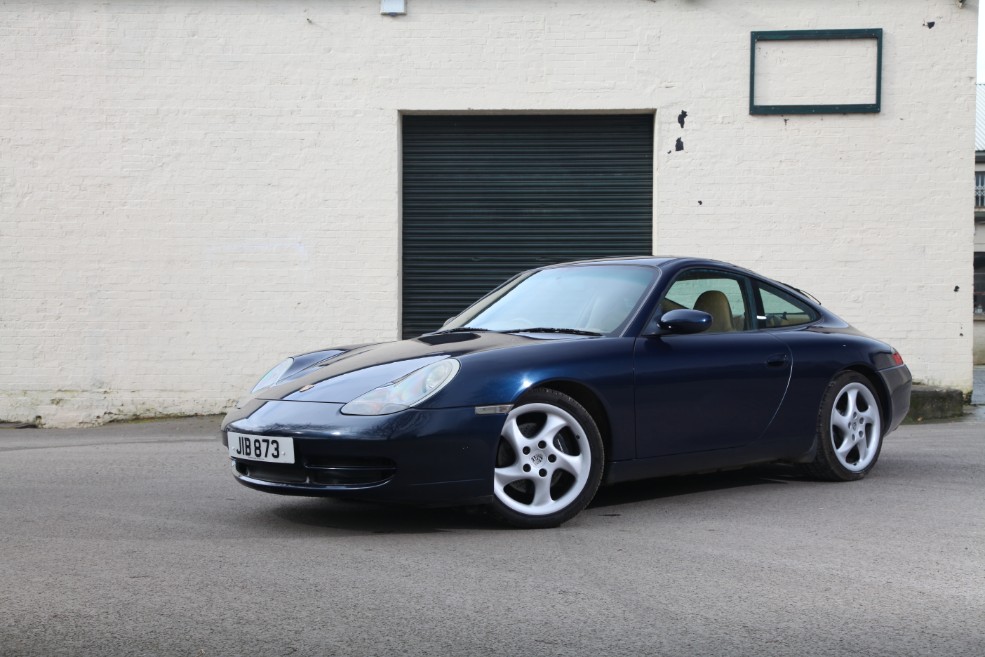 Exhaust
Another problem area of the 996 is the exhaust suffering from corrosion. The fasteners, bolts and nuts all corrode and can lead to exhaust leakage. You won't be able to see without lifting the car in the air, but once you get an opportunity to do so, make sure you check.
Many opt to replace the whole exhaust system for a sportier system with more noise, understandably. If this is the case, check to see who built the system to check its longevity. The other thing to consider is whether you could live with the extra decibels day-to-day, as for some it could be too much.
Cabriolet/Targa
The usual checks here should be applied. Make sure it works as it should and that the cabriolet roof isn't damaged; the rear screen can be known to split which will require a replacement.
Thankfully the Targas are not known to falter, but this of course can happen. Check the operation of the roof as replacement parts are generally expensive.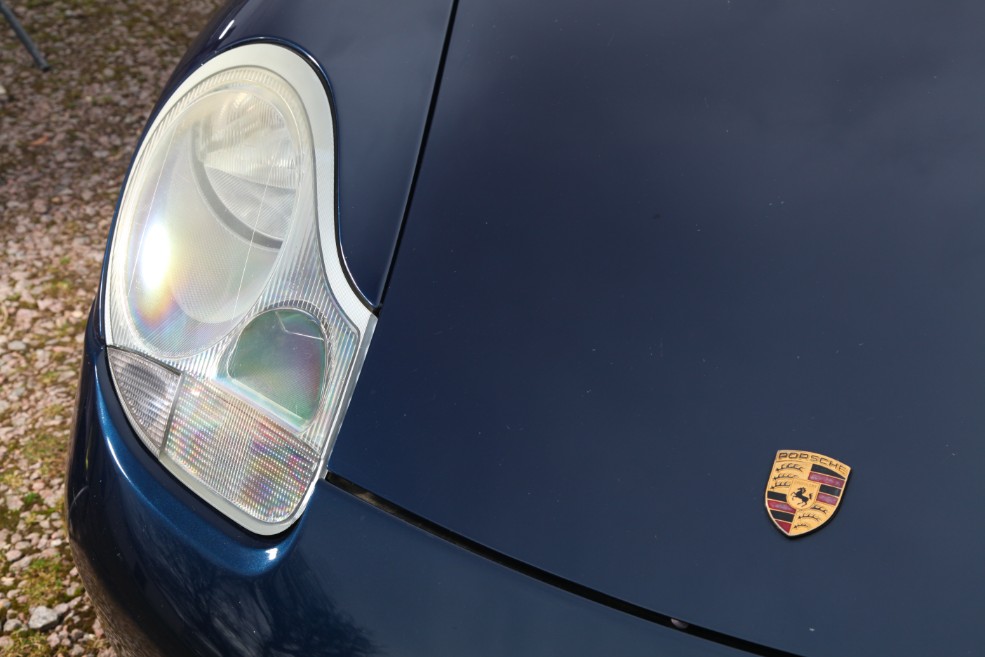 Values
While you can pick up a 996 for a reasonable sum of £15k-£20k with under 70,000 miles on the clock and good history, make sure you've done your homework. Look for cars that have had the IMS work done and an owner that is passionate about his car. Look out for stickers for Porsche Club GB or a similar club; while it doesn't guarantee the car's been looked after, it generally suggests that the owner is a genuine enthusiast and may well have taken more car with their car.
Post-2002 models are the cars to go for with the 3.6-litre updated engine, these typically fetch around the £25,000 mark. If it's a turbo model you're after, expect to pay mid-£30,000s to £40,000; while late Turbo S models will demand close to £50,000.
The special edition GT2 and GT3 RS models are both comfortably over £100,000 today, while the GT3 is slightly more 'affordable' at around the £70,000. As with all cases though, do your homework and don't pay over the odds.