In this Market Trends we take a look at three sporting Vauxhalls; the Chevette HS, Lotus Carlton and Cavalier Turbo 4×4…
Vauxhall Chevette HS
While the basic Chevette was something of a bland car, the HS was a whole different kettle of fish and something that offered buyers a genuine competitor to the Escort. Featuring a 2.3-litre four-cylinder engine, the 135bhp engine is good for a 0-62mph sprint in 8.8 seconds, which isn't half bad going for today's standards, let alone a car from the mid-70s. Its engine is a fruitful thing that thrives off of revs and wants to push on. Acceleration is good thanks to a close-ratio box, although top speed is hindered because of it, reaching only 117mph flat out.
Admittedly, HS Chevettes aren't cheap, but as a collectors item prices will most likely maintain where they are or potentially appreciate. Around £20,000 will get you an example that's recently been restored, with some ropier examples hovering around the £15,000 mark. It's worth noting here that just because it states its been restored, doesn't necessarily means it's in the best condition, it depends entirely on who has carried out the restoration, so beware.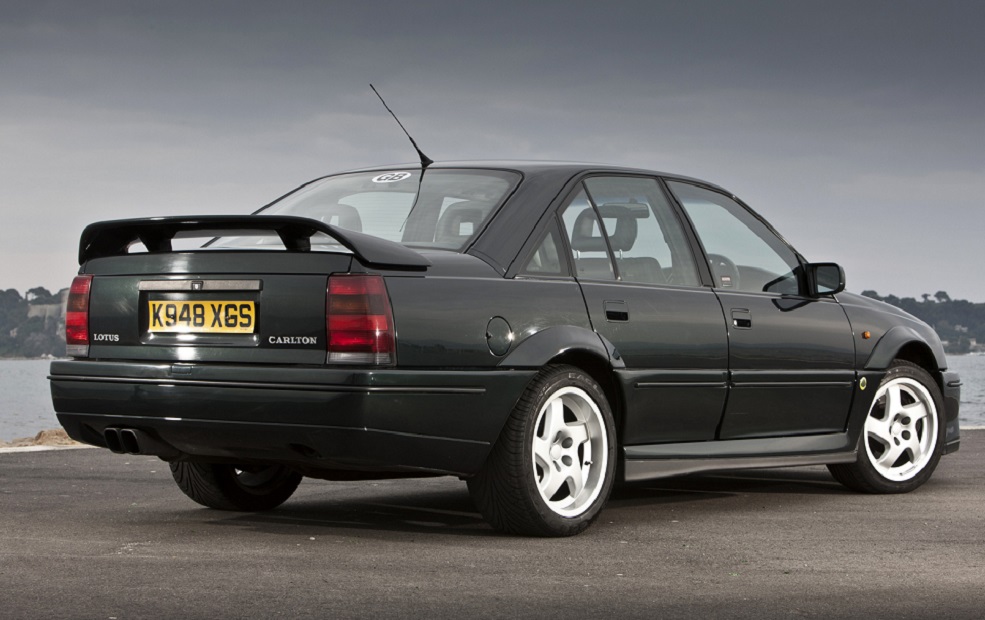 Vauxhall Lotus Carlton
To try and put into perspective how barbaric the Vauxhall Lotus Carlton was when it arrived some 25 years ago, it's closest rival, the E34 M5, was down some 20% on power and 58% on torque. Performance was rated at 377bhp and 419lb ft of torque… that meant that the top speed was quoted at 176mph, for a family car.
The starting point was a General Motors 3.6-litre straight-six petrol engine, with two Garrett T25 turbos strapped to it and twin water-cooled inlet charge coolers were also added to help control temperatures. In its day it cost £48,000 to buy, which is significant given in today's market, if you can find one for sale, you'll be looking around the £50,000 mark to secure a good example. Most cars won't have been driven too much over the years so expect cars to have around 30,000 miles on the clock.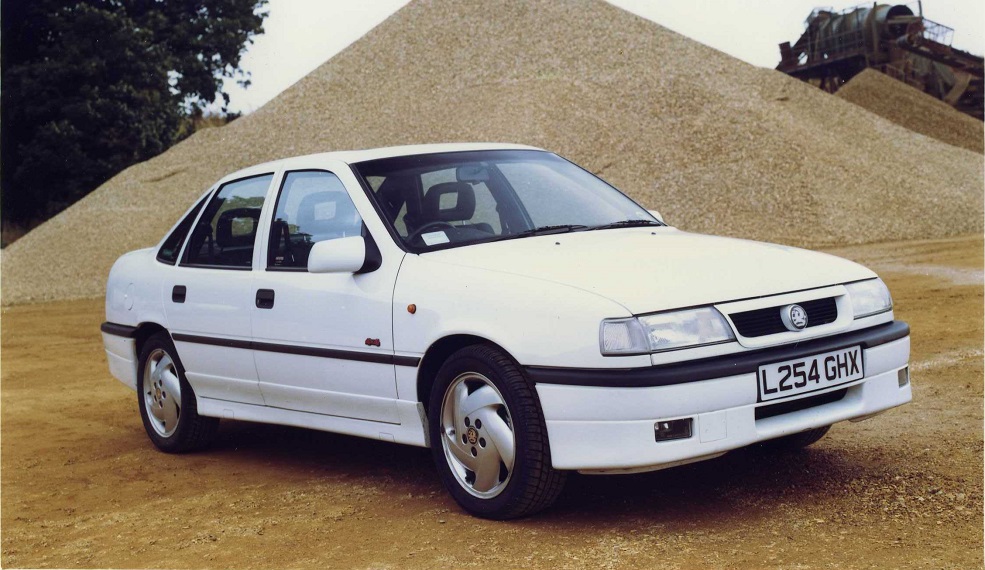 Vauxhall Cavalier Turbo 4×4
By the early-'90s, the super-saloon race was fully on. Vauxhall had successfully partnered with Lotus on the Carlton, and were now tuning their attention to the rest of its range, including the Cavalier. The 2.0-litre, turbocharged16V engine had featured previously in the Calibra, so it made sense to now mate it to the Cavalier, with a 4×4 system underneath. While the Sierra Cosworth was slowly phasing out, the Cavalier took over the mantle.
The 200bhp four-pot was enough to propel it to 149mph and 0-60mph in 6.4 seconds. It suffers the same issues that most heavily turbocharged cars do and that's a colossal amount of turbo lag; but once on boost you get a real surge of power that forces you back into your seat.
The biggest thing going for the Cavalier is that while it's not in the same league as the Carlton, it does offer strong performance for a fraction of the cost. For £10,000, you can get behind the wheel of a solid example with good history. A fraction under £5000 will still land you a good example.