In this Market Trends we look at three MG roadsters; the MG T-Type, MGB and MGF…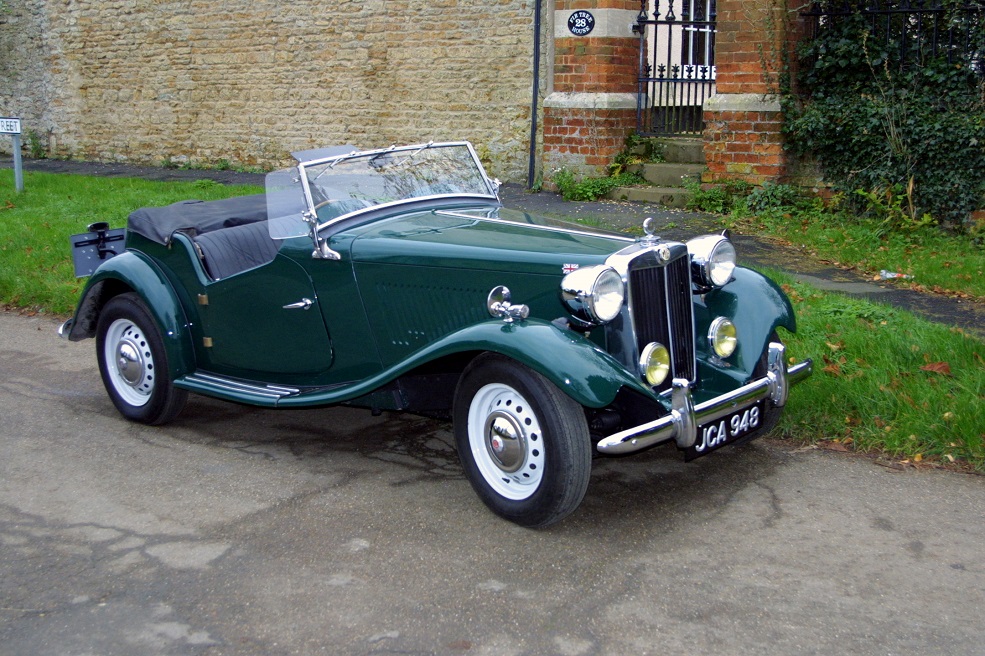 T-Type (1936-1953)
The first of the MG T-types, the TA, came in 1936 and offered improved driveability over its PB predecessor, providing it with far broader appeal in the popular sports car market. A synchromesh gearbox and less maintenance-hungry pushrod overhead valve engine were fitted to a relatively familiar leaf-sprung MG chassis.
Refinements continued into TB and TC models, bridging the war years, until the final TD model came in 1950. By this time front and rear bumpers were fitted, along with smaller wheels of 15" diameter down from the earlier cars' 19". Today, these are a little less desirable for their loss of classic visual character but offer some significantly more modern features underneath – double-wishbone coil suspension at the front attached to a considerably stiffer chassis.
While priced less than their earlier relatives, the TD models still command around £20,000 depending on condition. Earlier TA and TC cars are worth more, but only around £5000 on a like-for-like basis unless it's a particularly special car – certainly Tickford bodied cars can double this premium.
Prices over the last decade have been rather stable, having found their decided price point after the legacy of sports car racing clubs that is now more of a classic timed rally scene or simply attending the shows. As with any car of this age and design, values are now vulnerable to the willingness of a new generation of owners to take on their maintenance challenges.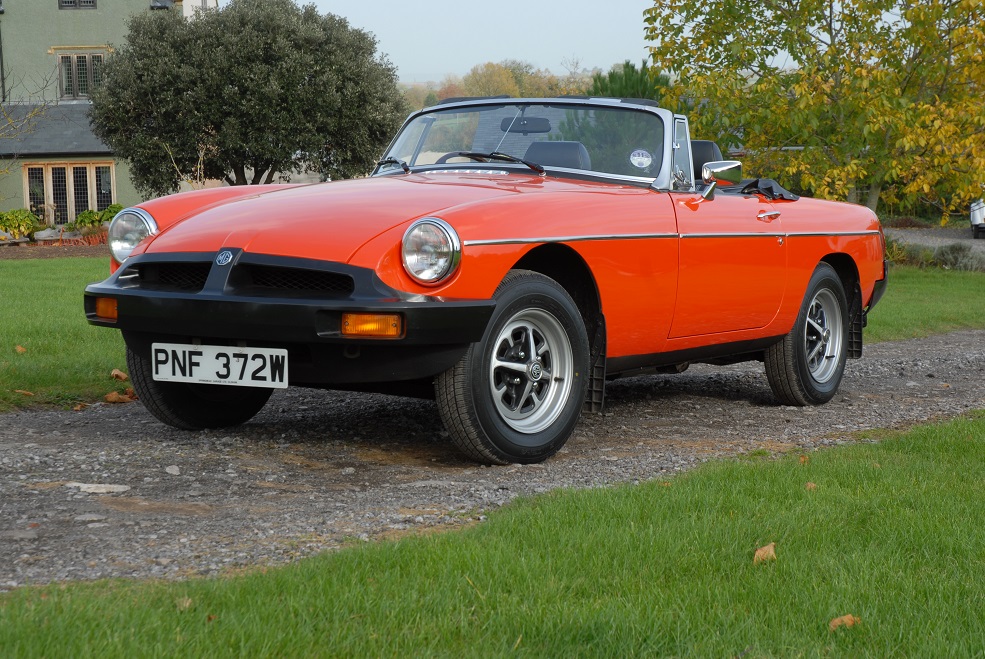 MGB (1963-1980)
The classic British roadster for the 1960s would prove successful enough to carry the distinctive shape to 1980, and then returned for the limited-run RV8 produced between 1992-1995. Its position in the classic car scene quickly gained traction and numerous suppliers of spare parts and upgrades provided its owners with a vast array of options of how to enjoy open-top motoring.
From sports to cruising, the MGB has long been a great choice for those looking to indulge themselves in whichever classic car activity they please. However, prices have been on the up for the last few years and are approaching the point of changing the nature of MGB ownership.
Many resort to buying the less desirable so-called rubber-bumper models that were introduced in 1974 to incorporate steel-reinforced bumpers that were required by US safety regulations. These cars that look less obviously classic, without the chrome fittings of the 1960s cars, were regularly priced below £5000 only five years ago, but today are also on the up. In the last year, values have as much as doubled, breaching £12,000 for exceptional examples. While such figures are represented mostly by unusual cars that have been dug up from the famous barns that apparently litter our country, featuring low mileage and outstanding condition, this is all indicative of a trend that sellers and buyers are keen to be involved with this hot market.
Pre-1974 models are enjoyed more steady growth, despite having been already at the £10,000 mark when their rubber-bumpered relatives were only half that. Today, the trend has taken average values to £15,000, and many adverts on the market show vast sums of money having been spent on these once humble British sports cars.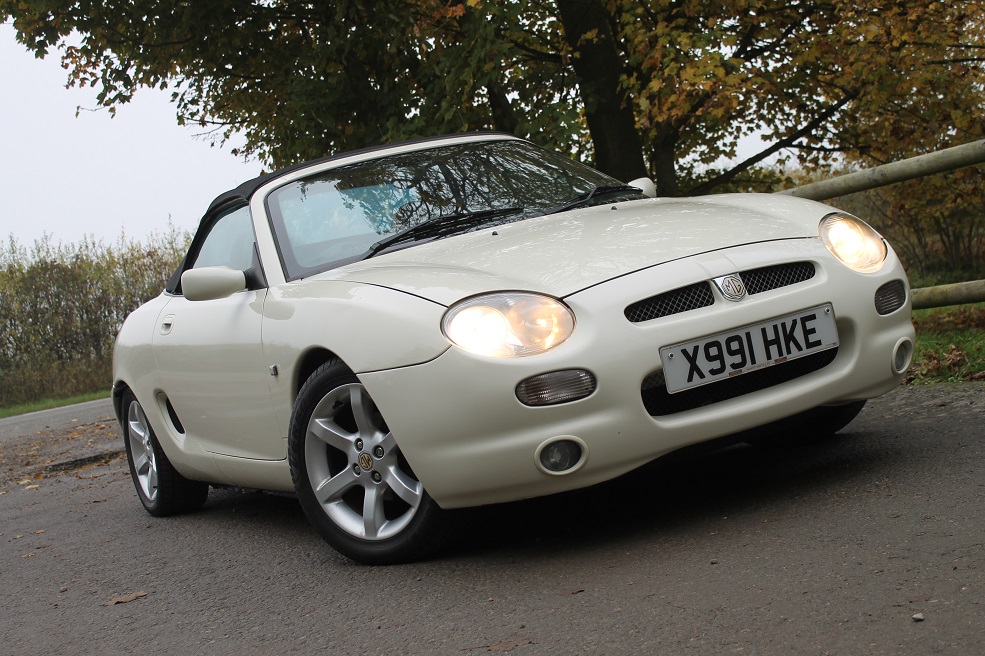 MGF (1995-2002)
A little late to the 1990s sports car boom, the mid-engined MGF nonetheless made a fantastic impact into the market. One magazine declared it MGF-ing marvellous, the words on the cover striking down its competition in the background. Introduced at a similar time to the Lotus Elise, and while the TVR Cerbera was already causing a stir, the new MG roadster seemed to be part of a wider revival of the British sports car. One that also looked to be more than ready to hit back at the Germans, Japanese, and whoever else might want some.
It was painted by the same brush as many of the other roadsters of this era, considered not a serious car worth aspiring to and therefore lost huge value by 2010. A budget of £500 could easily find a half-decent example, even a higher-output model with the Variable Valve Control system, while the special editions and those in outstanding condition would struggle to push beyond £2000. Since then, however, the MGF has started to build an appreciation that has had values on the rise.
Now, models like the Trophy 160 and 75 year anniversary can add noticeable premiums, on prices that are now more like £1000-£2500. In fact, even standard cars can be priced above £5000 today, if they're in superb condition with low mileage. Many sellers are now mentioning new head gaskets, showing a degree of investment that would have been far less worth making only a handful of years ago. The MGF was a great car, is a great car, and as numbers fall and appreciation grows, the cars in the £1000-£2500 range surely has a good way further to go.