Porsche 928 (1978-1995)
Luxury grand tourer are the words we'd associate with the 928 today but its intentions were very different in 1978 when Porsche unveiled the front-engined, rear-wheel drive car to its line-up. Most of you will know that the 928 was intended to be one of the cars that would replace the 911, oh how history could be so different had that had become the case. Work initially began in the '60s and by the time it had actually gone on sale in 1978, fans of the 911 had begun to grow and Porsche quickly realised that this was a car to stay. Besides on its arrival, the 1978 was quite far from the sports car image that it was going for and the layout meant it was perfect for a quick grand-tourer.
From the off the 928 was a technical masterpiece and light years ahead of its time, hence why its essential design remained unchanged for 17 years, despite face lifts. Featuring a V8 up front with a plentiful 237bhp on tap (1st generation car) it was good for 142mph flat-out. Buyers today will either fall into two camps, original car or the uprated luxury and power of the S4 model. Good S1 models are hard to come by but we did find a few for sale ranging between £14,000 and £25,000 depending on miles and condition. Manuals require a premium over the auto on all models, which is something to bear in mind. S2 and S3 examples from the early to mid-'80s are of similar price, while the S4 in manual guise will see prices rise to as much as £50,000 for a low-mileage example. A budget of around £20,000 will likely see a good condition S1-3, while an S4 may need closer to £25,000. For those with bigger budgets, the 928 GTS comes in at comfortably over £50,000.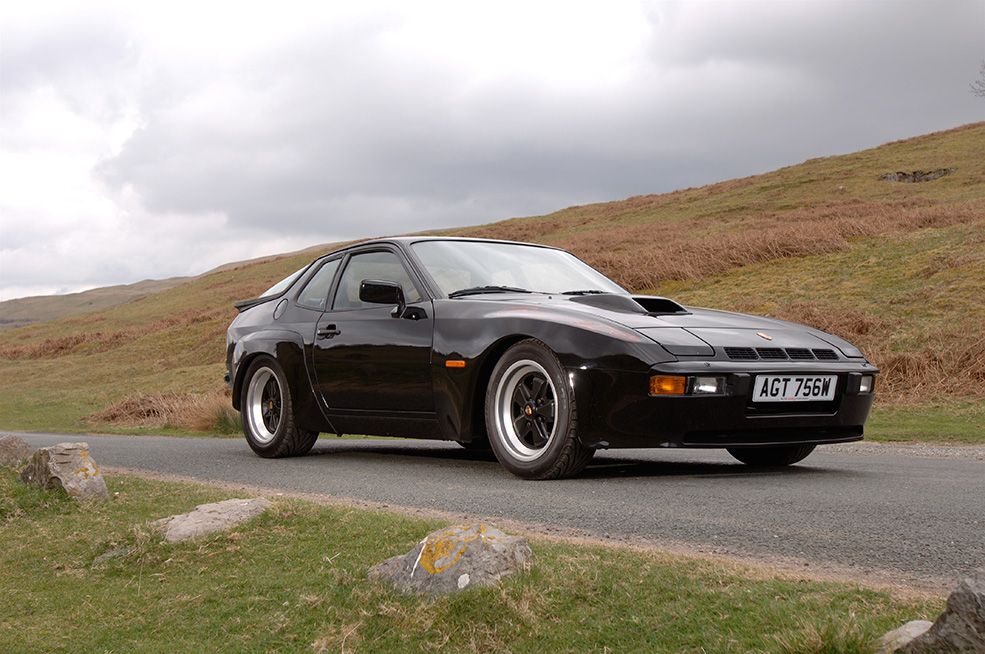 Porsche 944 (1982-1991)
Built to replace the 924, the 944 was more of a sports car over its front-engined brother in the form of the 928. It arrived in 1982 with a 2.5-litre, inline-four engine that some say is quite literally half of the V8 engine found in the 928. The skinny 924 was completely reimagined for the 944, featuring a much wider body making it look more menacing on the road. With a 50/50 weight distribution, it drives sensationally well and is a particular favourite of classic track day fans. It was relatively cheap in the day, too, and showed that the likes of Porsche in Germany could compete with Japan in the affordable sports car bracket.
Later revisions included the introduction of a turbo (944 Turbo) with power increased to 217bhp in regular form and 240bhp in Turbo S form. Suspension was also changed and more focussed hence why today the Turbo cars are the most desired of the lot. Running 944 Turbos start from around £25k but can rise to well over £50k for an example that's been meticulously looked after with low miles. It's the regular 944 that has become popular today as working examples can be bought for as little as £6000. Budget £8000 to £10,000 and you'll obtain a well looked after car.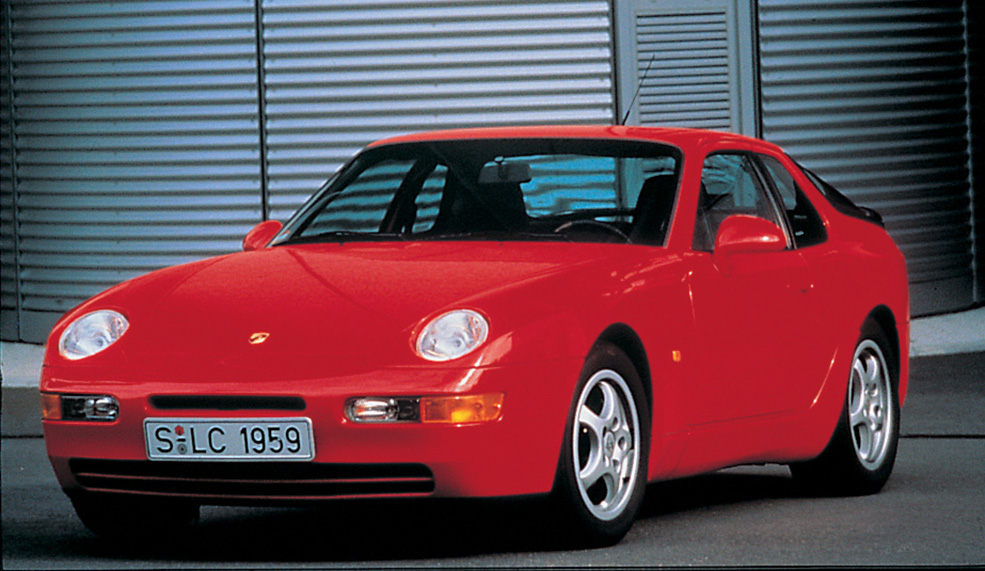 Porsche 968 (1992-1995)
As far as front-engined Porsches go, the 968 is probably the least known about. Truth be told, it develops nicely upon the previous 944 and had in fact intended to be an S3 944. Such were the changes underneath that Porsche decided it would be an entirely new model altogether. The way a 968 drives is typically Porsche; nice and precise with good power to get you along at reasonable pace. The Club Sport model is the one most people dream of, but even in Sport guise (features the same lowered suspension) the 968 is a hoot to drive. Of course with the added badges the price goes up, demanding a premium of around £20,000 where the regular model comes in at closer £10,000. Either way, the 968 drives far better than the way its look would make you believe and actually feels beautifully agile; it wants to dart about and be driven close to the edge, which makes it such a fun car to drive.
Owning one sits you in a bracket of rarity, with an estimated 200 UK cars left on the road. Despite this, as mentioned above, prices have remained in a good affordable bracket, but if it's a club sport you're after, expect to pay more £40,000.