In this Market Trends we look at three cars that could be labelled brand disasters by bringing their marques to an end. But the NSU Ro80, DeLorean and Rover 800 we're referring to all make top classic buys today.
NSU Ro80
Launched in 1967, the NSU Ro80 was the car set to take the company into the big league. A large executive saloon with a revolutionary rotary engine, clutchless gearbox and aerodynamic shape, it was bristling with innovations such as all-wheel disc brakes and fully independent suspension. But warranty claims on early cars rendered NSU bankrupt – bought by VW in 1969, it was assimilated into Audi and its demise in 1977 signalled the end of the NSU marque.
Many Ro80s were converted to Ford V4 power in a desperate bid to keep them roadworthy, and while there are still a number of these about, cars with the original rotary outnumber them these days. Original cars with rotary engines are valued far more highly than converted cars, though either would make an excellent classic buy for someone who wanted a usable family classic with an unusual twist.
£5000-£10,000 bought you a nice Ro80 back in 2014, and that's not really changed by much since. With average values then of £7000 and now of £9000, there has been a subtle shift but not the sort of gain that we'd expect to pin future projections on – with just 178 sold, it's more likely to reflect the condition of the cars presented more recently. But values certainly aren't dropping, which means that a Ro80 is at least as sensible an investment as a bank account. And with the NSU, you can enjoy it.
Our data doesn't differentiate between rotary and V4-engined cars, but you would expect V4-engined cars to be worth around 20% less than an equally good car with a rotary engine.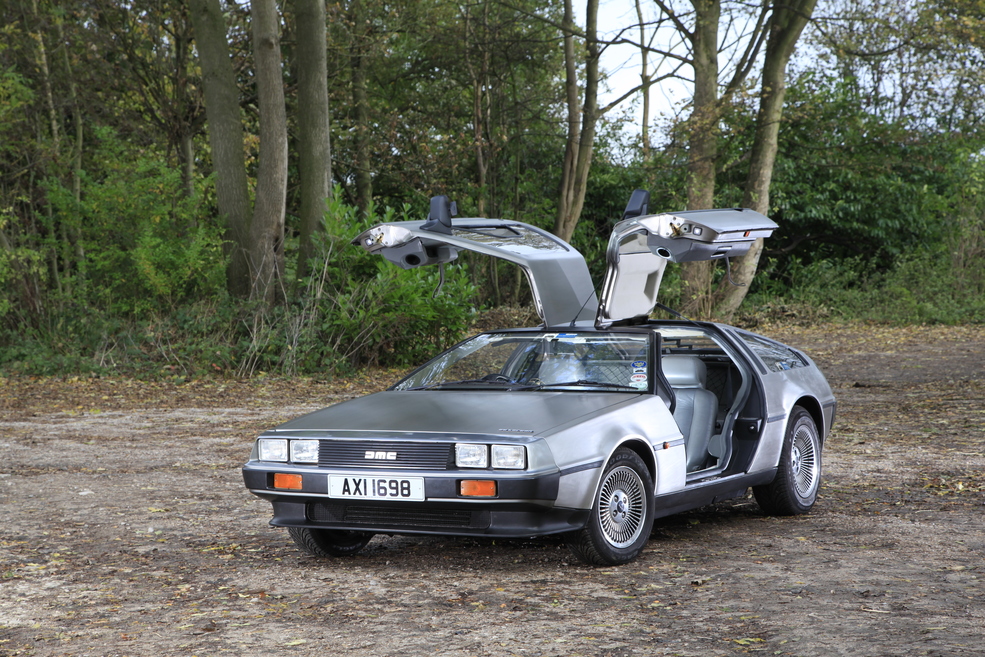 DeLorean
The DeLorean was a car doomed from the start. Effectively a vanity project for disgraced former GM mogul John DeLorean, his 'ethical' sports car was intended to take the Detroit giants on at their own game. By avoiding consumerism, DeLorean hoped to attract customers looking for a sports car that would last, something safe and something futuristic. But setbacks during productionisation meant that the car never lived up to the hype. In addition, the serious questions over the way the car was financed by the UK Government and John DeLorean's subsequent entrapment in a drugs case meant that the project was never going to succeed.
US-spec Deloreans have less power than European cars, and the lighting at the back requires adaptation to meet UK standards so the cars are worth correspondingly less. Some modifications can be desirable, such as an uprated derivative of the PRV engine, though the ultimate way to devalue your DeLorean is to paint it.
Unsurprisingly, DeLorean values have maintained a gradual upward price curve given the story of the model and the inevitable appeal drawn from the Back to the Future series. A spike at the start of last year can be discounted as the car affecting values was an exceptional example, but where three or four years ago the average price might have been around the £30,000 mark, values now tend to be nearer to £35,000 on average. Good examples are regularly commanding over £40,000 these days.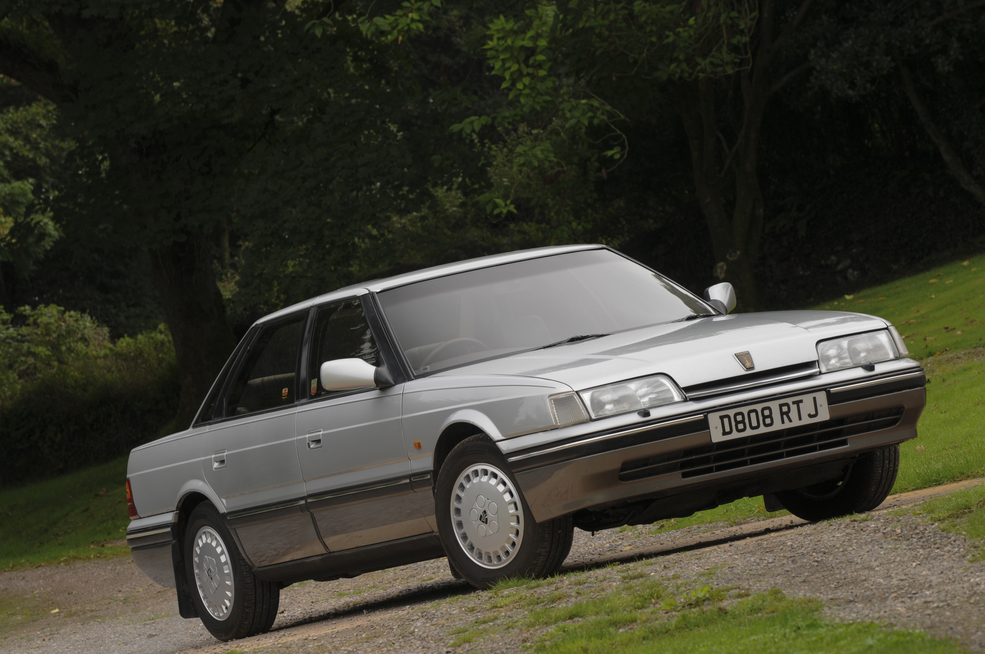 Rover 800
The 1986 Rover 800 was part of the brave new world. A joint venture with Honda, it was the first car to be jointly designed by Austin Rover and Honda, and the dawn of a new age of collaboration where the British would learn Japanese industrial techniques and the Japanese would learn European style.
That was, at least, the idea. The reality was that the ride was compromised by short travel suspension, the quality was just as bad as it had been on Rovers of old, and neither rust nor electrical gremlins had been eradicated.
The Rover brand had been so tarnished in America that Austin-Rover created the Sterling name to sell the car there, but American buyers flocked to the mechanically identical Acura [Honda] instead on the basis of its better quality.
But an 800 makes a compelling classic buy in Britain – easy to source parts for, with many people having fond memories and prices staying relatively attainable. The V6 and turbo models are the most desirable, with good Mk1 Sterlings and Coupes fetching more than the rest.
Rover 800 values have strengthened considerably; the formation of an owners' club in 2015 and an active presence at the Classic Motor Show have raised the profile of this once-common executive car and they're beginning to appreciate after years in the doldrums.
SD1 prices are beginning to carry the 800 too; as buyers are priced out of the former they become drawn to the latter. Mean values spent most of 2015 languishing around the £1000 mark, but have more than doubled to the point where the average 800 might now fetch £2000-£2500.
We see no reason why this trend wouldn't continue as SD1 values continue to climb. Clever money would be buying Mk1 Sterlings and 827 Coupes now.