In this Market Trends we look at three early adopters of hybrid technology; the Toyota Prius, Honda Insight and Honda Civic Hybrid…
Toyota Prius Mk1
What Toyota did 20 years ago was create something that no other manufacture dare do, and they got it right. OK, it's not exciting to drive and yes it has its niggles, but a comparative car of its era is no better equipped for city driving than the Prius.
The hybrid system is an integrated package comprising of a specially developed 1.5-litre four-cylinder petrol engine, a compact high-torque electric drive motor and a separate generator using similar technology. All this is squeezed under the bonnet taking up no more room than a conventional transverse engine.
A bank of nickel-metal hydride batters are housed immediately behind the back seats which provide the electrical power. To avoid external charging, the engine provides charge to the batteries keeping them primed at all times. An Epicyclic Geartrain controls the engine output and can divide the power provided by the engine equally between recharging the batteries and providing propulsion to the drivetrain. As a result, a continually variable transmission (CVT) is used to drive the front wheels, which in turn adds to greater acceleration.
Today the Prius doesn't exactly have the best reputation, but to Toyotas credit, we're yet to hear of a car needing replacement batteries, which isn't bad going. That being said, finding an example for sale wasn't easy but we did manage to spot a few adverts, which suggested the average price is around £3000.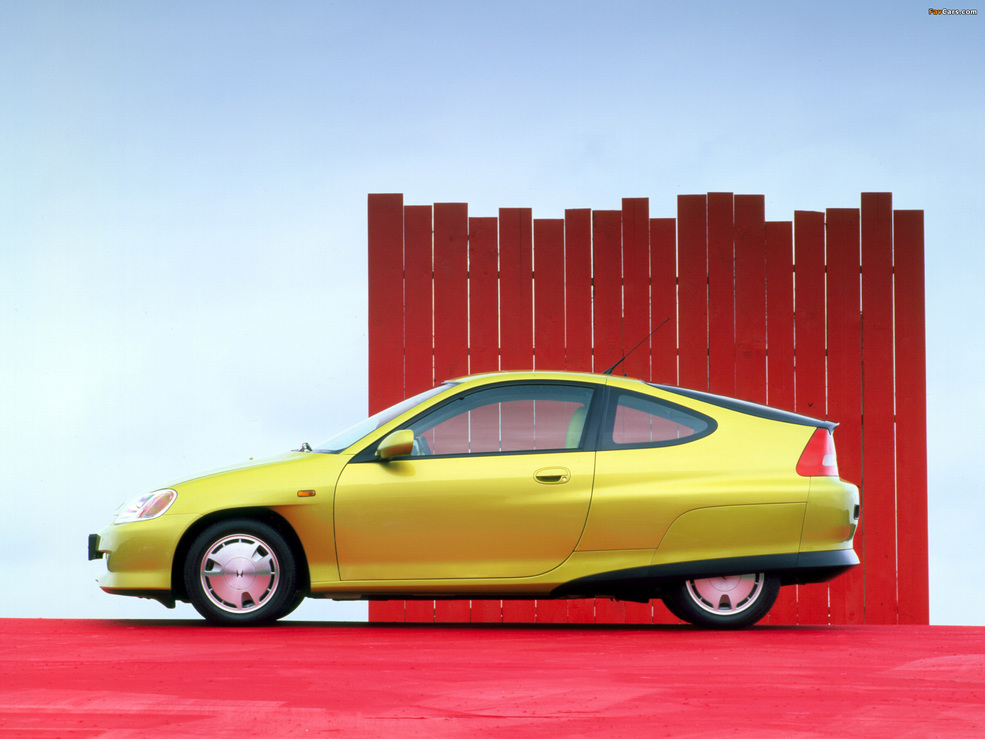 Honda Insight
The Honda Insight was developed at the same time as the Prius, using similar technology to boost economy. In fact, the Insight boasts one of the highest official economy figures in North American history with an official average of 73mpg.
To help with its economy, the Insight featured some extreme aerodynamics to reduce drag coefficient. The structure is also built from aluminium to help reduce weight.
The motor combines a 1.0-litre 3-cylinder engine providing around 67bhp, while the electric motor assists the engine producing around 13bhp boosting power to 80bhp. Honda's aim was to be able to combine the two forms of output to produce a similar level of power to a 1.5-litre.
Unsurprisingly we didn't find any Insights for sale in the UK, however, we did see a few for sale in the States. Of course you need to take into account import costs and conversion to UK law, however, prices are hovering around the £5000. For an oddball purchase it seems an expensive option; however, with that in mind, whichever show you intend you'll be inundated with interest.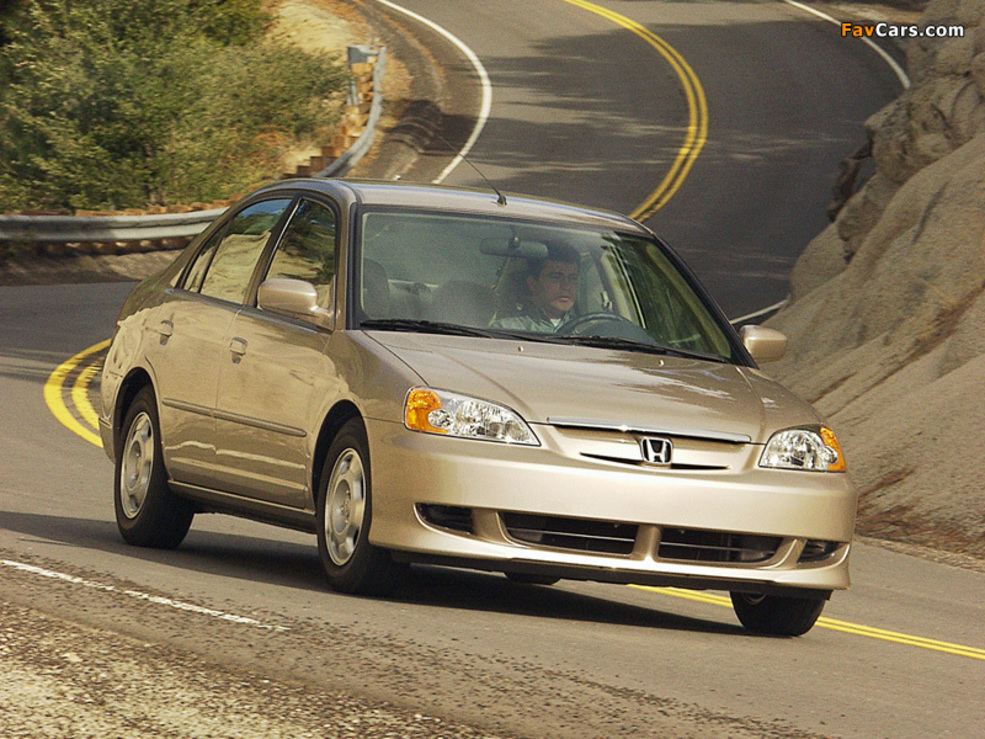 Honda Civic Hybrid
The Civic Hybrid introduced into the UK in 2003 was a development of the Insight to some extent. It was the second hybrid vehicle from Honda to feature hybrid technology. This time around a seventh-generation five-door Civic was used as the base and a 1.3-litre combustion engine was boosted by 144 V Nickel-metal hydride batteries with 6 A-H capacity producing a combined 97bhp.
Cleverly, the petrol engine features VTEC with cylinder deactivation, as a result, when the car is decelerating, three of the four cylinders close reducing the amount of power loss and increasing the amount of kinetic energy received during brake regeneration thus charging the batteries.
Oddly, we found a good amount of cars for sale online, all ranging between £2000 and £4000 for an example. Most of the cars are later examples, ranging from 2005 onwards, and have been used well over the years, with some featuring over 100,000 miles. We would suggest around £3000 for a good example.