The latest of Mathewsons' monthly classic car auctions took place at its Pickering base on June 1, and once again boasted a catalogue full of desirable classics. The consignments ranged from sub-£1000 bargains right through to luxury prewar machinery, but most notable was the wide choice of low-mileage 'everyman' classics.
Amongst the selection was an R8 Rover 414 SLi with a mere 6790 miles recorded, a later 2006 Rover 25 with just 931 on the odometer and a 20k-mile Ford Orion – all of which found new homes. A good selection of Metros and Minis also gave buyers plenty to choose from, while sporting British classics enjoyed a good showing too. Indeed, the auction's most expensive lot was a 1974 MGB GT V8, which hit the top end of its £22,500 reserve. This follows another GT V8 that doubled its estimate at Historics last month, indicating there's a strong current demand for these powerful coupes.
Meanwhile, a 1990s RV8 in rare white appealed to fans of throaty open-top tourers, as did a 1971 Triumph TR6 that sold for a little under £15,000. Other headliners included a 1967 Alfa-Romeo Spider Duetto at over £20,000, plus a pair of prewar Rolls-Royces that both found new owners. As for oddballs, that box was firmly ticked by a Mercedes Unimog fire engine at a shade under £5500. It was one of three built in 1958 by Jennings, and is the only survivor.
Our chosen highlights from the sale are below, but for a full listing see www.mathewsons.co.uk. Please not the sale prices quoted do not include VAT on the fees.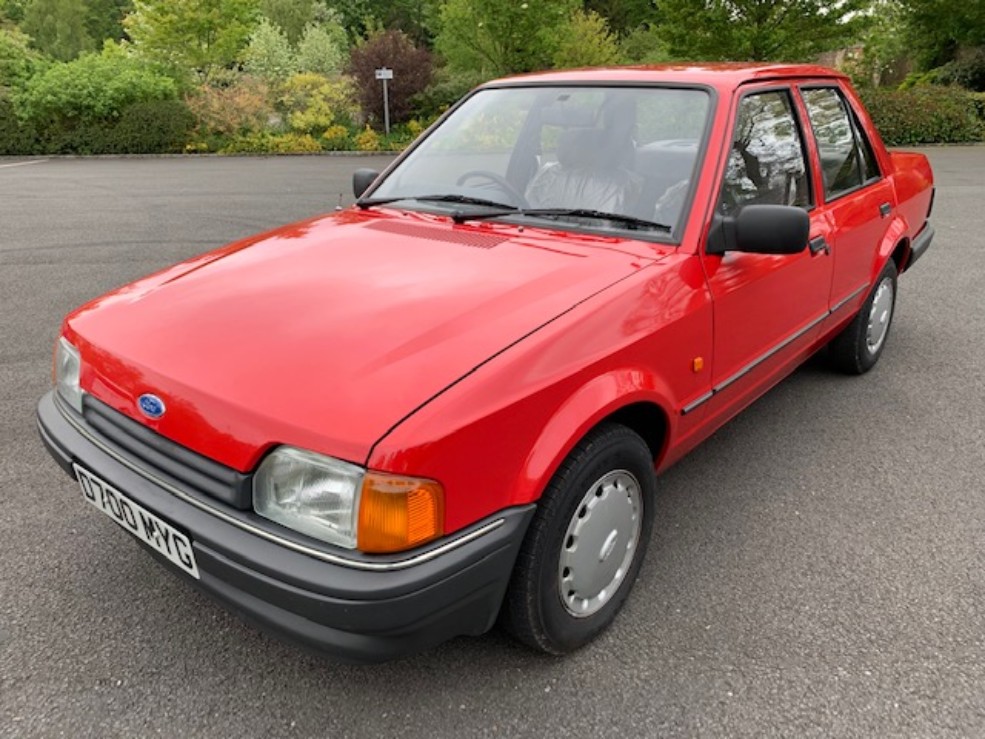 A Ford Orion in such original condition has to be a real rarity, especially in diesel form. This one-owner 1987 example showed just 20,000 miles, and was another brilliant step back in time. It came with a comprehensive selection of literature – including a pamphlet about the diesel motor – while the engine itself still carried the original gold film applied when it was new. It even smelled showroom fresh! The £2750-£3750 estimate proved to be accurate, with a selling price of £3333.
No fewer than four MG Midgets were included in the sale, and all found buyers. Our pick had to be this 1965 1098cc version in smart Iris Blue with immaculate blue upholstery. It came with a large history folder including many receipts, while the standard steel wheels and five-digit reg plate only added to the appeal. Against a reserve of £7000-£8000, it sold for £10,750.
This 1989 Austin Metro GS turned out to be a very strong performer, eclipsing the top end of its reserve to sell for an impressive £2526. Owned by the vendor for 11 years, it boasted the desirable 1275cc engine and sat on a set of smart MG Metro alloy wheels. It had also been well serviced and Waxoyled, meaning it was ready for the new owner to use and enjoy.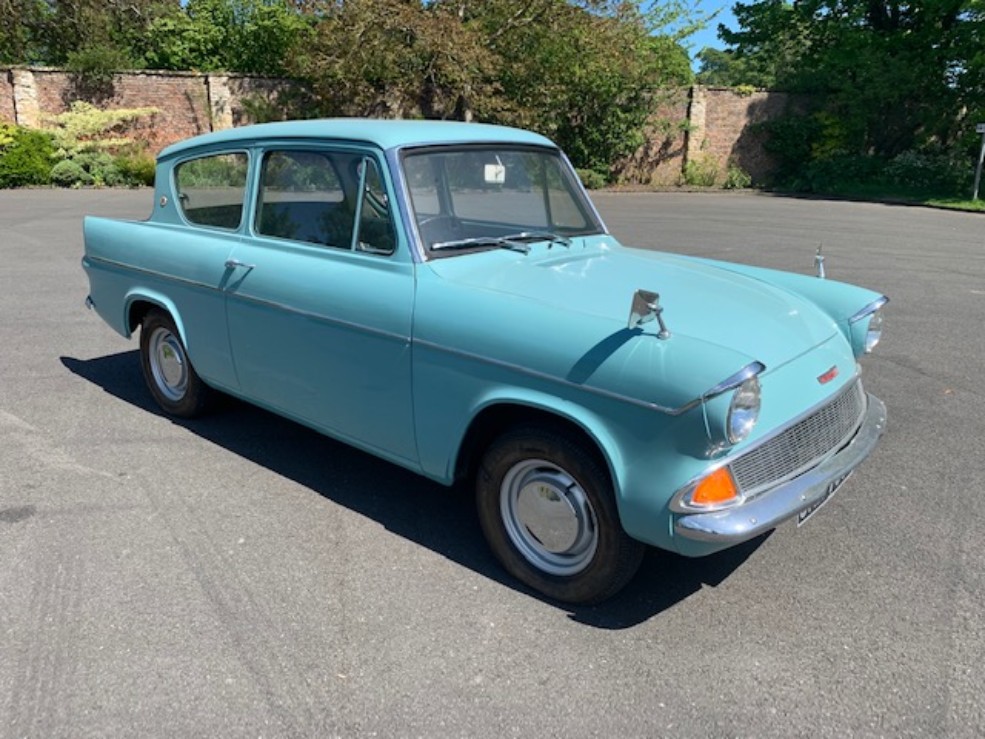 The Anglia 105E reaches its 60th birthday this year, and this 1968-registered last-of-the-line example seemed like a great way to celebrate. Looking smart in Lagoon Blue with an immaculate blue upholstery, the 42,000 miles showing on the odometer was surely accurate. It was described as feeling and driving like a new car, and even came with rosettes and accolades from various shows. At £8170, it was another to eclipse the top end of its estimate.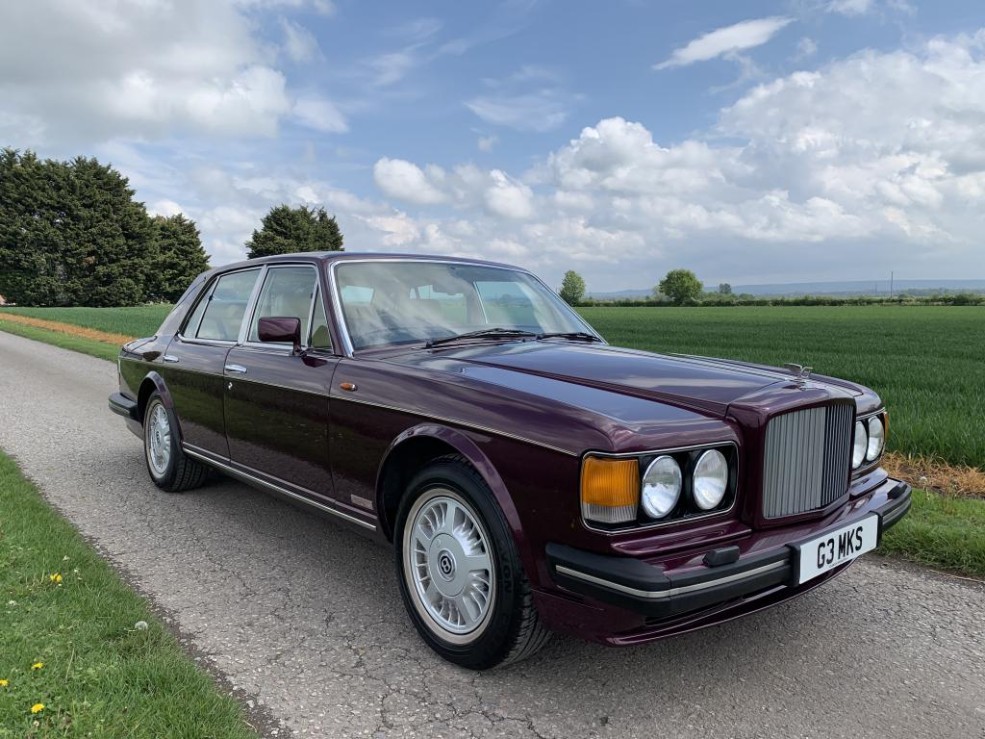 A host of luxury vehicles found new homes, included two pre-War Rolls-Royces, and a 1991 Silver Spirit. From the Bentley stable, meanwhile, came this 1992 Brooklands. Introduced as a replacement for the Mulsanne S and Eight models, it was intended as a slightly cheaper alternative to the Turbo R, featuring a 6.75-litre V8 engine without the turbo. This one was originally supplied to Singapore and was imported to the UK in 2001. Accompanied by a large folder of expenditure, it sold for £10,750 against a reserve of £7500-£8500.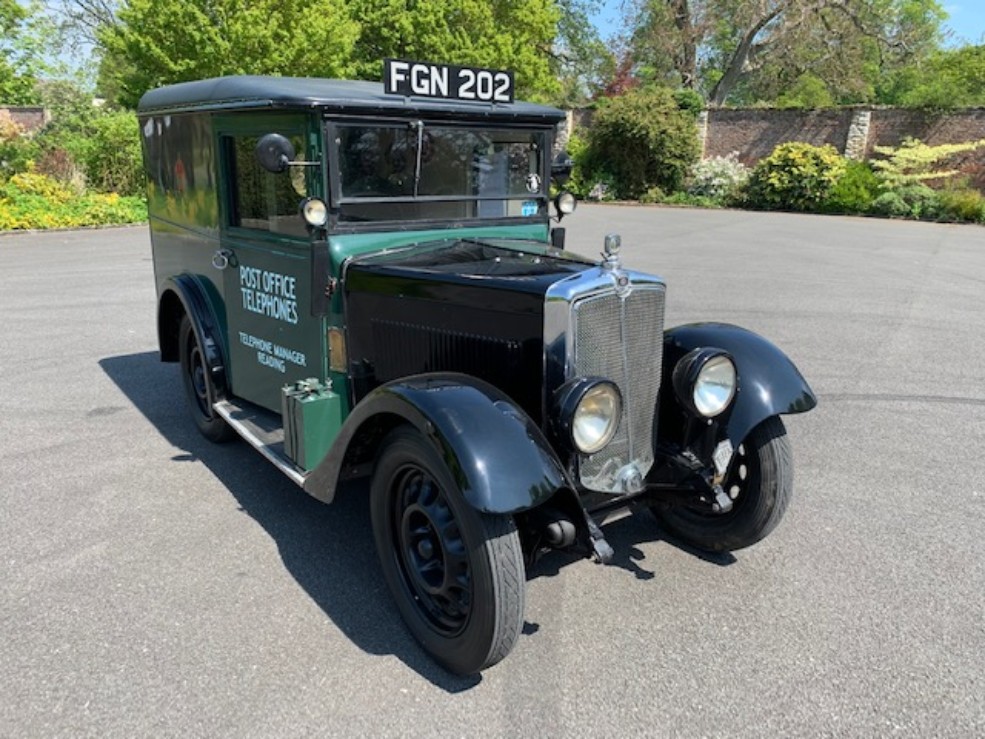 Looking resplendent in its period Post Office Telephones livery, this 1939 Morris Minor Van was the subject of an older restoration but still looked to be in fine shape. It's had just six owners, and it came with plenty of literature and photographs of the rebuild. The £10,000 to £12,000 estimate proved in the right ballpark as it sold for £11,610.