Charterhouse's most recent classic and vintage auction was held in conjunction with the Footman James Classic Vehicle Restoration Show on a rather wet Sunday November 4, with sales totalling just shy of £200,000.
There was plenty of variety to be had amongst the 55 lots present at the Royal Bath and West Showground near Shepton Mallet, with a timely emphasis on project vehicles ahead of the winter months. Examples included a Mk2 Cortina needing a restoration and, an early Austin Mini in need of a rebuild, both of which found new homes. Slightly more unusual was a rare two-seat Fairthorpe Electron Minor fitted with a Shorrock supercharger, as was a 1949 Tatra T600 Tatraplan project, which similarly attracted lots of interest.
With car from as early as 1935 right up to 2014 finding willing buyers, there was plenty to suit all tastes. The usual sports car fare of MGs and Triumphs were well represented, but there were some intriguing survivors too, such as a Mk2 Granada 2.8 GL, an early base-model Mk3 Escort and an immaculate 1976 Morris Marina resplendent in Sandglow.
We've picked out some of our highlights below, but for the full list of results visit www.charterhouse-auction.com or call 01935 812277.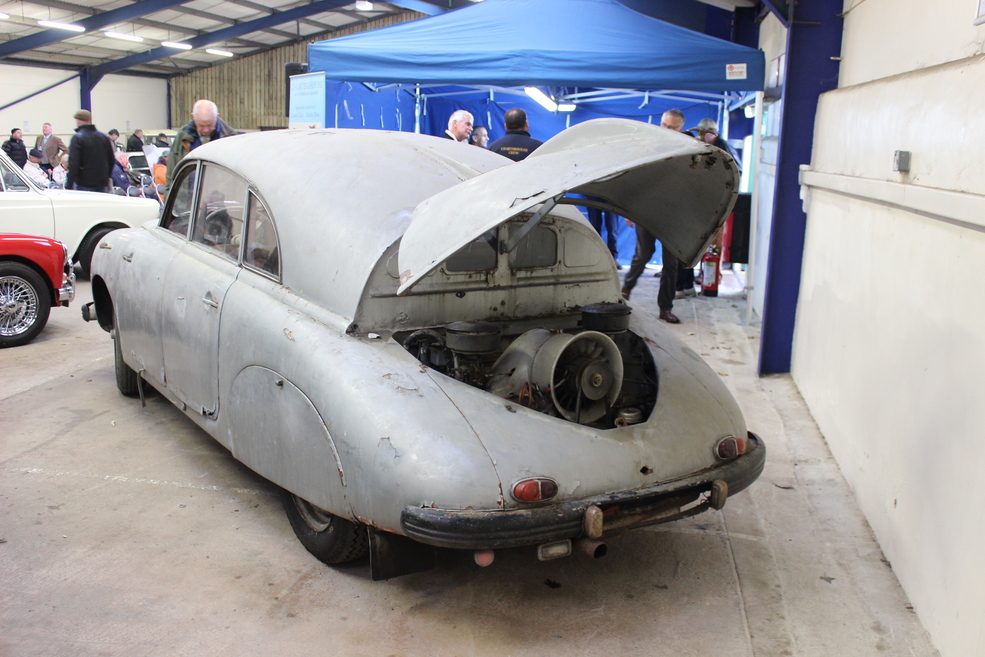 This Czechoslovakian Tatra T600 Tatraplan has been owned by a Somerset car collector since the mid-'80, and attracted lots of attention. The 1949 example is unregistered, and awaits restoration. The presence of bidders from all over Europe, some even in Tatra jackets, meant the £9000-£11,000 estimate for this Cold War survivor was likely to be surpassed, and so it proved when the hammer fell at £14,000.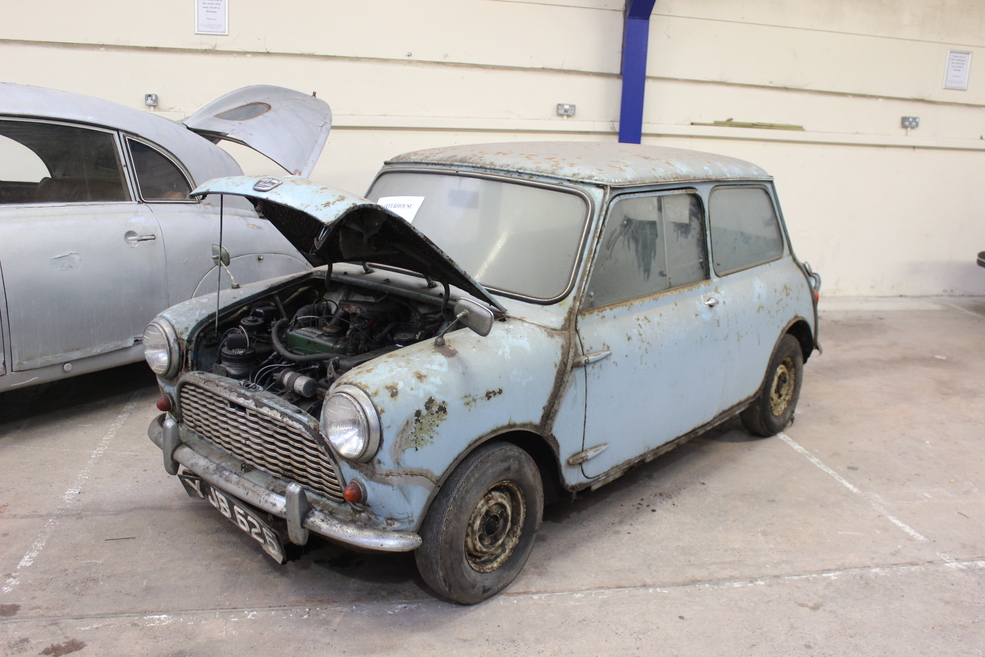 Early Minis are popular whatever their condition, so it was no surprise to see this 1961 Austin Seven project attract interest. Recently dragged out of barn, it had a through coating of surface rust a sizeable hole in the boot floor, but it certainly wasn't the worst we've seen by a long way. The hammer would fall at £4300.
One for the brave was this Mk2 Ford Cortina 1600 GT project. Though impressively complete and sat on a cool set of fat Rostyles, rust had certainly taken a hold, especially on the wings and windscreen pillars. It did, however, come with some handy spare parts! Sold with no reserve, it reached a hammer price £820.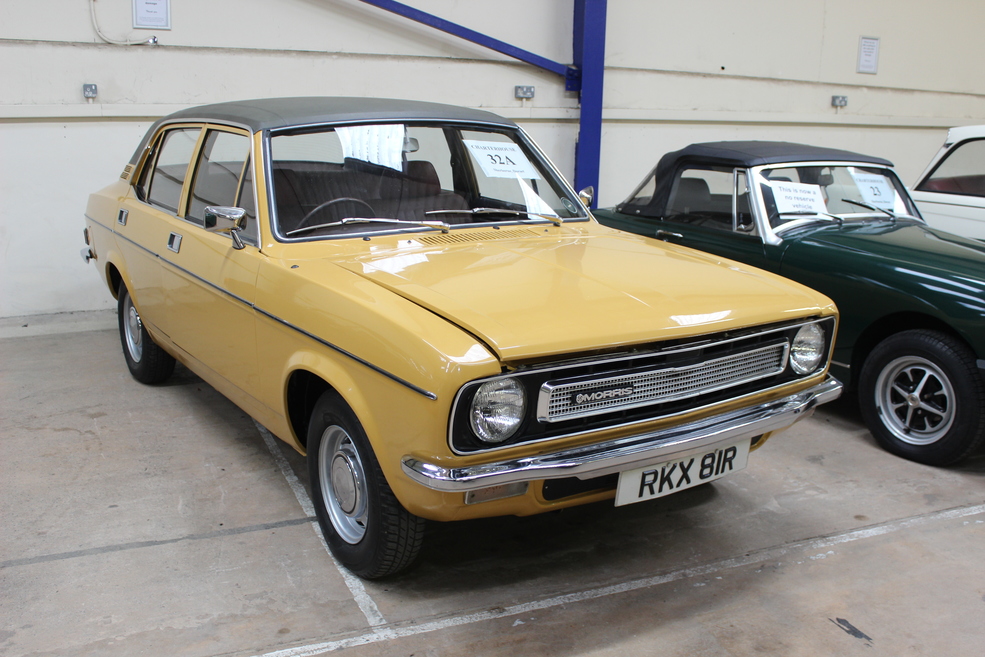 A rare automatic, this 1976 Morris Marina 1.3 Super looked fantastic in its factory Sandglow hue, and was showing a mere 58,000 miles. No clichéd piano jokes for this one, as it silenced the non-believers by soaring to an impressive hammer price of £3800.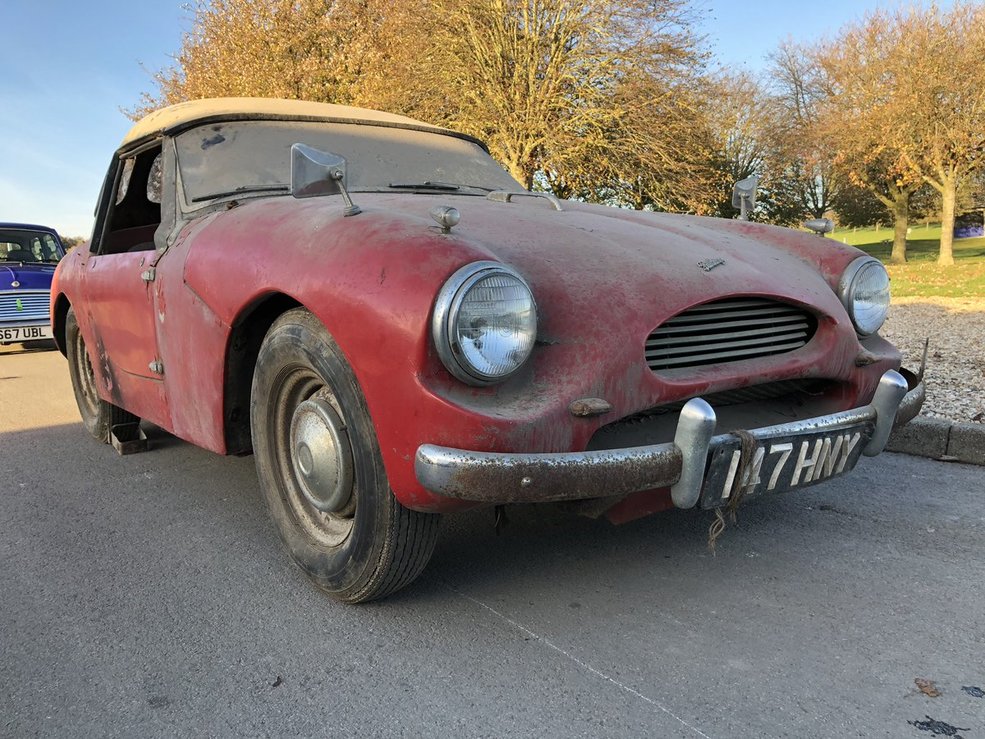 A Fairthorpe Electron Minor is already interesting enough, but this had an extra boost courtesy of a Shorrock supercharger. The diminutive two-seater has been owned by just one family since new in 1960, before being put in a barn in the '70s where it gathered layers of dust over the subsequent decades. Such patina didn't put anyone off though, as it trumped its estimate to reach £5500 on the hammer.
This 1972 Lotus Elan Plus 2S/130 came direct from a deceased estate and originally left the factory painted bright red, but had been treated to a neat two-tone scheme. It required some light recommissioning, but still sold for £11,800 – the top end of its £10,000-£12,000 prediction.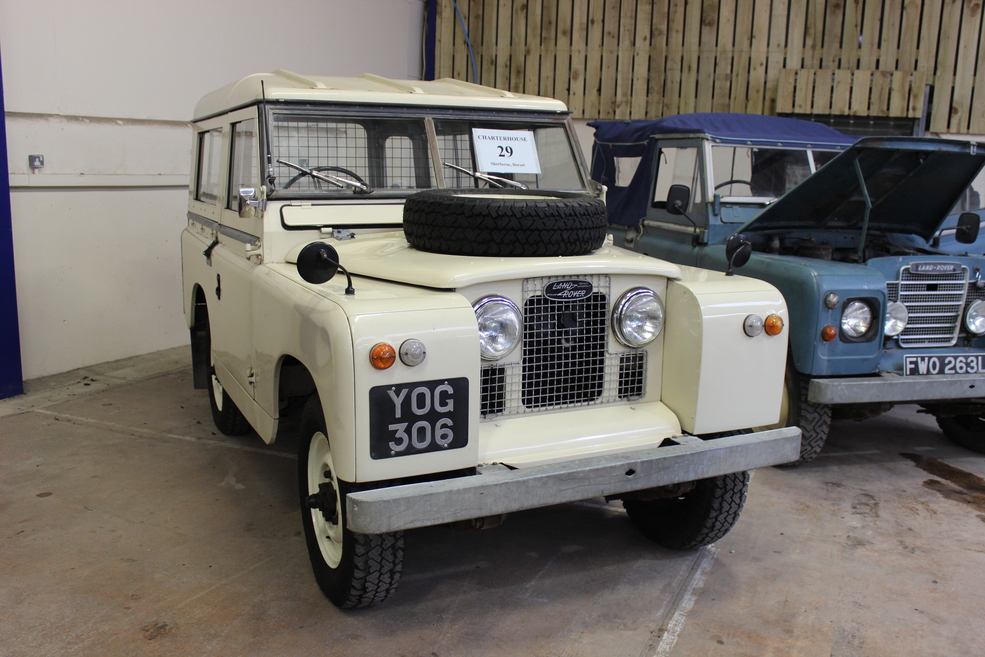 This Land Rover 88-inch SWB Station Wagon was built on March 254 1958, making it one of the first Series II models to come off the production line. Looking the part in cream, it had been kept in a heated garage and came with £12,500 worth of restoration receipts, which no doubt helped it to achieve a hammer price of £13,000.