Ford Escort Mk3 XR3i (1982-1986)
Brought in to rival the hot-hatches from Vauxhall and Volkswagen, the Ford Escort Mk3 XR3i proved popular amongst journalists of the time. It developed greatly on the regular XR3 and received the all-important Bosch K-Jetronic fuel injection system boosting power to a healthy 105bhp. The development was controlled by Ron Mansfield of Ford's Special Vehicle Engineering Division, who not only added fuel injection, but also overhauled the cars ride and handling, bringing it into contention with the Gold GTI.
Despite this, the Golf GTI continued to rule the roost when it came to performance, with writers of the time claiming the engine in the Golf was more refined and the compromises to the XR3i's ride in favour of handling wasn't enough to beat the Golf.
Despite this, today, XR3is are hot property, with running examples starting from around £6000 and rising to as much as £16,000. Budget around the £10,000 mark and you'll get a good looking car with good history, spend a little more and you'll obtain a concours worthy vehicle.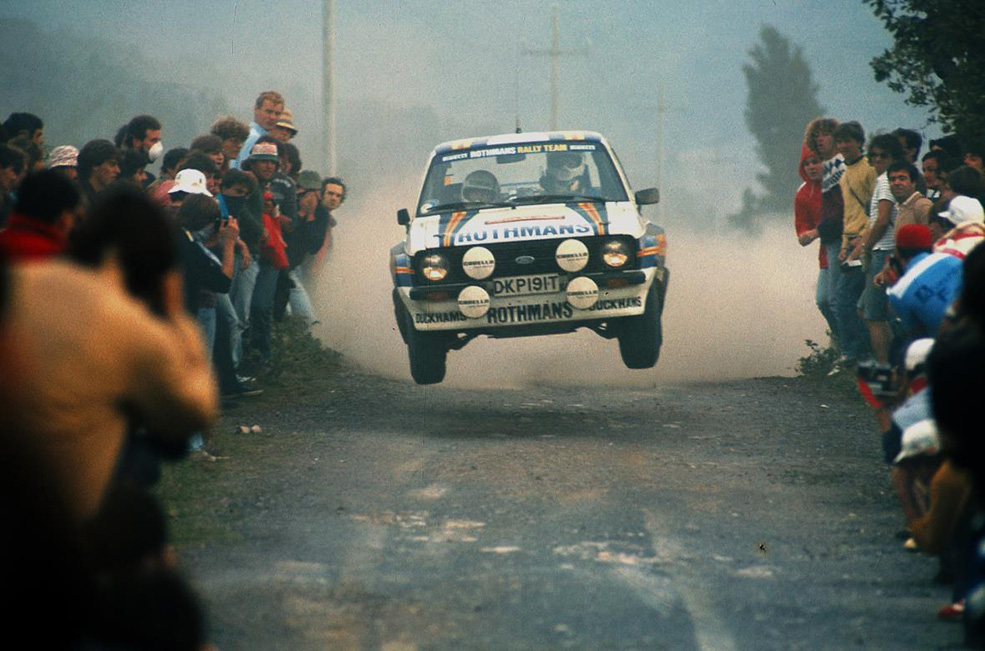 Ford Escort Mk2 RS1800 (1975-1977)
With only 109 examples built, finding an RS1800 for sale is tough enough, let alone taking into consideration its price. The regular Mk2 Escort was little more than a rebodied Mk1, but the RS1800 was something altogether very different.
Built as a homologation special, the rally car was powered by a 2.0-litre fuel-injected Cosworth unit, while the road car used a less powerful twin-choke Weber 1800cc BDA engine. It featured a strengthened body, deep front spoiler and uprated brakes. Ford RS dealers could even fit a roll cage and fire extinguisher should you wish to take your car weekend rallying.
At the time of writing we only saw two examples for sale and both with eye-watering valuations. One was a genuine road car priced at £65,499 and is currently in Finland. The other is a full-works Rothmans liveried rally car residing in New Zealand with a price tag of £185,000.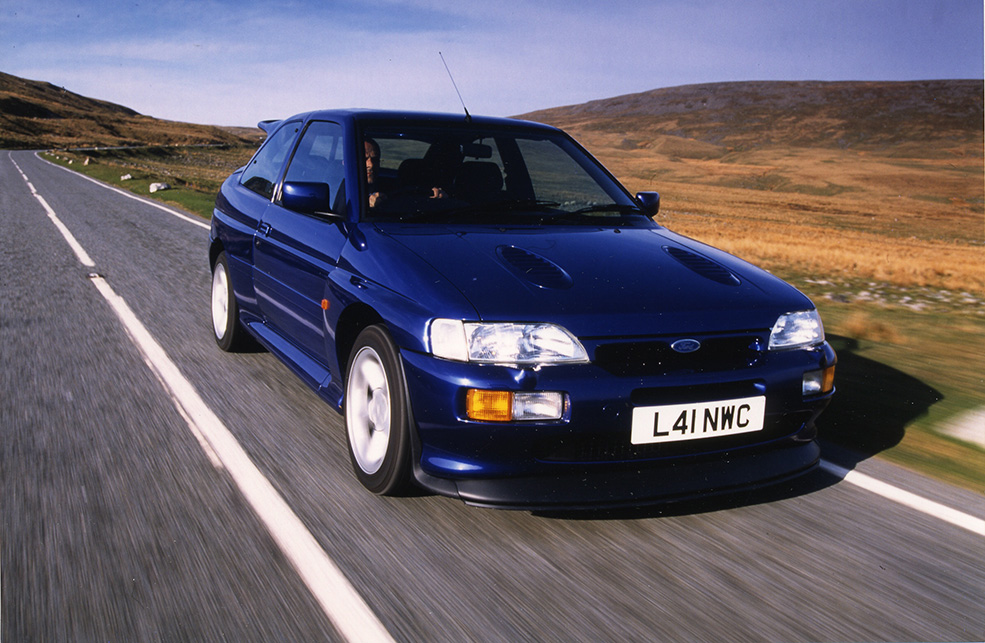 Ford Escort Mk5 RS Cosworth (1992-1996)
In truth, the Escort RS Cosworth isn't really an Escort at all. While the body resembles the regular car, the underpinnings were taken directly from the Sierra Cosworth, a tried and tested car, which is why the Escort proved so popular. Its rallying pedigree is a little weak, winning just eight rallies over a three year period, but the road car proved so popular that the 2,500 homologation cars was surpassed through demand. In fact, Ford sold 7145 cars in total, completely blitzing the original target.
Famous for its whale tail spoiler and blue-collar supercar performance, the Escort was the affordable performance car of its day, starting at £21,380 when new. Earlier models suffered from turbo lag before an improved Garrett Turbo was fitted to combat this. Nevertheless, it carries a traditional '90s turbo character by unleashing most of the boost in the mid-range.
The four-wheel drive system helped the 227bhp motor to climb to 60mph from a standstill in just 6.1 seconds, which puts it not that far behind the E36 M3 on the opposite page.
Prices of Escort Cosworths have risen exponentially over the last decade or so. Today you'd be lucky to find an example hovering around the £30,000 mark and this will most likely be a car that needs work, climb £10,000 to £40k and you'll be looking at a sensible price for a good example. Unfortunately, sellers are becoming ever more opportunistic with adverts and some are advertising for ridiculous prices at over £80,000. Chances are that while the adverts state such high prices, examples shouldn't be selling for more than £50,000. If you're after a genuine works car, we found one for sale for £150,000.