The recent Classic Car Drive In event at Bicester Heritage on was complemented by the busy Bonhams September 2020 sale on the 20th. The sale was certainly one for variety, with over 100 entries ranging from a 1912 Daimler 15hp Open Drive Landaulet through to a McLaren 570S Spider produced some 106 years later.
At £95,625, the McLaren was the sale's headliner, but it proved to be a busy occasion for pre-war cars too, as evidenced by the £78,750 achieved by a 1935 Alvis Speed 20 SC. A pair of FHC Series 1 Jaguar E-Types also did well, with a 1962 example selling for £76,500, and there was an intriguing array of rally-bred modern classics. A Lancia Delta Integrale Evo 2 managed to sell for £45,000, with a rare Subaru Impreza 'Series McRae' changing hands for £15,750. Continuing the competition theme, a 1983 Talbot Sunbeam Lotus sold for almost £30,000.
Elsewhere, potential bargains included a 1989 Porsche 944 S2 for £6187, a very regal 1966 Bristol 408 Sports Saloon at £18,562, a 1968 Minivan at £7883 and various sub-£10,000 prestige saloons. For the full list of results from the Bonhams September 2020 sale, visit www.bonhams.com.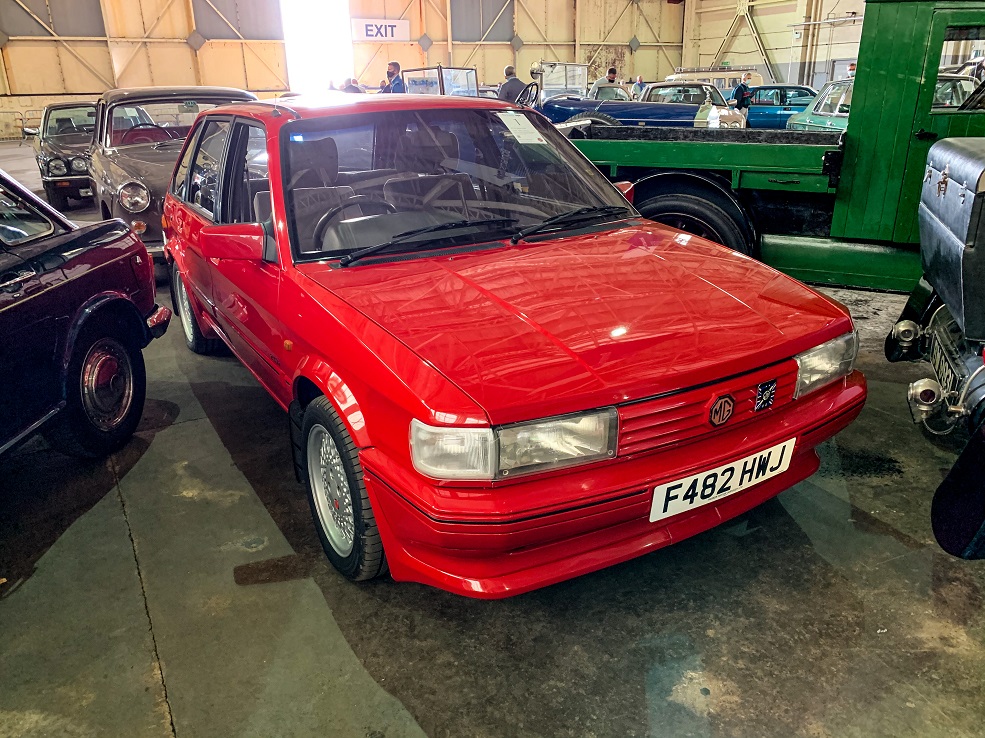 There were several hot hatches, but we couldn't help but be drawn to this 1989 MG Maestro. It was the first lot of the day and a popular one too; sailing past its £2000-£4000 estimate to sell for £6750 with fees.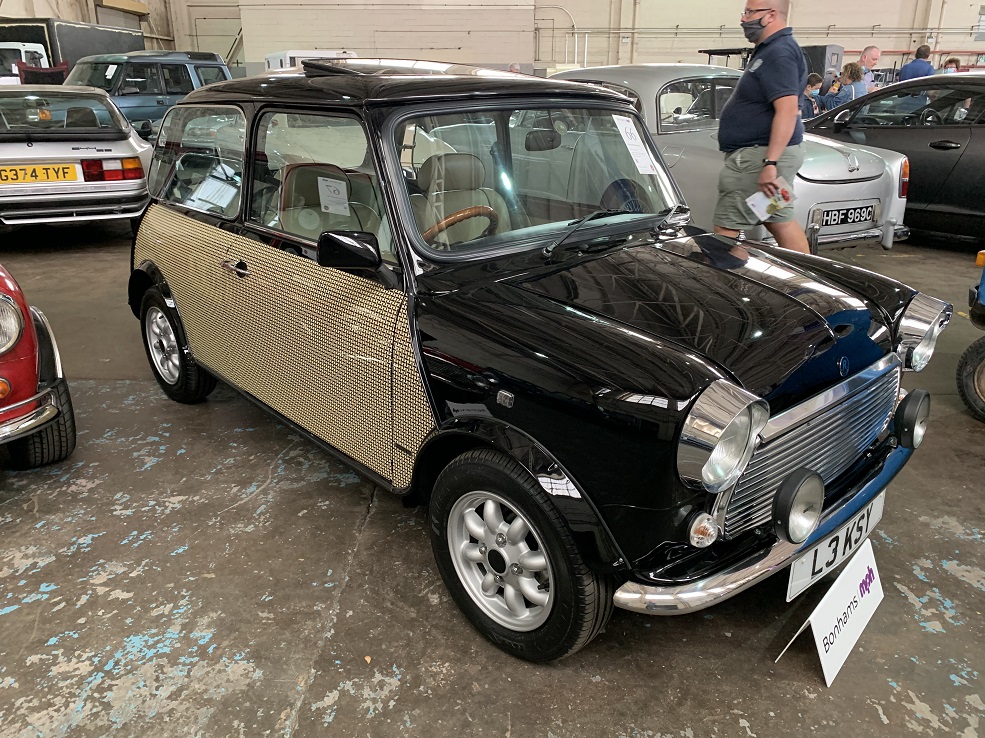 Famous for its coachbuilt Minis for the rich and famous in the 1960s, the Harold Radford name was revived for the 1990s with a series of uprated Rover Minis. This 1993 Mini de Ville was one such example, based on a Mini Mayfair automatic and with a Peter Sellers-inspired wickerwork design on each flank. It sold for £13,500.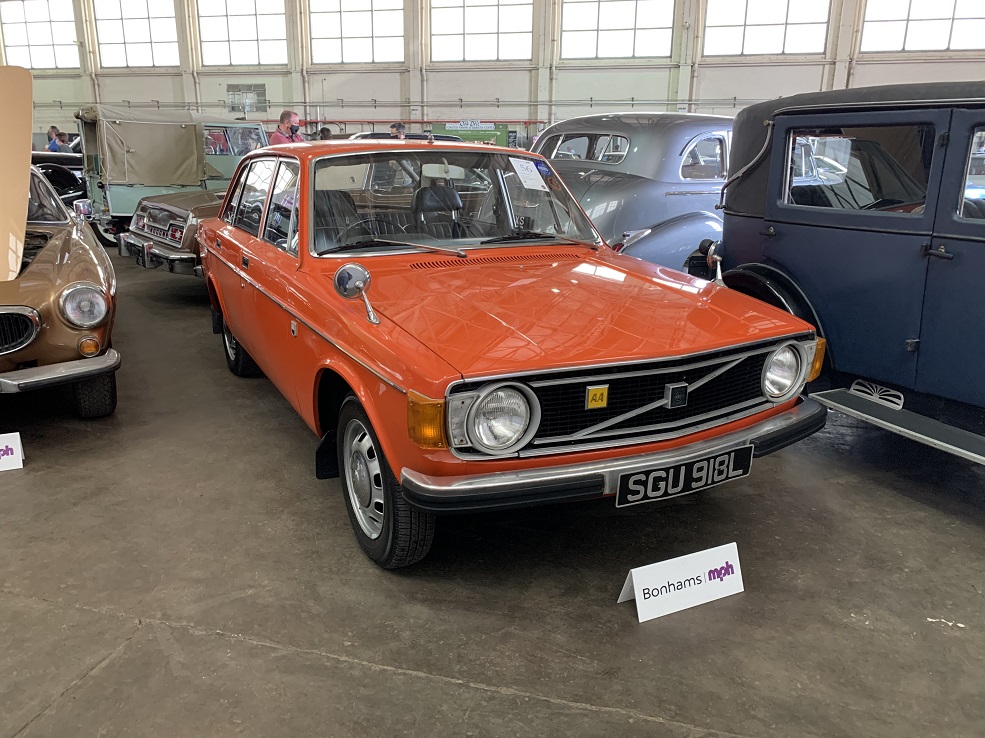 Not the most exotic car in the sale but still an attractive one, this 1973 Volvo 144 had covered just 48,000 miles in the hands of two owners, the first for 34 years. It sold for £7132.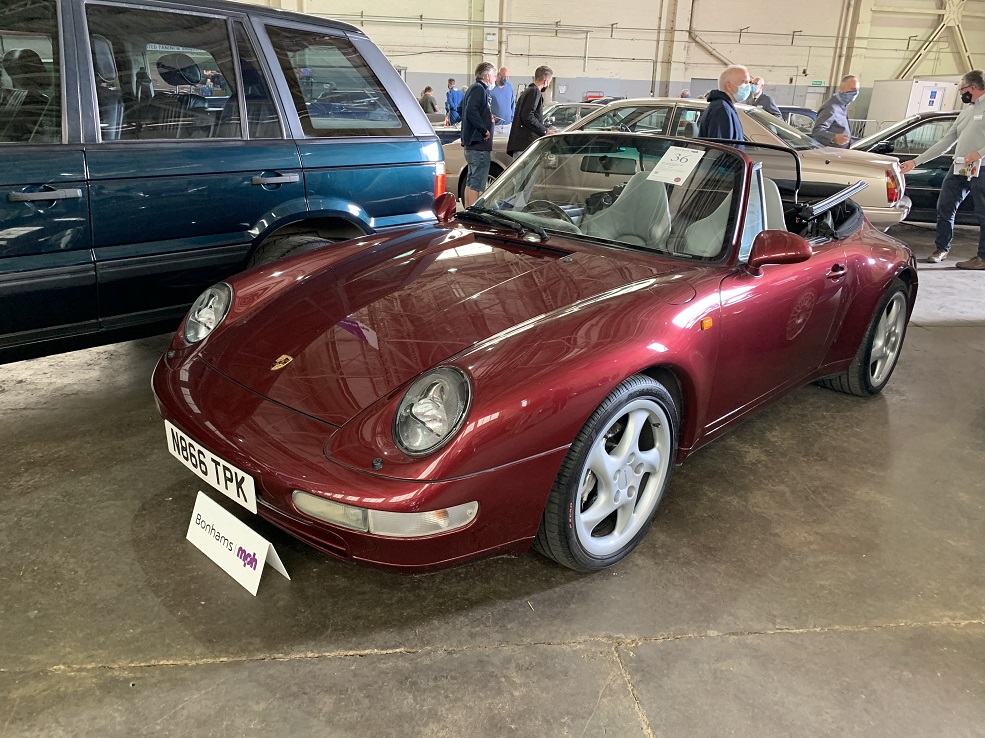 Inspired by our prestige classics feature on page 26? This Porsche 911 Carrera 4 Cabriolet proved that a tidy 993 can be had for under £30k, selling for £29,250. Elsewhere, a Carrera 2 Coupe was even cheaper at £28,125.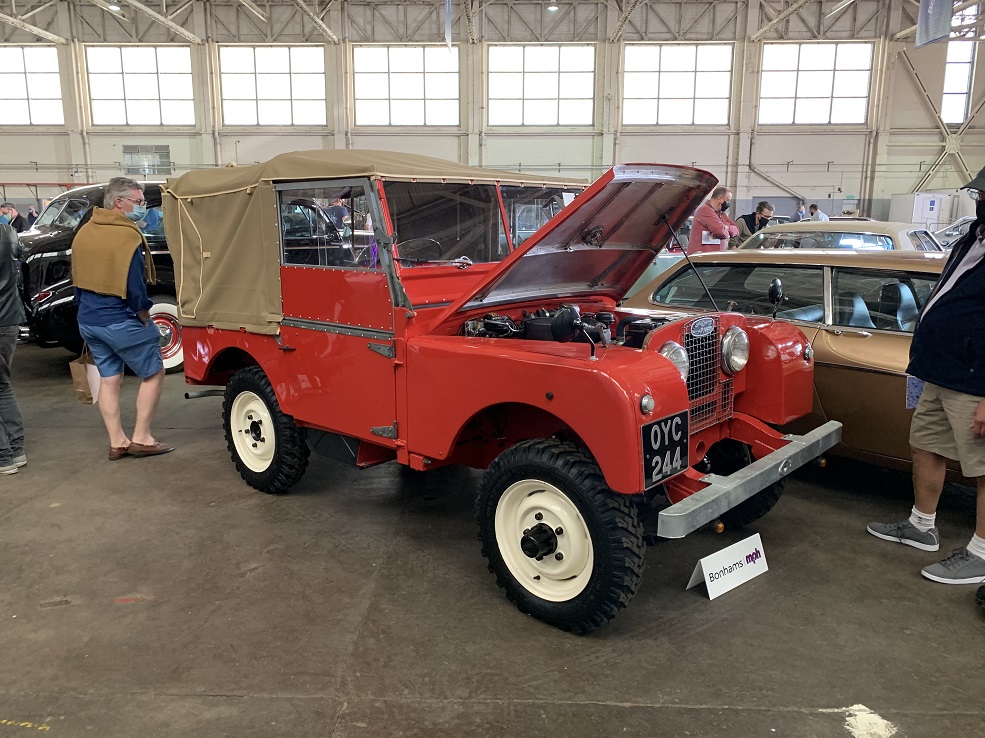 This 1952 Series 1 Land Rover once belonged to Taunton Fire Service and had recently been treated to a nut-and-bolt restoration that included a galvanised chassis and bulkhead. Supplied with a comprehensive history folder, it sold for £33,750.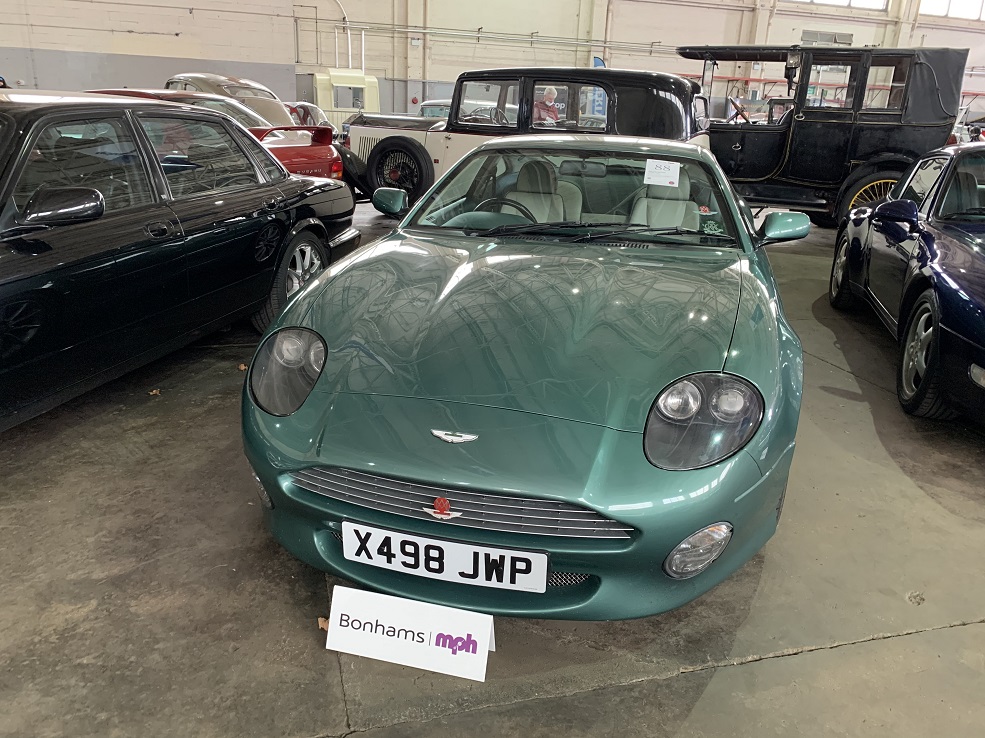 We've placed the Aston Martin DB7 in our £20,000-£30,000 range of prestige classics on page 26, but as this 2000 V12 Vantage Coupe revealed, there's scope to find cheaper examples. Showing 45,600 miles and presenting very well, it sold for £19,125 with fees.
Ripe for a winter project, this dusty 1973 Triumph Stag was described as sound, complete and original. It had been in storage since 1987 and proved to be one of the sale's cheaper buys, changing hands for £3150.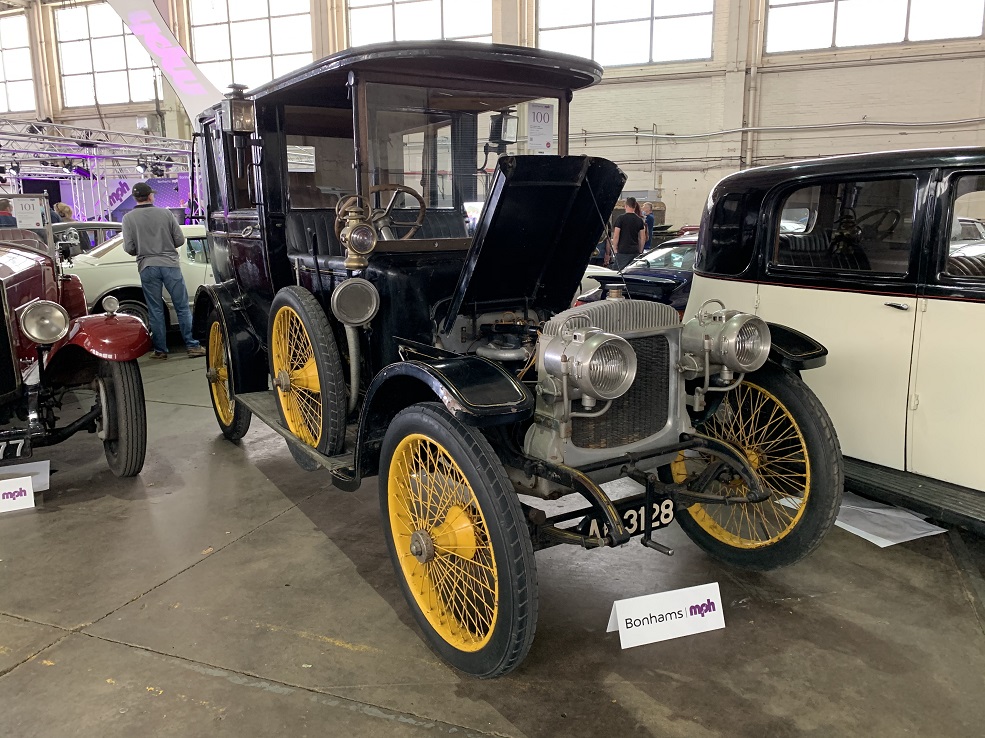 The oldest vehicle in the sale was this Daimler 15hp Open Drive Landaulette from 1912. It was in fair condition and appeared to be complete, but the engine had seized in 2008 and the car had been stored since. Nevertheless, it still changed hands for £20,250.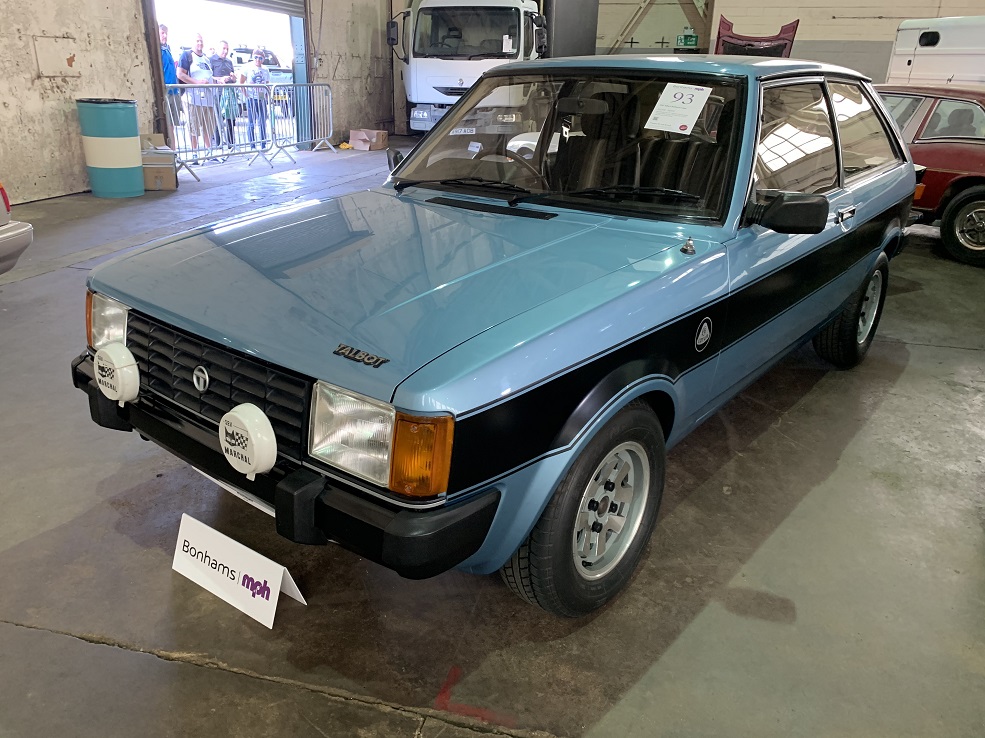 This 1983 Talbot Sunbeam Lotus was a rare opportunity, having covered just 26,600 miles in the hands of three owners. It had been recently resprayed, but remained to factory spec with no modifications. With excellent service history sealing the deal, it sold for £29,250.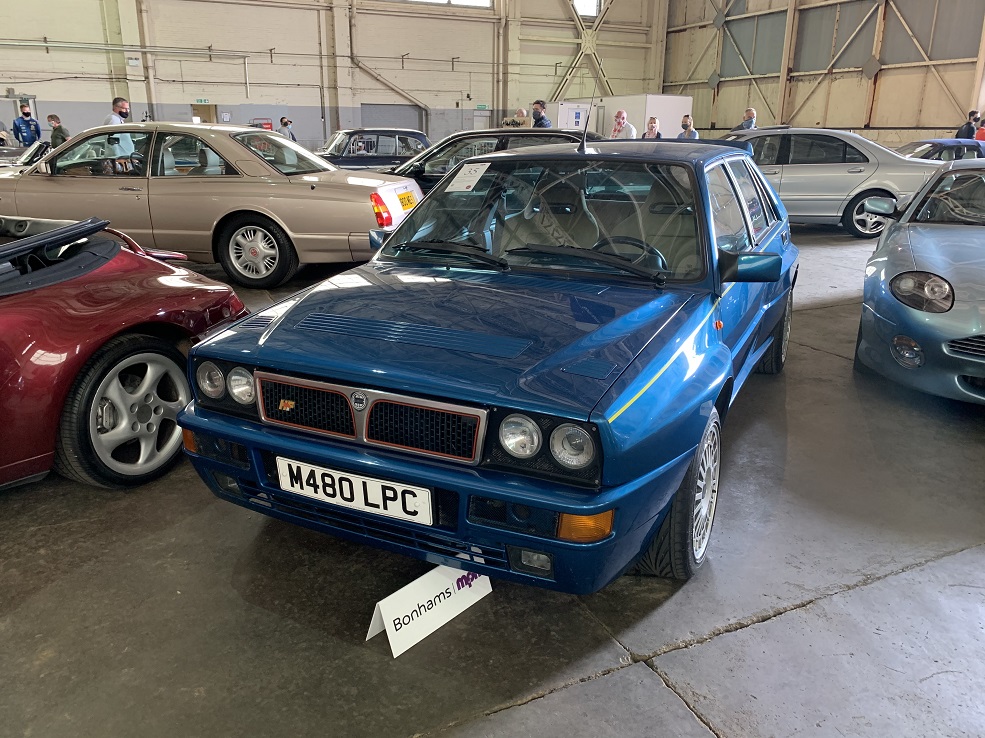 The Lancia Delta Integrale reached its pinnacle with the Evo II, and this Lagos Blue example was a particularly late one, having been registered in 1995. Despite needing a little TLC, the two-owner example soared to a final selling price of £45,000.